Breckenridge Elopements
Couples come to Breckenridge to elope for mountains, lakes, sun, the quaint downtown area and of course our fabulous ski slopes. Only 90 minutes from Denver, the options for easy-to-access, yet off-the-beaten-path elopement venues, great dining options, the vast array of things to do and the recreational opportunities are unrivaled.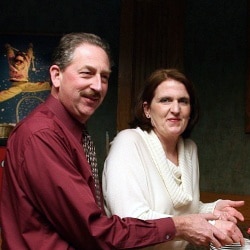 We're husband and wife team Maureen Thomson & Jeremy Myers and we love elopement weddings. (We had one ourselves!) We and our crew of talented local wedding professionals have been putting together small weddings filled with laughter and happy tears in and around Breckenridge since 2002.
If you're envisioning:
A mountain wedding in a breathtaking, idyllic Breckenridge outdoor location
Gorgeous professional photography
Actually enjoying your wedding day (What a concept!)
And you want
Access to our handpicked Breckenridge wedding professionals
An all-inclusive intimate Breckenridge wedding package
Someone locally based to handle all of the details for you
A private ceremony venue that will keep you out of the eyes of onlookers
A totally stress-free wedding experience!
And you DON'T want:
A big wed-a-palooza
To spend months planning a destination wedding on your own
Inexperienced wedding vendors
The uncertainty of trying to plan a long distance wedding