An Outdoor Rocky Mountain Wedding for Angel and Andrew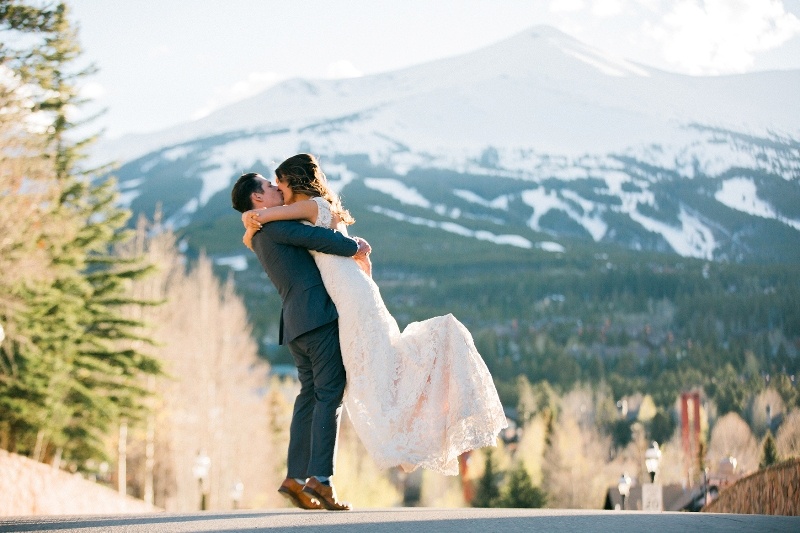 Having never been to Colorado, Angel and Andrew grasped right away the challenges of planning their outdoor Rocky Mountain wedding without help. As Angel put it to me in her first email, "Since there are several components to having a successful elopement (photographer, location, dinner/celebration for two afterwards, etc), I'm not sure if it would be ideal for us to take on the task of handling each of these items separately or having one service that assists with all of those needs."
I'm so glad they opted to work with us instead of trying to go it alone in planning their elopement. Not only did all of the pieces fall into place perfectly for them (even the weather–after some beginning-of-the-week late spring mountain snow dumpage!) but they were such a joy to work with!
They chose one of my favorite venues–an overlook above Lake Dillon just outside of Breckenridge–for their ceremony and added some extra time with our photographer for some around-town photos in Breckenridge after the ceremony. They were also quite a hit with the locals! Oh yeah–and our Rocky Mountain chipmunks loved them too!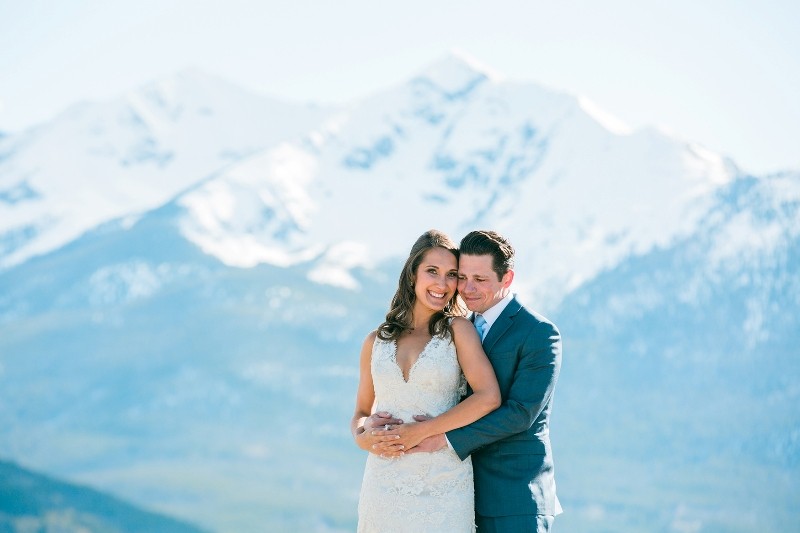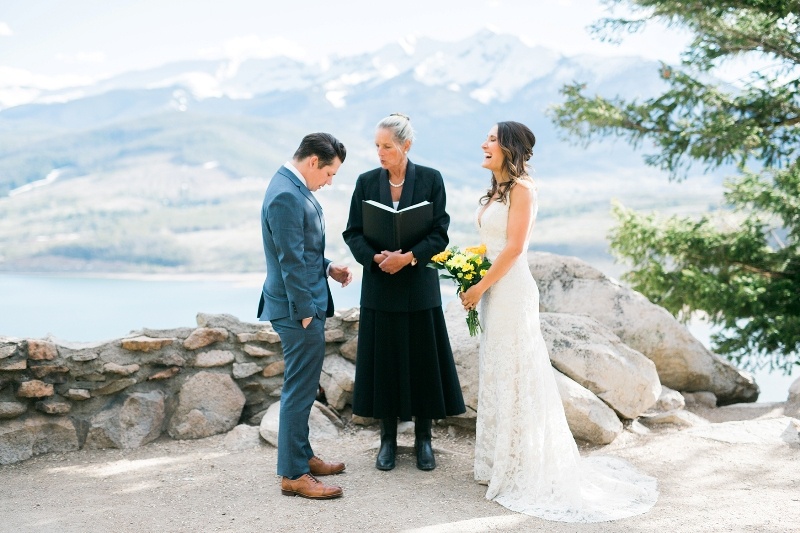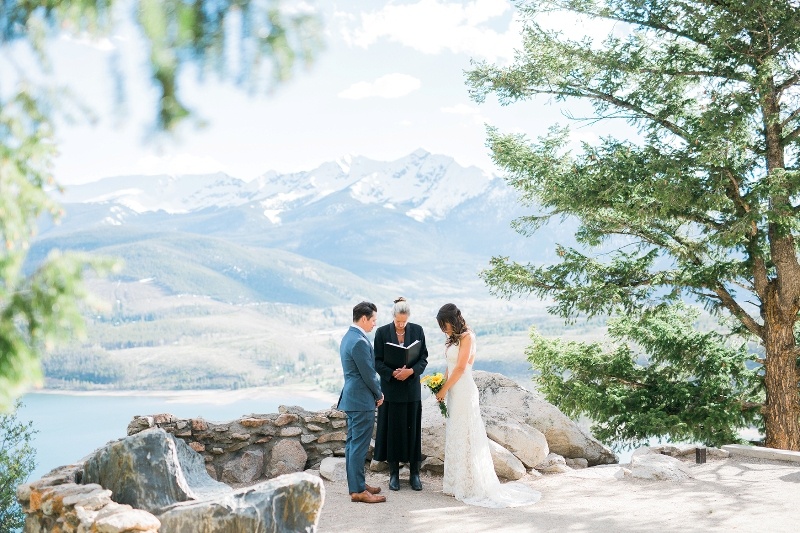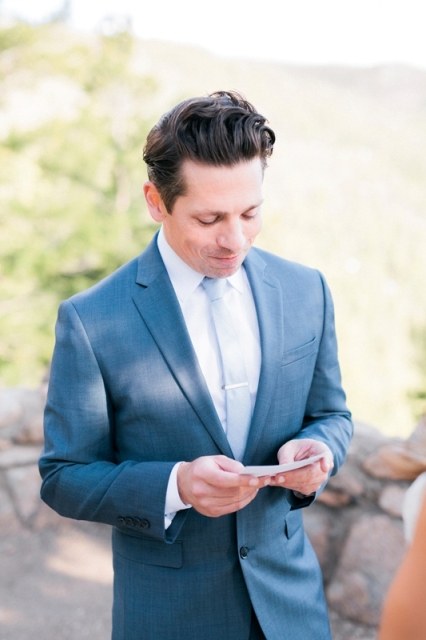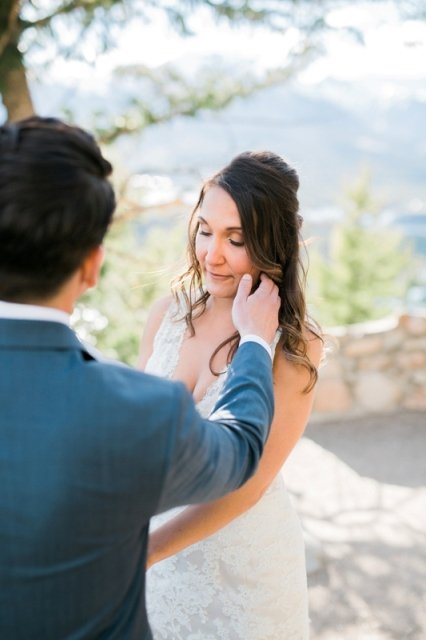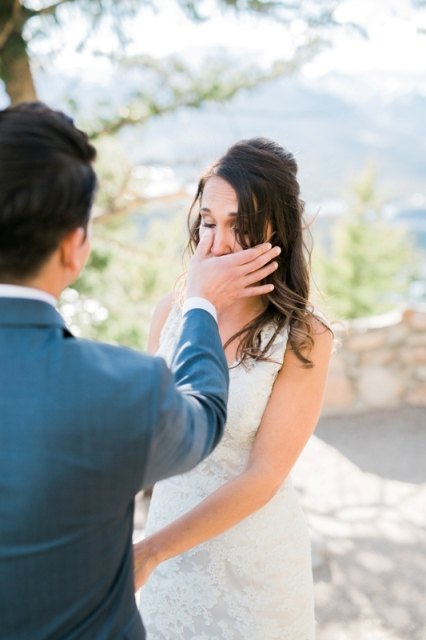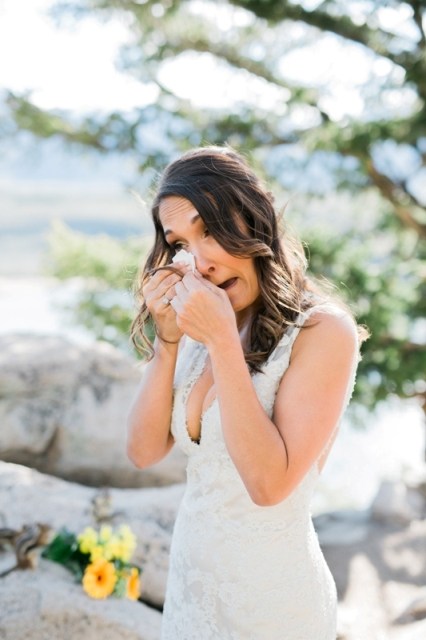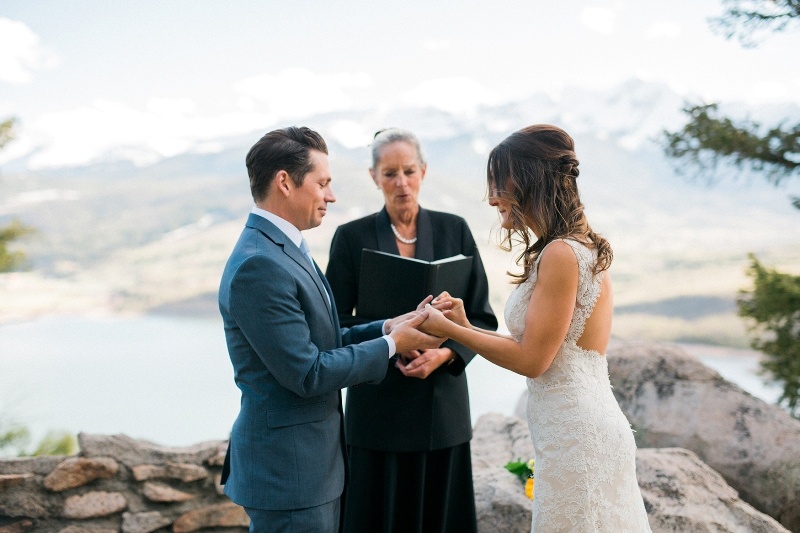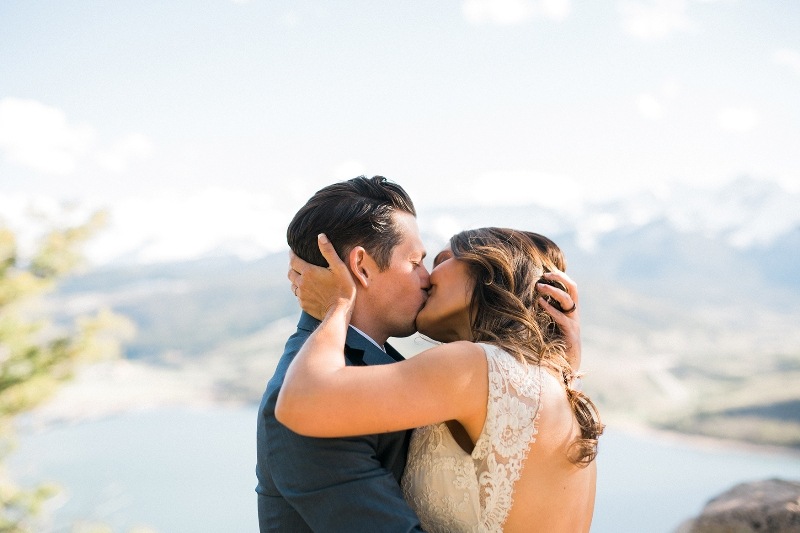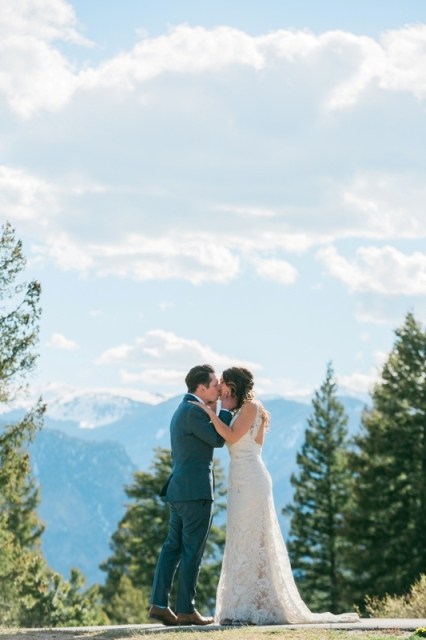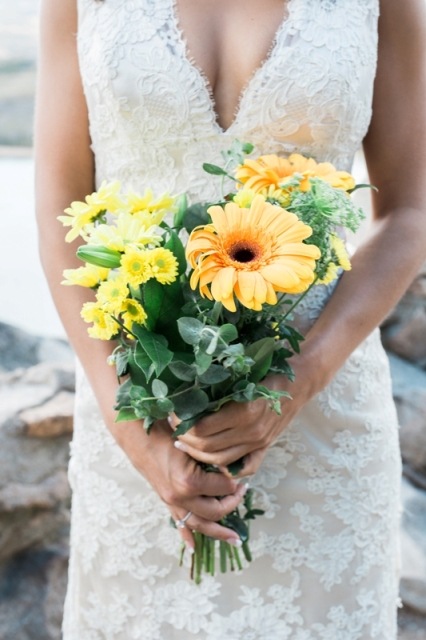 Rather than have us provide one of our hand-tied custom bouquets, Angel provided her own handful of wildflowers, which were a BIG hit with the resident chipmunks.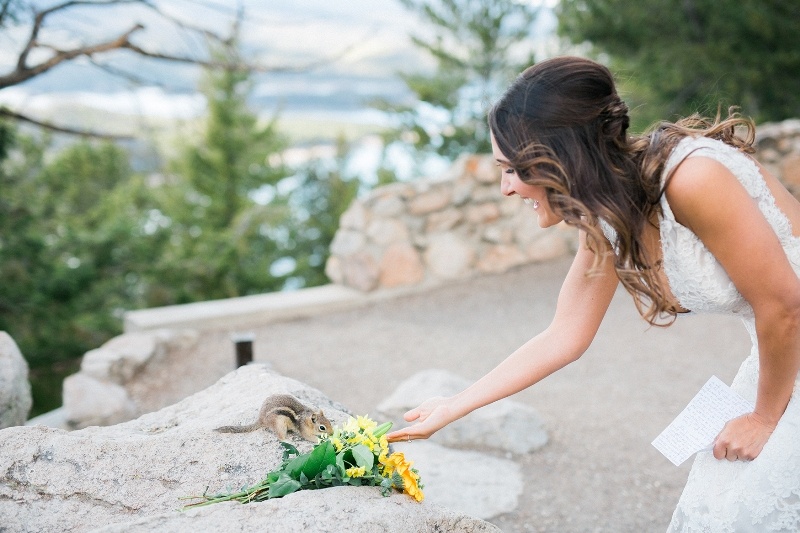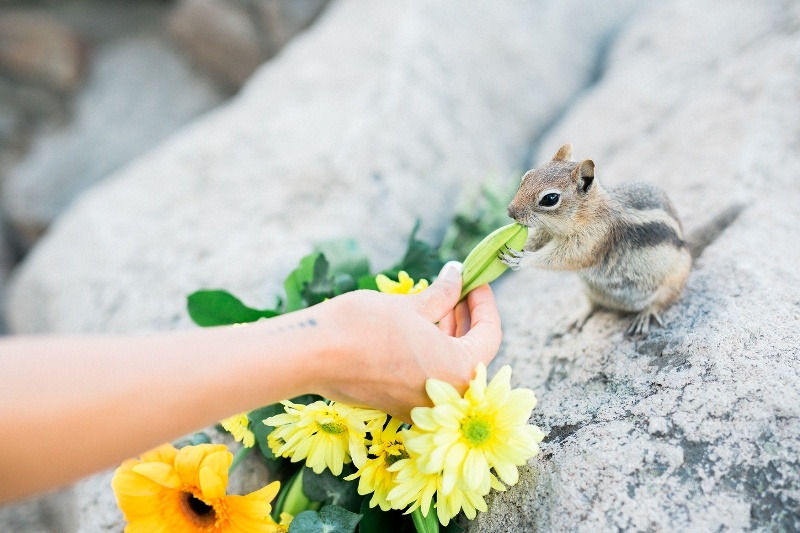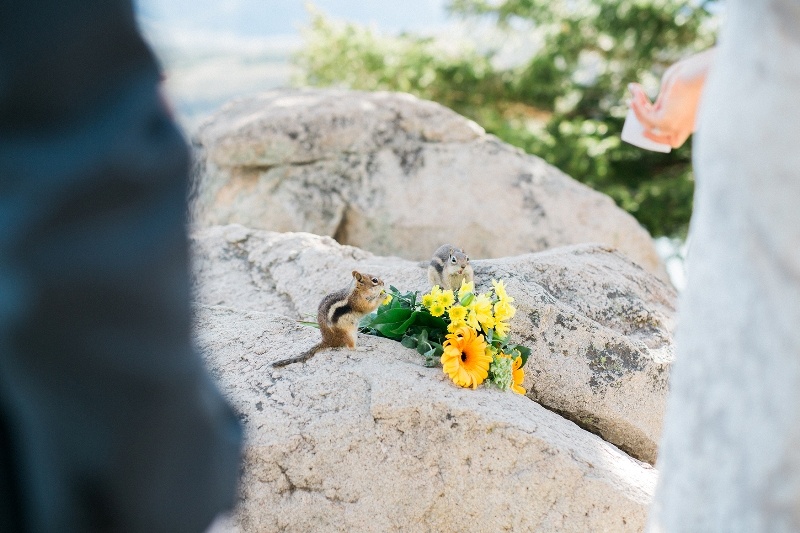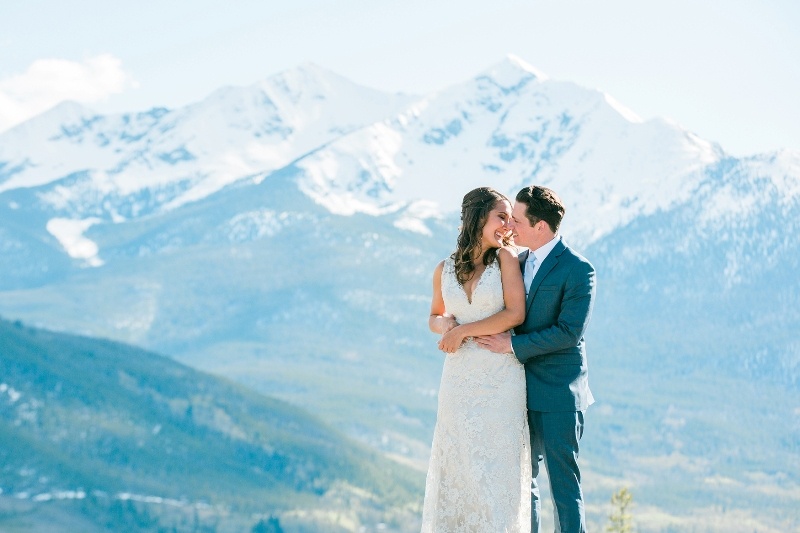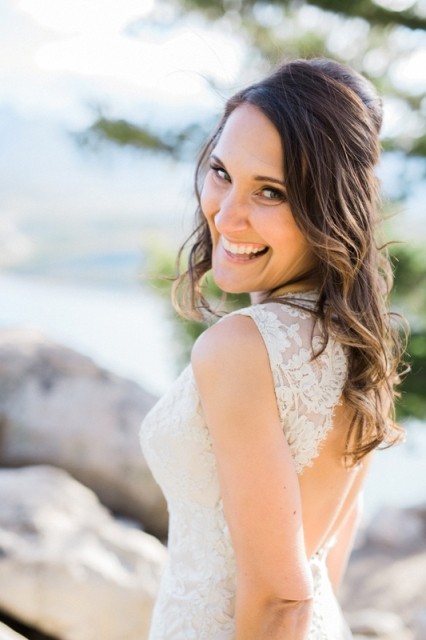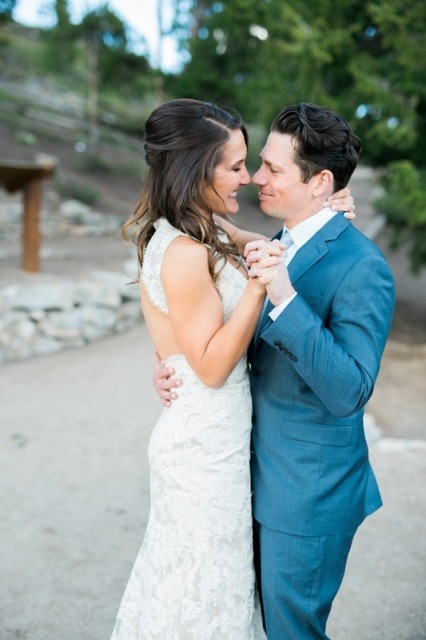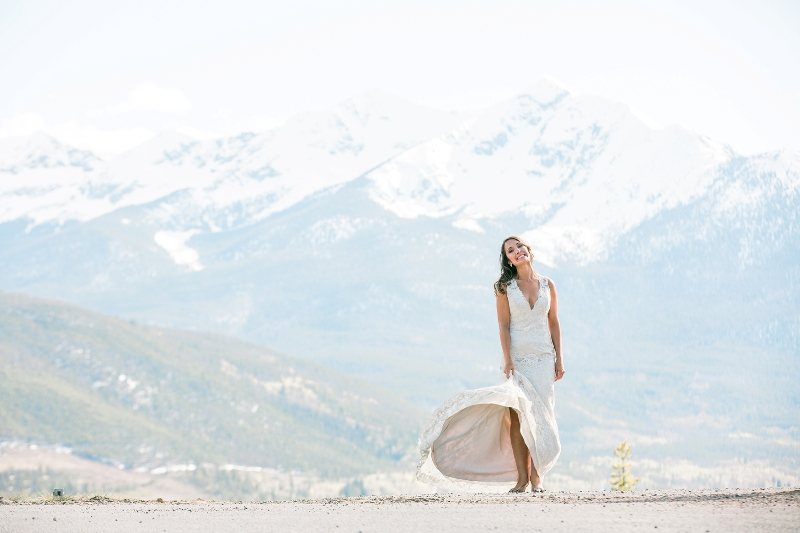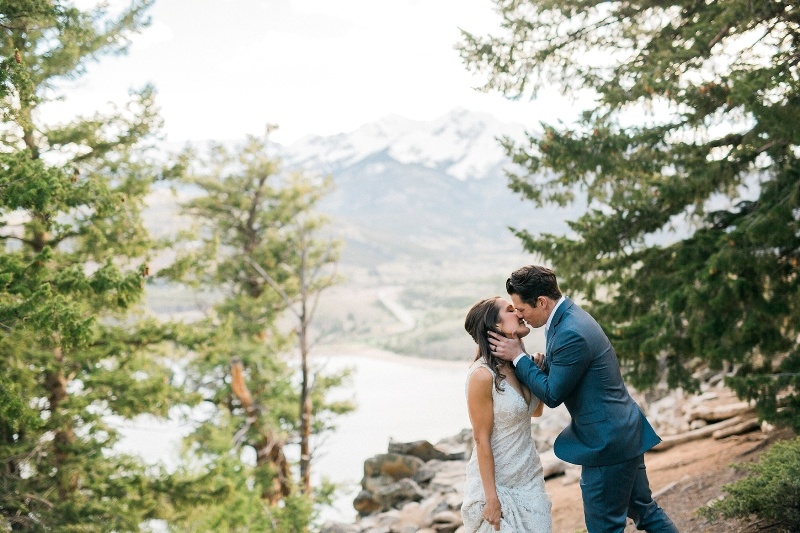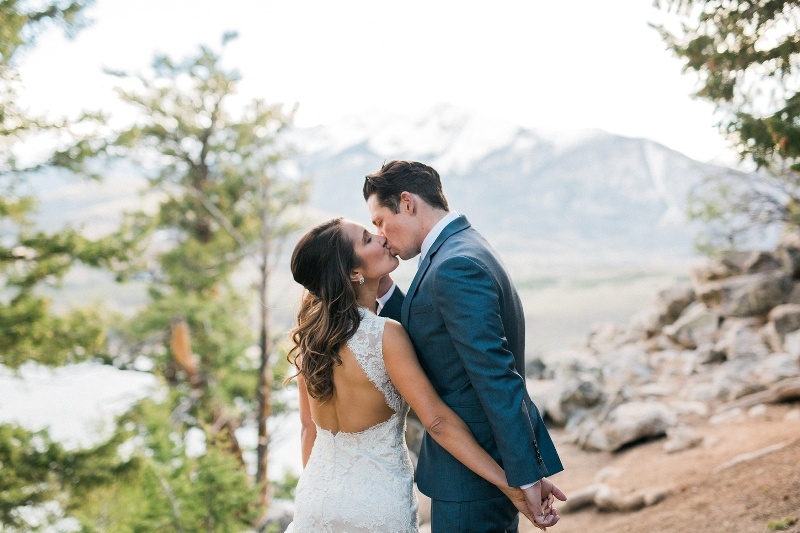 Leaving ceremony venue, it was time for Angel and Andrew to grace the town of Breckenridge with their wedding day presence. They were quite well received!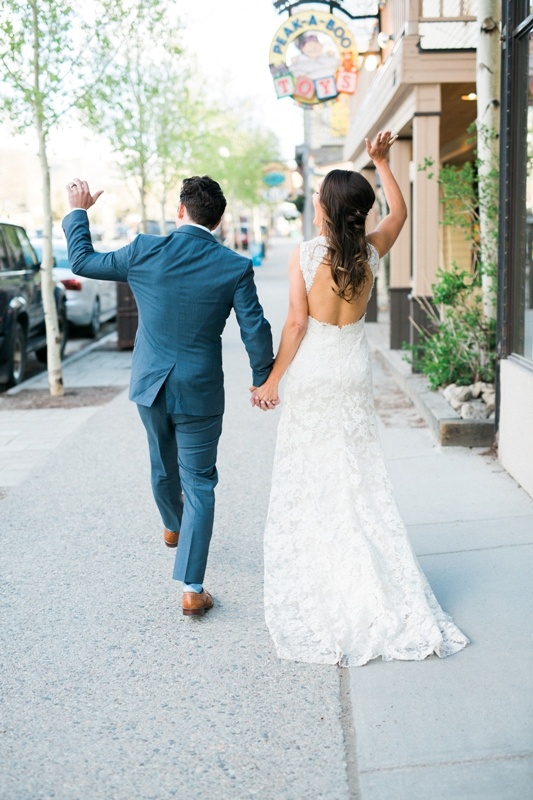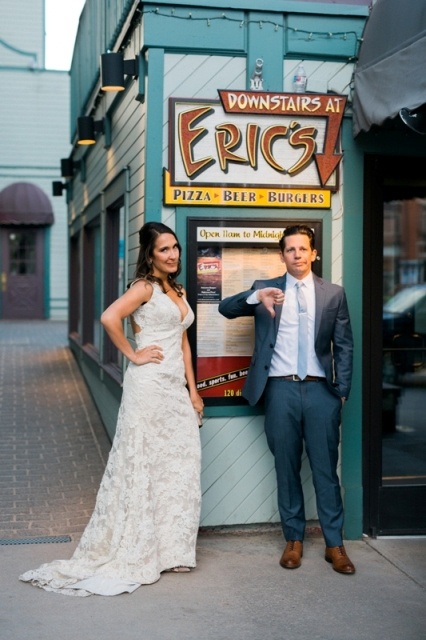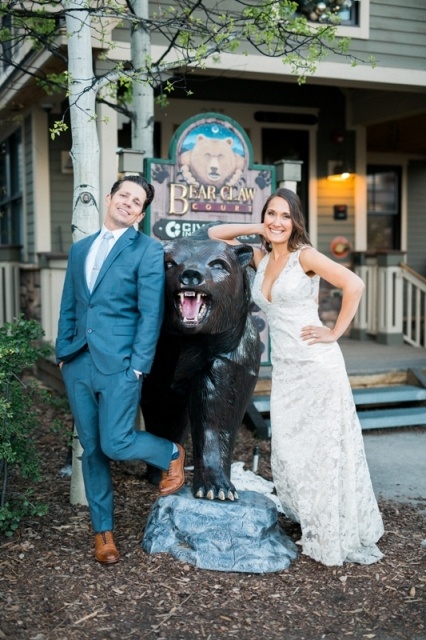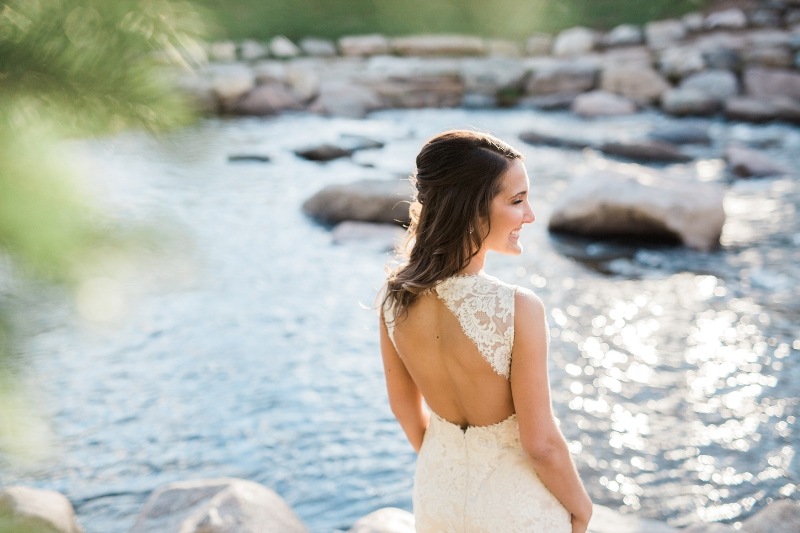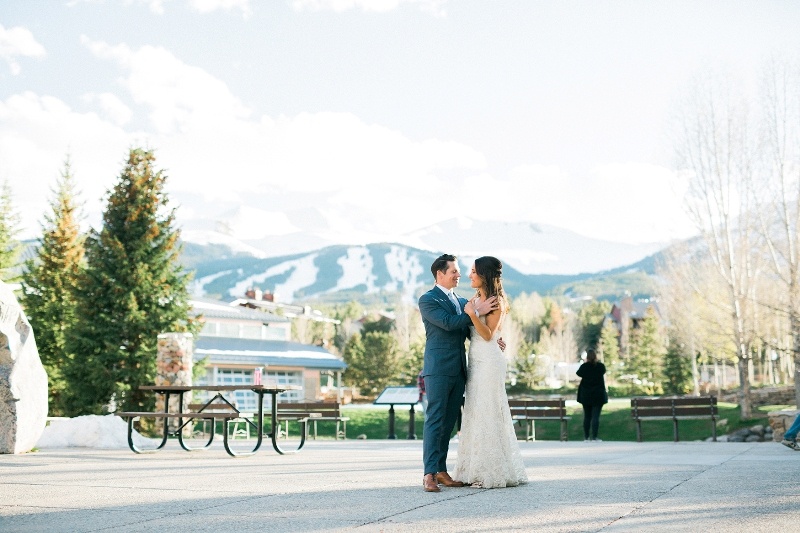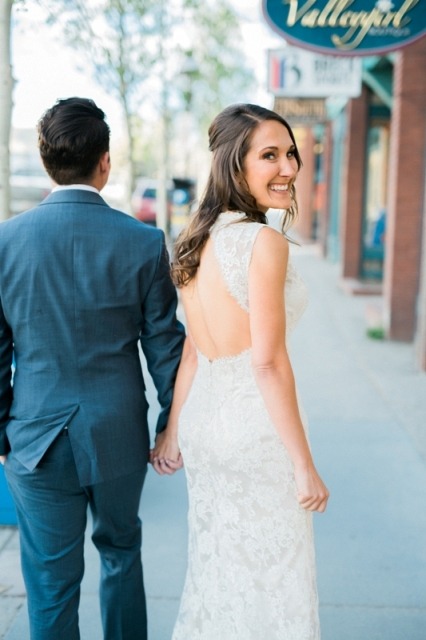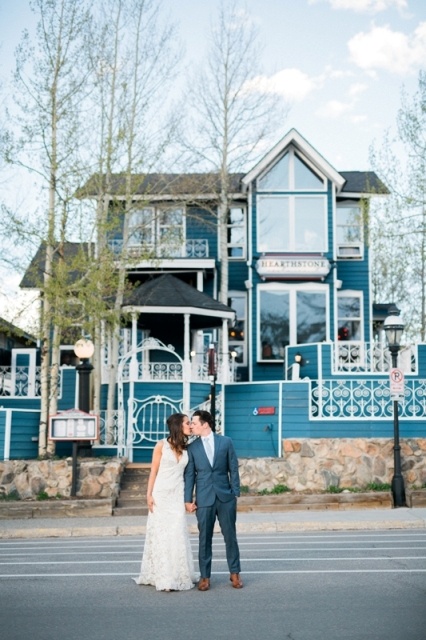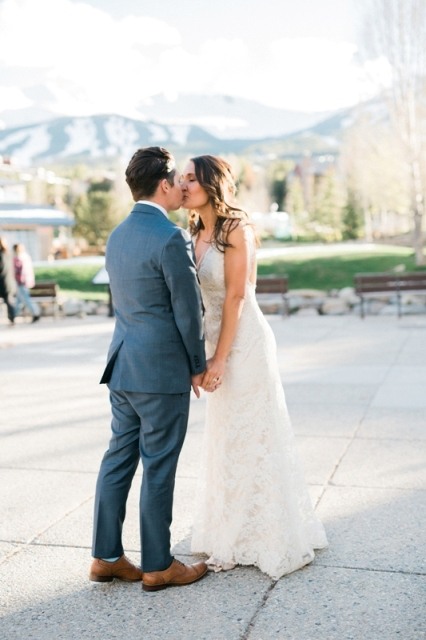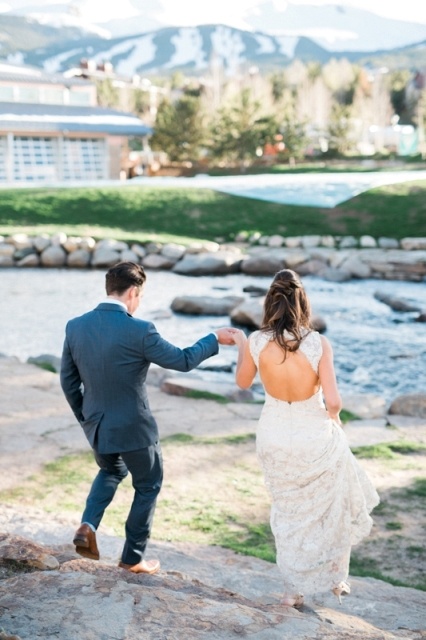 Why did you two chose to have an intimate wedding?
"Having both been married once before with the big traditional ceremony we decided to put our time and effort into planning an amazing trip for just the two of us."
And why Breckenridge?
"Breckenridge's natural beauty plus its laid back attitude and abundance of breweries, restaurants instantly made it an easy choice for us."
What words best describe your wedding day?
"Gorgeous! After getting a surprise two feet of snow (in May!) a few days earlier, the weather cleared and we were gifted with the only nice day of the week. Other words… joyous, exciting and delicious (thanks to our dinner at the Hearthstone)."
What was your favorite part of your wedding day?
"Seeing each other for the first time before we left to go to our location was very special. Exchanging our personally written vows was very meaningful. And having folks on the street in downtown Breck cheer for us as we took pictures afterwards was the best!"
What was the best thing about having an intimate wedding?
"Making it our own perfect day without having to compromise for anyone else. We wish we could do it all over again. We miss Breck!"
Words of Praise for Blue Sky Elopements
"We were very happy with Blue Sky Elopements. Our officiant was incredibly helpful and calming and had us cracking up. Our photographer was so sweet and fun and put us at ease right away during our photos. Maureen was very helpful and provided us with lots of great options and tips. All in all the process was super easy and fun and gave us exactly what we were looking for for our wedding day!"