A Lake Dillon Elopement for Cassie and Rami
Cassie and Rami's Elopement at Lake Dillon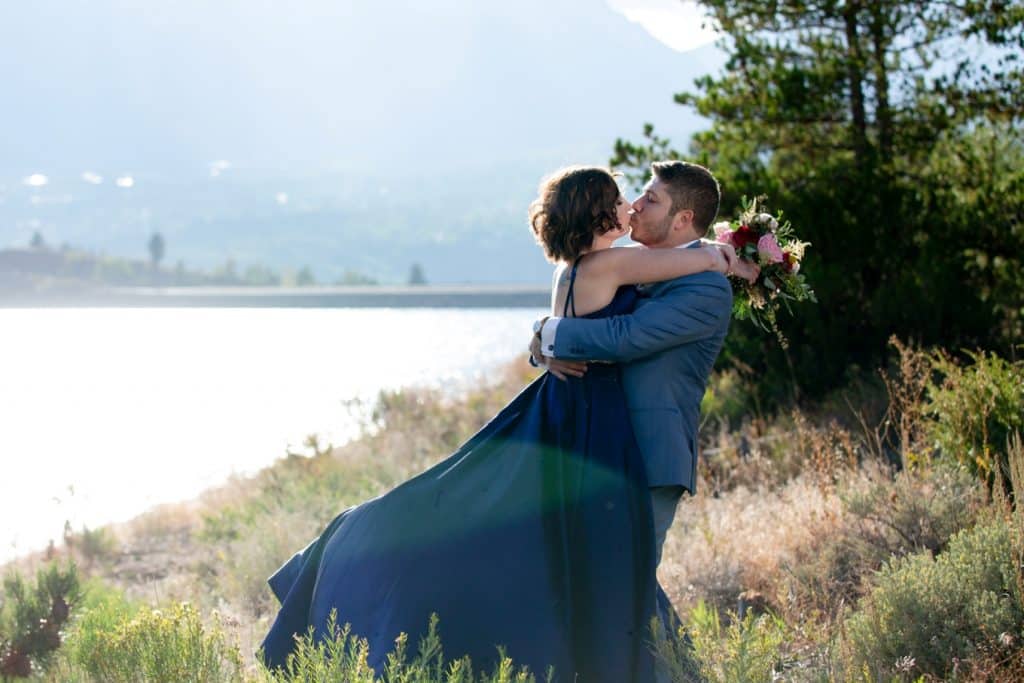 Cassie and Rami came to Colorado from Irving, Texas to elope at beautiful Lake Dillon. When they first contacted me, like many couples, they didn't know where in Colorado to elope. They were able to articulate their vision to me, however, and that's half the battle.
From Cassie:
The backdrop is important to us. We are looking for a natural look with mountains and maybe water. Something intimate and that would make great pictures.
Choosing the Best Place to Elope in Colorado
Breckenridge is by far the most popular area to elope in Colorado. Its proximity to Denver (about 90 minutes from downtown) and stunning mountain views, makes it the perfect area for an intimate wedding. And if there are guests invited, as was the case for Cassie and Rami, there is an abundance of places to stay and things to do (oh yeah–and places to eat!) in and around Breckenridge.
Since we specialize in lesser known, out of the way outdoor wedding venues, I suggested our secret lakeside elopement venue nestled against several "Colorado fourteeners" (that's what we Coloradoans call our 14,000+ feet mountain peaks). After showing them video footage as well as photos of weddings we've done there, they were sold and we started planning their September wedding there.
But you know what they say about the best laid plans! One of the downsides to performing elopements at lesser-known venues is that they can sometime present a challenge to access. While we'd never had a problem getting to our lakeside site in the past, that all changed in the summer of 2020 when everyone and their brother was either out of work or working from home. This resulted in a lot more people getting out and about in nature (the one thing that we were actually encouraged to do during the pandemic!), which caused the dirt road to the site to become horribly potholed and pitted by summer's end. I drove up to check it out a week or so prior to their elopement and deemed it impassable. No kidding–some of the holes in the road could have swallowed up a small SUV.
The Elopement – Plan B
Okay, it was time for a quasi-last-minute location change. The group already had lodging in Breckenridge, so we had to stay within the area. Luckily, there are a ton of elopement wedding venues in Breckenridge if you know where to look.
The biggest body of water in Summit County (which is where Breckenridge is located) is Lake Dillon (a.k.a. Dillon Reservoir). It borders the towns of Breckenridge, Dillon and Frisco and it's a perfect four-season elopement venue. So when I talked to Cassie and Rami and told them about the need to pivot, I didn't hesitate to recommend one of the sites we love on the shores of Lake Dillon. With a late-September wedding, they'd not only have the shimmering waters of the lake and the Ten Mile Range of the Rocky Mountains as their backdrop, but there would be golden aspens in full bloom as well.
So the transition to eloping at Lake Dillon was fairly seamless. As if to compensate for the change, Mother Nature gave us a picture perfect Colorado late-summer day.
Rami and Cassie's Lake Dillon Elopement Ceremony
We started them out with a first look.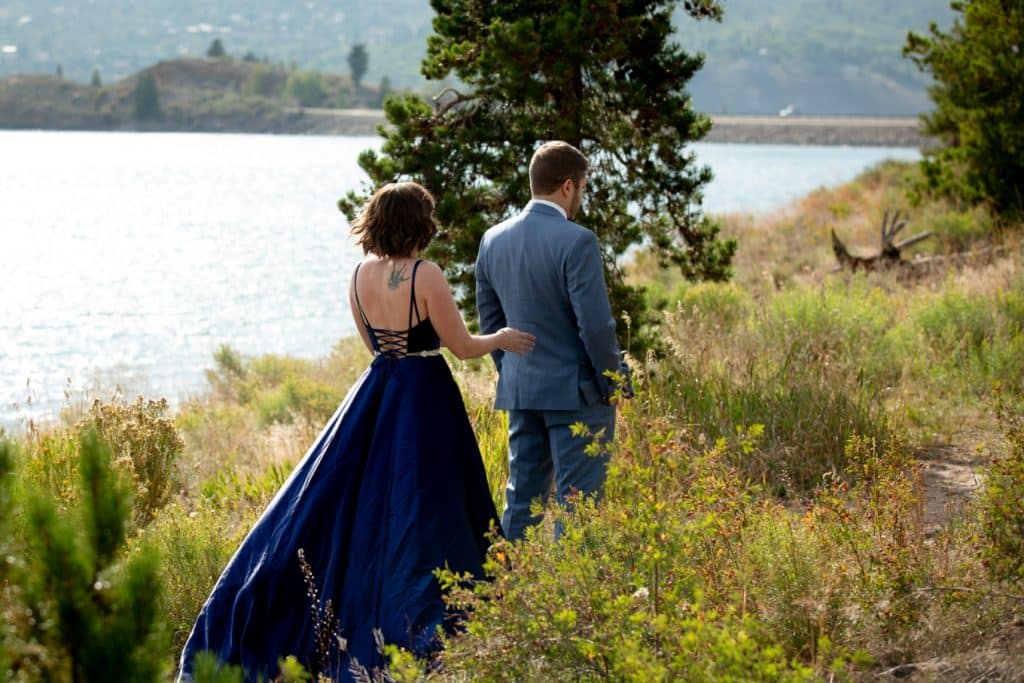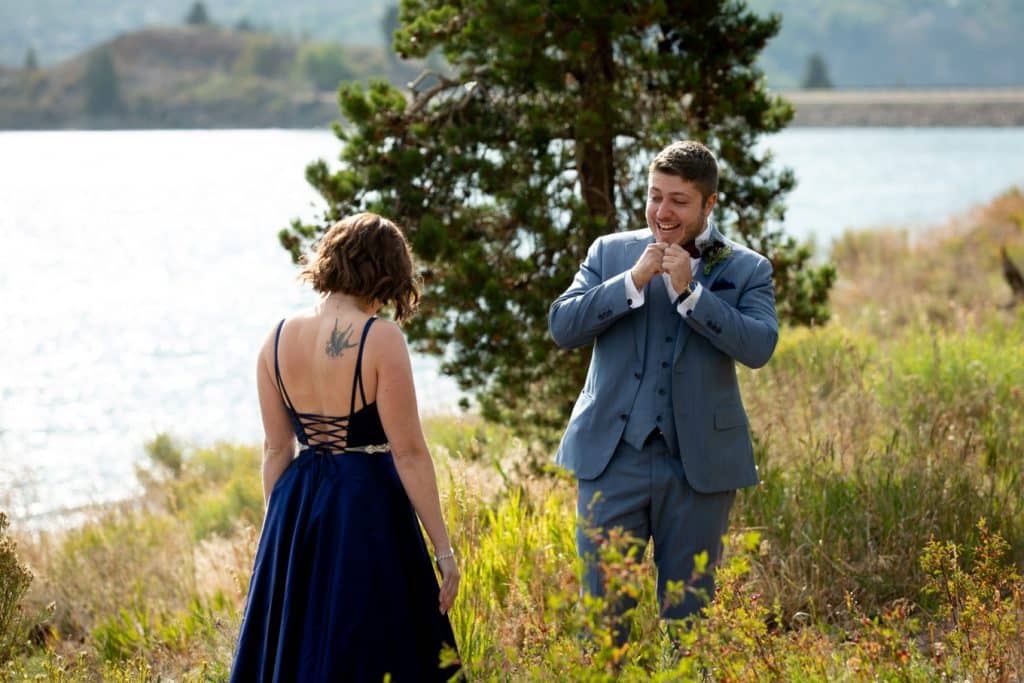 The look of pure delight on Rami's face is priceless. And who could blame him? Cassie was rockin' it in her midnight blue gown.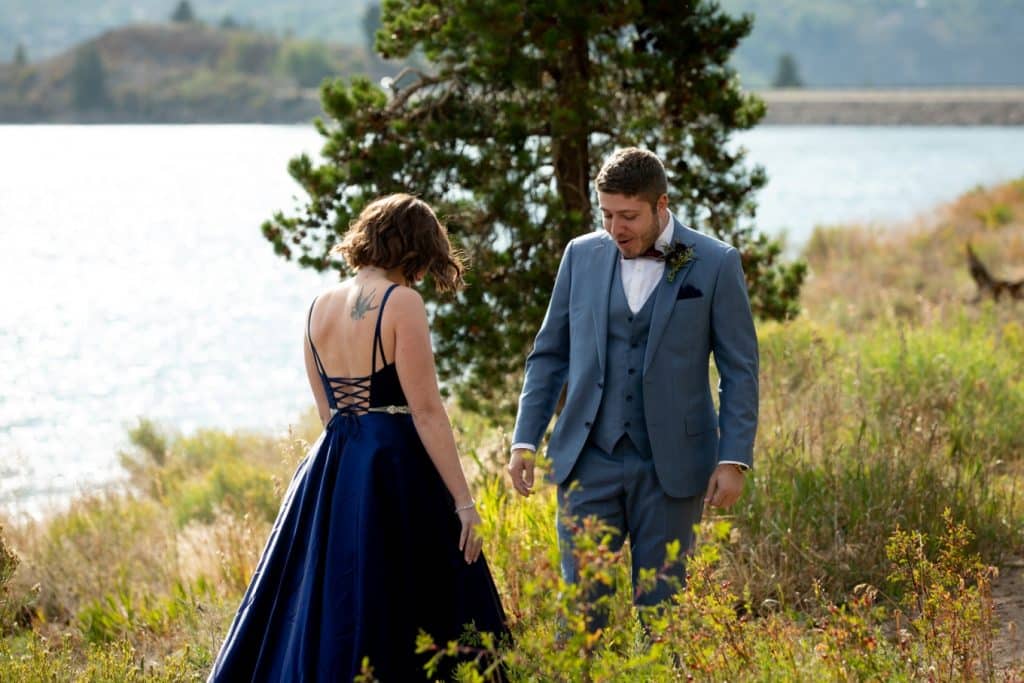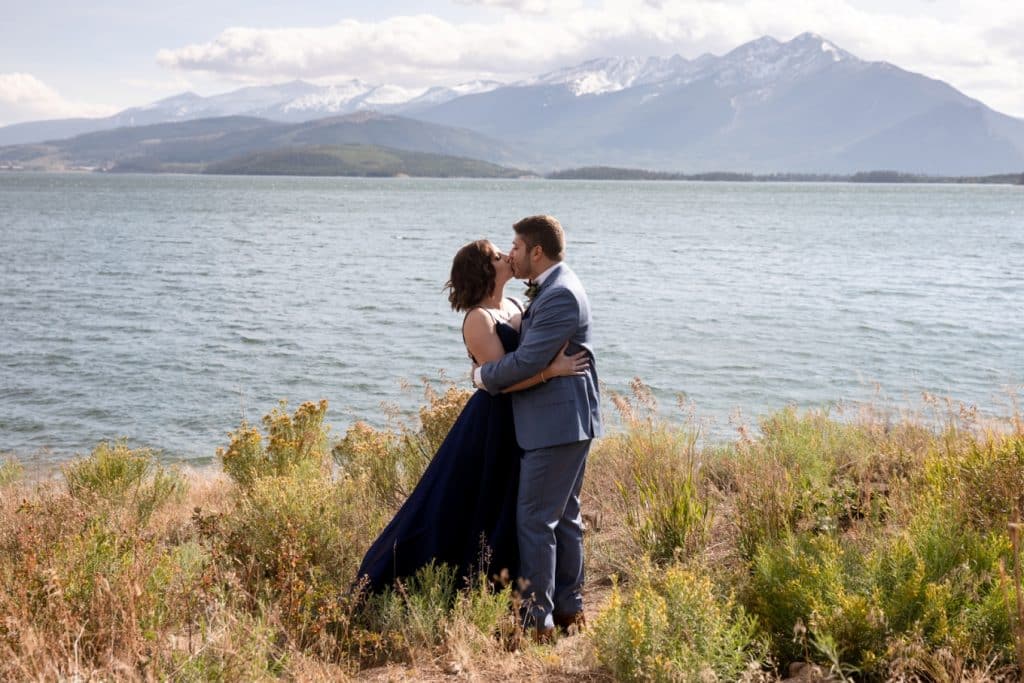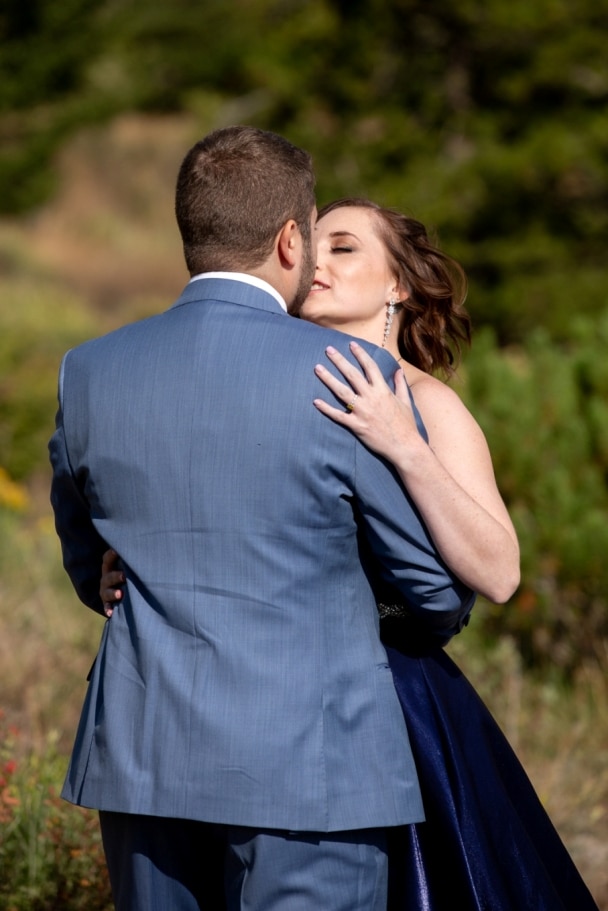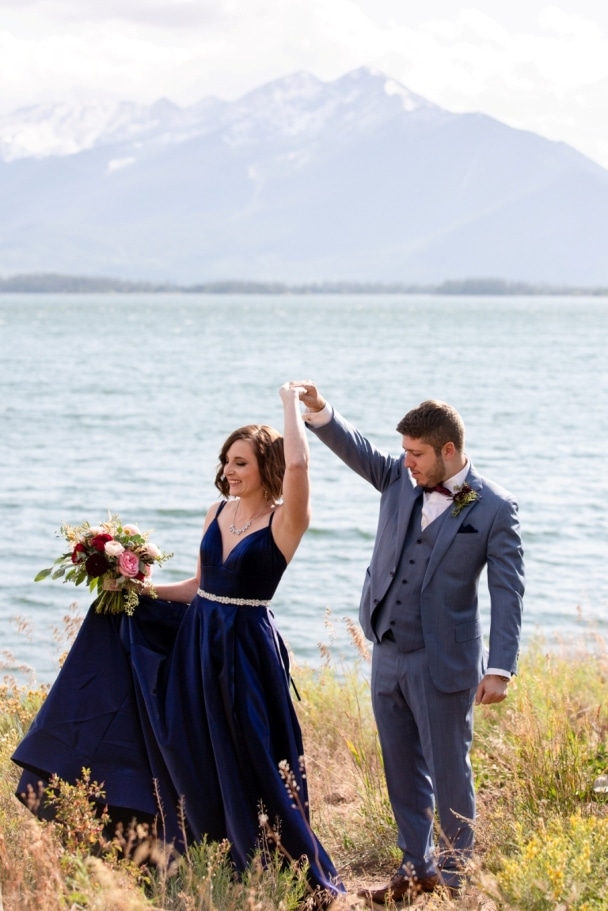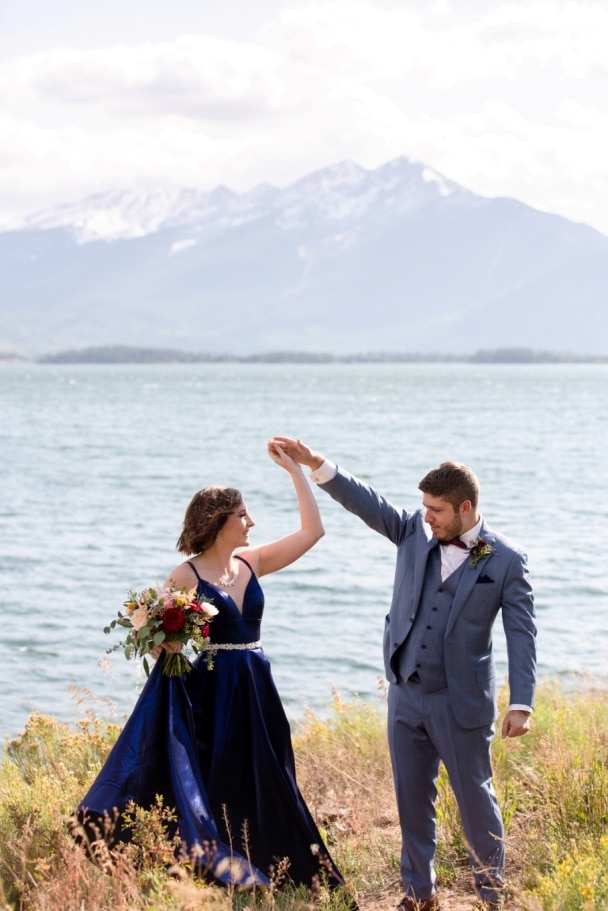 The Ceremony
First looks and pre-elopement dancing out of the way, we proceeded to actually getting them married. With their family gathered around, the two exchanged their vows.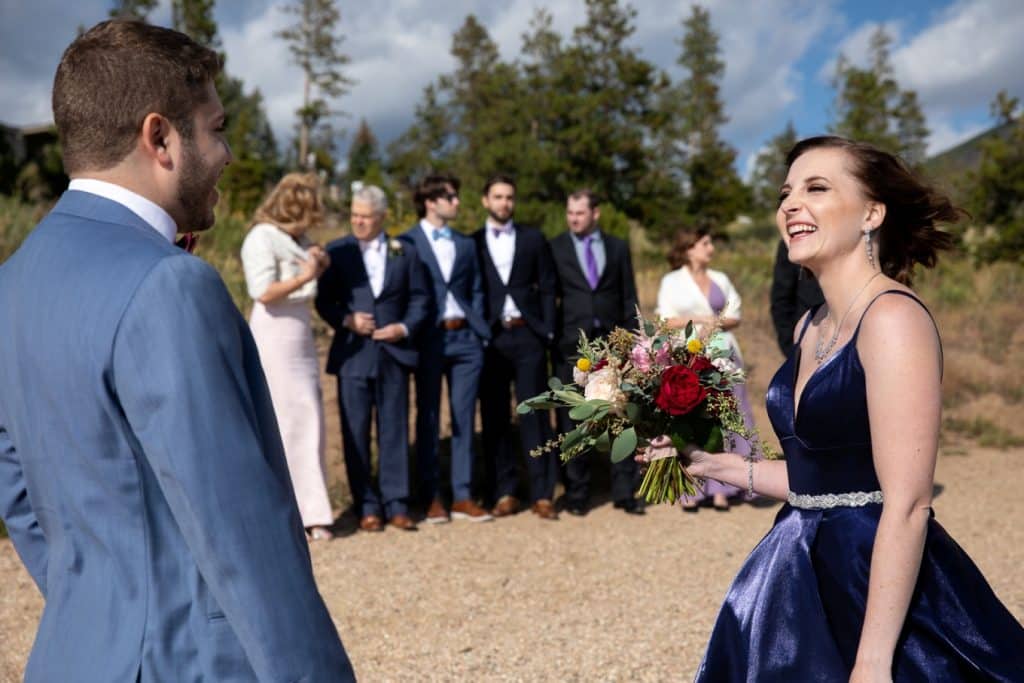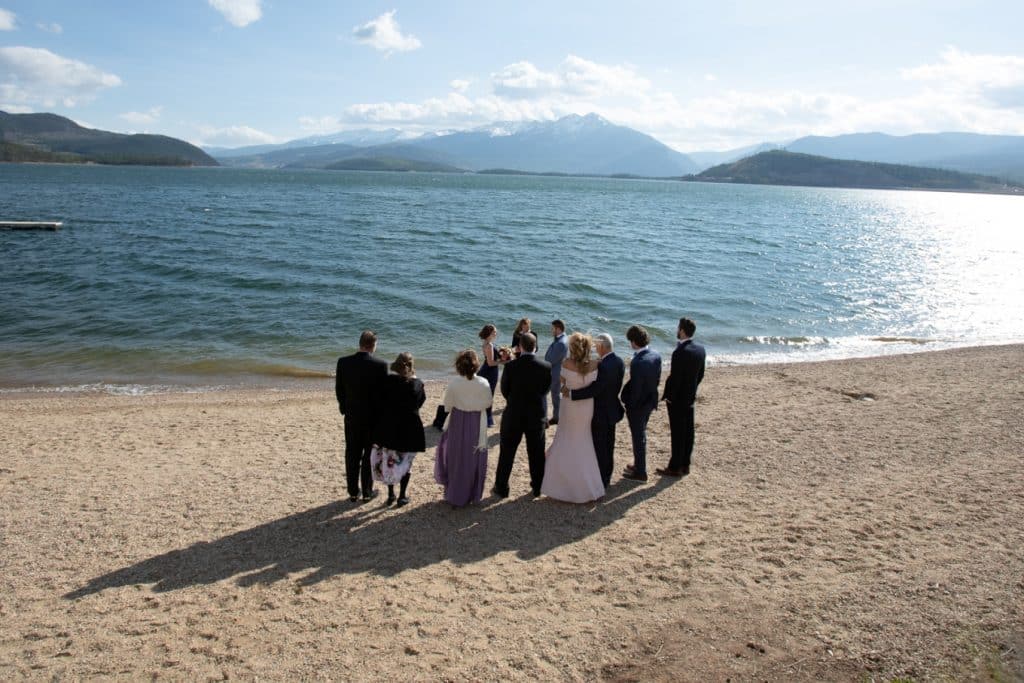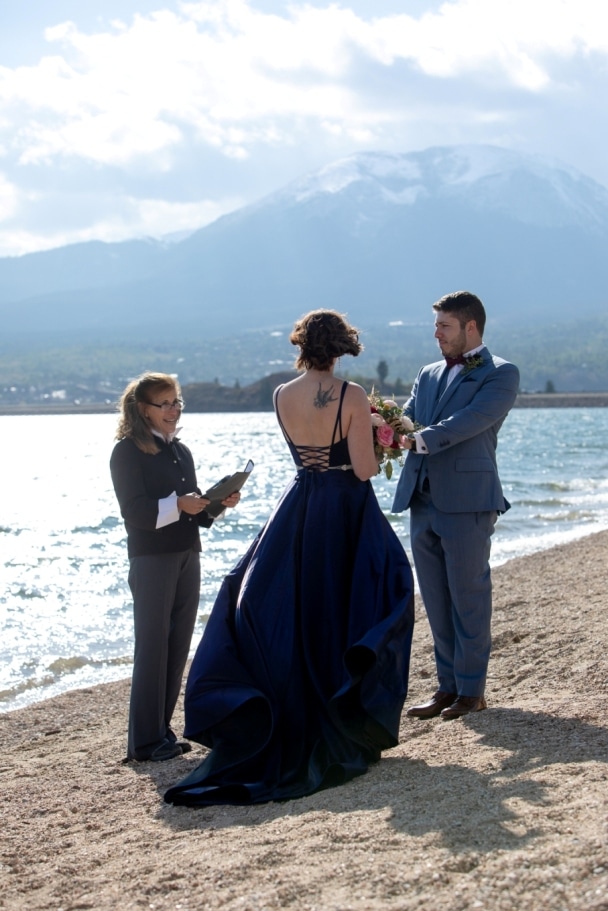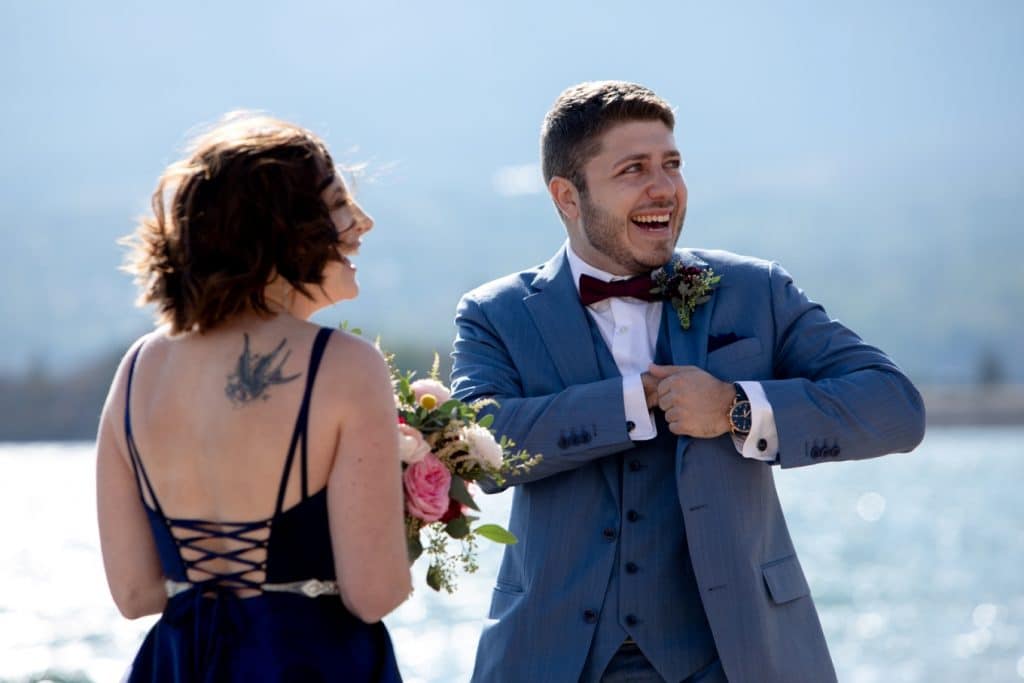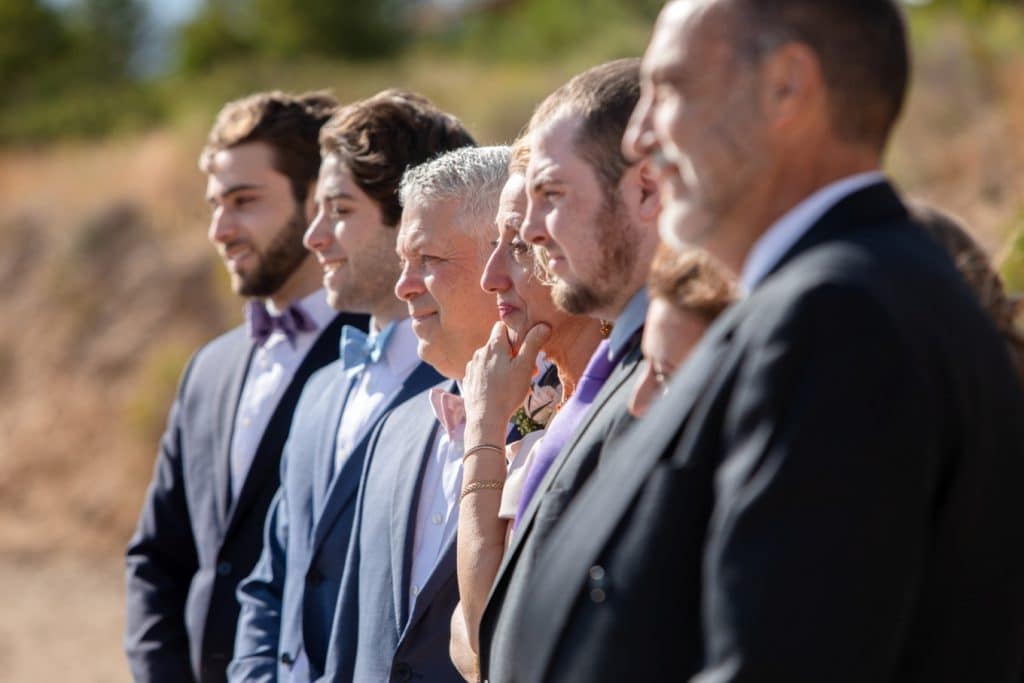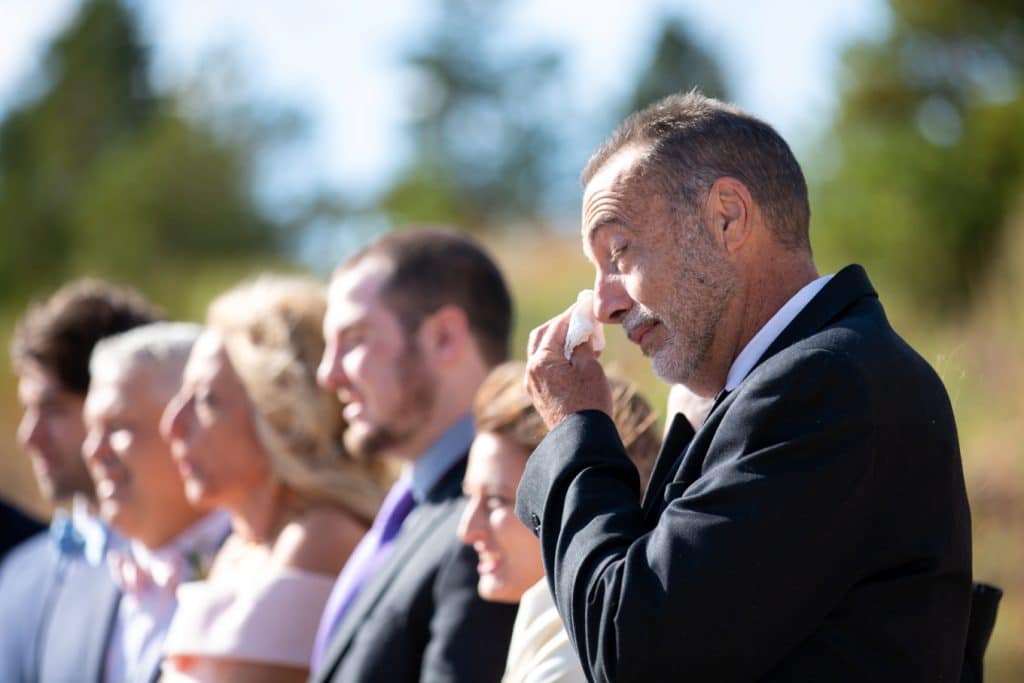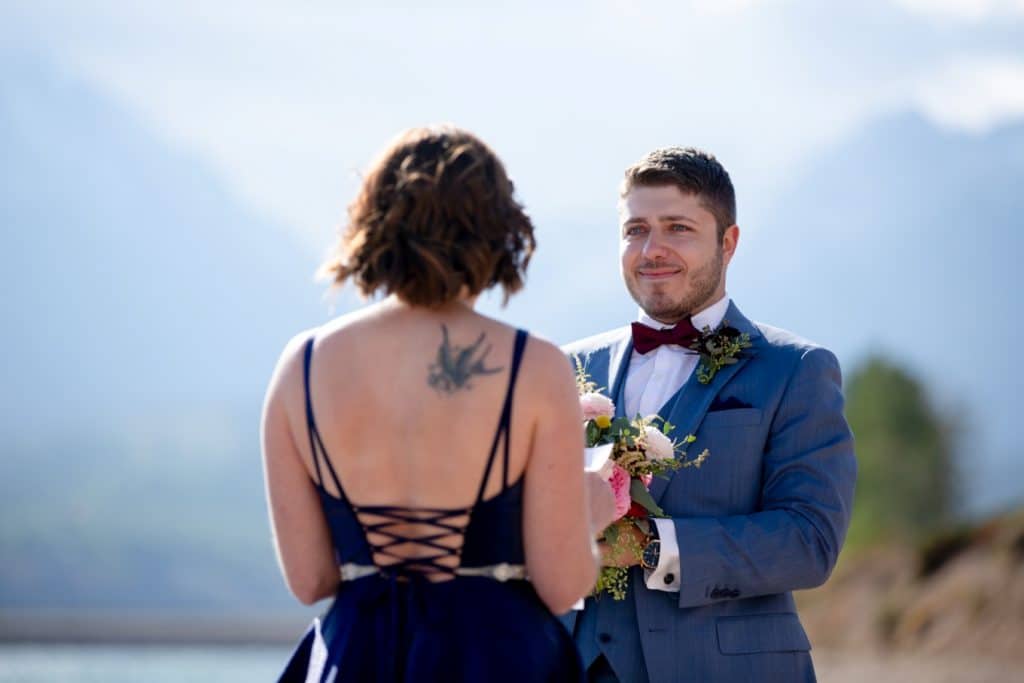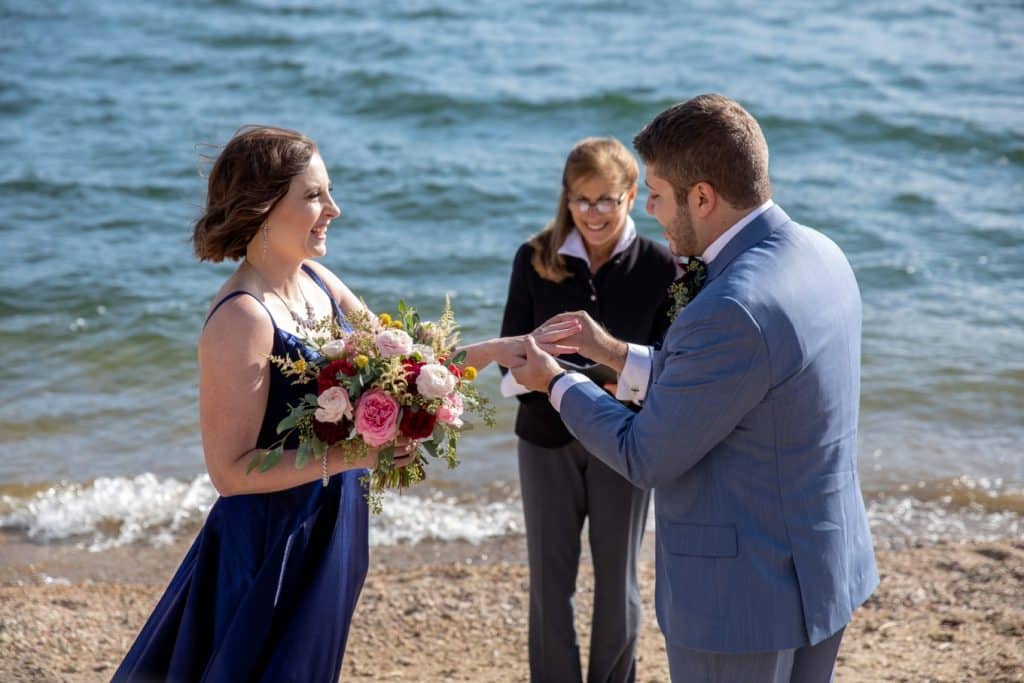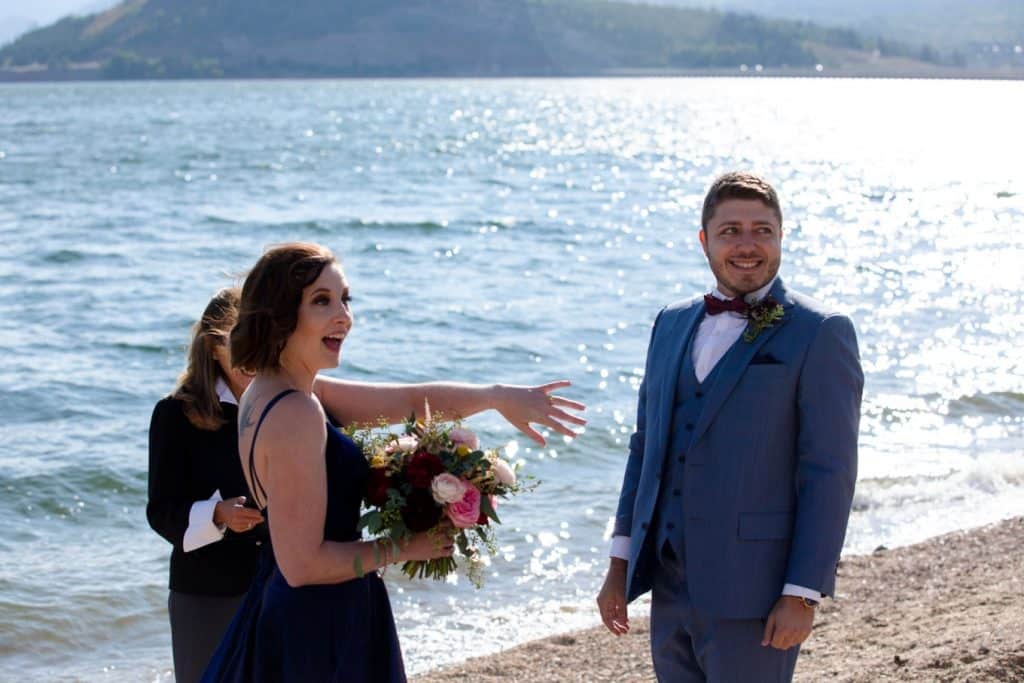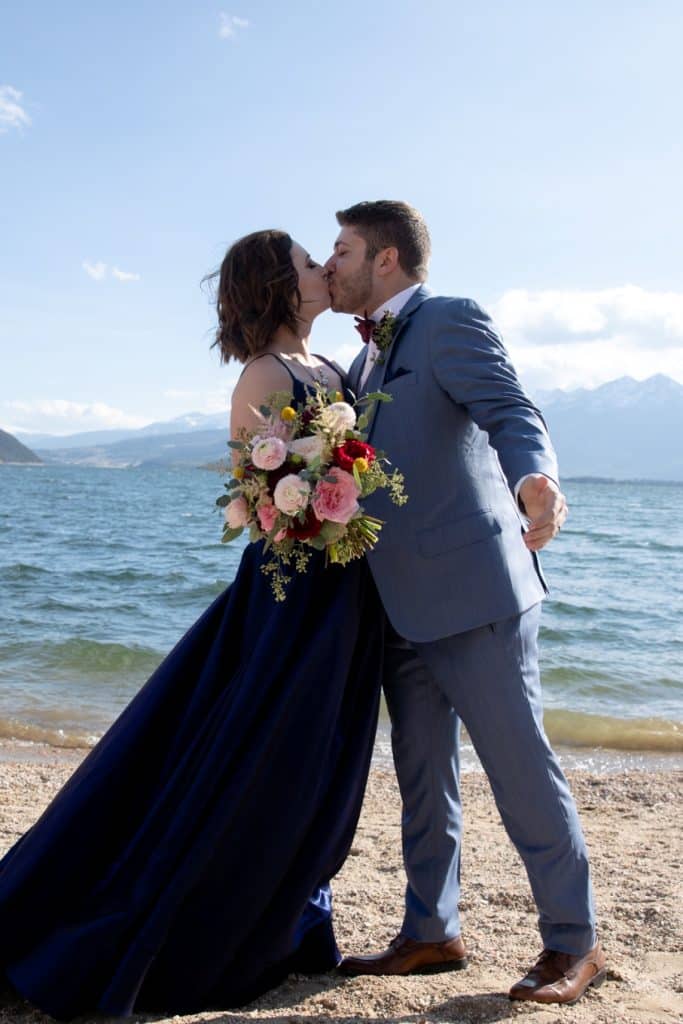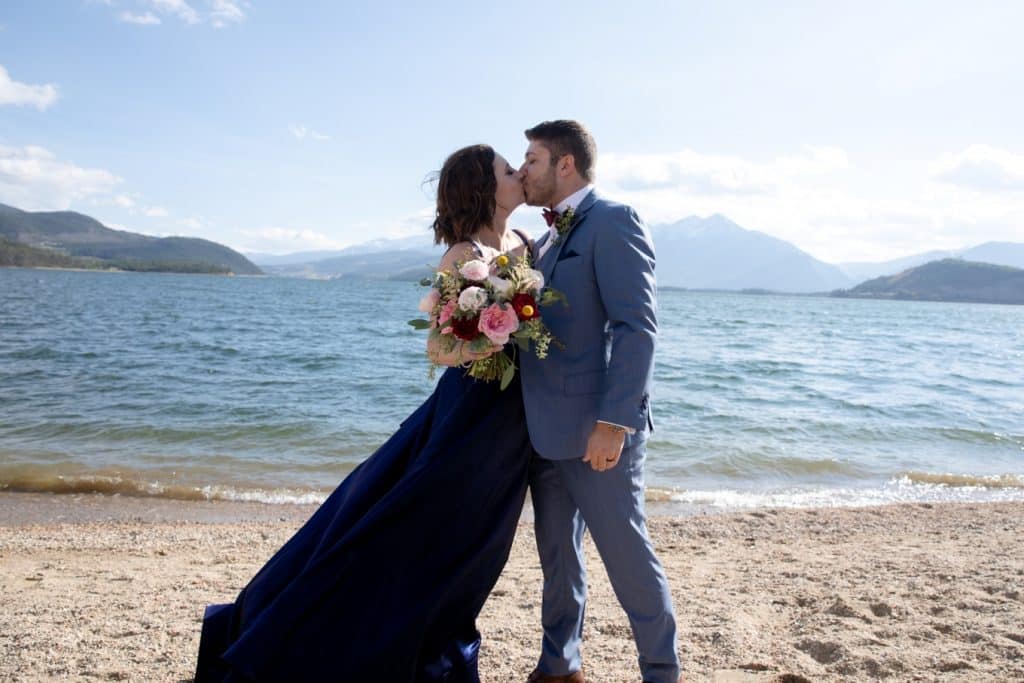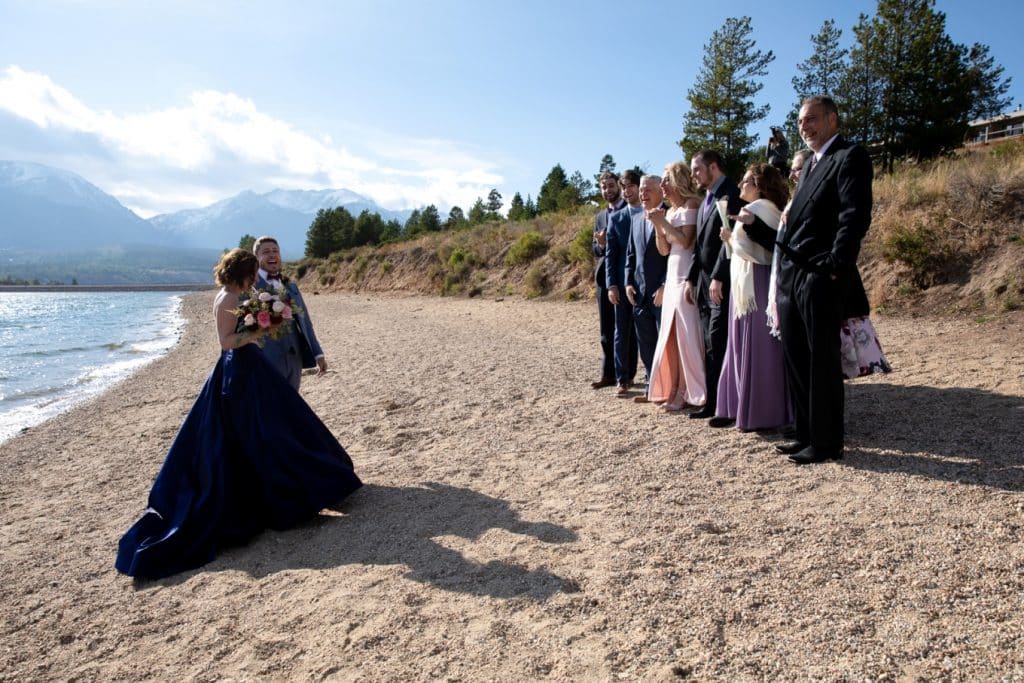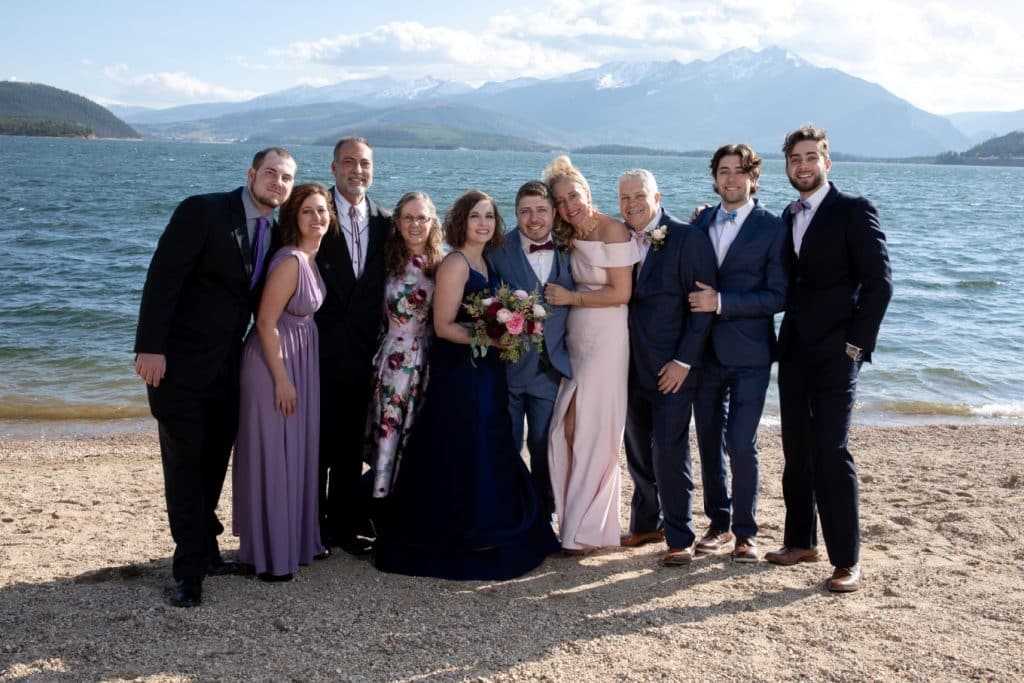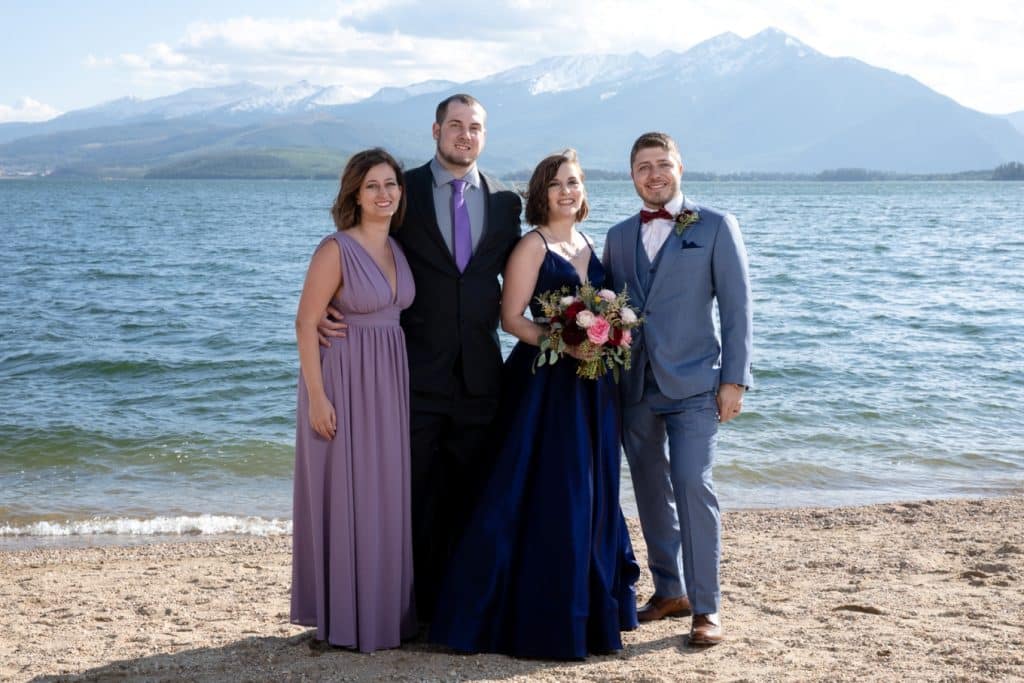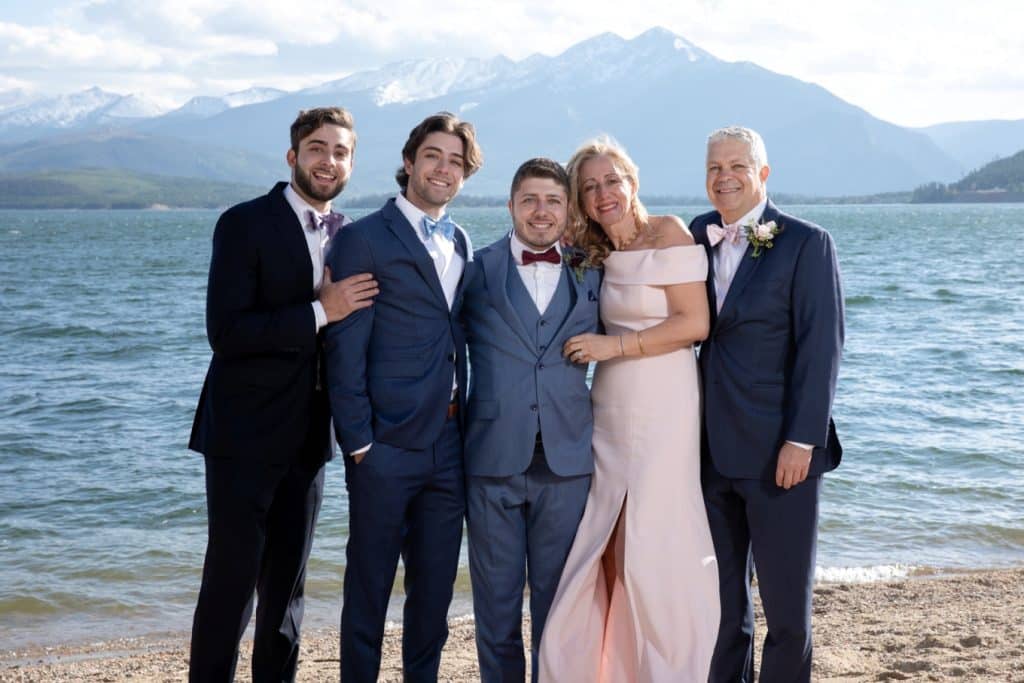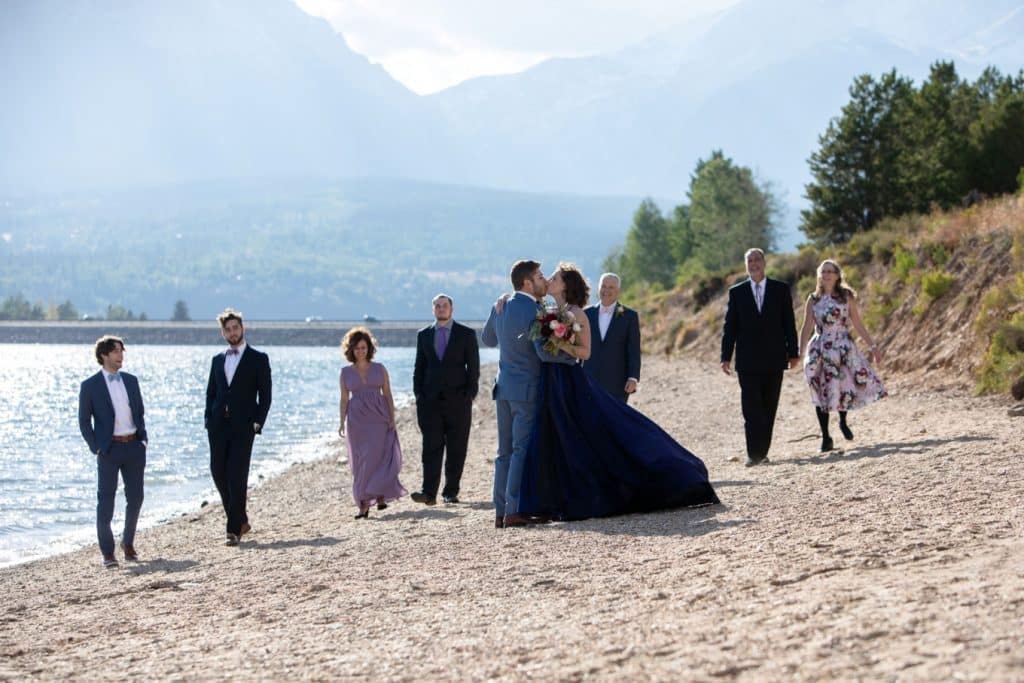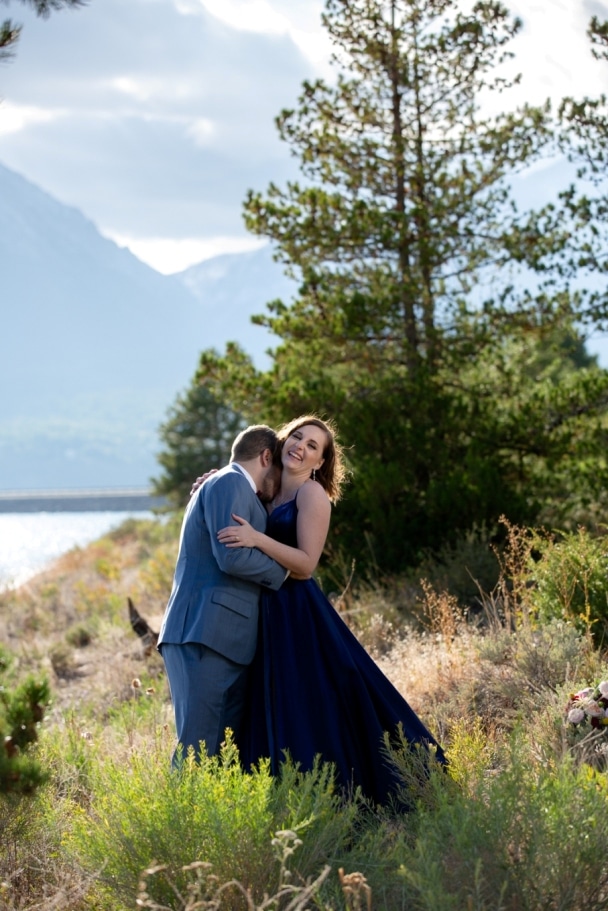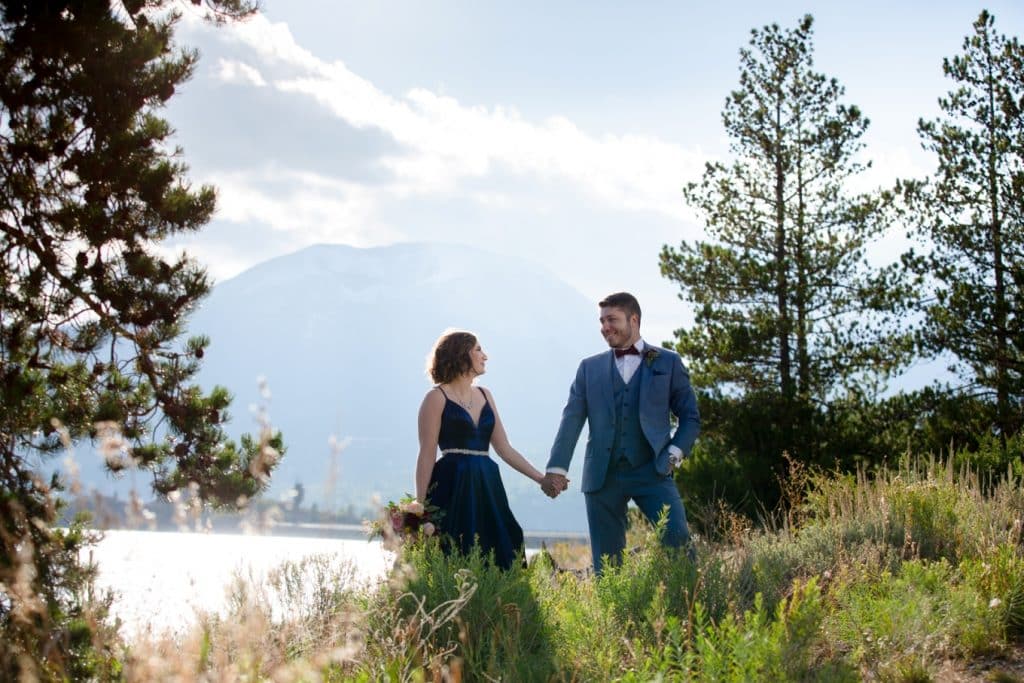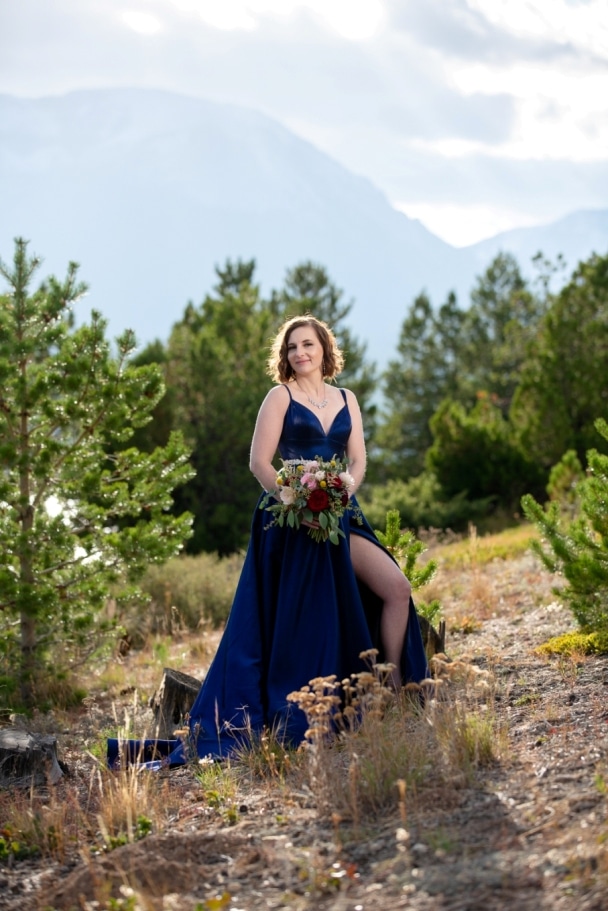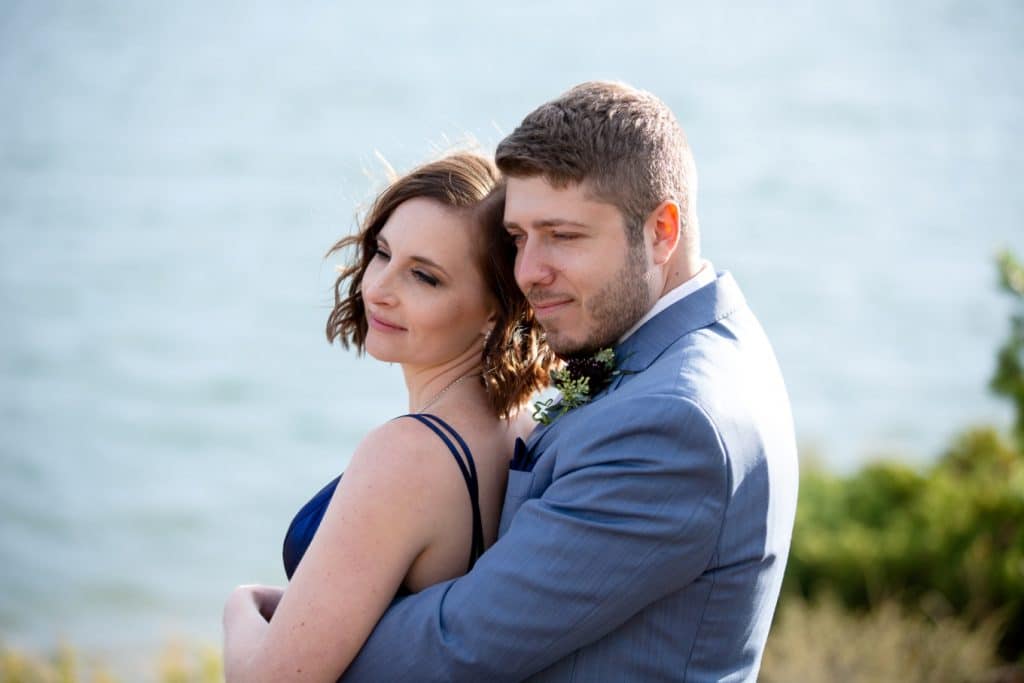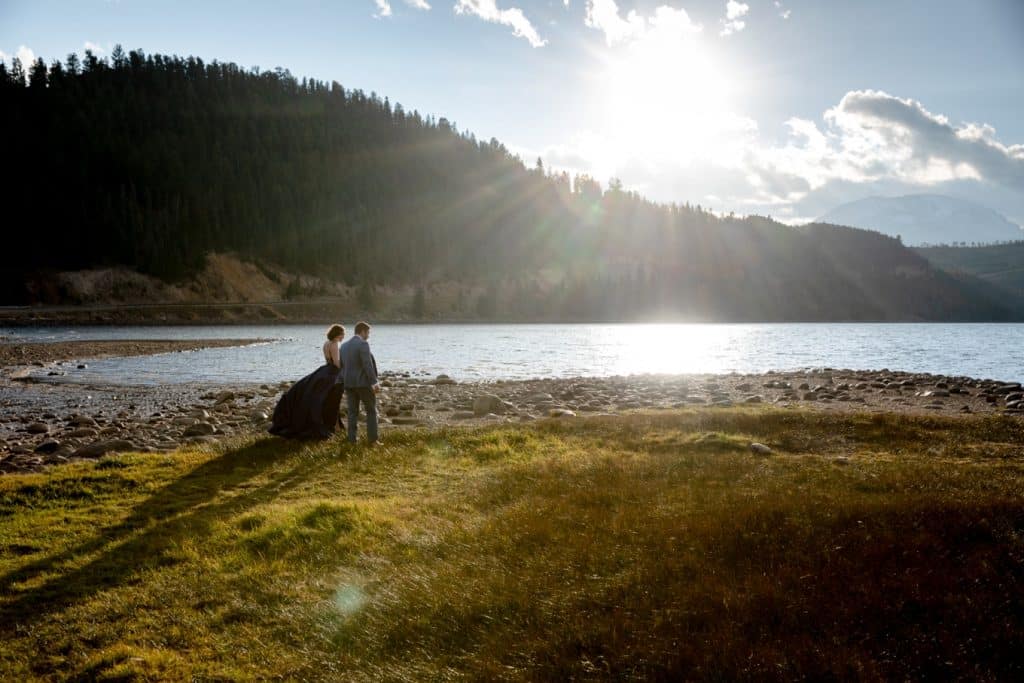 Services included in Cassie and Rami's Lake Dillon Elopement Package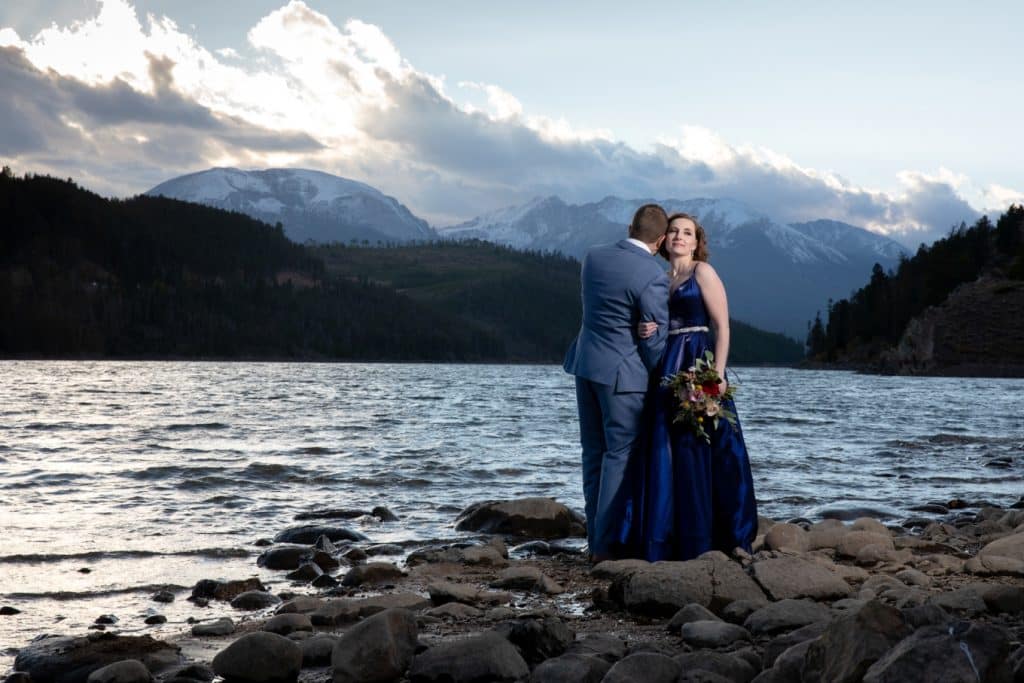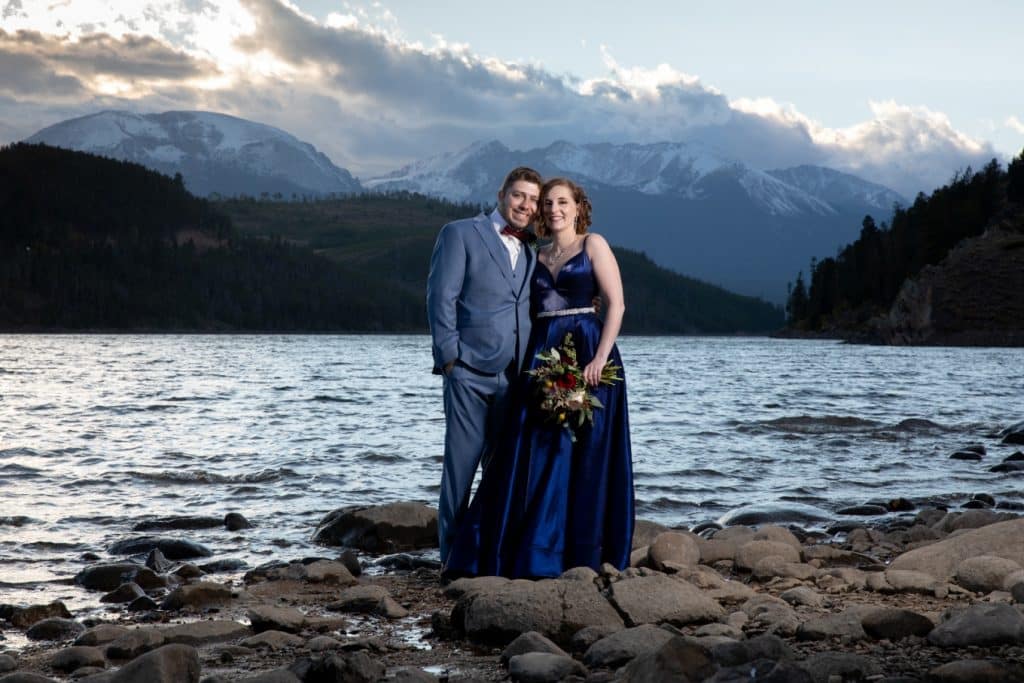 Please visit our Elope in Colorado page if you'd like more info on planning your own Colorado elopement. Or, if you'd like a general idea of pricing, request our pricing guide.