A Colorado Wedding for Stephanie and Rich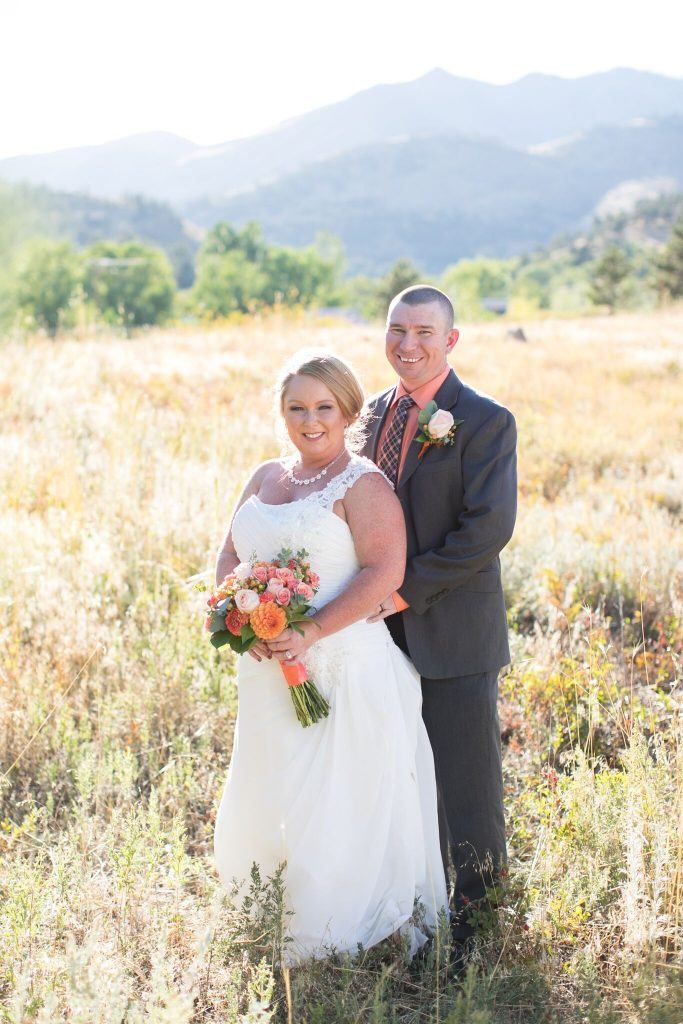 Stephanie and Rich hadn't planned on eloping.  But when Hurricane Irma forced them to cancel their Florida destination wedding, they shifted focus to one of their other favorite places in the world: Colorado.
With their wedding canceled at the last minute, the couple came out west with only one thing they knew for certain: they would return from Colorado married! Stephanie and Rich contacted me for help, and I jumped into gear, planning a wedding that would be as special as the one they had imagined in Florida.
Stephanie wore a beautiful one-shoulder dress, and carried a bouquet of peach roses and orange hydrangeas that were complimented by Rich's peach-colored shirt and rose boutonniere.
Even though most of the original guests weren't able to travel to Colorado, Stephanie and Rich loved the laidback and informal nature of their ceremony.  They discovered that eloping was the perfect fit for them; they were able to relax and enjoy their day without getting overwhelmed by the details involved in pulling off a traditional wedding.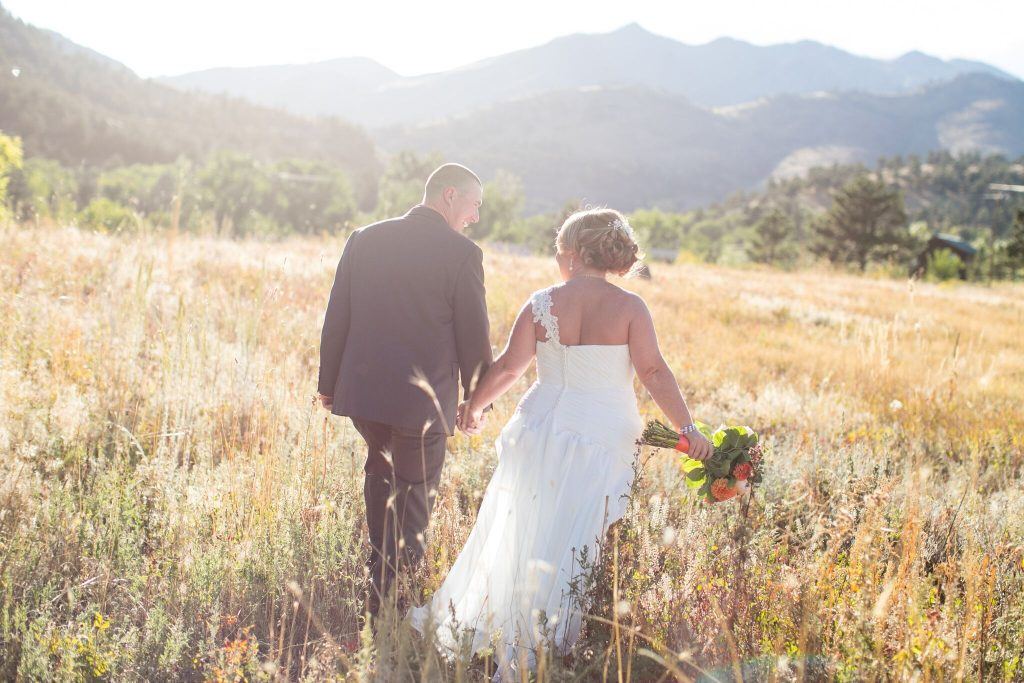 "Hurricane Irma drenched a year's worth of planning and stress, " wrote Stephanie.  "When we cancelled, I can honestly say that our hearts were broken. We headed to Colorado with no plan in mind. I made a call to Blue Sky Elopements simply from an internet ad, and from that moment on, I felt a weight lifted from my shoulders. Maureen made our dream wedding come true! We could not have done better ourselves!"