Why you DON'T want to elope at Sapphire Point Overlook

Sapphire Point Overlook elopements are beautiful
When you Google "the best places to elope in Colorado," it's inevitable that you're going to discover Sapphire Point Overlook in Breckenridge at the top of the list. At first glance, you can see why Sapphire Point Overlook is so popular: the site is gorgeous, is easy to access, and it offers breathtaking views of the Rocky Mountains and Lake Dillon. It's a short drive from downtown Breckenridge, with its many shops, micro-breweries and variety of lodging options. In short, Sapphire Point Overlook looks like the best site in Colorado for an outdoor elopement. Plus, at only $118 for a 2-hour reserved timeslot, it's one of the most affordable permits offered in Colorado.
A Brief History of Weddings at Sapphire Point Overlook
We've been offering elopements at Sapphire Point since 2002 (before eloping became popular! 😊). It's an easily-accessible site (the overlook is about a one-minute walk from the parking lot) and the views are to-die for. Unlike free sites, when you obtain a wedding permit for Sapphire Point Overlook, you're allowed to set up chairs and arches for a micro-wedding if you want. However, bear in mind that a reservation at a National Park site does not mean you have exclusive usage of the site; it simply means you're allowed to hold a wedding there. Wedding permits at Sapphire Point are only issued six months or less before the wedding date. And up until 2020 (Have you noticed that a lot of things have changed since 2020???), it was a relatively easy process to log into the website at the six-month mark and snag a wedding reservation.
The pandemic changed all that. Covid-19 prompted the world to downsize in all sorts of matters, and weddings were no exception. Couples who originally planned large, traditional weddings scrapped those plans and opted to put their money into smaller events, held outdoors and with few to no guests. And the Covid effect might just be a lasting trend in the wedding world. Even two plus years into the pandemic, couples are forgoing large events and embracing more intimate weddings.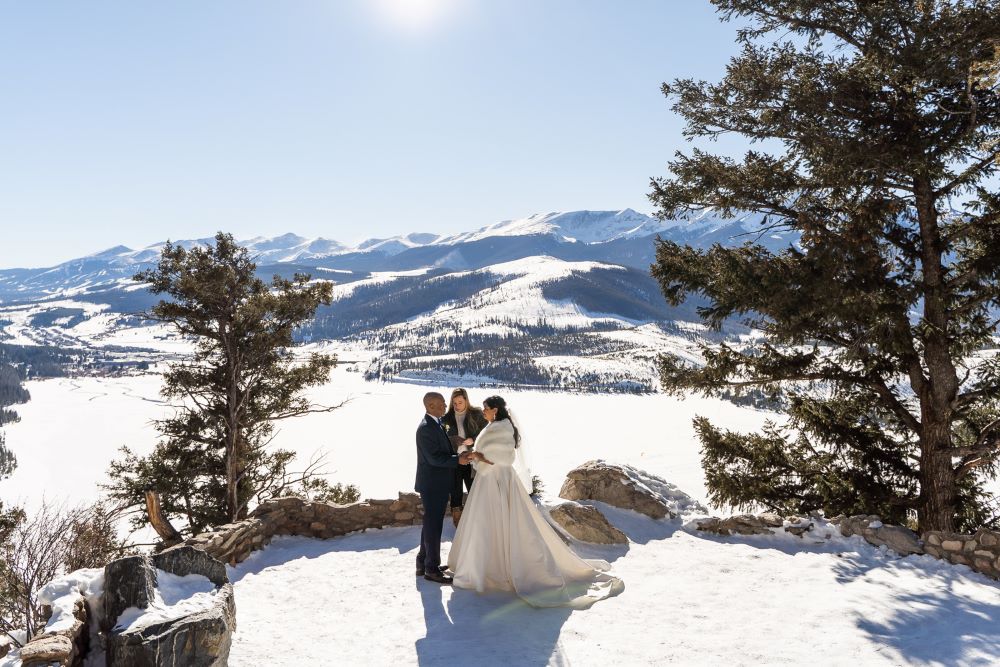 The Current Situation with Sapphire Point Overlook Wedding Permits
The end result of the Great American Micro-Wedding frenzy is that Sapphire Point has become massively overrun. Not only are weddings held there every two hours practically every day throughout the year, but you have to remember that Sapphire Point Overlook is not only a wedding site. It's also a huge tourist draw. It's one of the few locations where folks can easily access a jaw-dropping Rocky Mountain and water view and snap the ever-important selfie to prove it.
As someone who has lived in Colorado for nearly 30 years, it hurts my heart to see how Sapphire Point is abused by a small minority of visitors. The parking lot can only hold so many cars, but the "creative" ways (translated: illegal and dangerous) people have attempted to park their cars there when the lot is full are nothing short of astounding. I had a conversation a couple years ago with a frazzled Dillon Park Ranger District employee who said they can't even keep up with cleaning the pit toilets there as the site is mobbed by both weddings and tourists and they are understaffed. She also told me that some wedding companies (not ours) were not as respectful of the site as they could be and this was souring them on the whole idea of having weddings there. Many vendors have decided to hop on the small wedding bandwagon since 2020 and the outcome is becoming detrimental to this beautiful place.
As an aside, one way to mitigate some of the Ranger District's woes (in my not-so-humble opinion 😁) would be increase the cost of their Sapphire Point wedding permits. The price has not gone up since I've been doing weddings there (and that's been over 20 years) and they are long overdue. Nearby Rocky Mountain National Park's wedding permits increased to $300 last year. That should be the bare-bones minimum amount a couple should pay in order to be married in such gorgeous Colorado mountain locations. I know that most Blue Sky Elopements couples are willing to support the parks that allow them to host their intimate outdoor wedding. Most would be willing to pay $300 – $500 to secure a wedding permit at Sapphire Point. That price point would hopefully cut back on the number of weddings that are held there each year as well as generate more revenue to pay for staffing. In all the times I've been at Sapphire Point Overlook, I've never seen a park ranger there. People are pretty much left to their own devices to treat the site with respect. And the harsh reality is–not all people are respectful.
In addition (then I'll get off my soapbox), if the Dillon Ranger District charged a refundable security deposit (say $500-ish) that is returned to the couple once it's determined that the site has been left as it was found, I think they'd have fewer situations where the site was trashed after a wedding was held there. Funny how people all of a sudden do the right thing when it hits them in their wallet!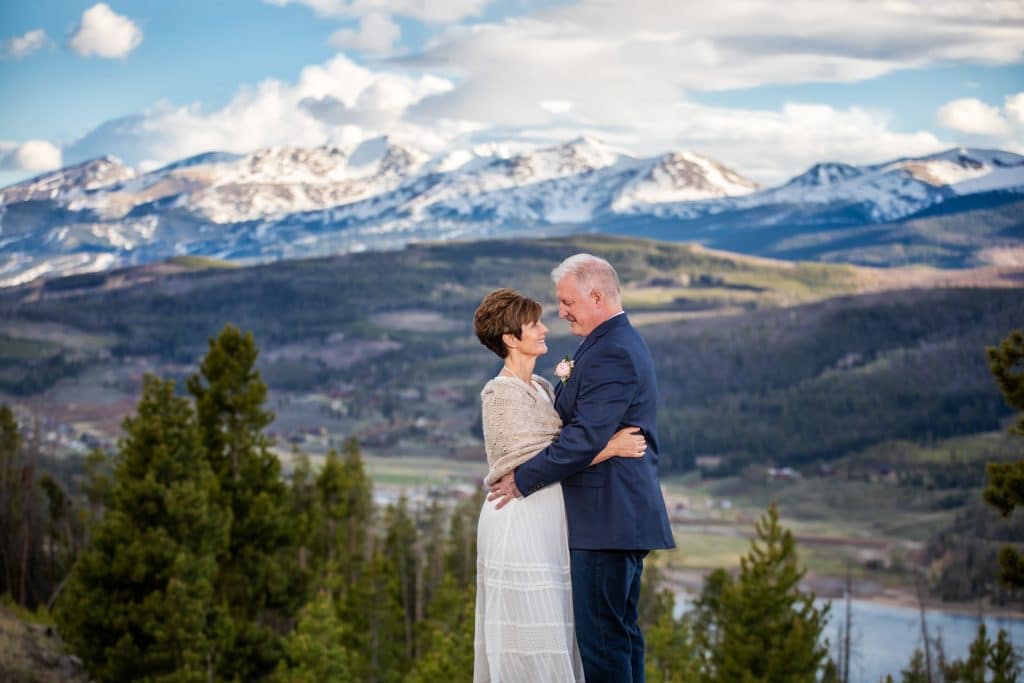 The Race is on to Secure Wedding Permits at Sapphire Point
At Blue Sky Elopements, we focus our time and energy on scouting out lesser known, less-crowded sites. We also encourage couples to marry on Monday through Thursday dates as opposed to weekends. Most couples who elope do so because they don't want to be the center of attention amid family, friends and acquaintances, so saying "I do" in front of a bunch of strangers taking selfies and walking their dogs is not high on their list. So we only do a handful of weddings at Sapphire Point in any given year. However, I participate in lots of online groups that focus on intimate weddings, and I recently stumbled upon a Facebook post where the bride asked what "the trick" is to getting a wedding permit at Sapphire Point. (In my ignorance, when I first read that, I thought, "what trick?" You log on six months before, pick your time slot and make payment. If your slot isn't available, then pick another one that is close.)
The responses were eye-opening (and in some cases, inaccurate).
"Log in at the stroke of midnight on the first day you can pull a permit."
"Have three computers going at once so you can submit multiple requests."
"Tell everyone you know to log in the first second permits are available for your date. Someone is bound to get one."
"Don't even bother. It's almost impossible to secure a permit."
"Bypass the online system and call the Dillon Ranger District directly to secure a wedding permit for Sapphire Point." (Note: do not do that; the only way Sapphire Point can be reserved is online.)
Hmmmm…  I thought the whole point of eloping or having a micro-wedding was to avoid this type of crazy-making!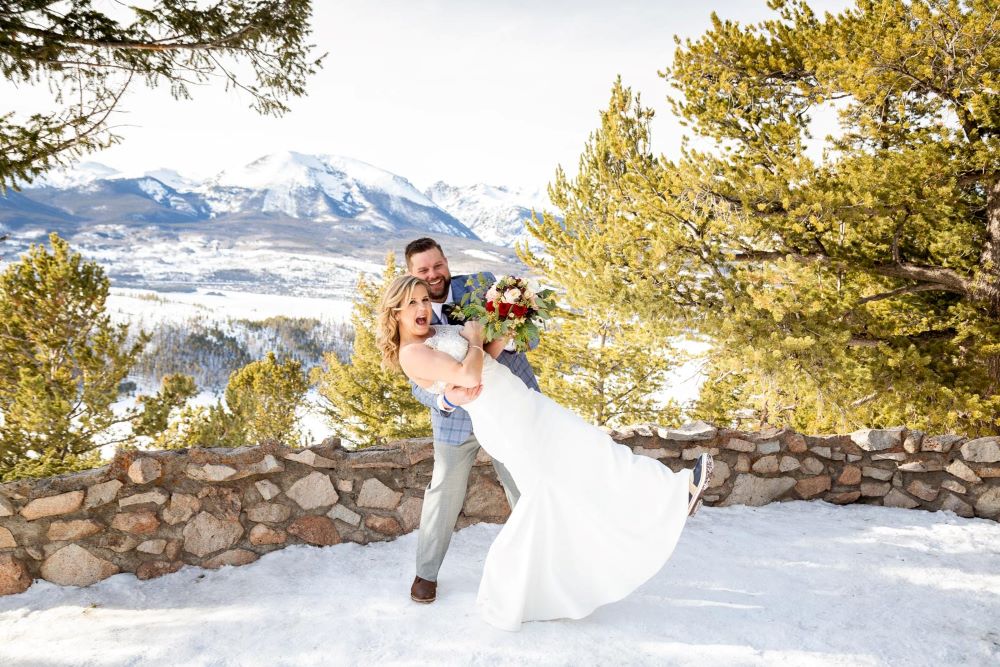 There are other Beautiful Places to Elope in Breckenridge besides Sapphire Point
No, I'm not going to reveal them here (but you can scroll to the bottom of this post if you want to see some sample photos of other venues). We want to keep our secret locations as private and uncrowded as we can for our future couples. However, this is one very good reason why it's critical for couples to work with wedding vendors who are based in Colorado (preferably right in Breckenridge). When I'm reading posts from couples in elopement and micro-wedding groups, I can always tell when they're working with planners, officiants and photographers who aren't local to Colorado. They'll say things like, "I'm looking at Sapphire Point, Maroon Bells, Rocky Mountain National Park, Garden of the Gods, Lookout Mountain and Chautauqua Park." Locals know that all of these sites are as crowded as a New York subway at rush hour! If your planner directs you to any of these sites, it's a sure sign that they don't know the ins and outs of the area and they're getting all their venue information from the Internet.
So, my first tip for booking an elopement at Sapphire Point is to work with a local wedding planner or photographer that can direct you to other gorgeous places to elope in Summit County.
What if you have your heart set on a Sapphire Point wedding?
I get it. Sometimes you see photos and videos of weddings at Sapphire Point and feel in your heart that only that location will do. Or you have guests with mobility challenges and you know that is the most accessible, inexpensive Rocky Mountain wedding venue that they can access. Or maybe you got engaged there so you have an emotional tie to Sapphire.
So if it must be Sapphire Point for your elopement, here's the best advice I can give:
Don't make any other plans until you actually reserve Sapphire Point Overlook. Don't book lodging; don't hire your wedding vendors (unless they have a very generous and flexible rebooking policy); don't send out save the date cards; don't book airfare. You can jump on things that aren't location-specific. Buy your dress; get your rings, but don't do any of the other stuff until you know Sapphire Point is going to be a go for you.
Forget about a weekend wedding at Sapphire Point unless you are prepared to handle a lot of stress around reserving your site. Reserving the venue is a lot easier for a mid-week wedding.
Resign yourself to the fact that there will inevitably be people milling about at Sapphire Point Overlook during your ceremony.
Consider a winter wedding. Wedding permits at Sapphire are must easier to come by between December and March.
Be prepared to be flexible. If your date and preferred timeslot aren't available when you log in, you have three choices: change your date; change your time or change your venue.
When is planning a wedding at Sapphire Point Overlook a bad idea?
If any of the following apply, it's probably a good idea to rethink getting married at Sapphire Point:
You've got your heart set on a weekend wedding anytime between April and October.
You want all your wedding plans etched in stone seven months or more prior to your wedding. That's just not going to happen at Sapphire.
You have zero flexibility to change your date, time or location if Sapphire doesn't pan out at the six month mark.
You've already booked lodging and/or airfare for yourselves and your guests–thereby leaving you with minimal options to be flexible on location or date if needed.
You really want privacy and seclusion for your elopement or micro-wedding.
When you want more than two hours at your ceremony site. Sapphire Point books in 2-hour increments on the even hour. When your time is up, it's time to move on. More than likely, the next wedding party will be arriving anyway.
You want to have an outdoor "reception" at the site.  These aren't' allowed at Sapphire Point.
Examples of other gorgeous elopement venues in Breckenridge
Take a look at some photos of weddings we've done at locations close to Sapphire Point. Most of them are a lot less crowded.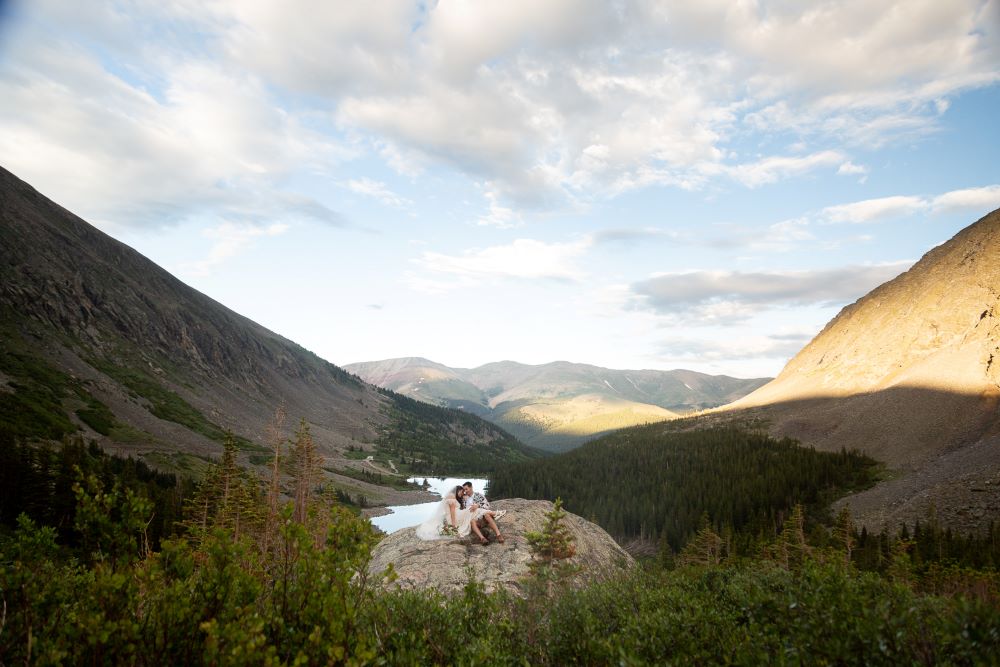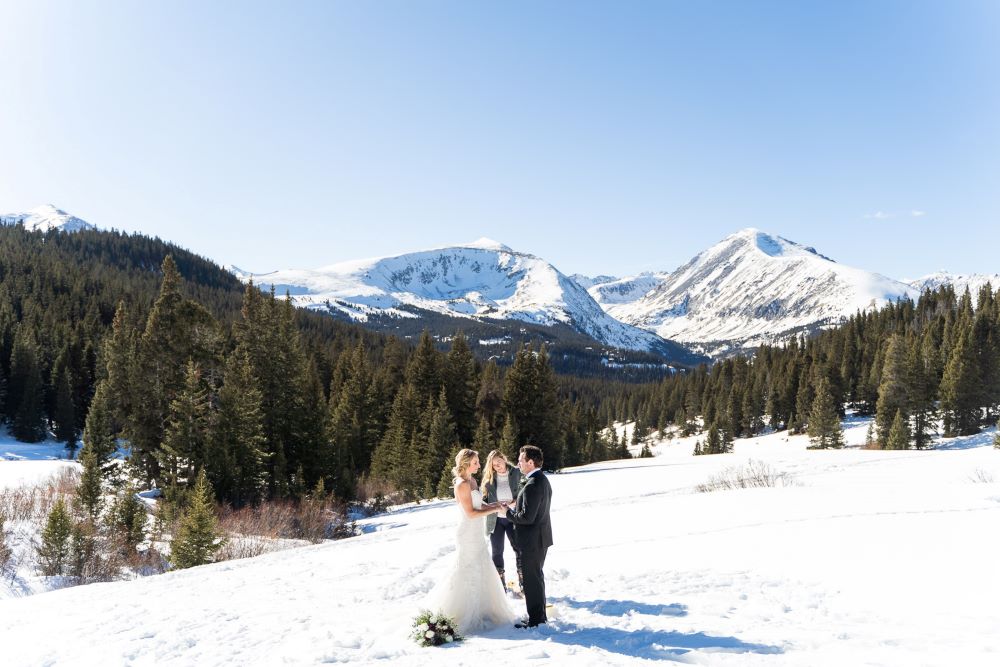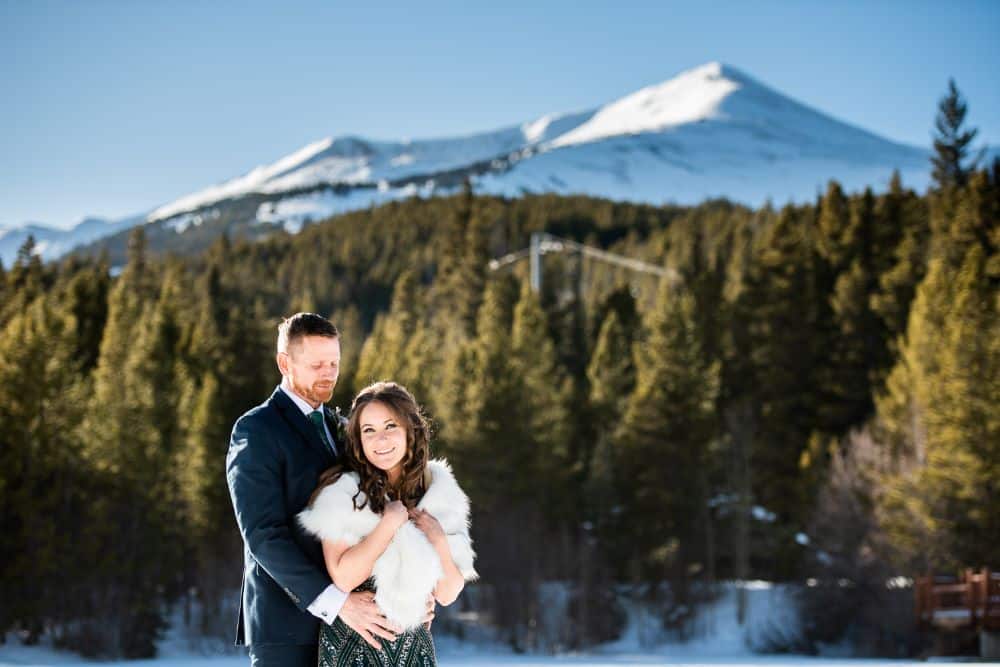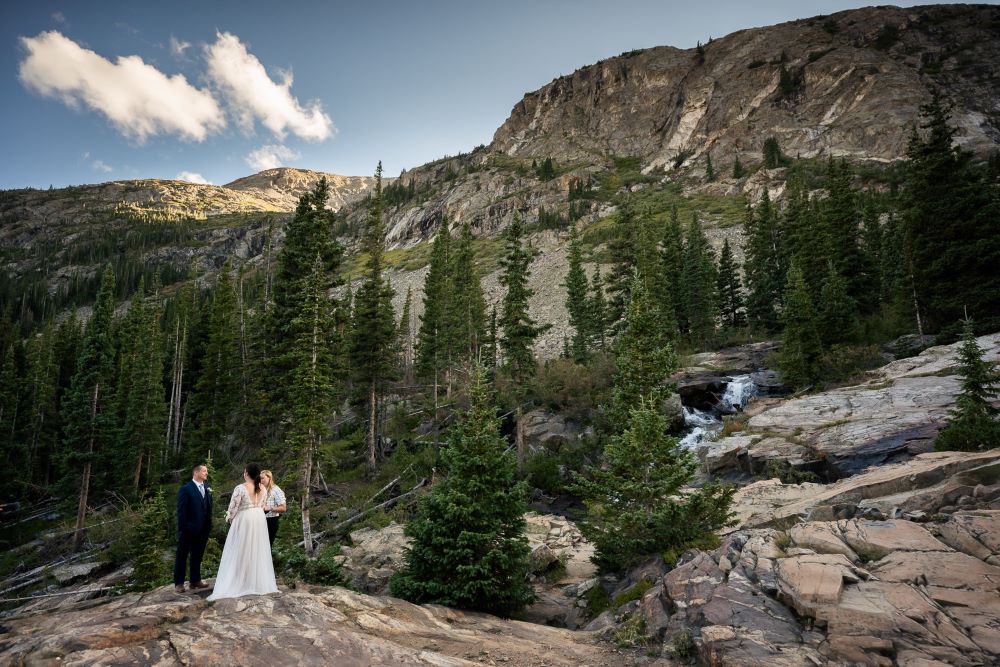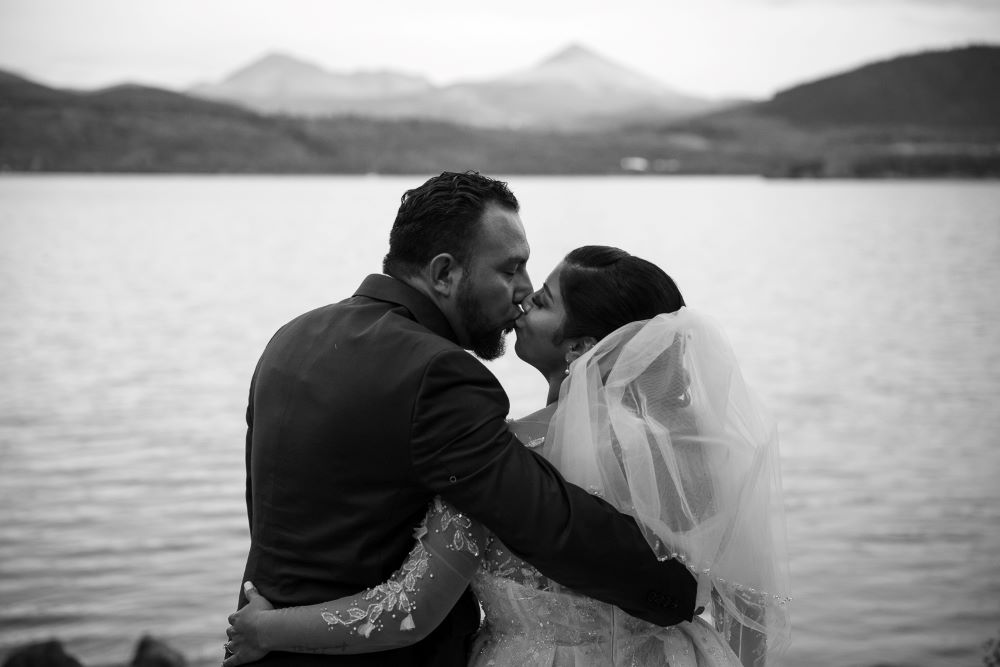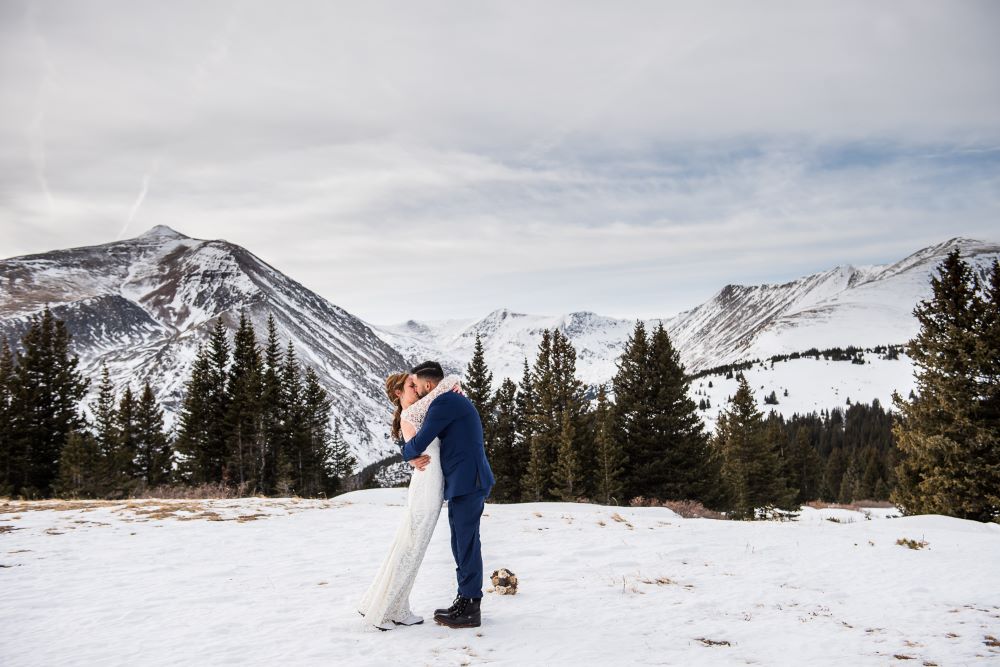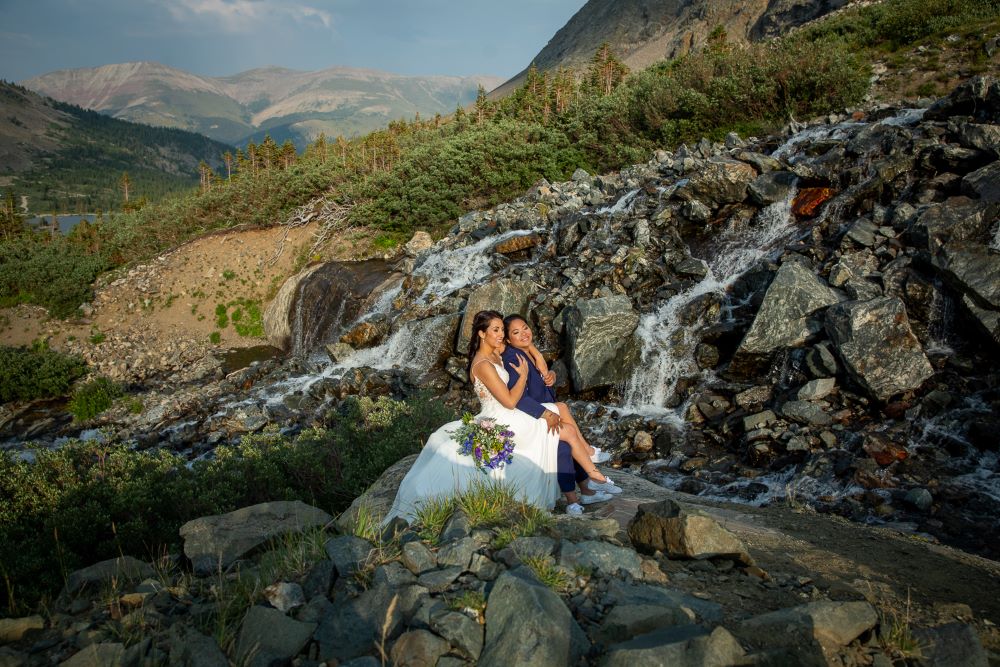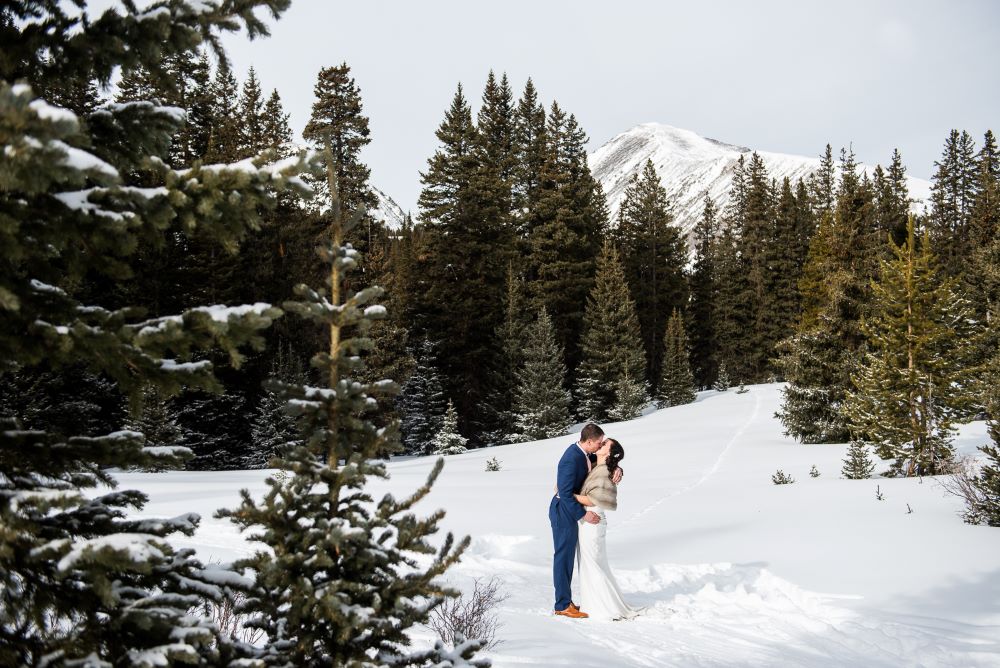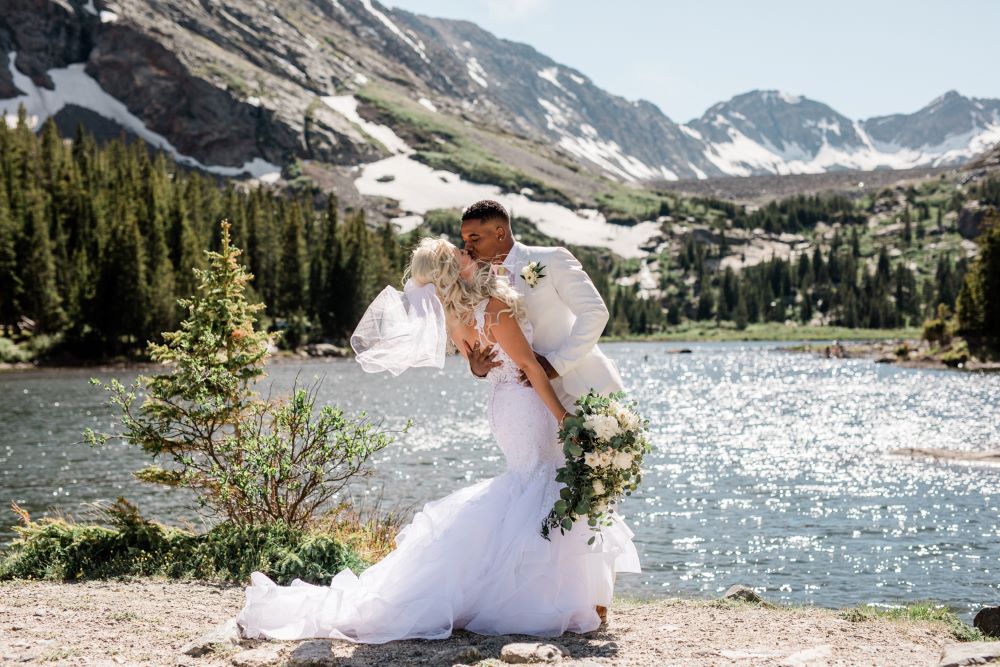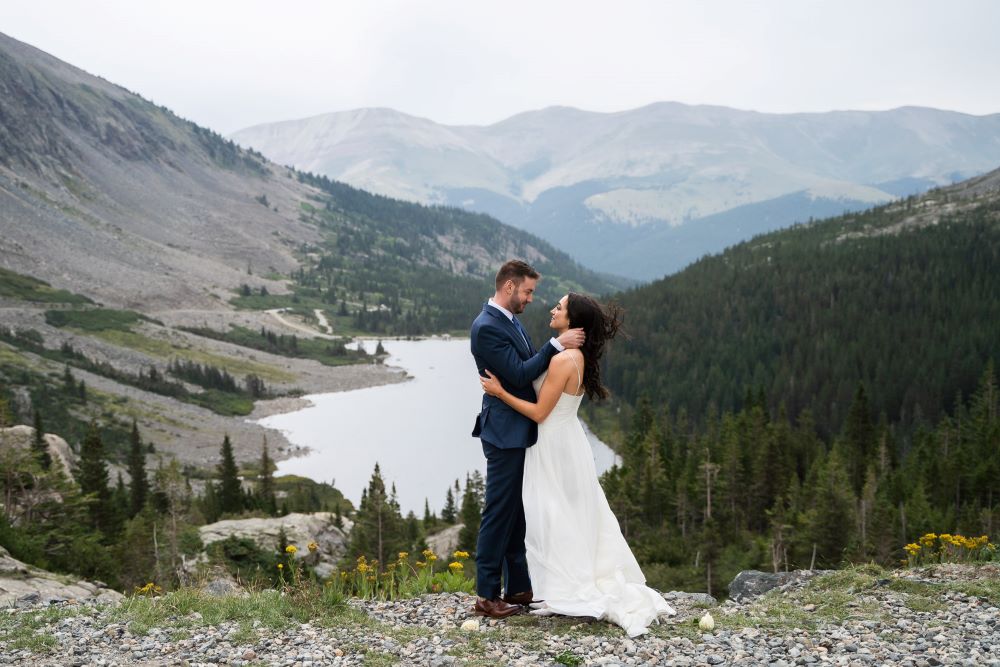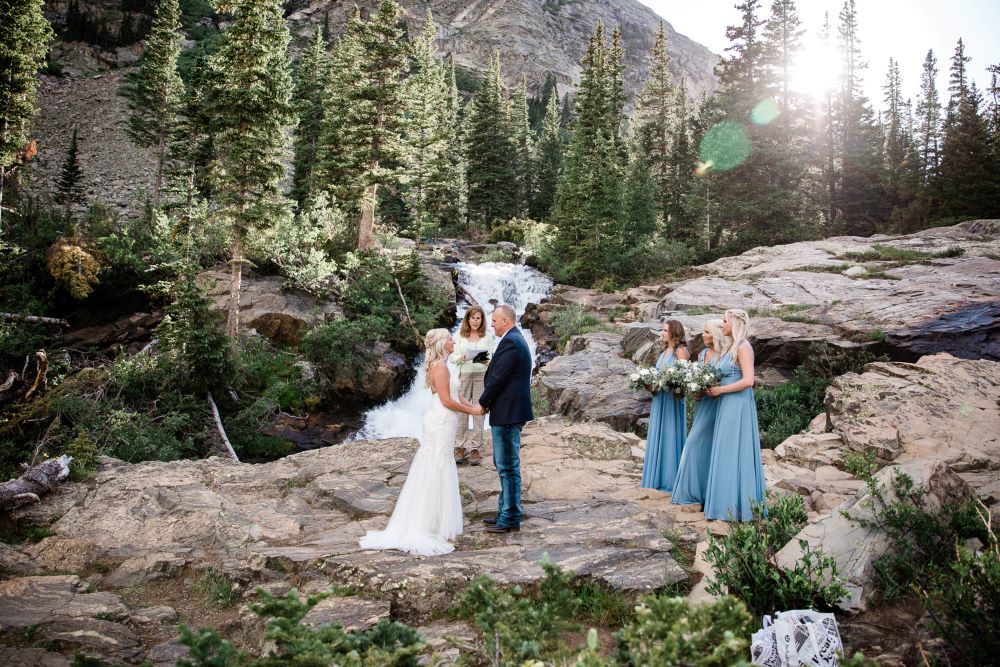 Still want a  Sapphire Point wedding?
If you do, we totally understand. But at least now you're going into things fully equipped with all the information you need.
If you don't, then we'll help you find the perfect-for-you alternative to Sapphire Point site.
Either way, please contact us and tell us what you're envisioning for your Colorado elopement. We'd love to help!