A winter elopement in Colorado for Tara and Ryan

Colorado in winter was the backdrop Tara and Ryan wanted
Telluride, to be specific. When Tara and I chatted back in September of 2021, she indicated Ryan was an avid snowboarder and nothing would make him happier than a winter elopement close to the slopes.
When she said they were looking for a small-town vibe and a fun place to hang out for a week and enjoy winter outdoor activities, I immediately suggested Telluride.
Self-proclaimed introverts and "don't like being the center of attention" people, they wanted to focus on pleasing only themselves on their wedding day as they said their vows with only their parents and siblings in attendance.
We tucked them into a secluded nook alongside the river in Telluride, with snowcapped mountains in the background.
But first, our photographer stopped by their lodging for some getting-ready photos.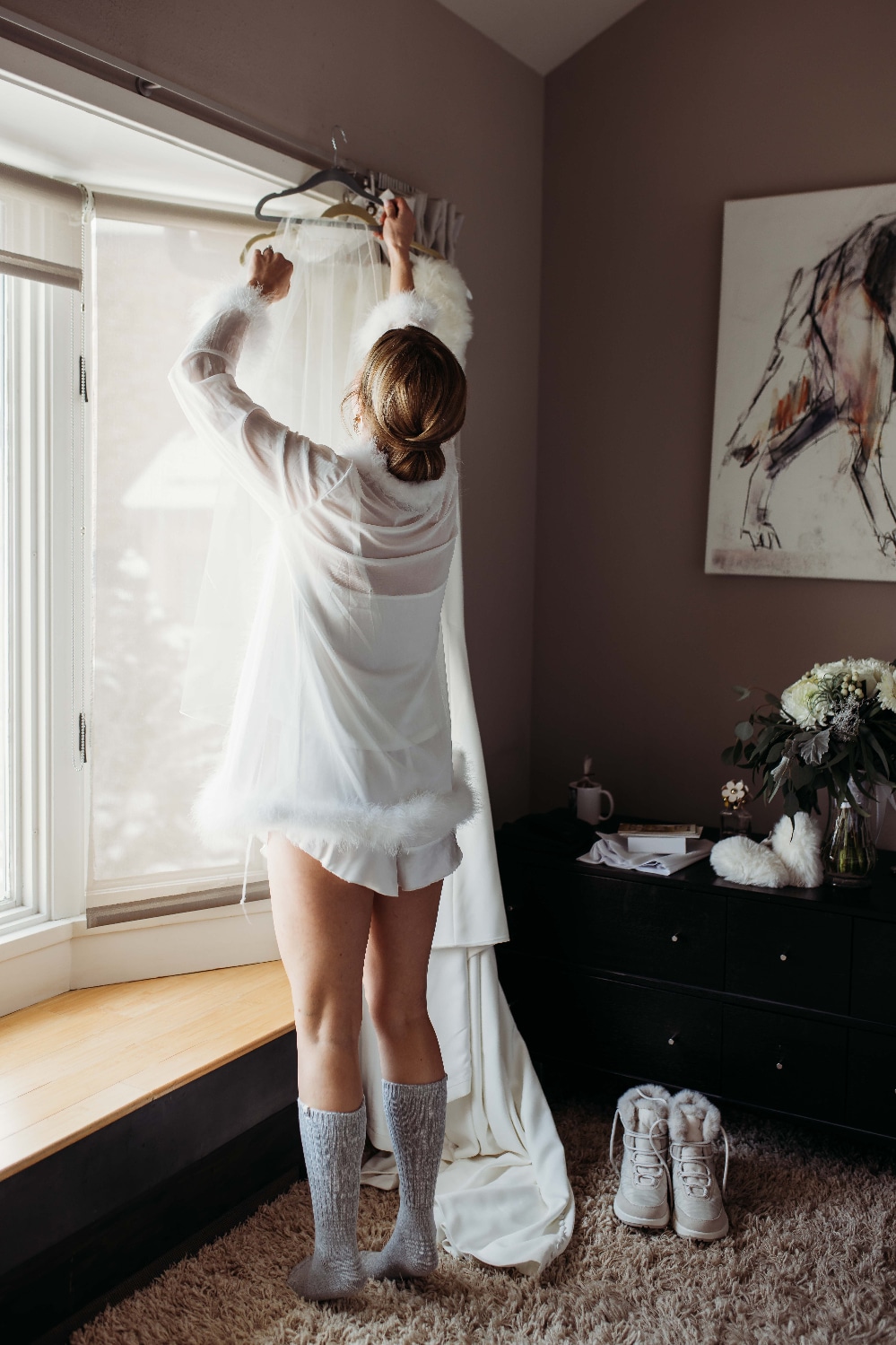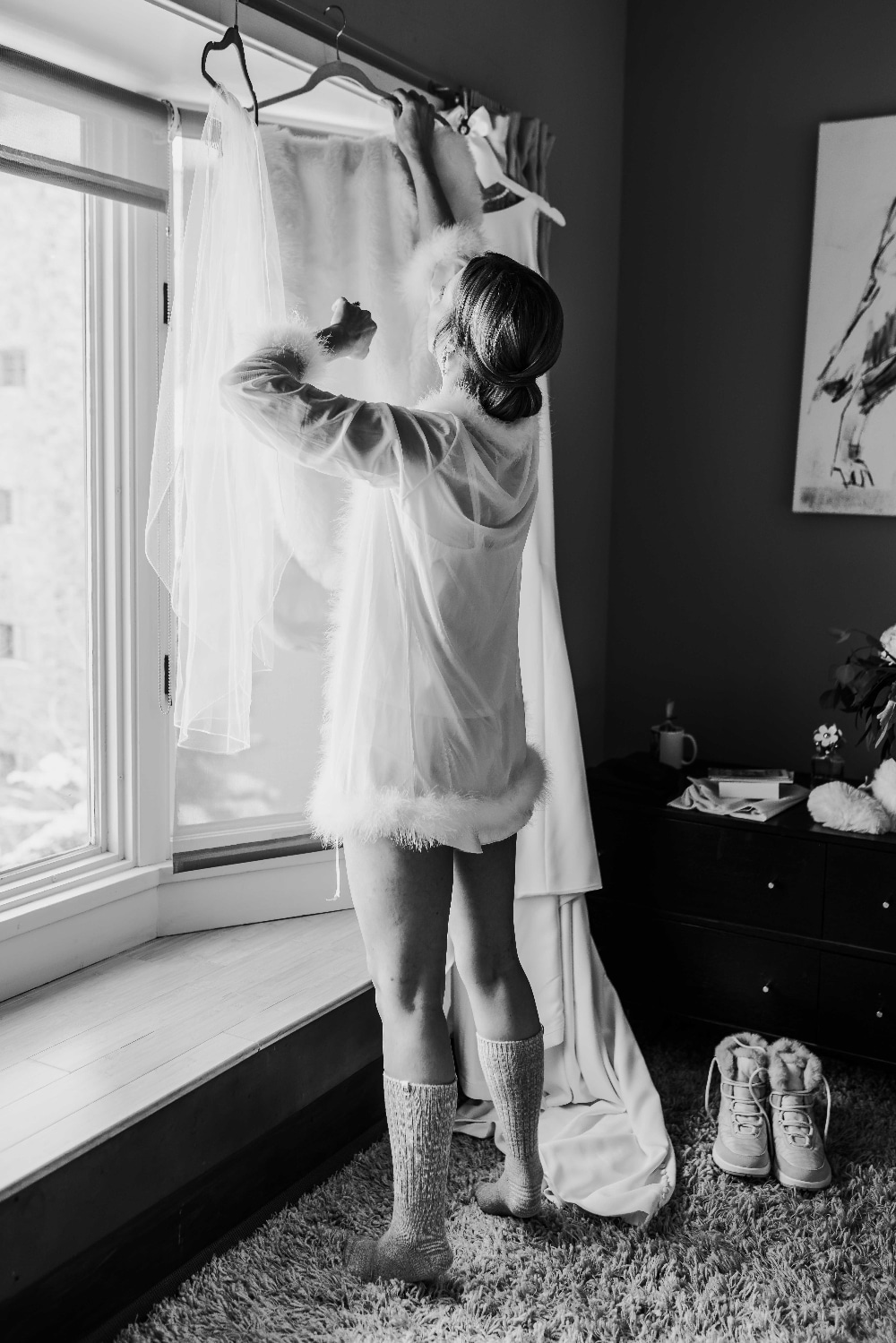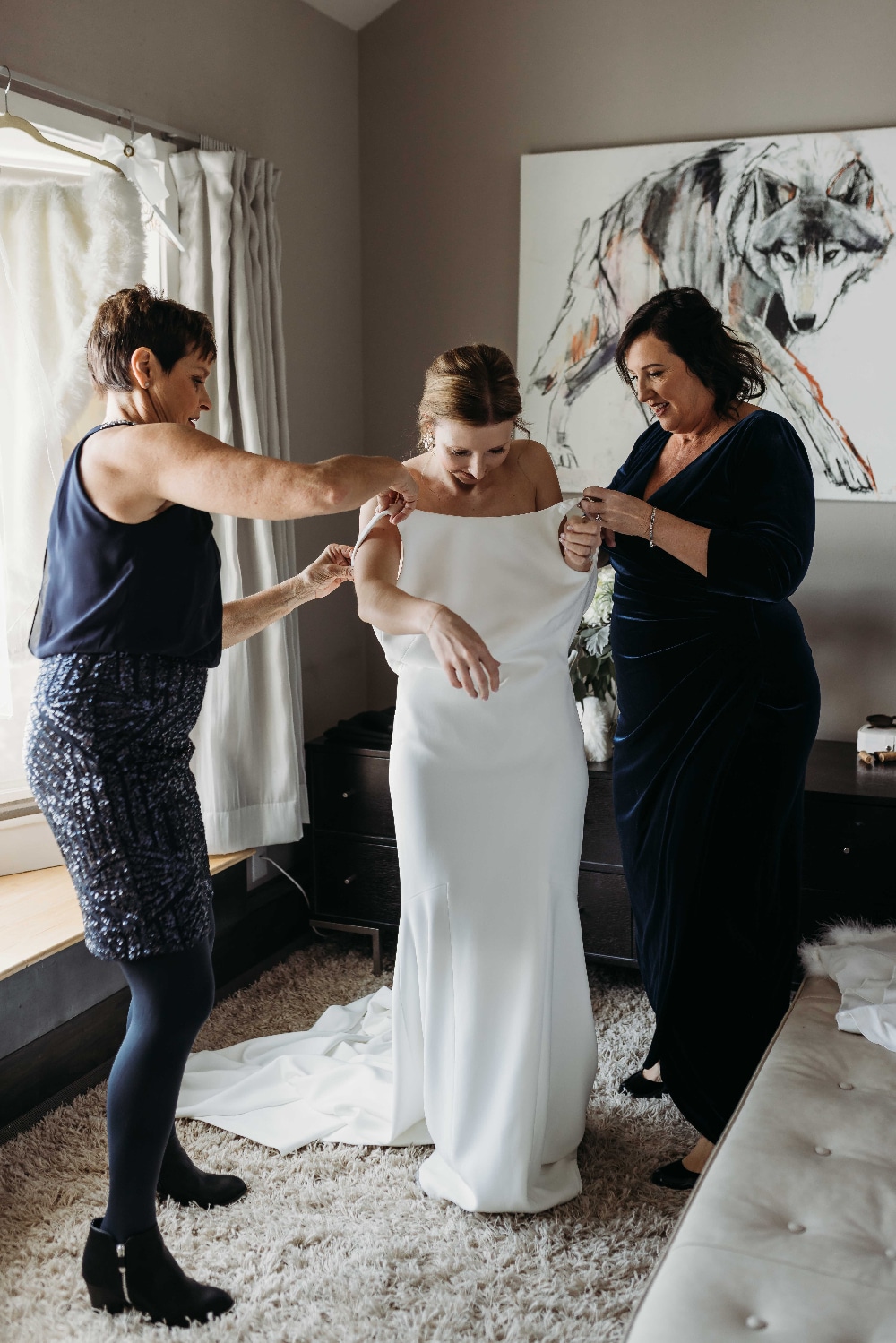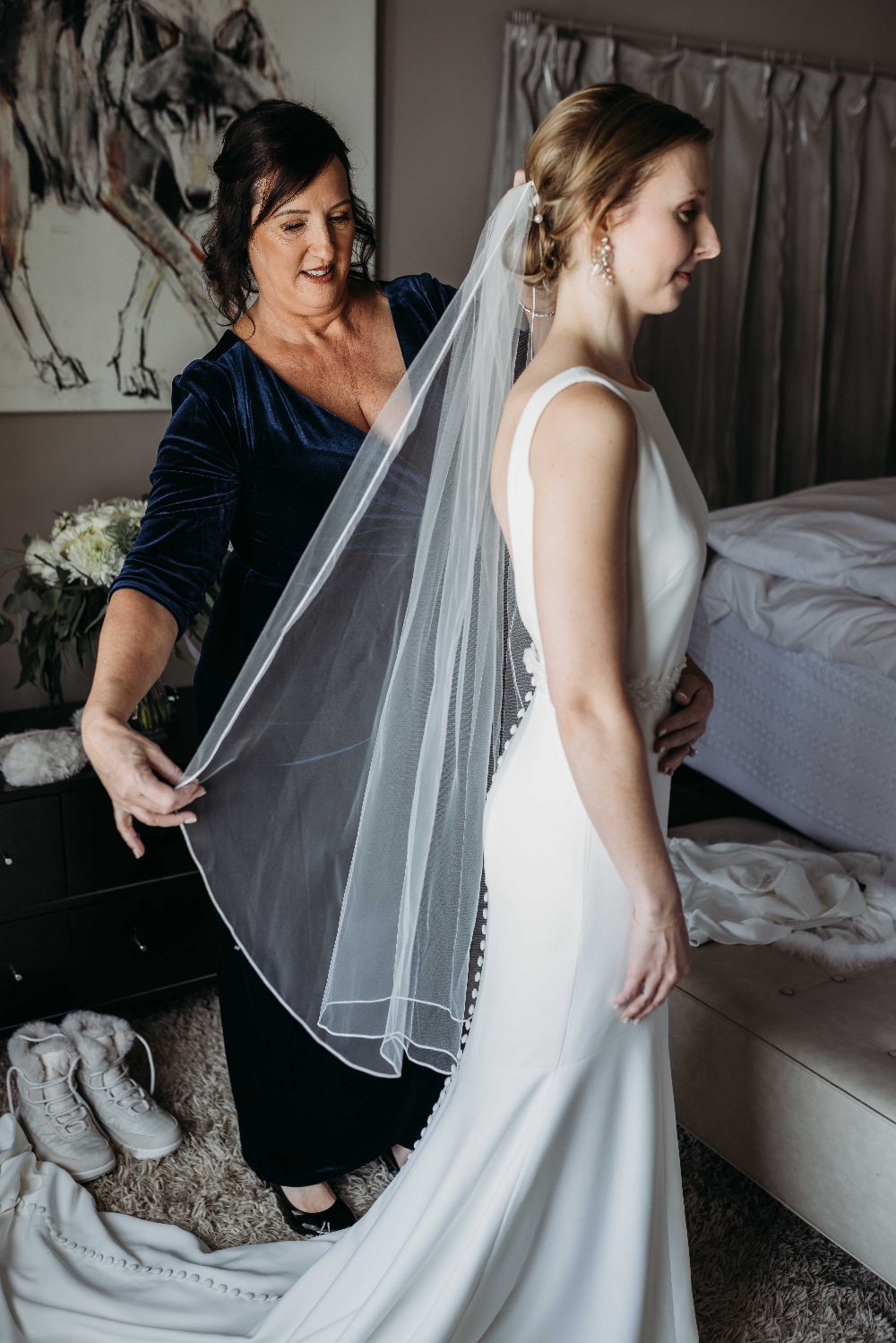 Meanwhile, down the hall
Ryan was getting himself all spiffed up for his big day.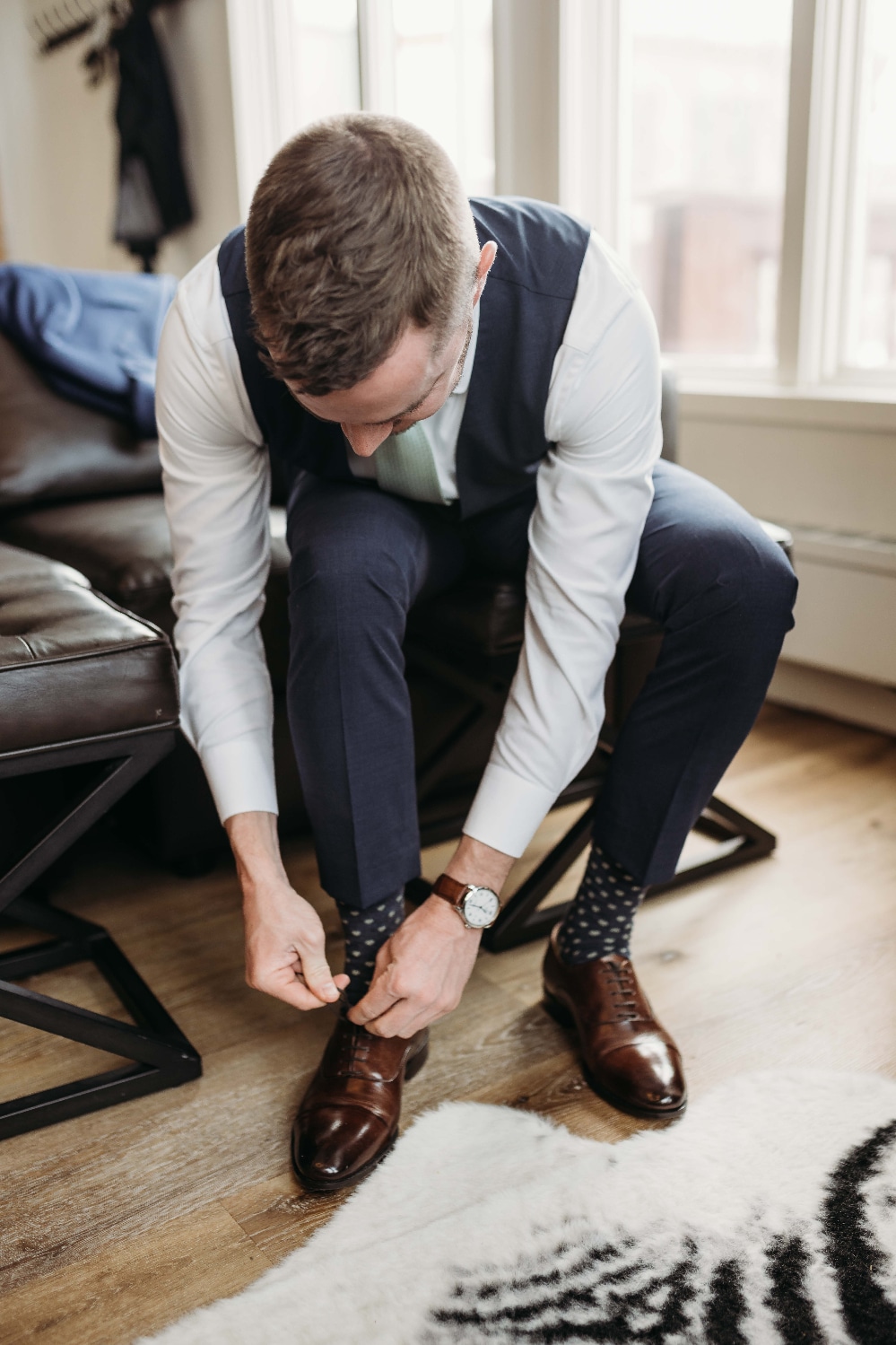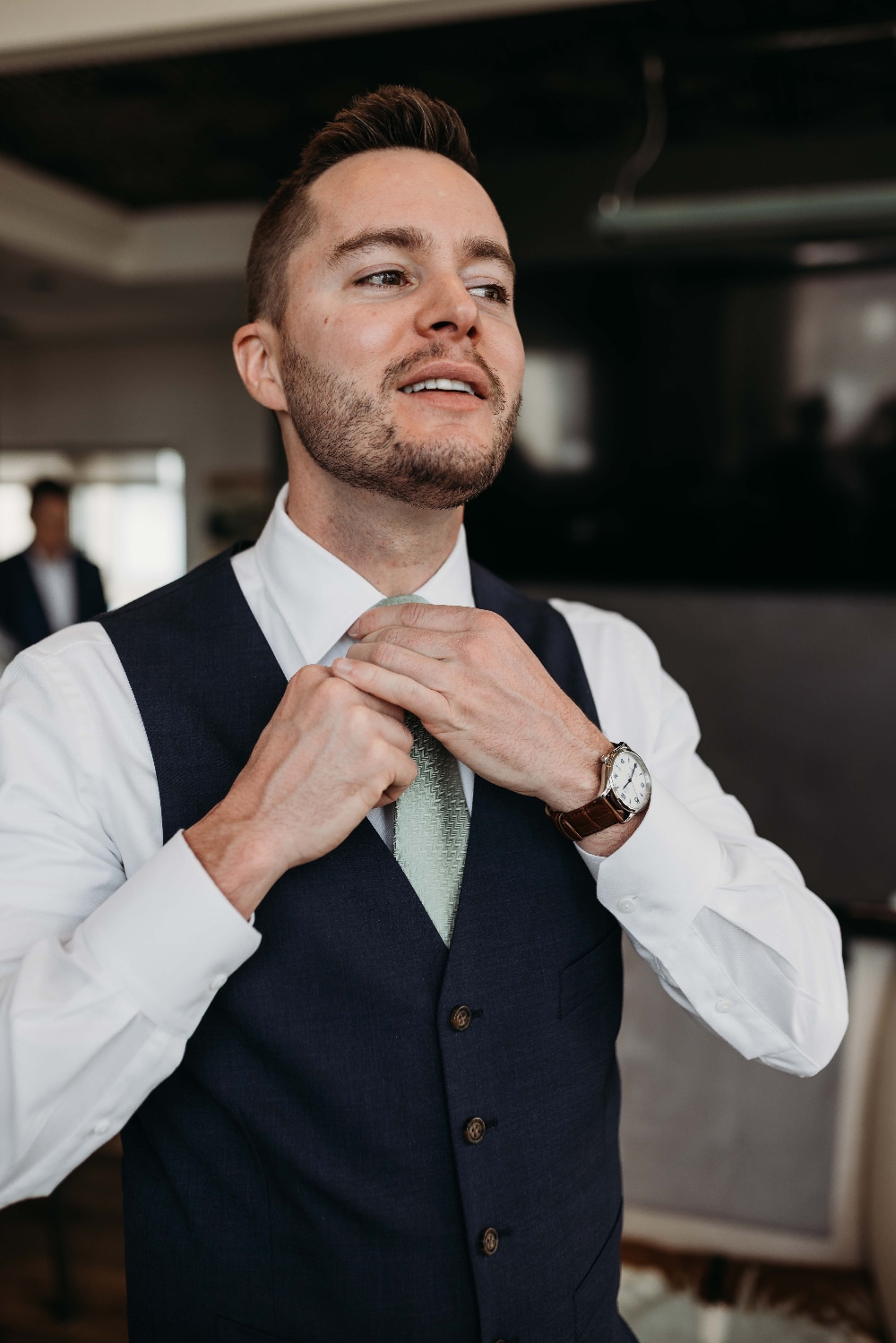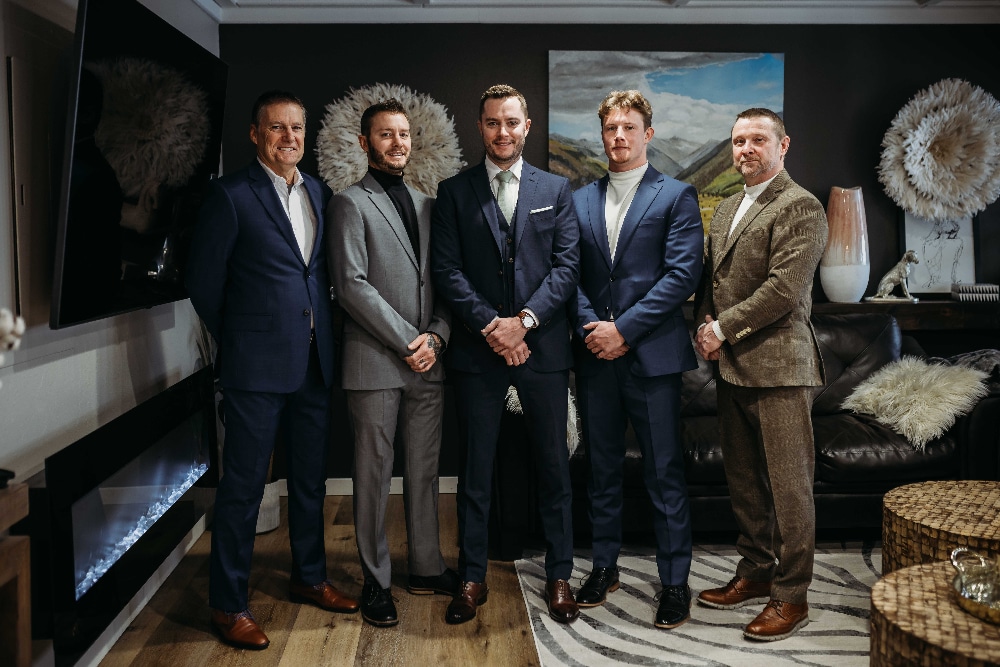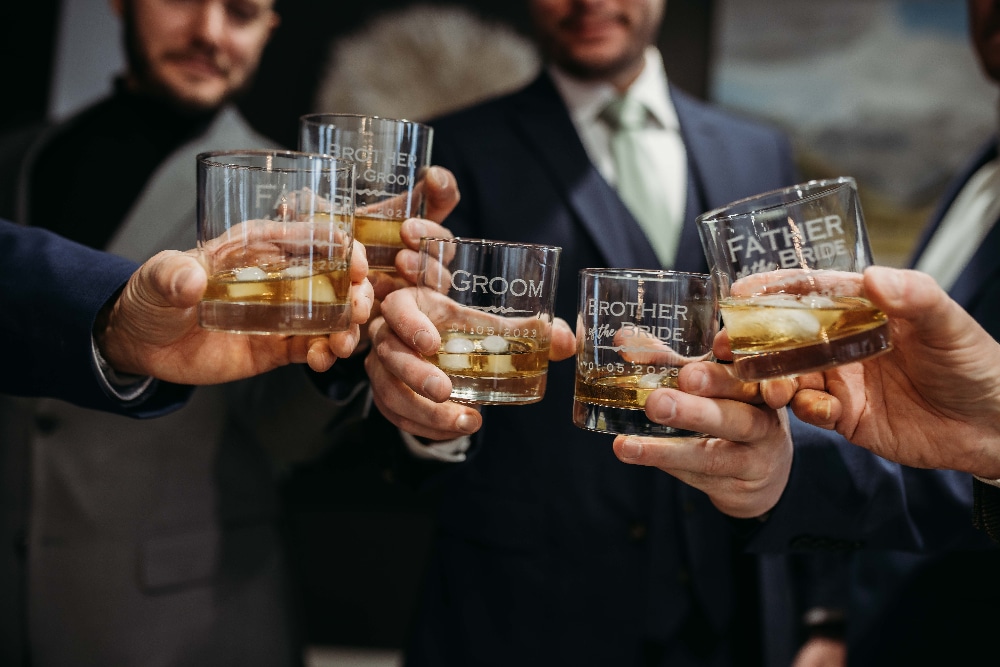 A quick toast in custom glasses and everyone was off to the ceremony site, where Ryan and Tara had their first look.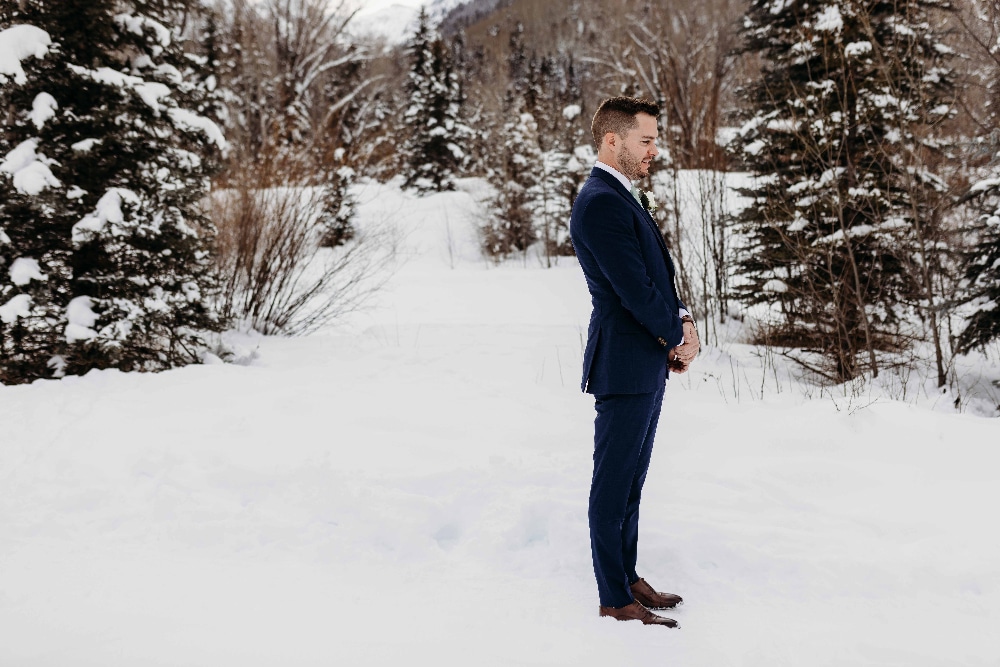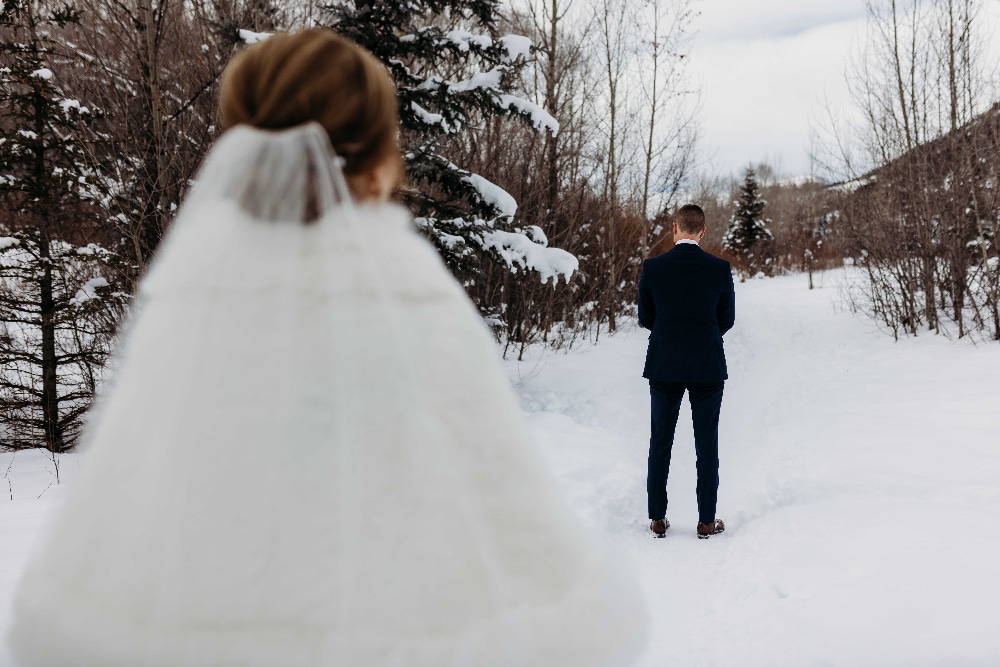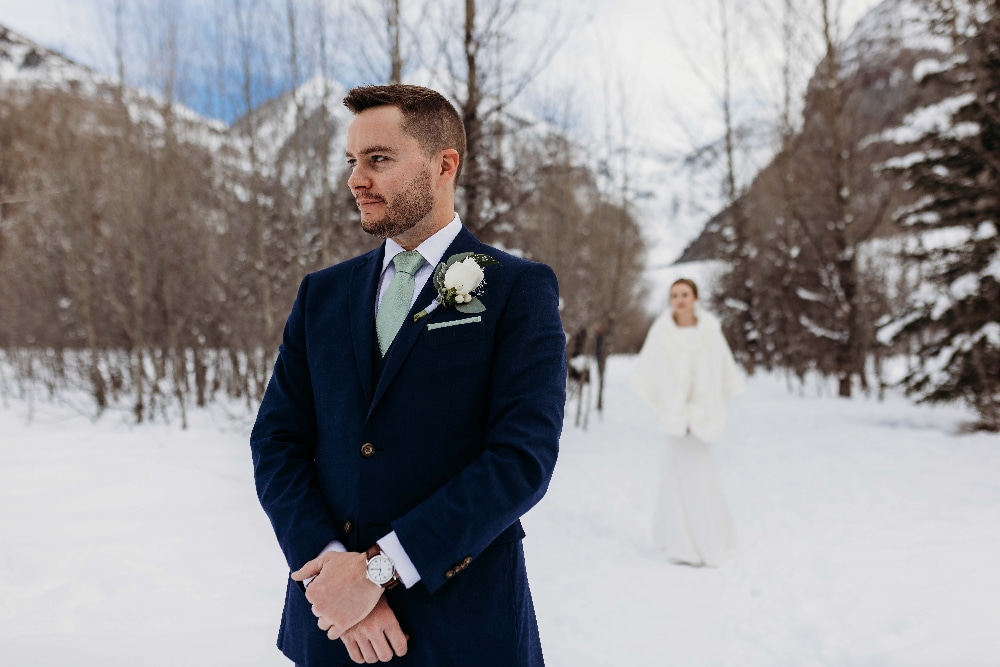 Wait for it….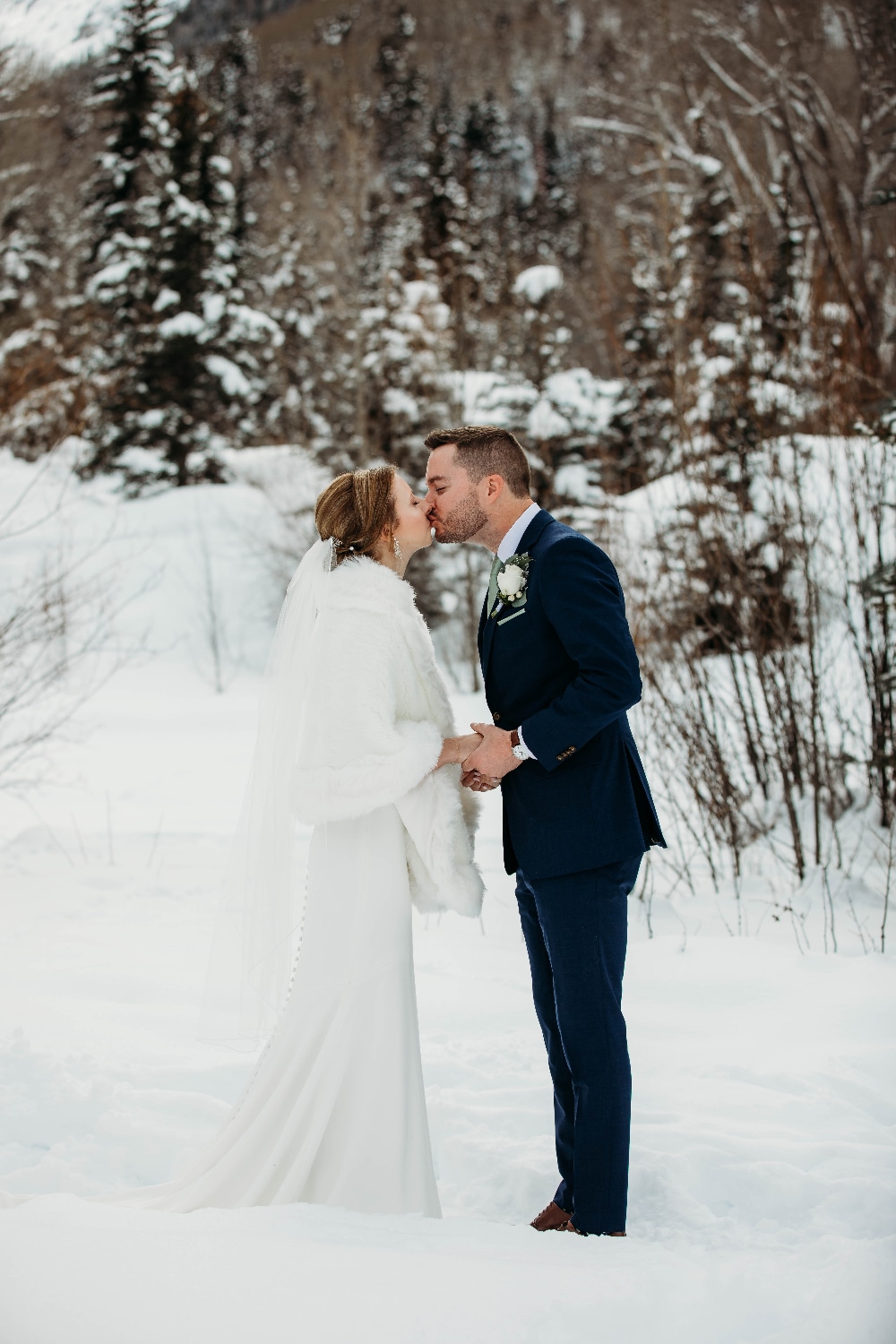 The ceremony
The ceremony was short and sweet, with vows exchanged before the grandeur of the San Juan Mountains.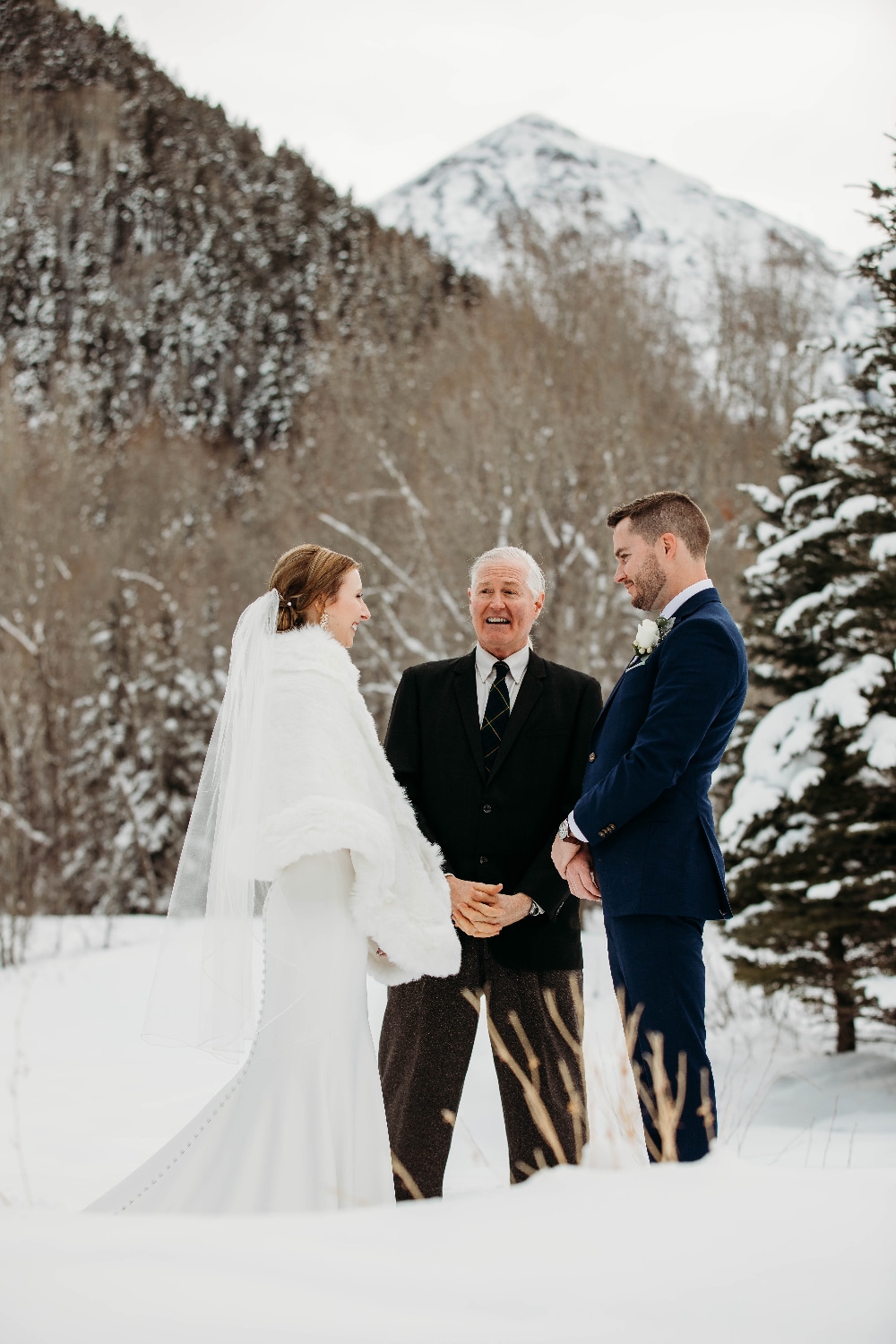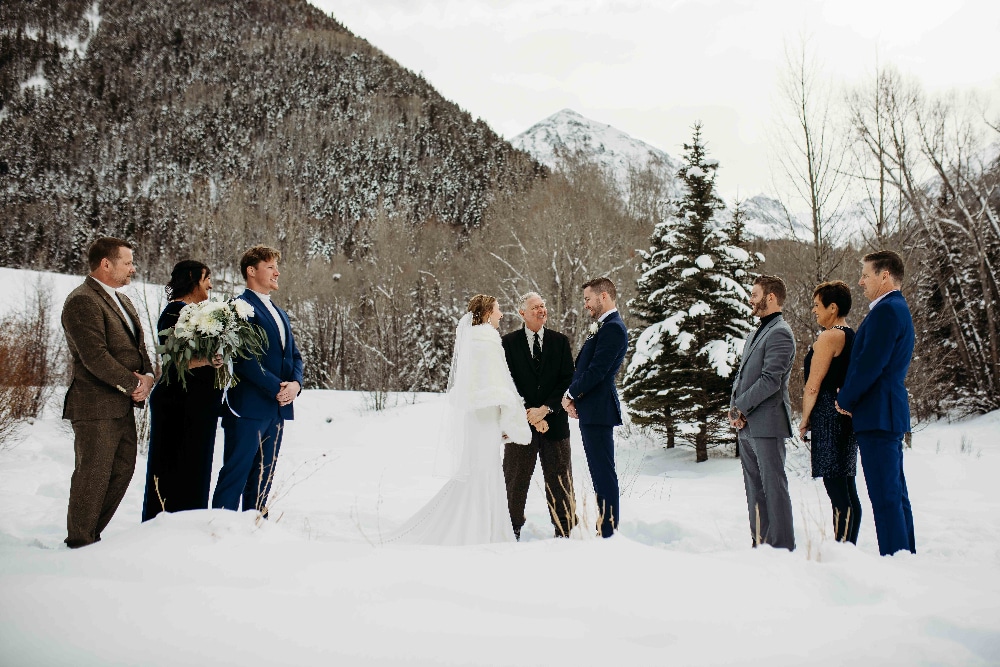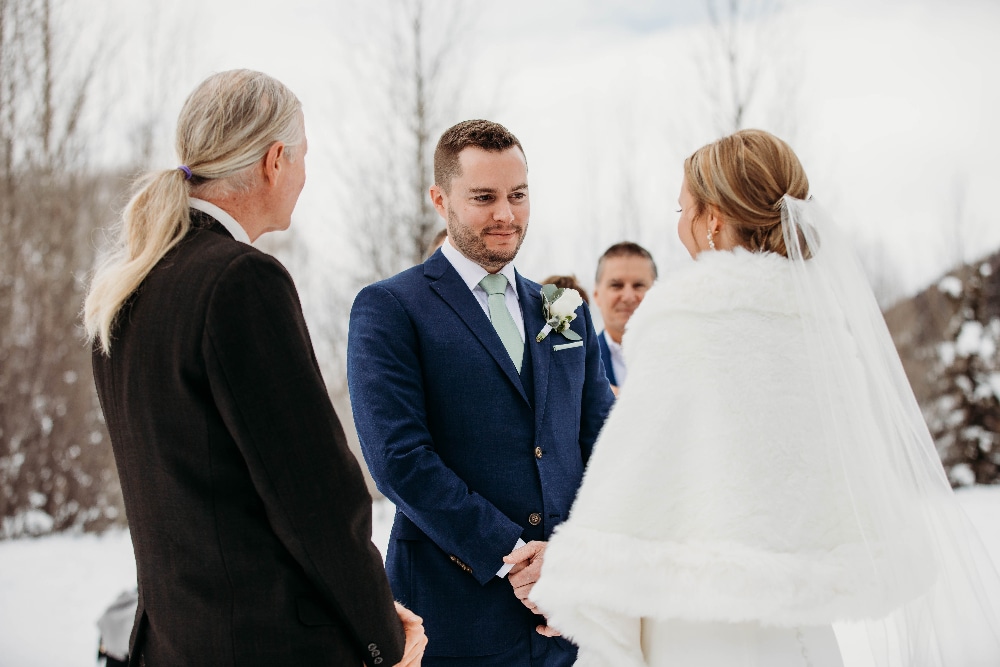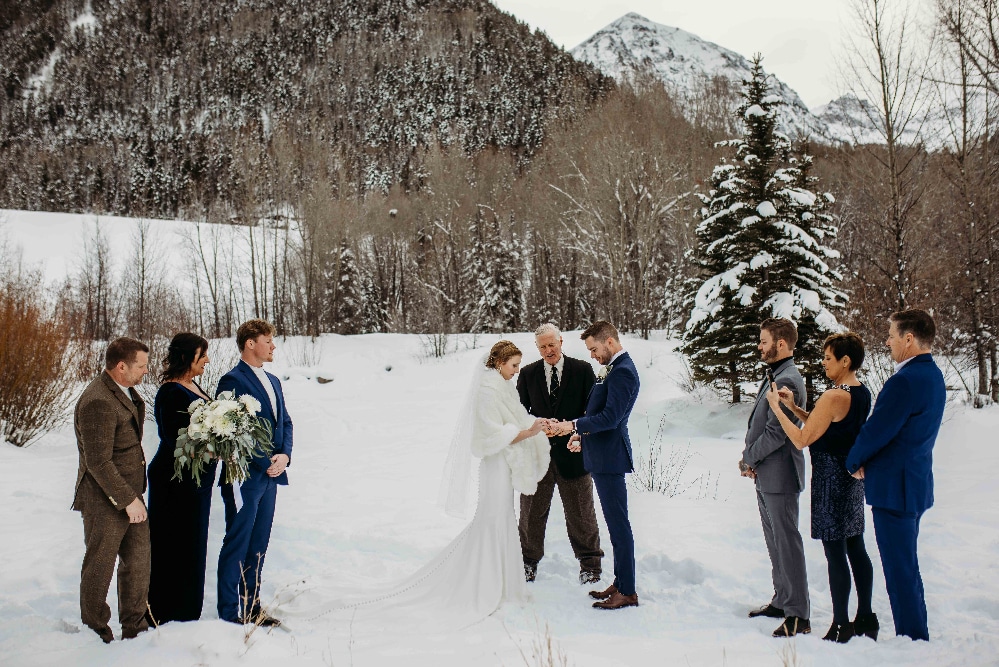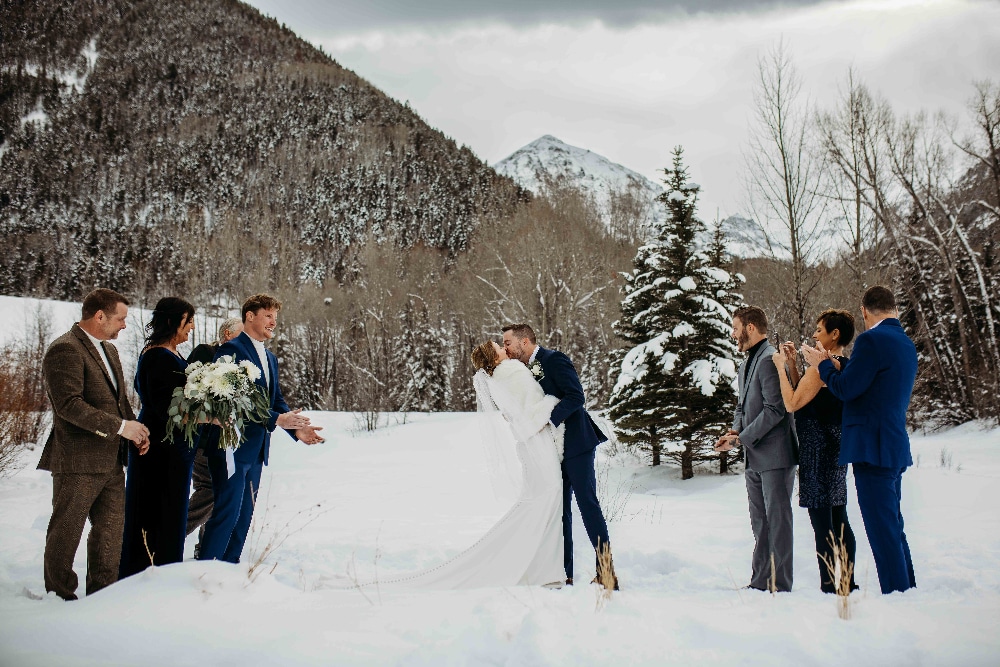 Now officially husband and wife, we took some time to cpature some family photos.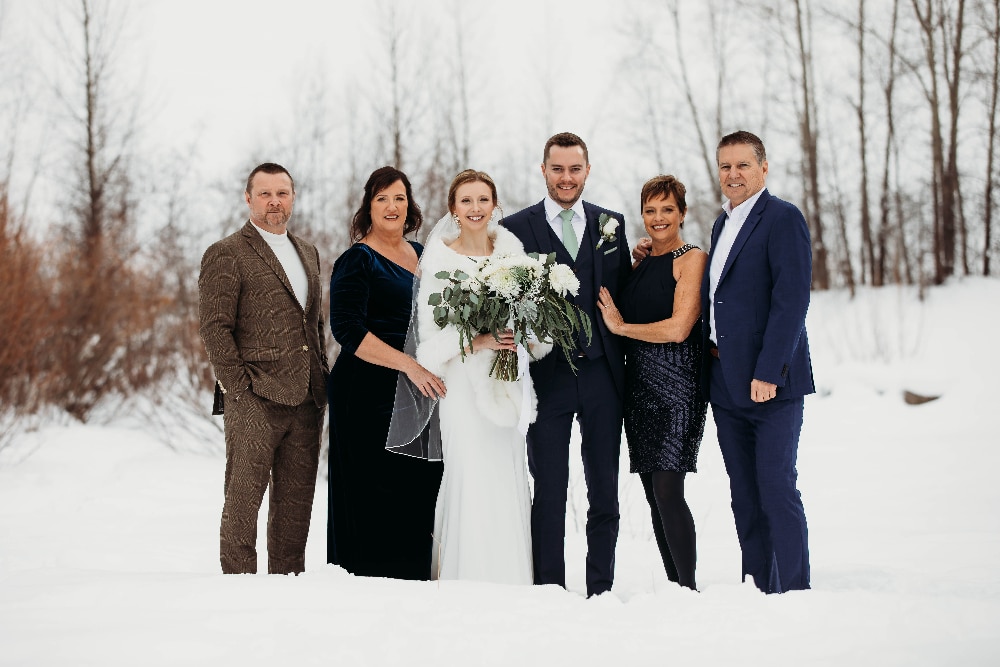 Telluride offers fabulous backdrops for elopement wedding photos. So, after family photos, we took off with Tara and Ryan to get some couple-only photos aound the town.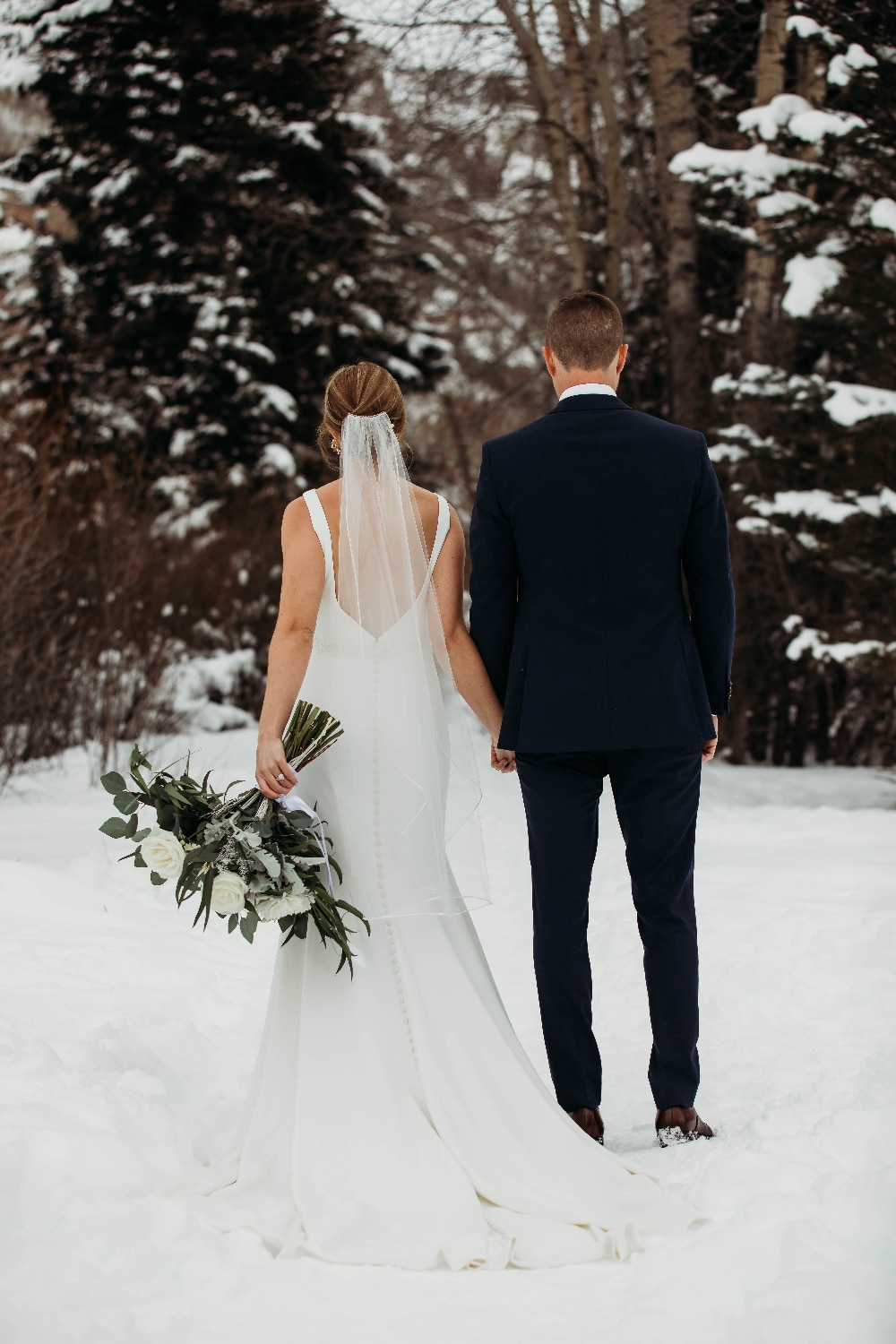 In their own words
Why did you choose an intimate wedding?
We believe a wedding should be about the husband and wife; therefore, we wanted to keep the ceremony intimate by celebrating only with immediate family.
What made you select the location you did?
Ryan absolutely loves Colorado! He loves snowboarding and the winter, so we decided Telluride would be a perfect location. The town is quaint, and the views are absolutely stunning.
What words best describe your wedding day?
Magical, fairytale, joyful
What was your favorite part of your wedding day?
There were so many favorite parts of our big day that it is hard to pick just one. But the best part was standing by the river, surrounded by breathtaking views, saying "I Do" in front of those closest to us.
Did you face any challenges in eloping?
Honestly, our elopement went better than we could have ever imagined. Blue Sky Elopement did a wonderful job with keeping the planning stress free.
What was the best thing about having an intimate wedding?
We could really focus on WHY we were there and not so much on having entertain guests.
Any advice for other couples planning to elope?
DO IT! It was the best thing!!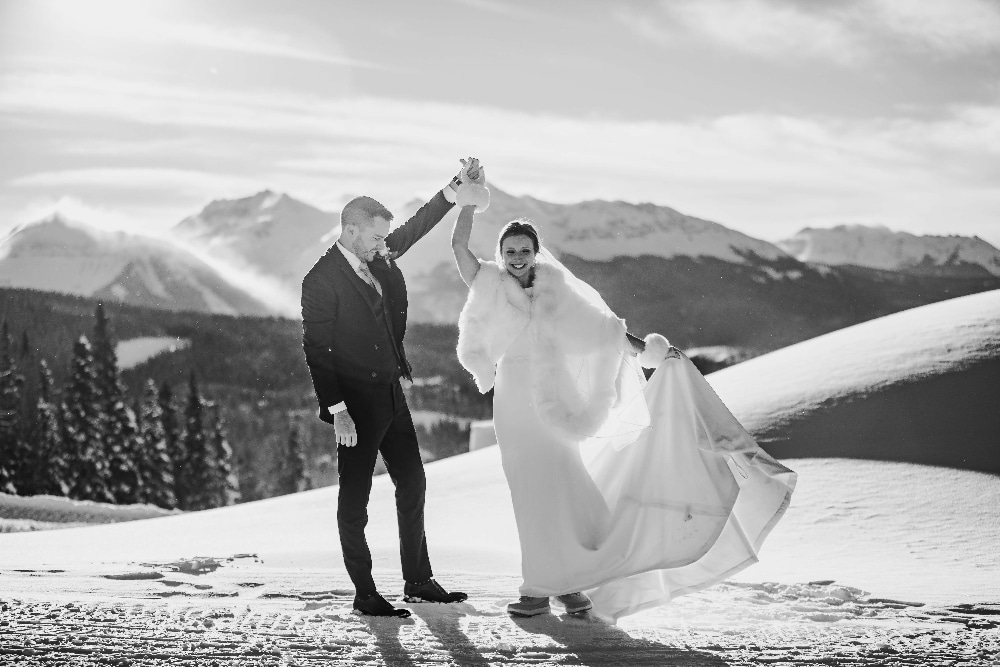 Words of praise for Blue Sky Elopements
Ryan and I were beyond happy with Blue Sky Elopement! From the owners to the coordinator, photographer, florist, hair and makeup artist, officiant, and everyone else, they exceeded all our expectations. We could not have asked for more. Highly recommend Blue Sky Elopment! Our wedding was stress free and more than I could have imagined!
Services included in Tara and Ryan's winter elopement in Colorado