A Colorado Mountaintop Elopement for Tony & Jill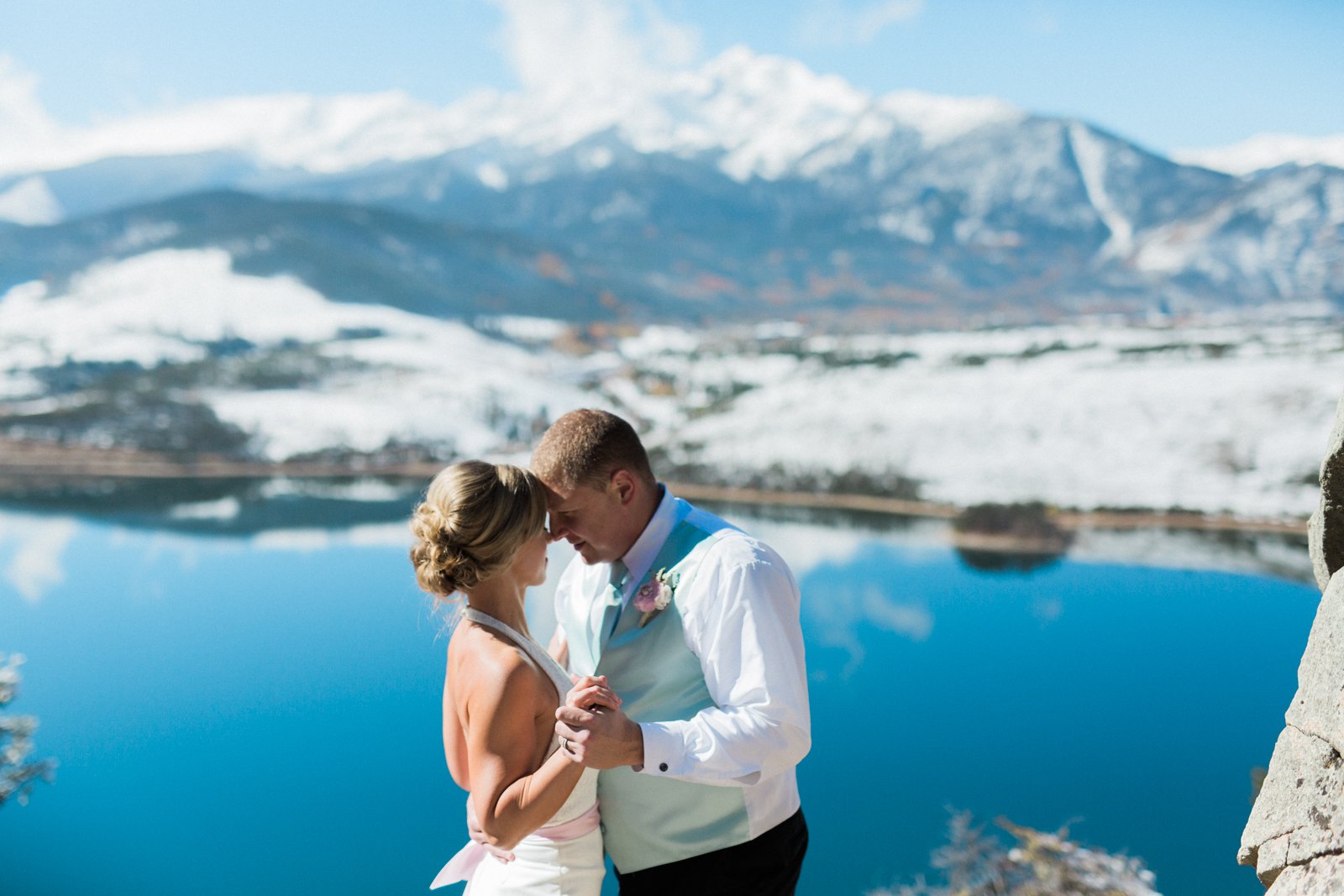 I knew working with Jill and Tony would be an amazing experience right from Tony's initial inquiry. Under the box that said "how many guests are you planning on having?" Tony wrote, "no guests–just us."
(Hint: most couples just put either 0 or none in this field.)
So I knew from the get go that this man was looking for a private, intimate just-the two-of them wedding day experience to celebrate their love.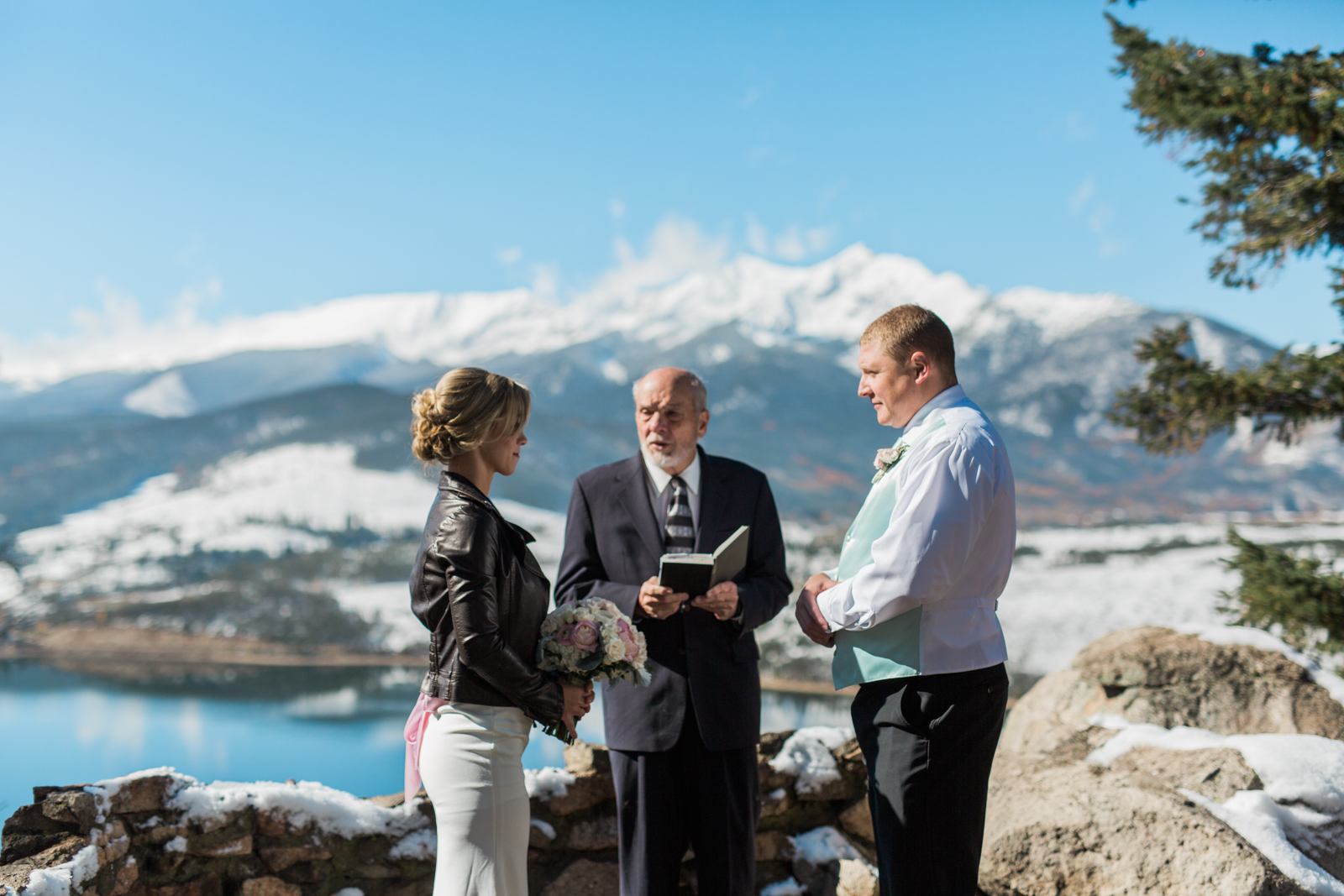 They'd initially planned on something in the Colorado Springs area–which is lovely, but we only talked for two minutes before we acknowledged that this was not the best area for them. With a joint love of the Rocky Mountains (her) and the Denver Broncos (him), these two required the quintessential Colorado mountaintop elopement experience!
Enter Breckenridge.
In October.
With snow-capped mountains and a dusting on the ground beneath their feet.
Oh yeah!
So, with an uninvited chipmunk as their guest, Tony and Jill tied the knot atop a Breckenridge mountain with views of Lake Dillon and the Ten Mile Range.
Colorado Springs never stood a chance!
Their flowers were designed with white and blush roses and peonies by our favorite Breckenridge florist (well, not just my favorite–it's the only one I'll use in the area because they so perfectly match my standards and commitment to excellence).
I asked Tony to explain why an intimate wedding was so important for them:
"Getting married is a milestone, something that you remember for the rest of your life. So we wanted to avoid all of the stress associated with a big wedding. That's where Blue Sky came in. They gave us the timeless outdoor wedding that we dreamed of without the worry of coordinating vendors, getting permits or guessing the best places to stay."
What words best describe your wedding day?
"Stress Free & Beautiful."
What was your favorite part of your wedding day?
"Honestly, the whole day was great. The hair and makeup stylist made Jill look like a movie star. We made an instant connection with Bob, our officiant. And our photographer–who is truly an amazing talent–made the photo shoot really fun and natural for two people who usually shy away from cameras."
Any advice for other couples planning to elope?
"You can't go wrong with Blue Sky. Also, if you're eloping in the mountains definitely stay hydrated and give yourself some time to acclimate to the altitude. Maureen suggested that we do this, and I'm so happy that we did."
Tony also shared the following with me after the wedding: 
"After we got married, I asked Jill if she wanted to go somewhere extra special to eat. She requested a local pub and grub instead. Did I mention that she's awesome?"
Yes, Tony…you did. But that's okay–I thought you two were pretty awesome too!
Wishing you years and years of love and happiness together.