A Sunset Mountain Elopement for Sandra & Carla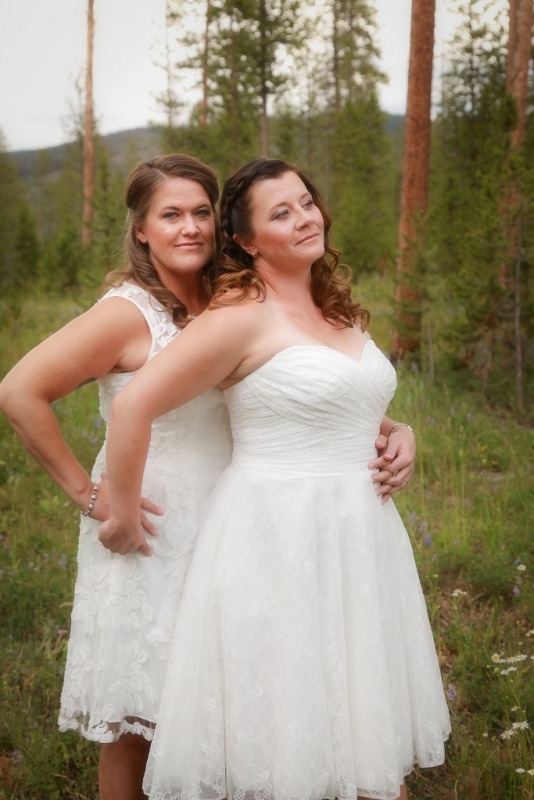 Sandra and Carla wanted an elegant, private, sunset elopement wedding with a mountain backdrop. Sandra contacted me and and asked if I could make that dream possible.
You betcha! We arranged for flowers, hair and makeup, officiating and photography services and lined up a Town Car to take them to the ceremony in style.
They choose Grand Lake as the place to say I do and booked one of the charming cabins at nearby Devil's Thumb Ranch.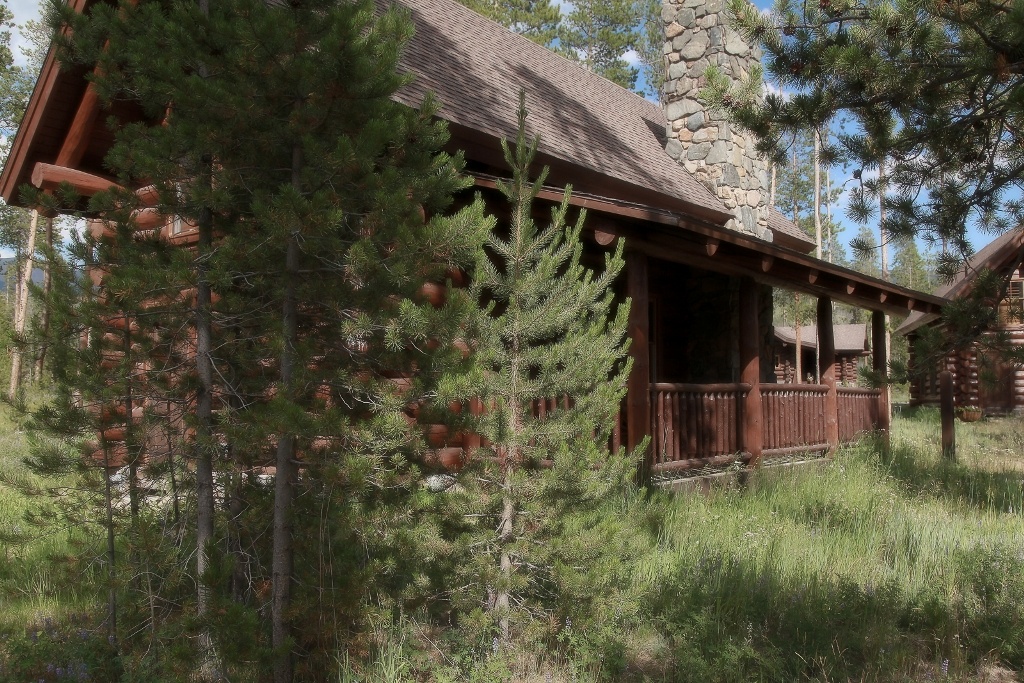 Our photographer met them at Devil's Thumb for some pre-ceremony portraits.
After the photo shoot at Devil's Thumb, the ladies–both attired in absolutely smashing knee-length white dresses–grabbed their coordinating purple bouquets and we headed off to the lakeside park in Grand Lake as the sun was beginning to go lower in the sky.
Reverend Laura was waiting for them and after yet a few more photos (these two were a natural in front of the camera), the sunset ceremony began.
After signing the marriage certificate, we popped the Champagne and drank a toast to Carla and Sandra's happiness together.
A few more pics and the newlyweds were whisked away to a romantic dinner to celebrate their marriage.
Congratulations, Sandra and Kendra! We loved working with you!