Jackie and Camaron's San Francisco Elopement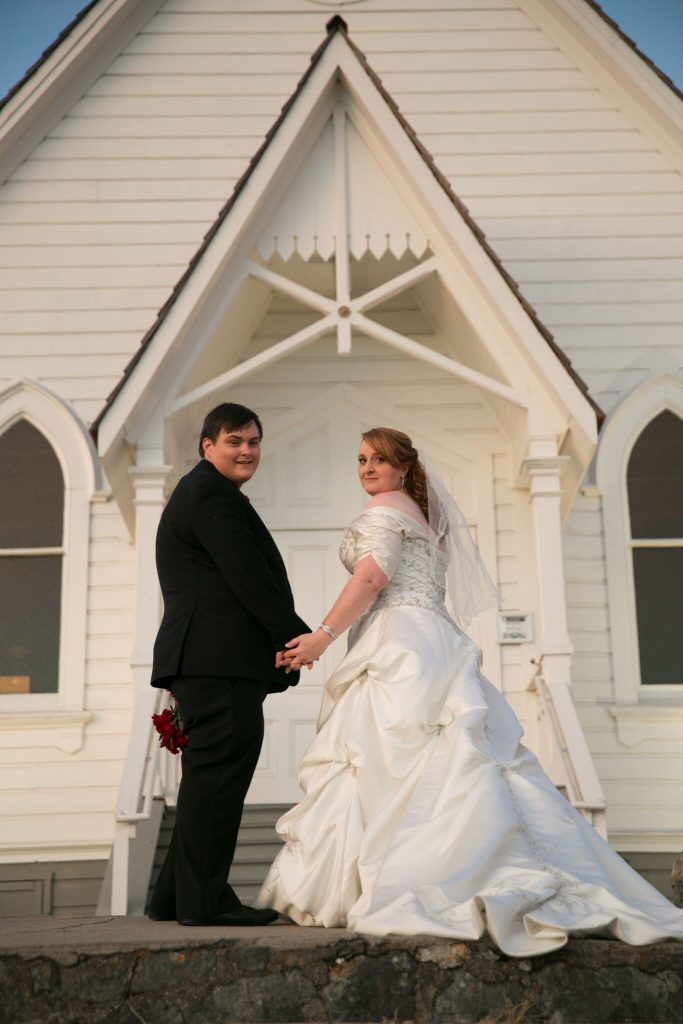 Jackie and Camaron had originally planned on a wedding in North Carolina, but the process became overwhelming as their plans grew. After considering a Las Vegas elopement, Jackie and Camaron contacted me to help them plan a ceremony in a beautiful church north of San Francisco.
Jackie was all about "sunset red" carnations so we designed her bouquet accordingly.
The beautiful hillside chapel was an incredible site for a wedding. Camaron and Jackie chose early evening for their ceremony, and the setting sun created a lovely pink and orange hued sky as they came out of the church, newly married.
Jackie and Camaron's day was intimate and stress-free: just them, an officiant, a unity candle, a chapel, and a beautiful California sunset.