An Intimate Colorado Wedding Chapel Elopement for David and Pamela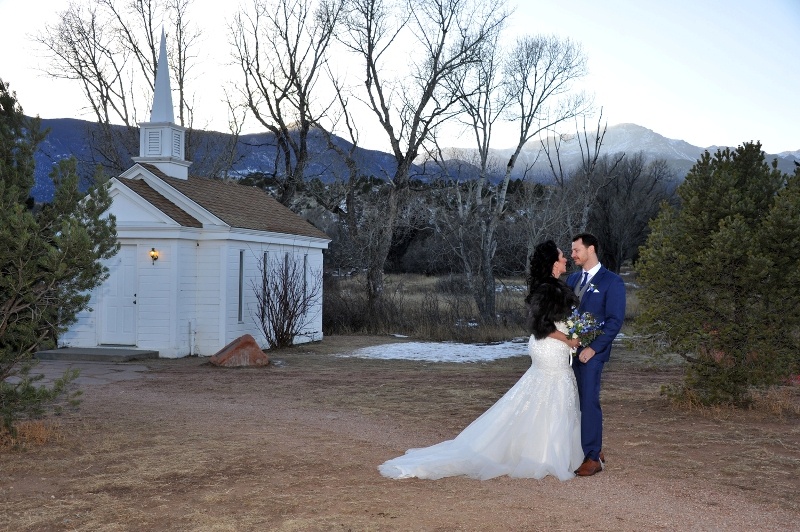 David and Pamela came to us from Georgia and given that they were looking at a late December wedding, were seeking something indoors for their cermony.
Although we specialize in intimate outdoor weddings, we still have a number of resources for the couple that prefers an indoor ceremony. My absolute favorite intimate Colorado wedding chapel is the one in Colorado Springs called the American Mothers Chapel.
The chapel has just three rows of pews and can accommodate up to 12 guests. And the grounds surrounding it offer stunning mountain backdrops for after-ceremony photos.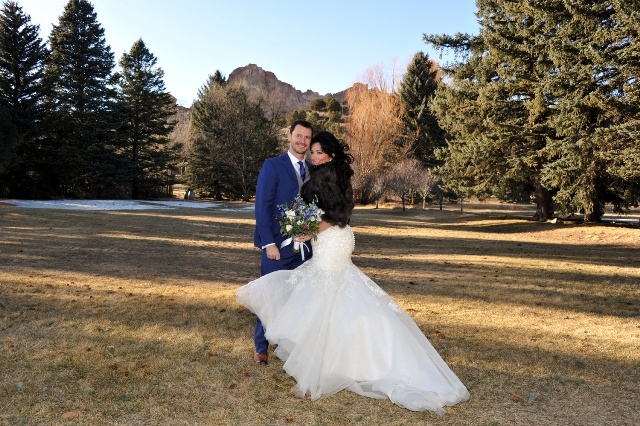 David and Pamela stayed at the luxurious Garden of the Gods Club. Our photographer  met them there for a few pre-ceremony photos.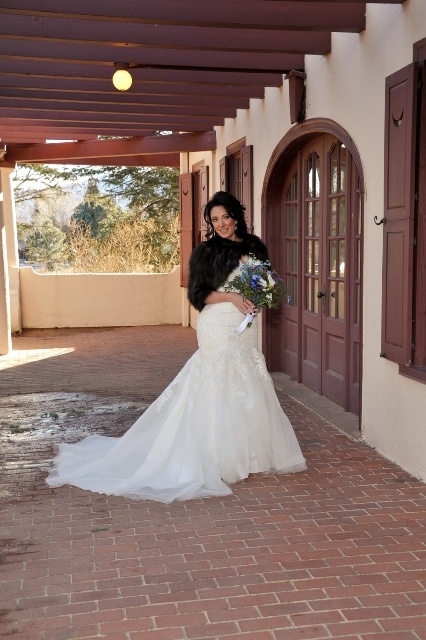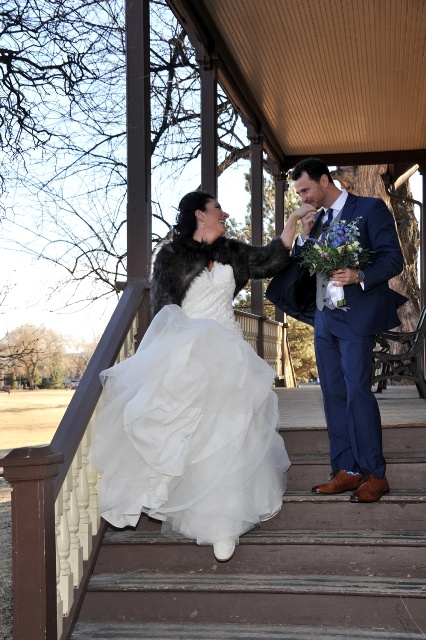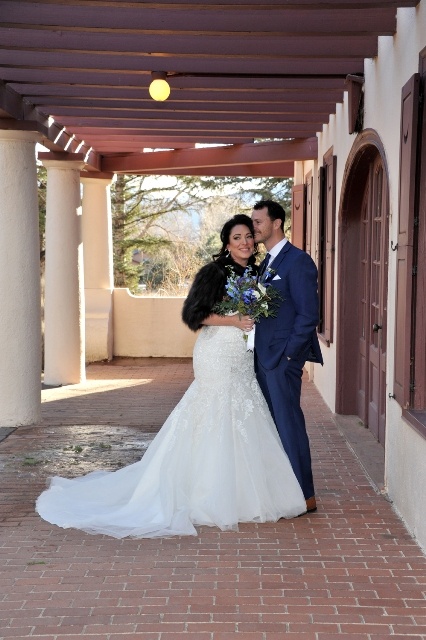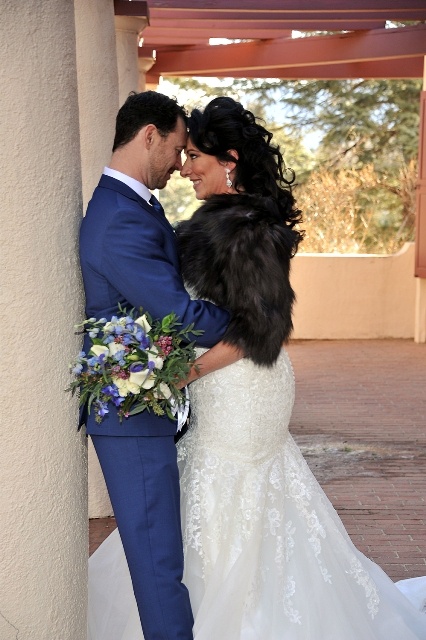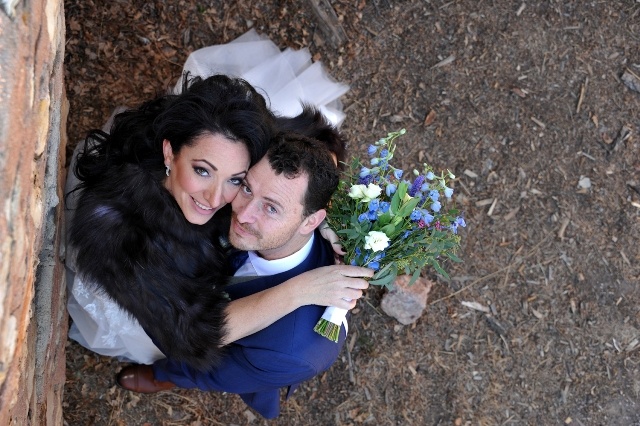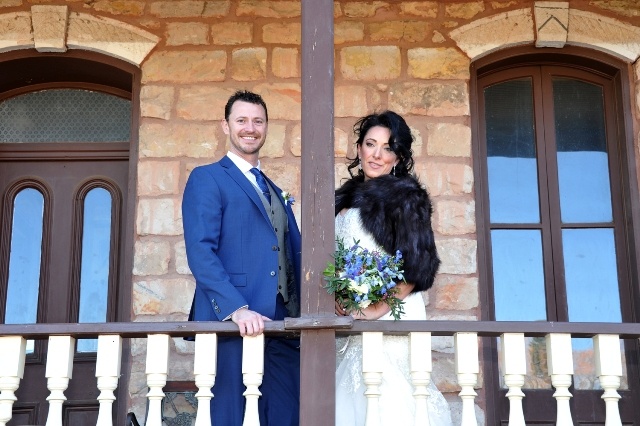 Their flowers were a mixture of calla lilies, lisianthus, scabiosa, ranunculus, and larkspur, rosemary and eucalyptus.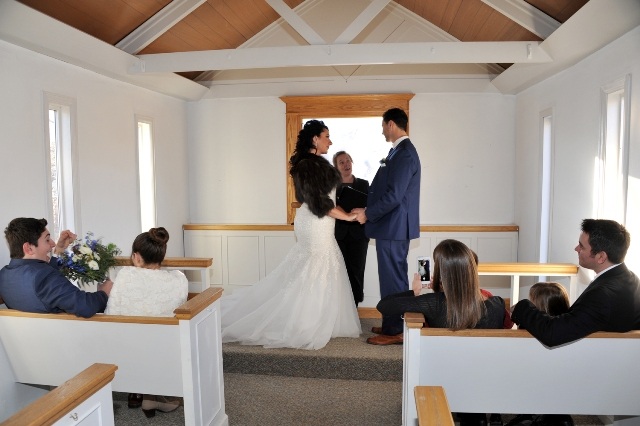 Then it was off to the chapel for their intimate wedding ceremony.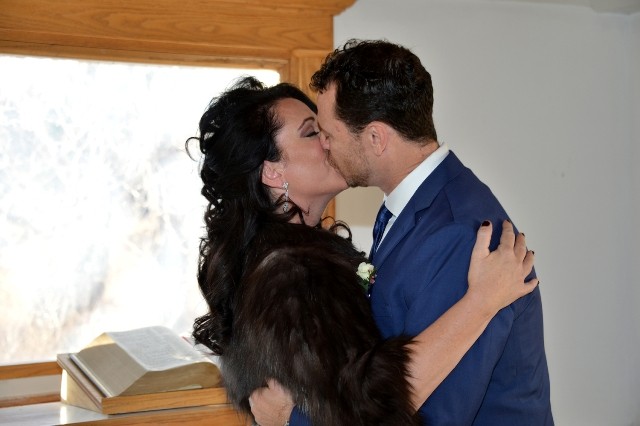 Why did you choose an intimate wedding?
"We wanted an experience that allowed us to enjoy the small moments together, as well as the larger event. This sort of wedding allowed us to do both."
What made you choose the venue that you did?
"There is a fairy tale quality to the chapel and the Garden of the Gods that is difficult, if not impossible, to reproduce."
What words best describe your wedding day?
"Our wedding day was intimate and organized, yet spontaneous. There was never a moment when we did not feel completely cared for and catered to."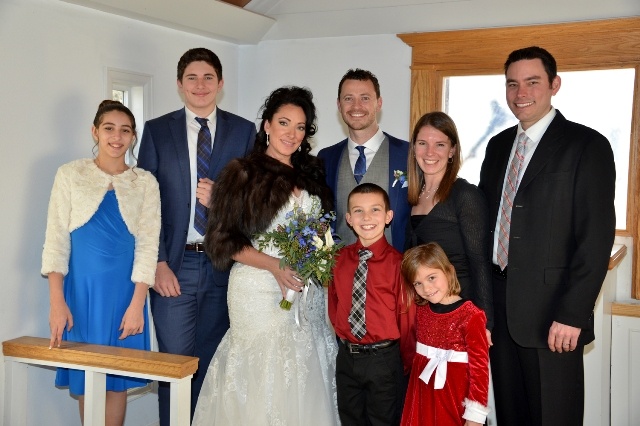 What was your favorite part of your wedding day?
"The moment we saw each other in the chapel was by far the most significant. There were tears, giggles, and a ton of smiles."
What was the best thing about having an intimate wedding??
"The memories that are shared only by the two of us."
Words of praise for Blue Sky Elopements
"We couldn't be more pleased. For a union that was 20+ years in the making, We cannot imagine it being done any differently, and by anyone other than Blue Sky Elopements."