A Telluride Mountain Elopement for Mary and Jesse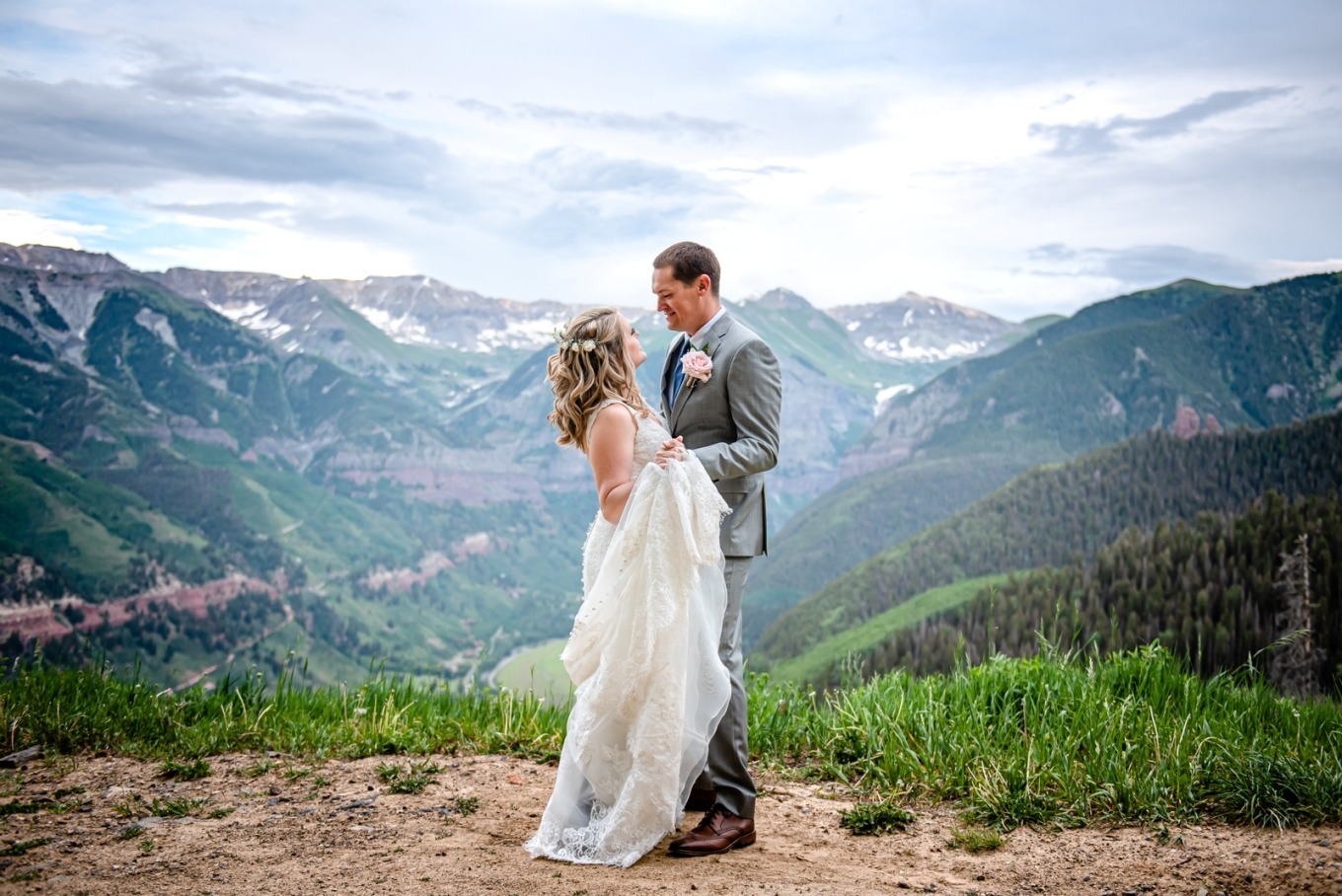 Their Telluride Elopement
When Mary met Jesse, they both knew it was love at first sight. And when you know, there really is no reason to put off starting your married life together.
So, a scant nine months later, Jesse and Mary were wed in a Telluride mountain elopement that was right out of a fairy tale.
The day was uncharacteristically overcast for Colorado in July, and this was a plus! A bit of cloud cover makes for perfect lighting for wedding photos. With our heavier than usual snowfall from the previous winter, there was still snow on the San Juan mountains as they said their "I do's,"
The train of Mary's dress spread over the grass, coupled with the pearlescent hue of the sky and the snow-capped peaks made a dramatic combination.
Having been married before, the two knew that this time around, the wedding was going to be focused on them and the commitment they were making. No need for guests, wedding party or a reception. The day was all about them and they didn't have to share it with anyone.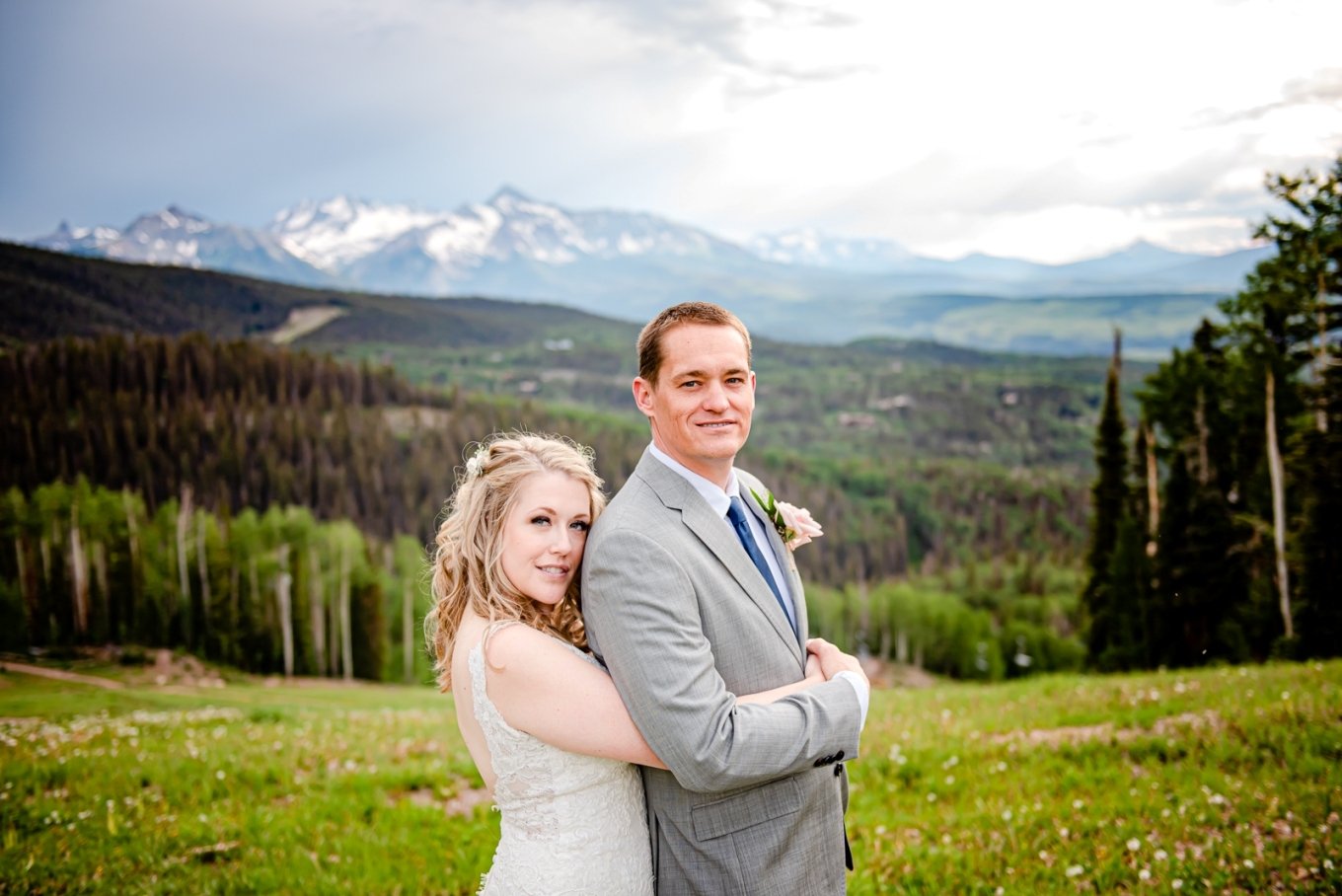 The day was filled with enjoyable activities even before the ceremony. The two spent the morning fly fishing and Jesse took a hike while Mary had her hair and makeup done.
Try doing that if you're having a traditional (big!) wedding!
The site of the mountaintop elopement in Telluride was at the top of San Sophia Ridge, where we know of an out of the way spot to tuck into away from tourists and onlookers. The site provides breathtaking mountain views as well as an overlook of the town of Telluride.
In their own words:
What made you select the location you did? We love the mountains and Telluride seemed like the perfect place!
What words best describe your wedding day? Magical. Perfect.
What was your favorite part of your wedding day? I think my favorite part was being able to spend the day together. It was exactly what we wanted.
What was the best thing about having an intimate wedding? The best thing was being able to be in the moment with the love of your life and not have to have any obligations that a larger wedding would bring. I would recommend eloping to everyone! It truly was a great experience.
Any advice for other couples planning to elope? Do it! You won't regret it!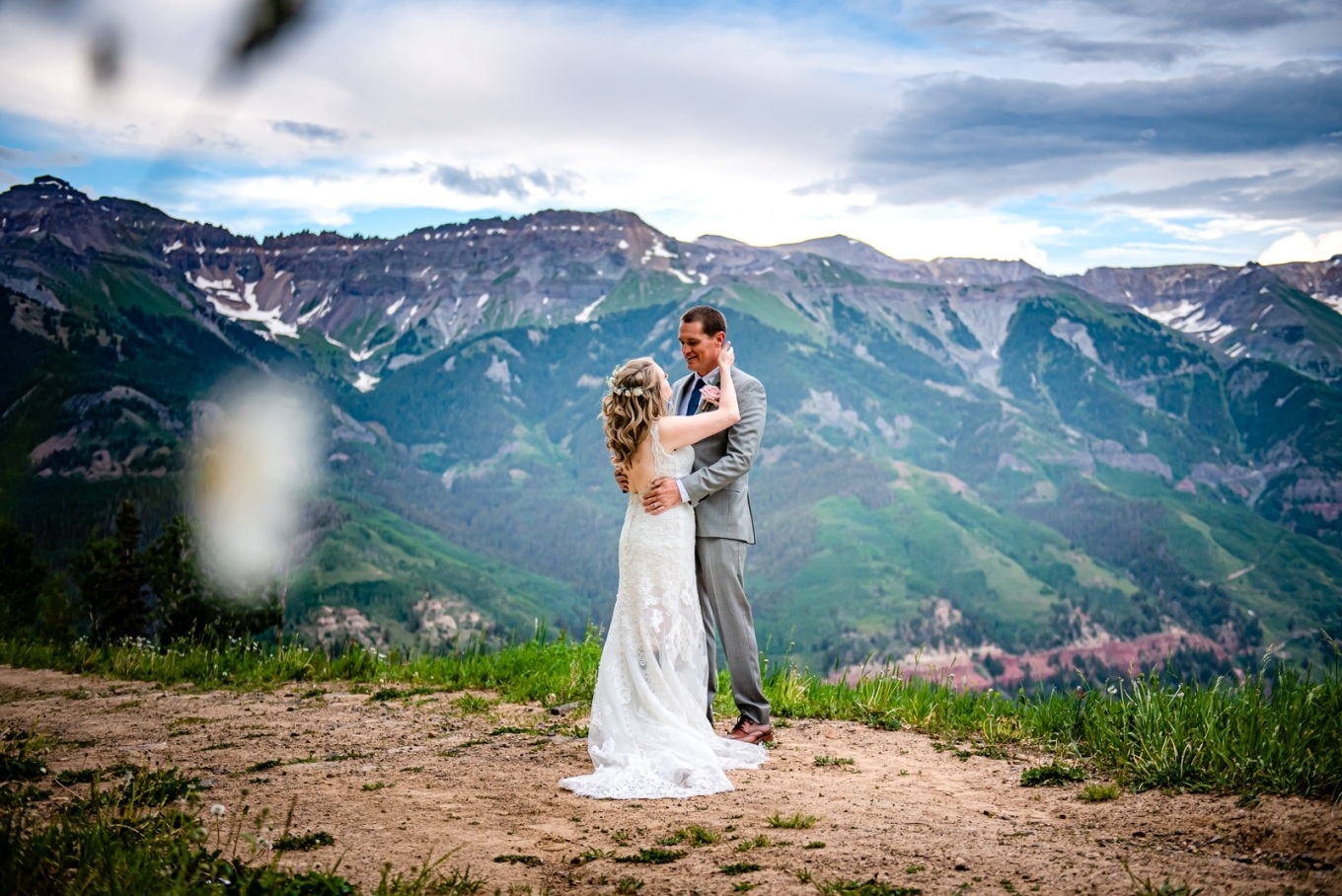 How happy were you with the service provided by Blue Sky Elopements? Extremely happy! So happy that we found you!
(We're glad you found us, too!)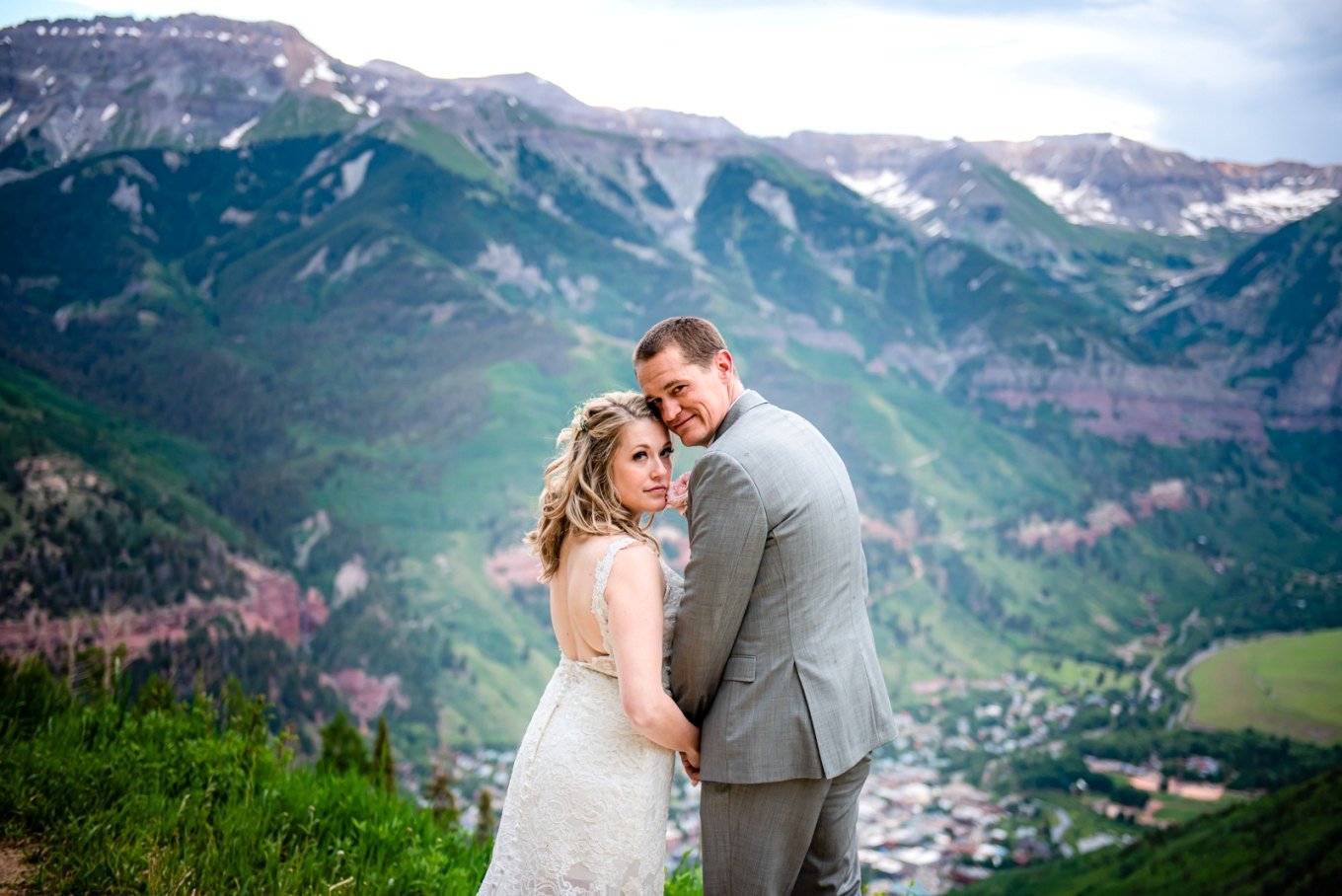 Services included in Mary and Jesse's Telluride Mountain Elopement Package
Location Consulting
Officiating
Photography
Flowers
Bridal Hair & Makeup
Coordination