A Winter Rocky Mountain National Park Wedding for Rose and Shawn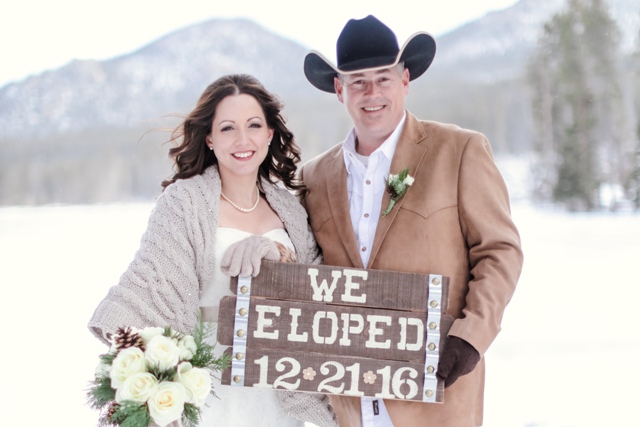 Rose's initial inquiry to me said they were looking for a "rustic, quiet ceremony with a brilliant wintry backdrop. Zero stress, amazing photos and a very special feel."
And—oh yes—the date of the Winter Solstice was a must.
​We chatted about various areas of the state and quickly rejected anything with a ski resort feel. Rose and Shawn wanted something way more rustic and laid back.
Enter Estes Park. Rose quickly warmed to the idea of a  Rocky Mountain National Park wedding and lodging in Estes. Delving into the options available within the park, we eliminated some as being too high in elevation for a winter wedding and ultimately settled upon Sprague Lake.
​Other than meeting up with a severe snowstorm when driving here from Texas, their wedding adventure went according to plan.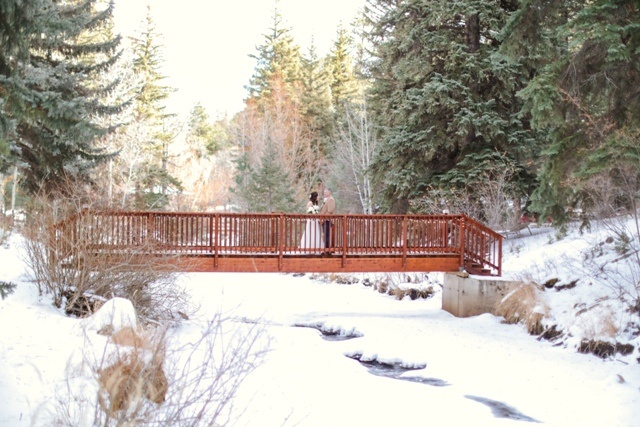 Sprague Lake can be  overrun with tourists in the warmer months, but it's delightfully deserted in winter. Perfect for the feel Rose and Shawn were aiming for.
But first the couple had our photographer come to their Estes Park lodging at Stonebrook on Fall River for some getting-ready, pre-ceremony and first look pics.
We get lots of wedding crashers at our elopements–passers-by, kayakers, hikers, seagulls, pigeons, the occasional deer. But I do believe this is the first time we've spotted a wild turkey. (Pretty sure it's a good omen.)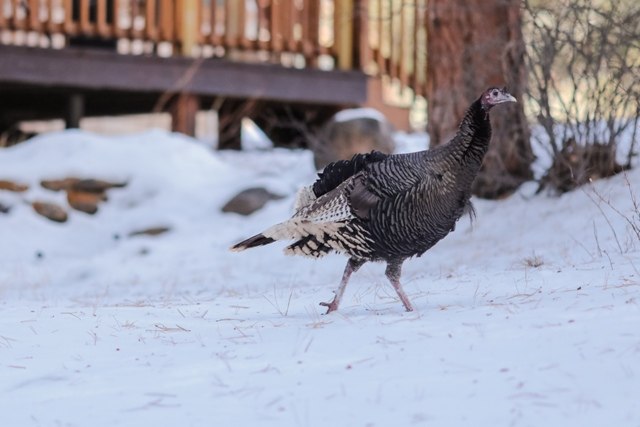 Having been blessed by the turkey sighting, it was off to Rocky Mountain National Park for their intimate winter wedding.
Rose chose simple white roses (naturally!) for the bouquet and boutonniere and our florist added pine cones and greenery to give it a wintry effect.
Why did you choose to have an intimate wedding?
"Snow, snow and more snow."
What made you choose the venue you did?
"We wanted something with beautiful scenery that would accommodate our hectic schedules"
What words best describe your wedding day?
"Cold and windy. Beautiful."
What was the best thing about having an intimate wedding?
"We could set the day up according to our own pace"
What was your favorite part of your wedding day?
"The first look with photographer."
Any advice for other couples planning to elope?
"Be flexible."