Sam and Leah Elope in the California Redwoods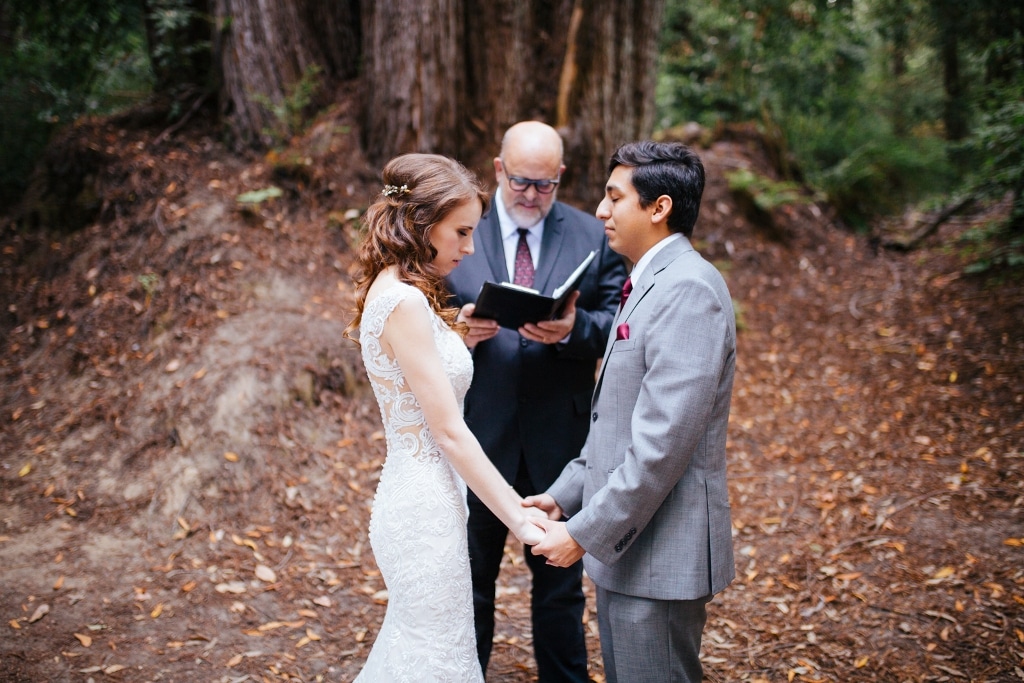 Sam and Leah wanted a unique elopement in the California redwoods
Best friends since they worked at an ice rink together in their hometown in western Texas, Leah and Sam didn't get together romantically until this past January.
And by the middle of August, they'd eloped in the California redwoods and were officially hitched!
I just love a couple that knows what they want and goes for it.
Wanting their wedding day to be a unique and special reflection of their love, they steered clear of the big wed-a-palooza in favor of an intimate ceremony with three close friends present..
The site we helped them choose is a glorious-yet-affordable 36 acre private redwood venue just outside of Santa Cruz. With abundant forests and creeks, the site afforded Sam and Leah a ton of options for unique and breathtaking photo backdrops.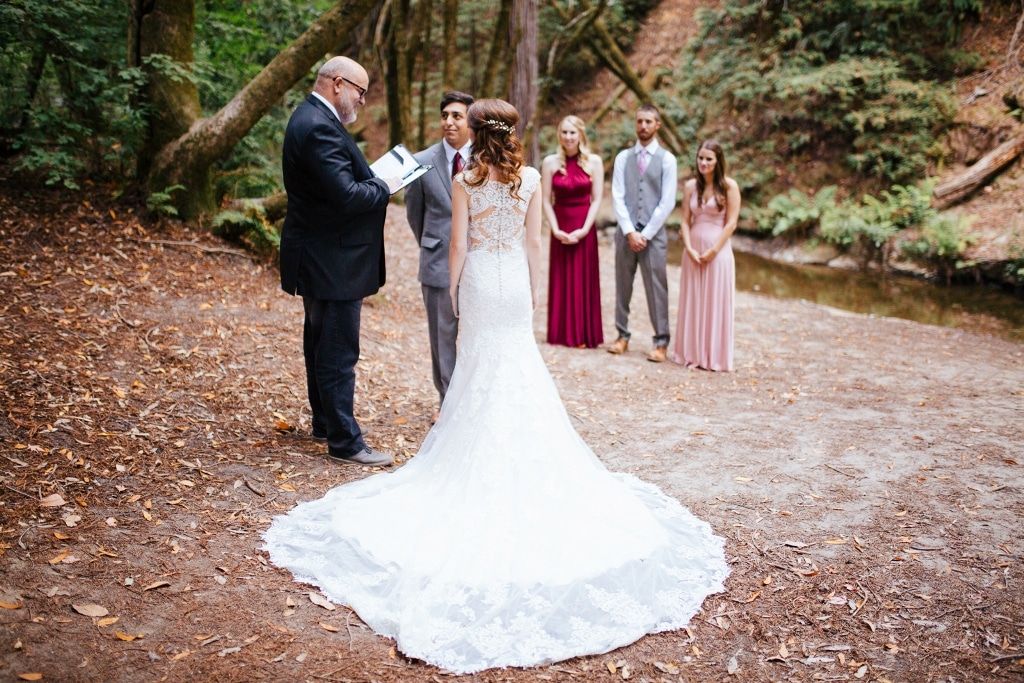 The couple wanted epic photos of their elopement
Sam and Leah love to travel and they love adventure. And quite honestly, Leah admits they were seeking some killer pictures of their wedding day.
I'm pretty sure we hit the mark!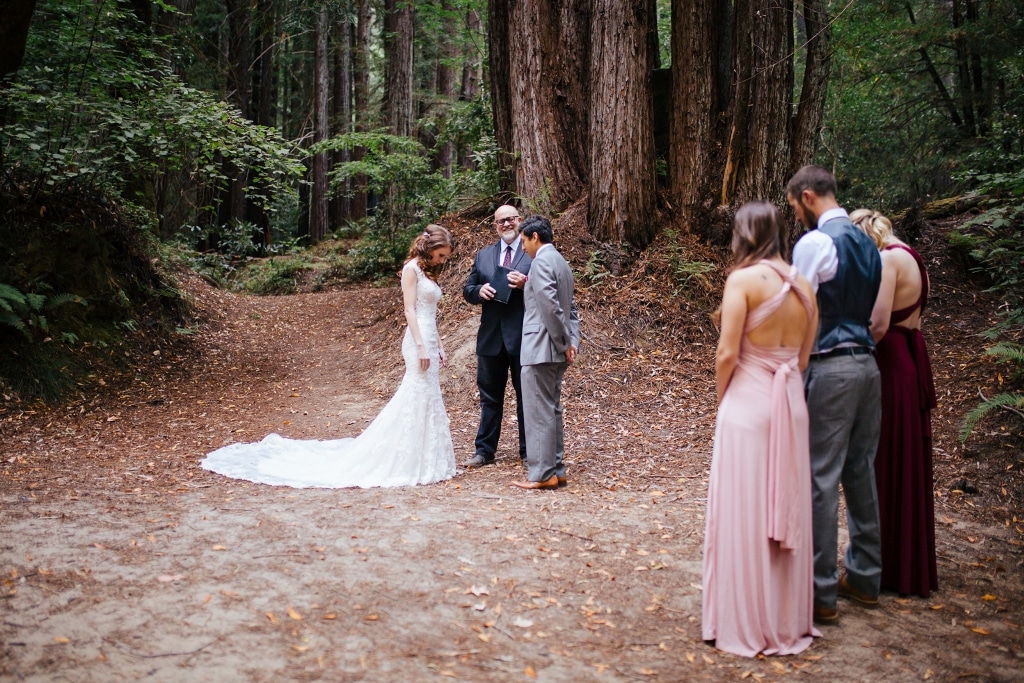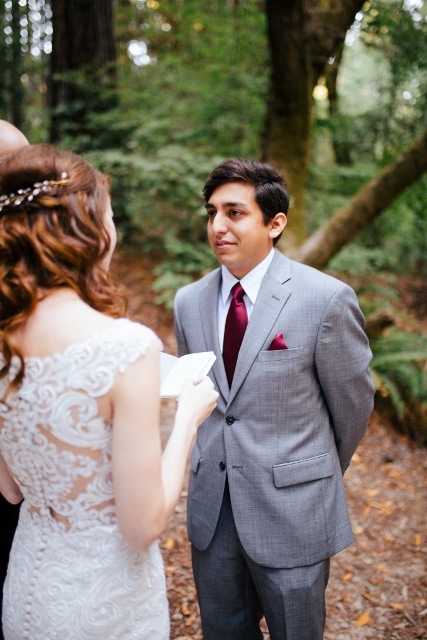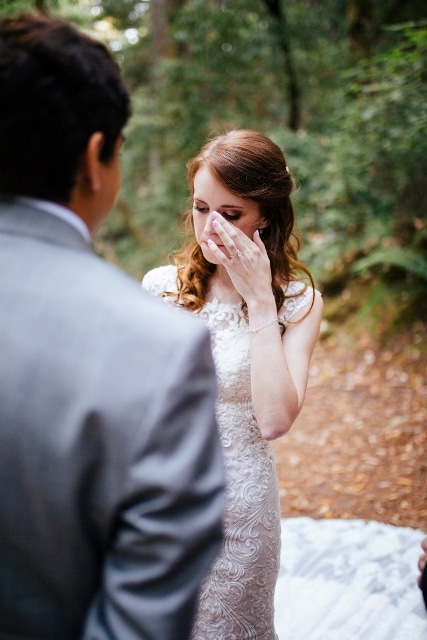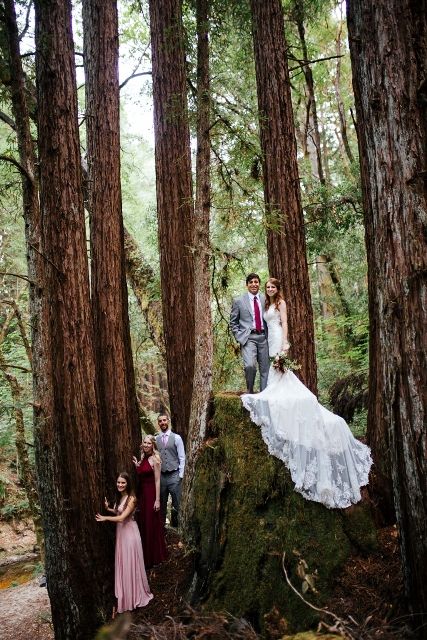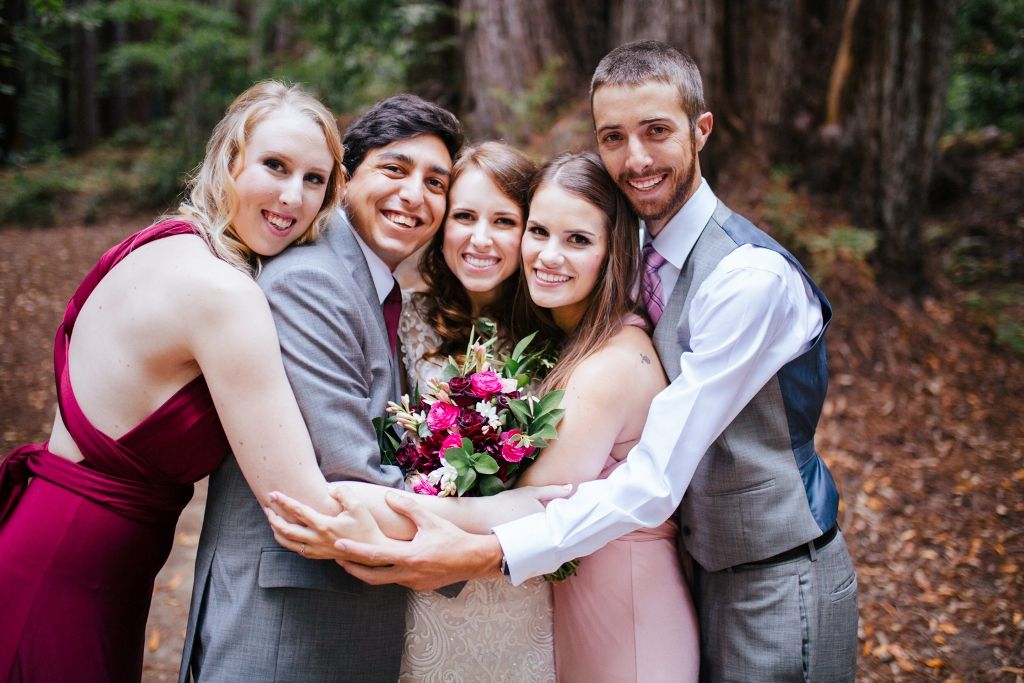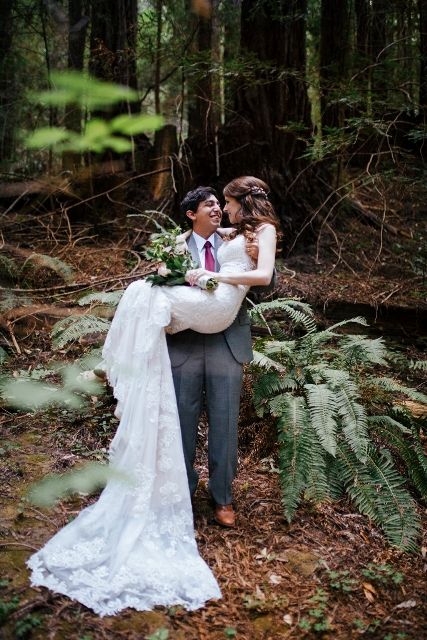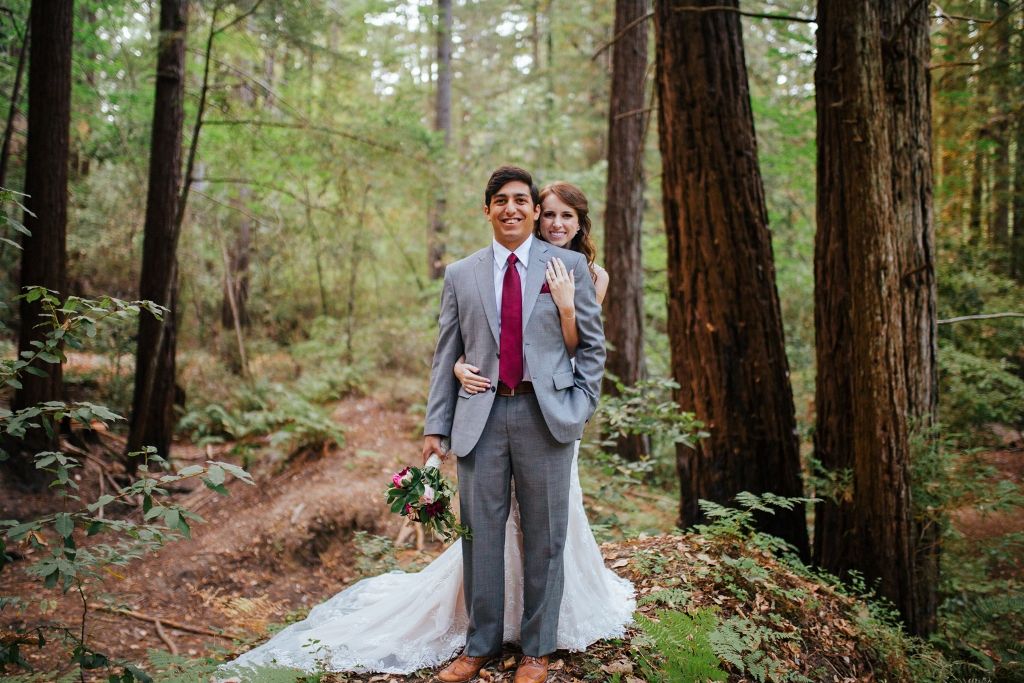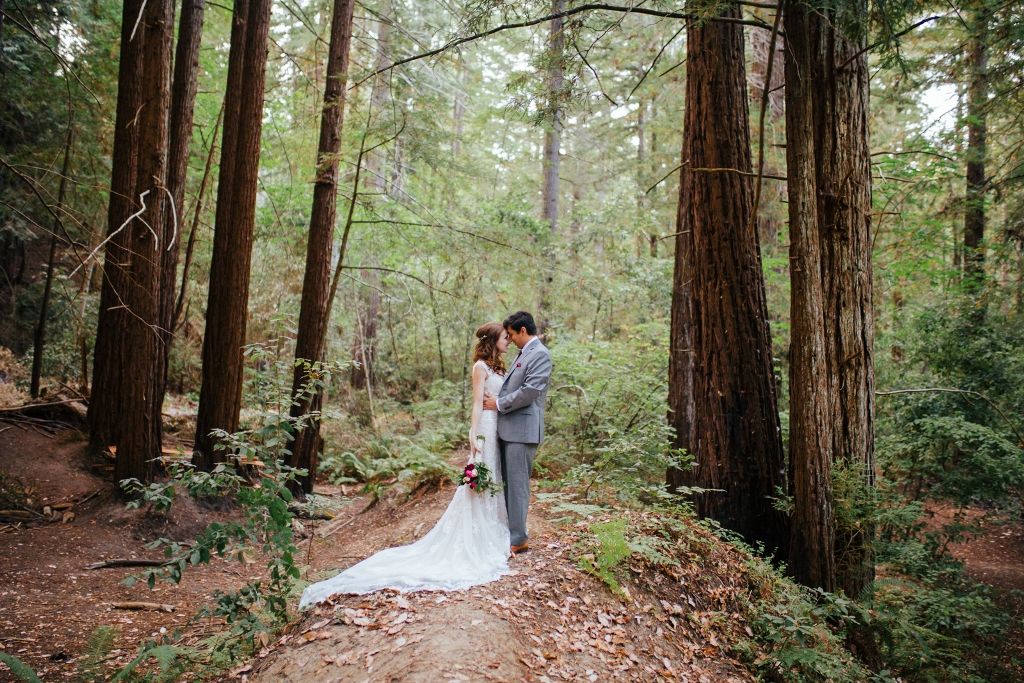 Sam and Leah's words about their elopement in the California redwoods
What words best describe your wedding day?
Perfect. There's really nothing else I can say to better describe it! It was relaxed and everything we wanted it to be.
What was your favorite part of your wedding day?
Taking intimate, breathtaking pictures after our ceremony in such a special place!"
What was the best thing about having an intimate wedding?
No stress, no fuss, and no disappointments!
Any advice for other couples planning to elope?
Give all your cares to your elopement planners, and enjoy being engaged to your spouse without fussing over the details!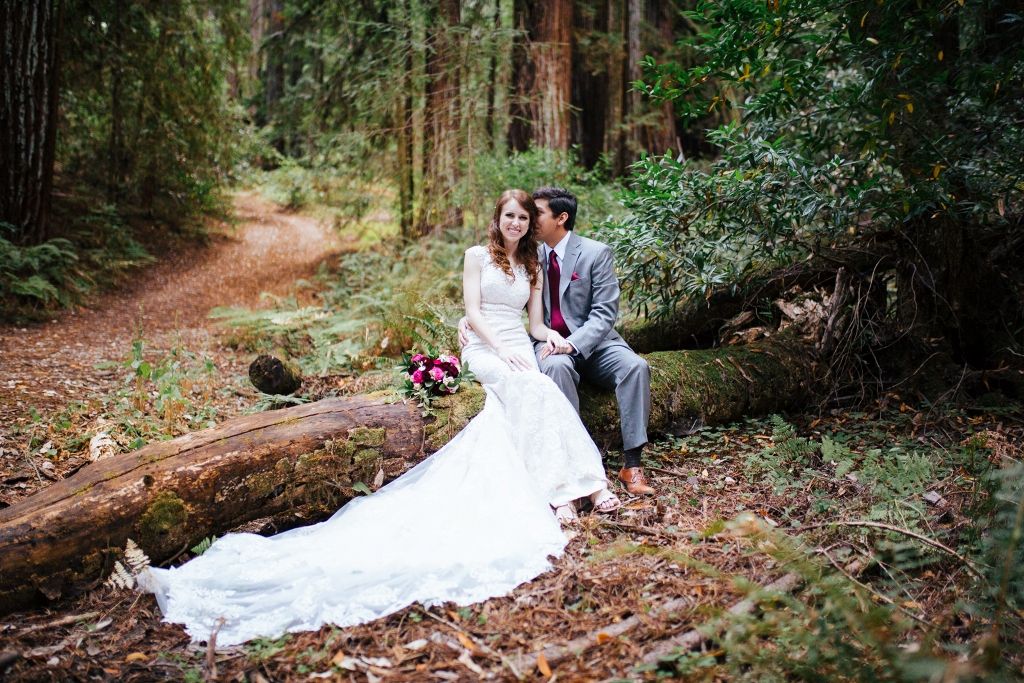 "We would recommend an easy elopement, especially with Blue Sky, to ANYONE getting married!!"
Services included in Sam & Leah's California redwood elopement package included: