A Colorado Mountain Destination Wedding for Julia and Cheryl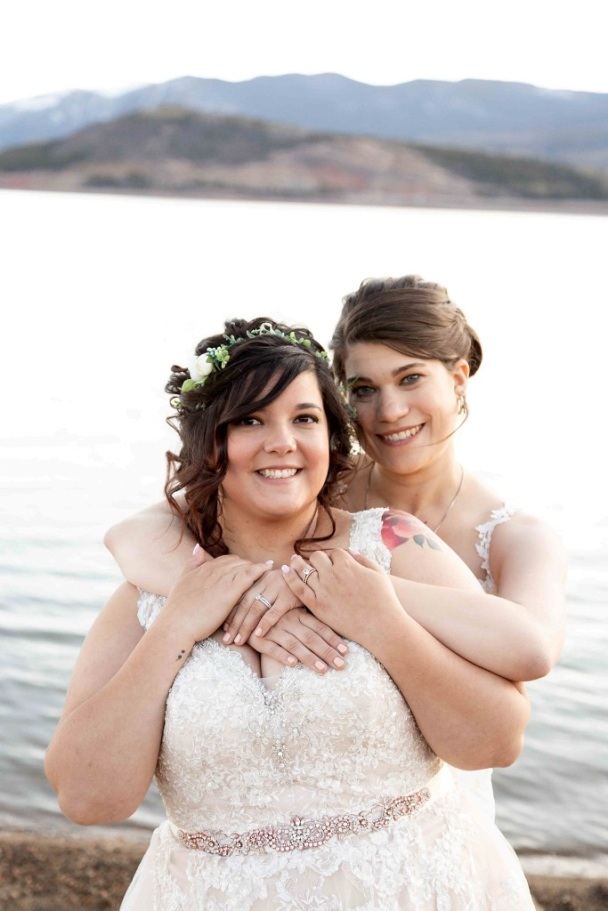 The Best of Both Worlds – A Colorado Lakeside Wedding in the Mountains
With Cheryl wanting a beach wedding and Julia longing for a mountain backdrop, we gave them both for their Colorado mountain destination wedding. They came all the way from Illinois to say "i do" before a select number of family and friends, and we wanted to give them 100% of everything on their wish list.
So it was on the shores of the biggest lake in Summit County (and yes, the mountain backdrops here are panoramic and stunning!) where they chose to officially commit their lives to one another.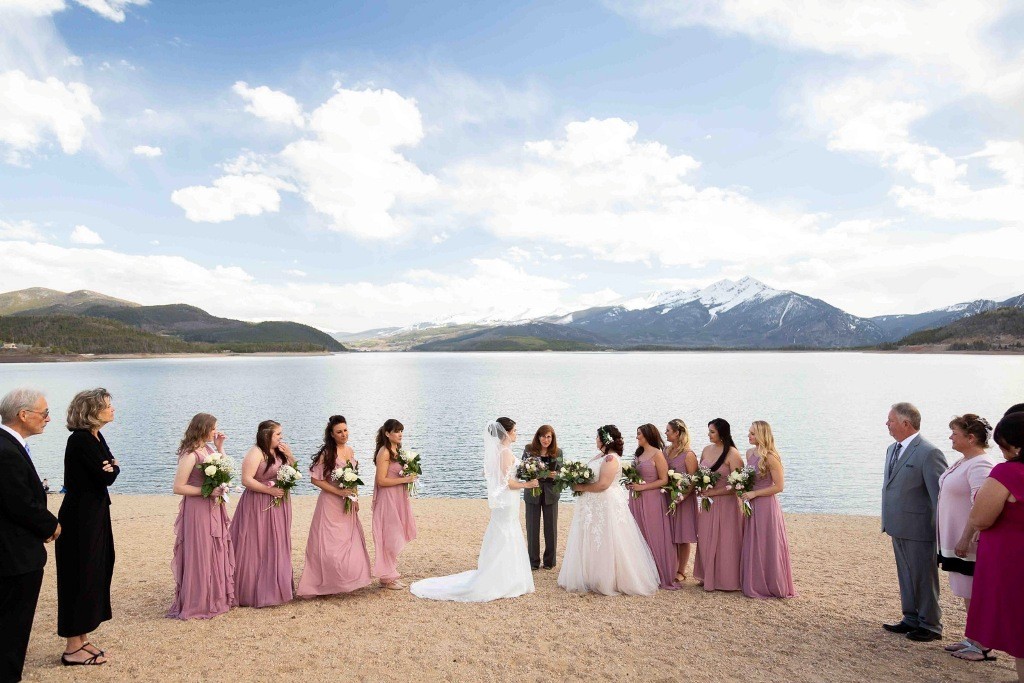 Having a Small Destination Wedding Doesn't Mean you can't have a Wedding Party
With eight attendants in shades of pink, their wedding looked like a postcard! The early June weather was warm and breezy, yet there was still snow on top of the mountain peaks.
And…you know…it's just not a Blue Sky Elopements wedding until someone starts dancing on the beach…
In Their Own Words
Why did you choose an intimate wedding? We chose an intimate wedding because we wanted it to just be about us and the love we share. We did not want the wedding ceremony to become about the stress of planning everything.
What words best describe your wedding day? Perfect, intimate, stress-free, efficient, beautiful.
What was your favorite part of your wedding day? Julia said getting alone time while taking pictures and dancing on the beach together. Cheryl said seeing each other for the first time.
Did you face any challenges in eloping? So many. We had some close friends and family that were not thrilled with our decision. In the end, we are happy we stuck to what we wanted.
What was the best thing about having an intimate wedding? In the end, its all about us getting married. There was no stress around the ceremony and we got to focus on us and what we wanted. The day of was very calm and peaceful and that is what we wanted.
Anything else about your wedding that you want to share? Everything turned out better than we expected. We do not regret doing it this way at all. Even our friends and family commented on how wonderful everything was.
Any advice for other couples planning to elope? Stick to your guns and do what you want. Don't let other people influence your decisions. This is about you and your partner and starting a marriage together. This is not about everyone else and what they want.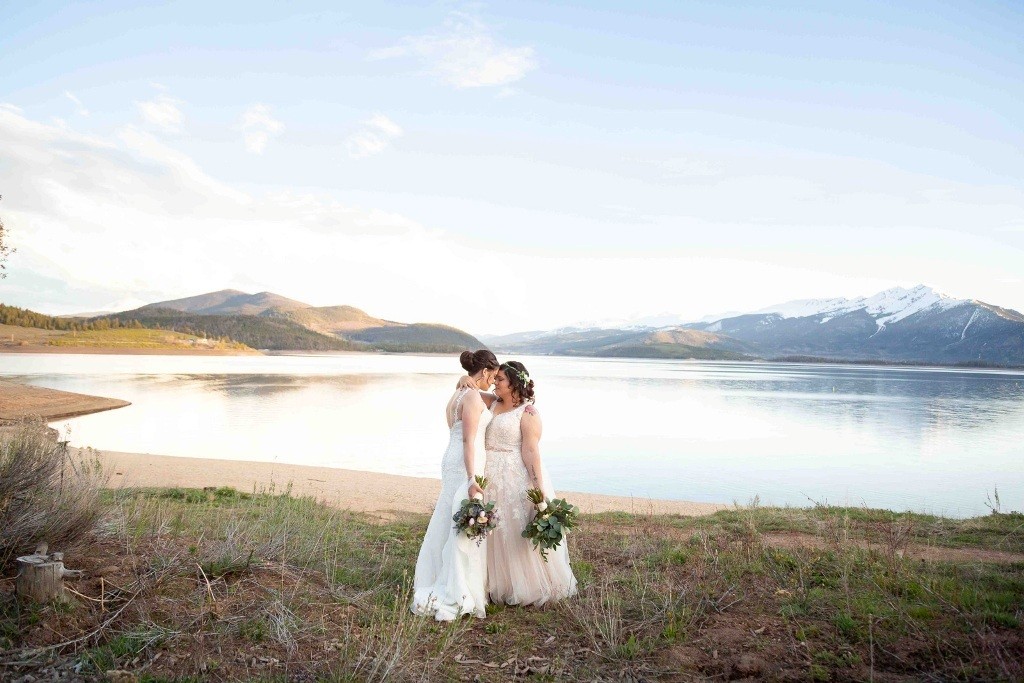 We were extremely happy. Everything was perfect!
Services Included in Their Colorado Mountain Destination Wedding
Location ConsultingOfficiatingPhotographyFlowersBridal Hair & MakeupVideography