Natalie and Doug's California Forest Elopement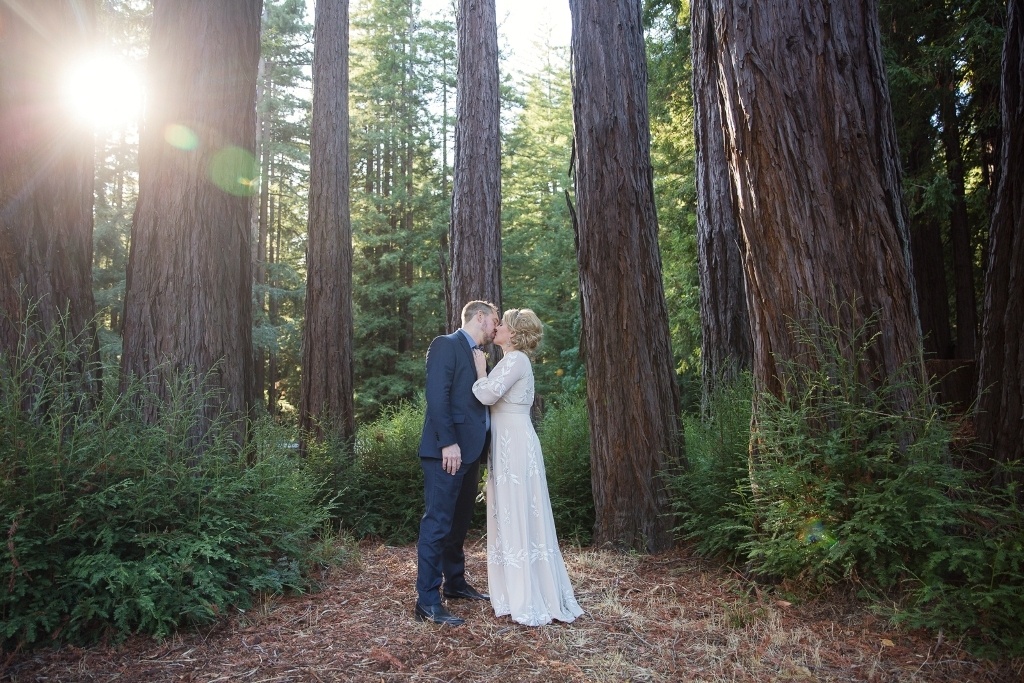 Natalie and Doug's Intimate California redwood forest elopement wedding
Their just-the-two-of-them wedding took place in our favorite private redwood setting just outside of Santa Cruz. Natalie and Doug were firm in their desire to have their wedding be just about the two of them without the trappings inherent in big wed-a-paloozas!
We started off with a first look.
Then it was a short walk through the woods to get to the perfect :in-the-forest location for an elopement ceremony.
Love & Laughter
Like their relationship, the ceremony and the ensuing photo shoot were filled with love and laughter.
In their own words…
What made you select the location you did?  The pictures of the location sealed the deal.
What words best describe your wedding day?  Perfection. Intimate. Beautiful. Wouldn't have done it any other way.
What was your favorite part of your wedding day?  Being alone, walking through the redwoods, laughing at how silly it felt to take some of the pictures, that said they turned out amazing.
What was the best thing about having an intimate wedding?  Just being alone with Doug, hearing his written vows and sharing something that was just us for us.
Any advice for other couples planning to elope?  If you are considering it; just do it!! You won't regret it.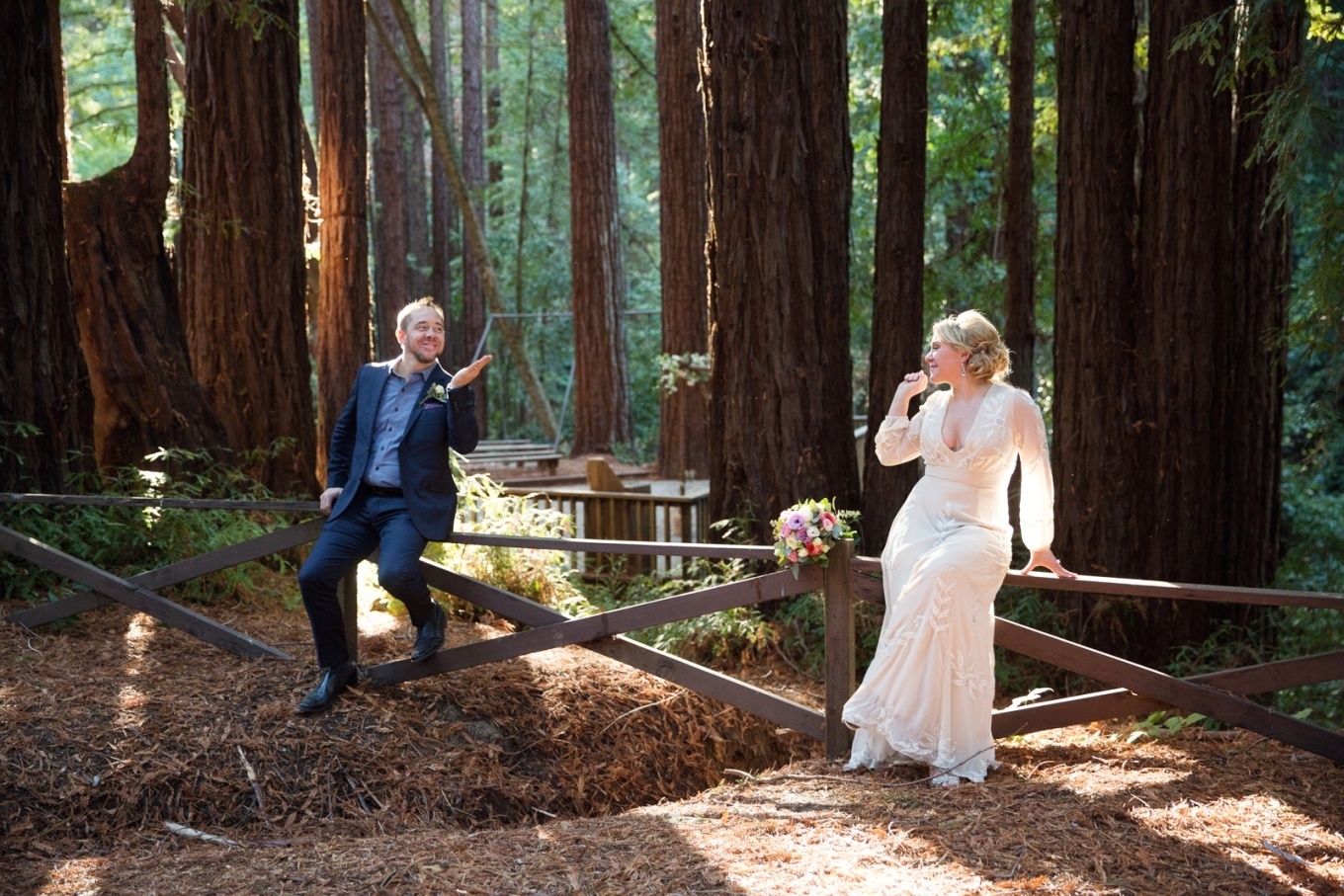 We were very happy with services provided by Blue Sky Elopements. It was wonderful. I Our photographer went above and beyond to make our day special. I cannot rave about her enough.
Services included in Doug & Natalie's California forest elopement package:
Location Consulting
Officiating
Bouquet/Boutonniere
Coordination