Kelly and Rob's Intimate Telluride Winter Wedding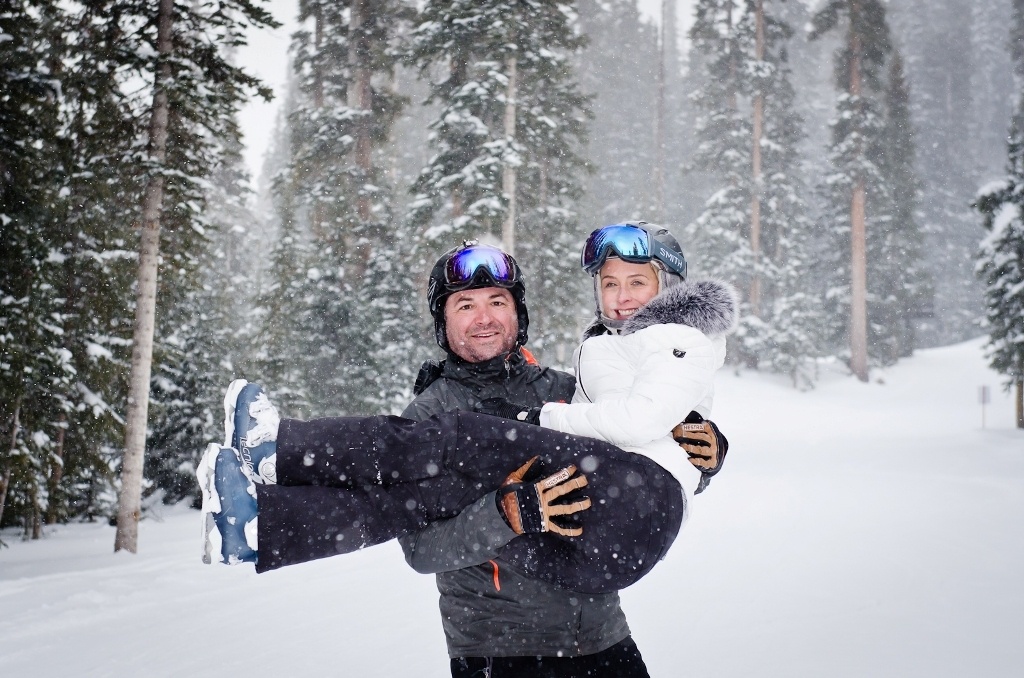 When Kelly first contacted me to talk about a Telluride winter wedding, she couldn't decide if she wanted to go with an Elope on the Slopes in ski attire, or if she and Rob would get dressed up in more formal wedding duds.
Why not do both?
So that's what these two crazy kids did. I loved it! Day One: ceremony on the slopes in ski gear. Day Two: a private photo session with our photographer at various sites around town with him in a suit and her in a gorgeous lace wedding dress.
Best of both worlds!
Let's start at the beginning–the ceremony.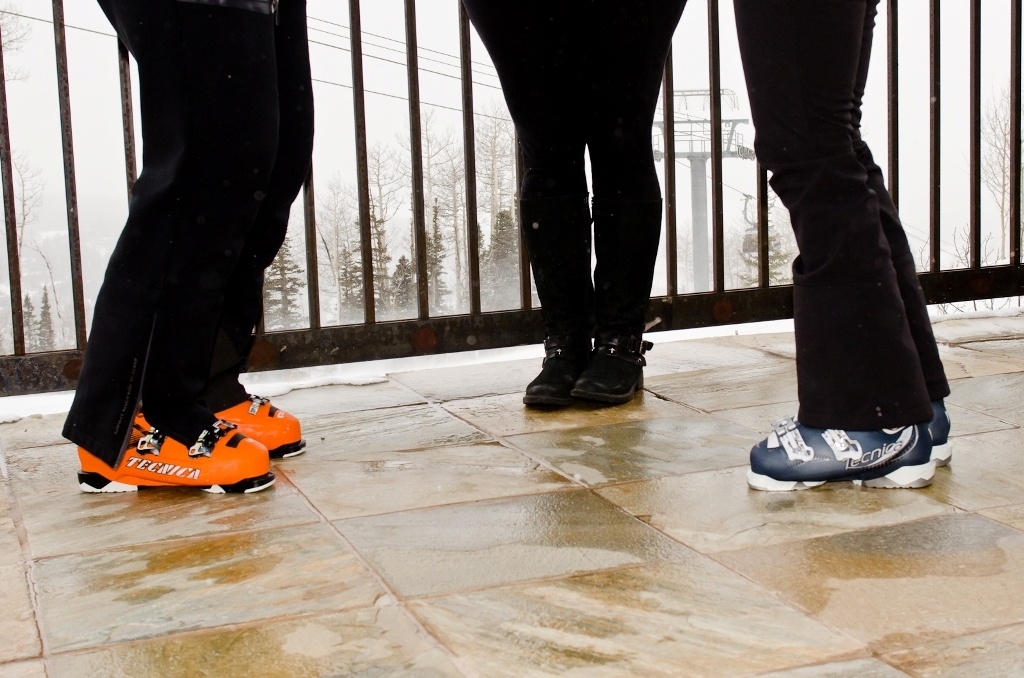 So, one potential glitch. I was watching the weather forecast like a hawk (as I am prone to do–especially for my winter wedding couples). Let's just say it wasn't looking great.
But our couple was game for anything–as was our officiant and photographer. Total troopers all the way around!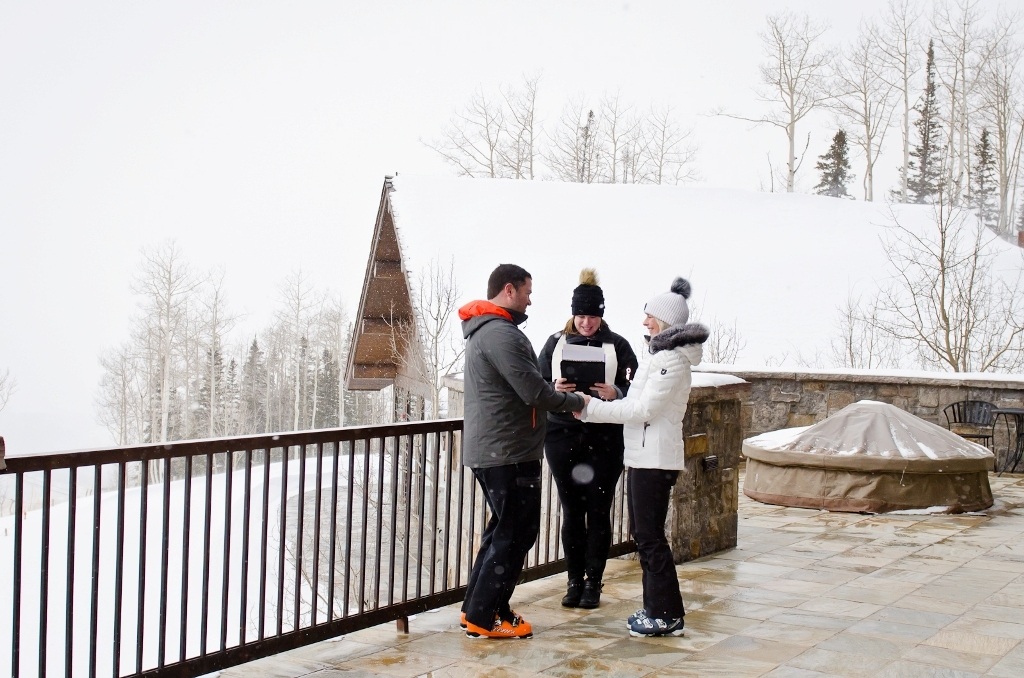 Rather than actually saying "I do" on the slopes, we ended up at the last minute opting for a deck of a local lodge (our officiant knew a guy!) for their intimate Telluride ceremony. The snow still fell, but they had a better opportunity of retaining their footing on the flat surface.
Officially husband and wife, Rob and Kelly hit the slopes with our photographer to take advantage of the "ski ambiance."
So, if you think these two looked amazing in their snow bunny wedding attire, check 'em out in their next day formal wear!
They clean up well, these two!!!
Why did you choose an intimate wedding? "We choose to have an intimate wedding because we both didn't love the idea of a big wedding. We have been together a long time and didn't want to spend another year of planning to make something work out – we just wanted to be together and have the ceremony as soon as possible, so we could be married."
What made you select the location you did? "We love the outdoors, winter and skiing. Although we live on the east coast, we loved the idea of being in the mountain in the west and skiing the same day we were married. We both heard so many great things about Telluride that it seemed like the best place for us.."
What words best describe your wedding day? "Snowy and Fun… Full on snow storm the day of our wedding. The experience was perfect for us. We loved it once we knew it was actually going to happen during the snow storm."
What was your favorite part of your wedding day? "Taking the gondola up after our wedding and just being so elated that we were actually married."
What was the best thing about having an intimate wedding? "It was a memory that we could have just between us. It was easy to focus on how much we loved each other and just being in the moment."
Any advice for other couples planning to elope? "I would say really listen to your gut to make sure it is really what you want. Also, cater to what you like to do as a couple and make that part of the experience. It was so awesome that we were able to ski right after and have those fun moments as well after. It was a quick ceremony, but an all day experience full of memories and laughs for us.."
Any advice for other couples planning to elope? "I would say really listen to your gut to make sure it is really what you want. Also, cater to what you like to do as a couple and make that part of the experience. It was so awesome that we were able to ski right after and have those fun moments as well after. It was a quick ceremony, but an all day experience full of memories and laughs for us.."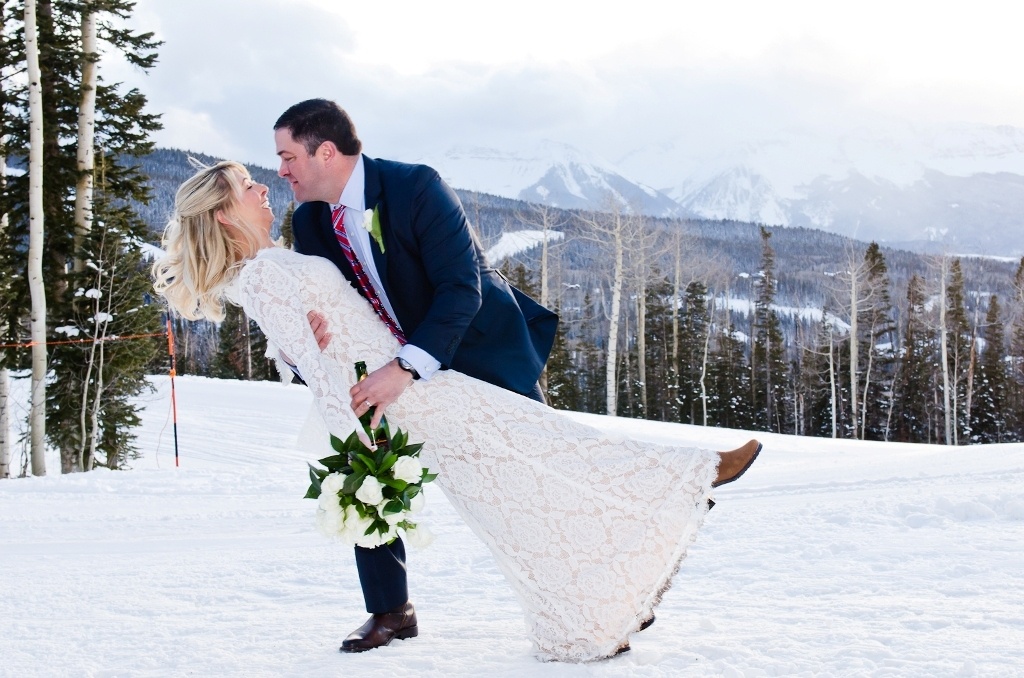 ​https://blueskyelopements.com/elope-slopes​​​Okay–be honest. How much did you love us?"We loved our officiant and photographer. They were great and made us feel so comfortable. We give you 5 stars!!!"