Sonya and Horst's San Francisco City Hall Destination Wedding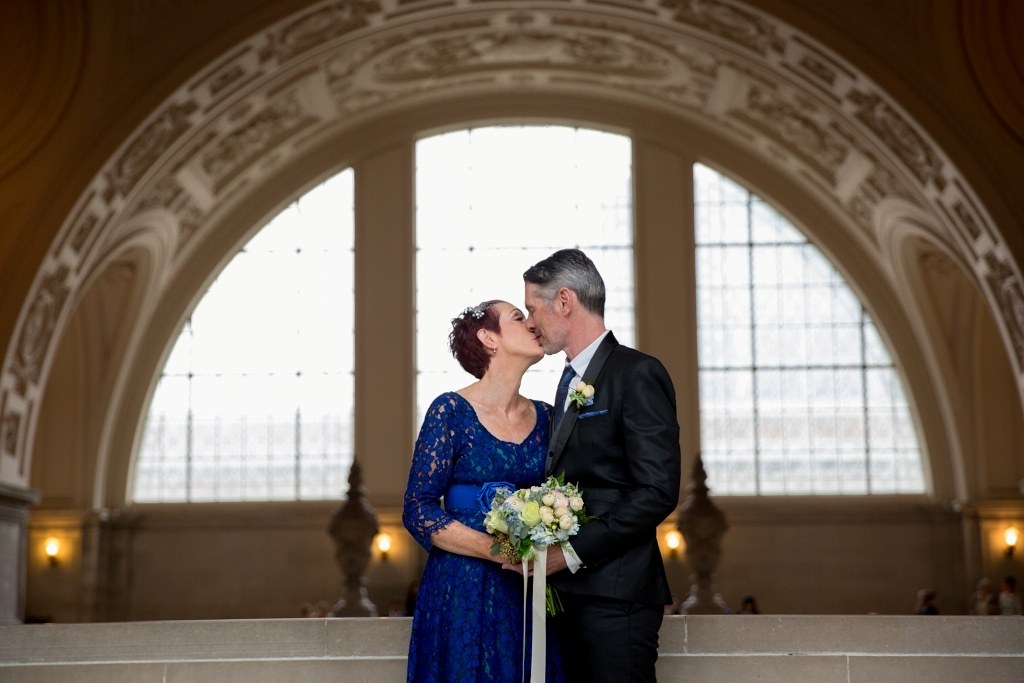 Sonya and Horst met doing musical theater in Auckland,. New Zealand. When Horst had business to attend to in San Francisco, they began to explore the idea of a San Francisco City Hall destination wedding.
With friends and family living all around the globe and with this being a second wedding for both of them, the two decided to make this wedding intimate and just about them.
Photos of the gorgeous architecture  of San Francisco City Hall were all they needed to see to convince them. They reached out to me to help them start planning.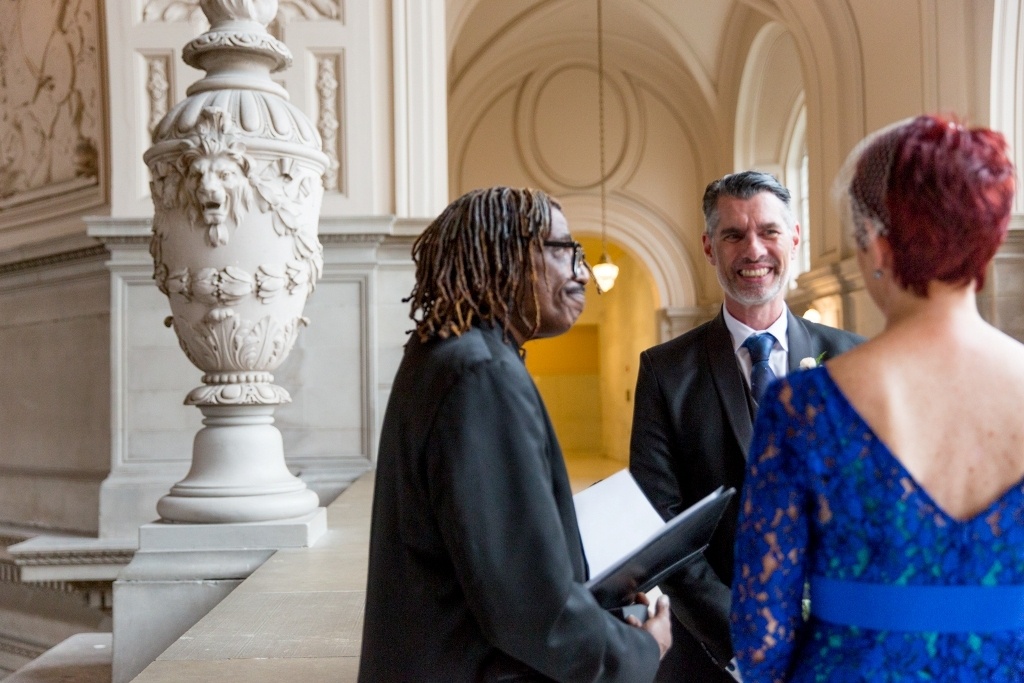 Working with these two was such fun! From my initial consult call, through Sonya's hair and makeup appointment to their ceremony and subsequent photo shoot, they were upbeat and full of laughter.
And that dress! Those shoes! I should title this blog post "New Zealanders Rock San Francisco."
Best. Couple. Evah!!!
Sonya and Horst said their vows in one of our favorite places in San Francisco City Hall–on the fourth floor where the afternoon sunlight filters in magically though the large windows.
After the ceremony, they toured city hall in all of its spectacular splendor–with our photographer in tow to capture their antics.
Sonya's bouquet was a blend of roses, hydrangeas, succulents in pale blues, greens and cream.
What words best describe your wedding day?
"Joyful, fun, no stress, hassle free, for us, we just loved it and had the best day ever"
What was your favorite part of the wedding day?
"The ceremony and photo shoot. Our celebrant was awesome and it felt like he really knew us. Our photographer made the photo shoot fun and got great photos – everyone is commenting on them. And our stylist–who was a delight to work with on hair and make-up."
What was the best thing about having an intimate wedding?
"It was purely about us and we didn't have to worry about anyone else. Because it was only the two of us, random strangers made us feel special. A lady named Joan (that we didn't know) treated us to champagne when we were out for our post celebration drinks.."
Any advice for other couples planning to elope?
"Do it! Highly recommended. And your family will understand and forgive you.."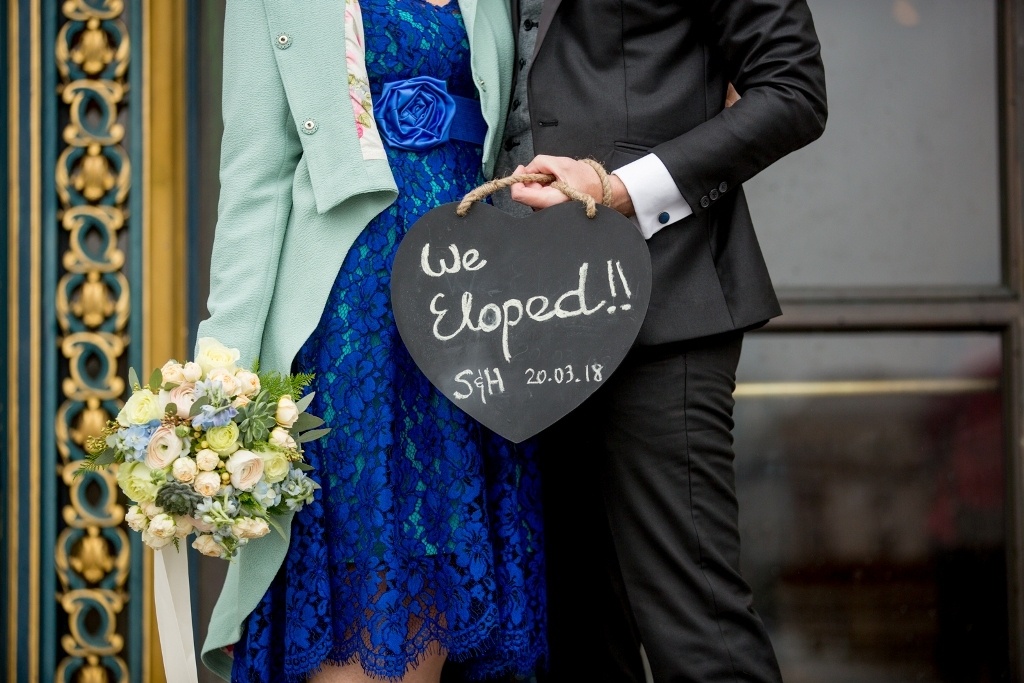 We were positively surprised and delighted how easy it was to organize everything from the other side of the world (New Zealand)..  It was super easy. We didn't have to worry about a thing and only had to rock up. Everyone was awesome.
Services included in Sonya & Horst's elopement wedding package for San Francisco City Hall: Officiating, Photography, Flowers, Hair and Makeup, and Coordination.