A Romantic Big Sur Elopement for Madeline and Chelsea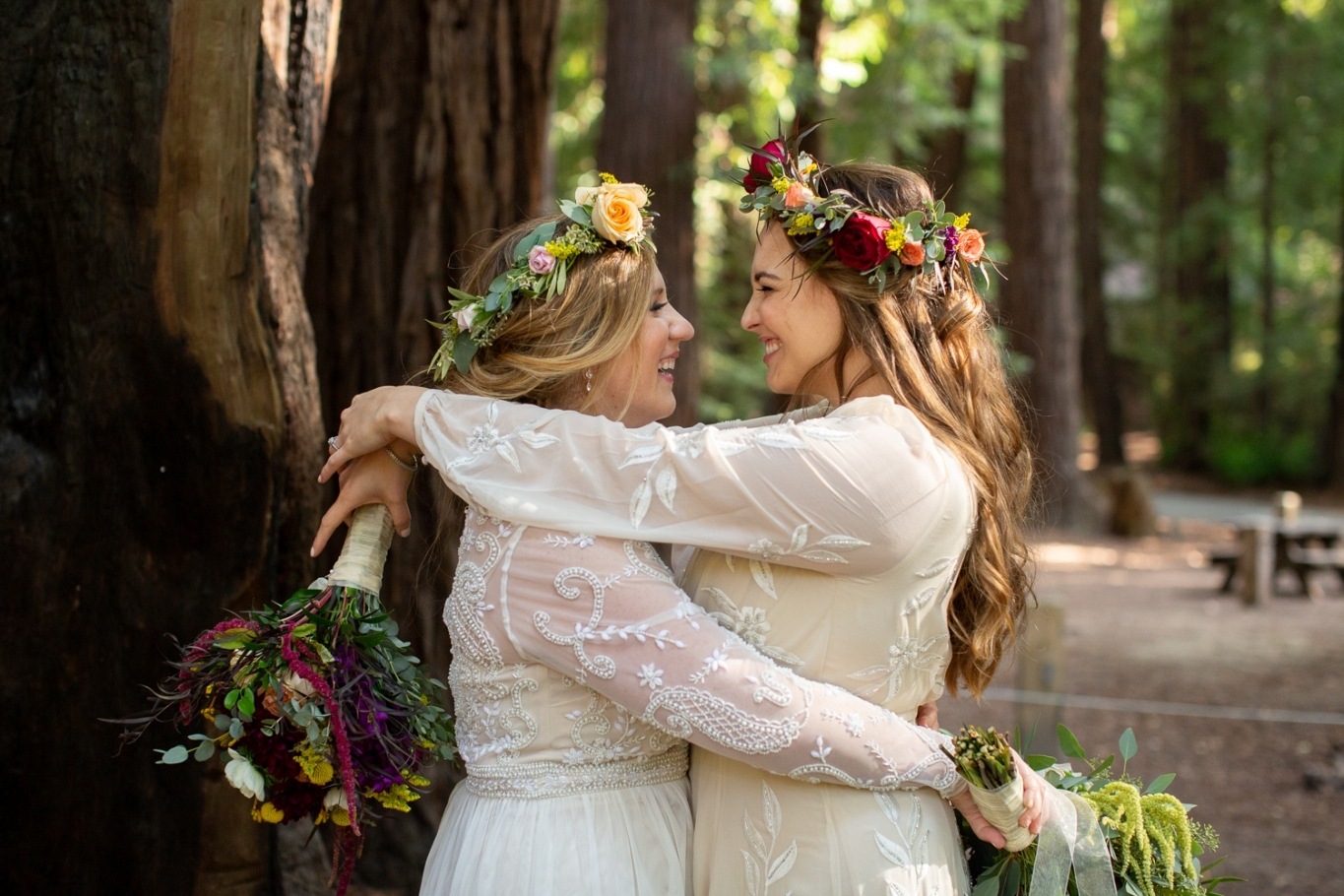 When your original wedding plans get derailed….
…resilient couples simply go to Plan B. (or C, D or in the pandemic year of 2020, sometimes Plan Z!).
Madeline and Chelsea had planned their big wedding celebration for the end of March, but Covid had other plans. Having to cancel their original event gave them the opportunity to reevaluate their plans and their priorities and they ultimately decided to go with a romantic Big Sur elopement for just the two of them–in August on the four year anniversary of the day they met.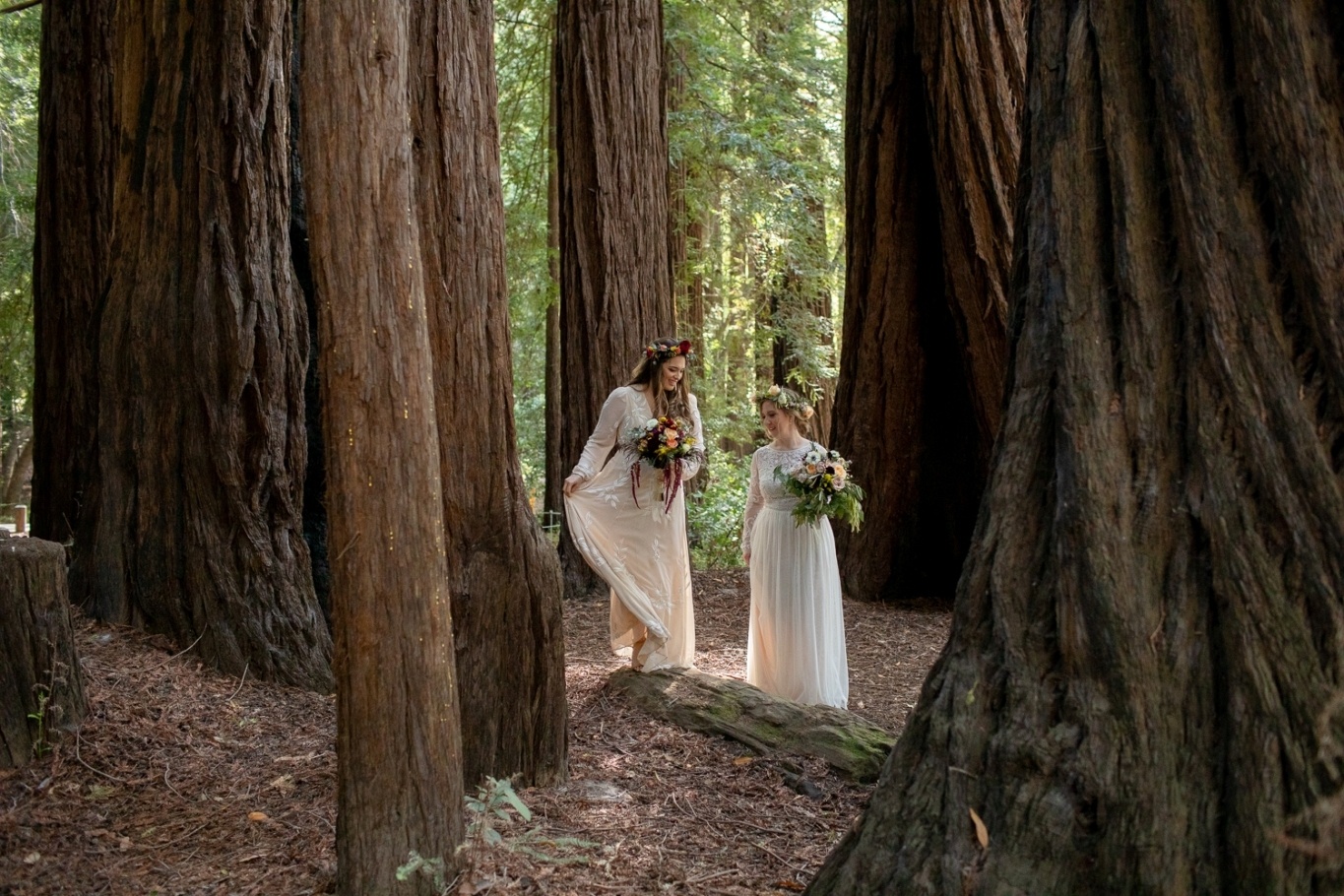 Big Sur… beach… redwoods… cliff overlooks
When couples think about eloping to Big Sur, they generally envision one of three backdrops: cliffs overlooking the Pacific, toe in the sand on the beach, or under majestic old growth redwoods.
Chelsea and Madeline opted for all three! Prior to their ceremony overlooking the ocean followed by a newlywed walk on the beach, they met up with our photographer at beautiful Pfeiffer Big Sur State Park for a redwood elopement photo session.
These two are all about romance and their coordinating dresses, bouquets and flower hair crowns enhanced that. They describe themselves as "neither spontaneous not outdoorsy," but something sure clicked for them on this day because they were naturals immersed in nature before the camera.
Another Big Sur elopement icon
After leaving the park, we stopped by the Bixby Bridge overlook to get a quick picture before moving on to their cliff overlook wedding site.
The path to the overlook is lined with wildflowers and ice plant in August. And once again, our two brides fit in perfectly!
In their own words…
What made you select the location you did? We had always planned to move to California in the summer of 2020. Chelsea grew up going to the central coast, and Madeline had visited and loved how beautiful it was. We thought that if we couldn't have our original plan, we wanted the drama and beauty of Big Sur and Carmel as our backdrop.
What words best describe your wedding day? Romantic, joyful, beautiful, fun.
What was your favorite part of your wedding day? The ceremony! It was beautiful, heartfelt, and full of happiness.
Did you face any challenges in eloping? Given that we were still in a pandemic, there was always the concern that something would pop up that no one could predict! Happily, our day went off without a hitch!
What was the best thing about having an intimate wedding? Less pressure– no one to perform for!
Anything else about your wedding that you want to share? Listening to your photographer and be willing to embrace spontaneity is key! We jumped off tree stumps in a redwood forest and ran into the surf. Neither of us are outdoorsy, and neither of us are spontaneous, but having a good rapport with your photographer is so important.
Any advice for other couples planning to elope? Be as thorough as you can be! Having Blue Sky Elopements to plan the big things made it easier for us to focus on the things that were important to us. Ask for recommendations!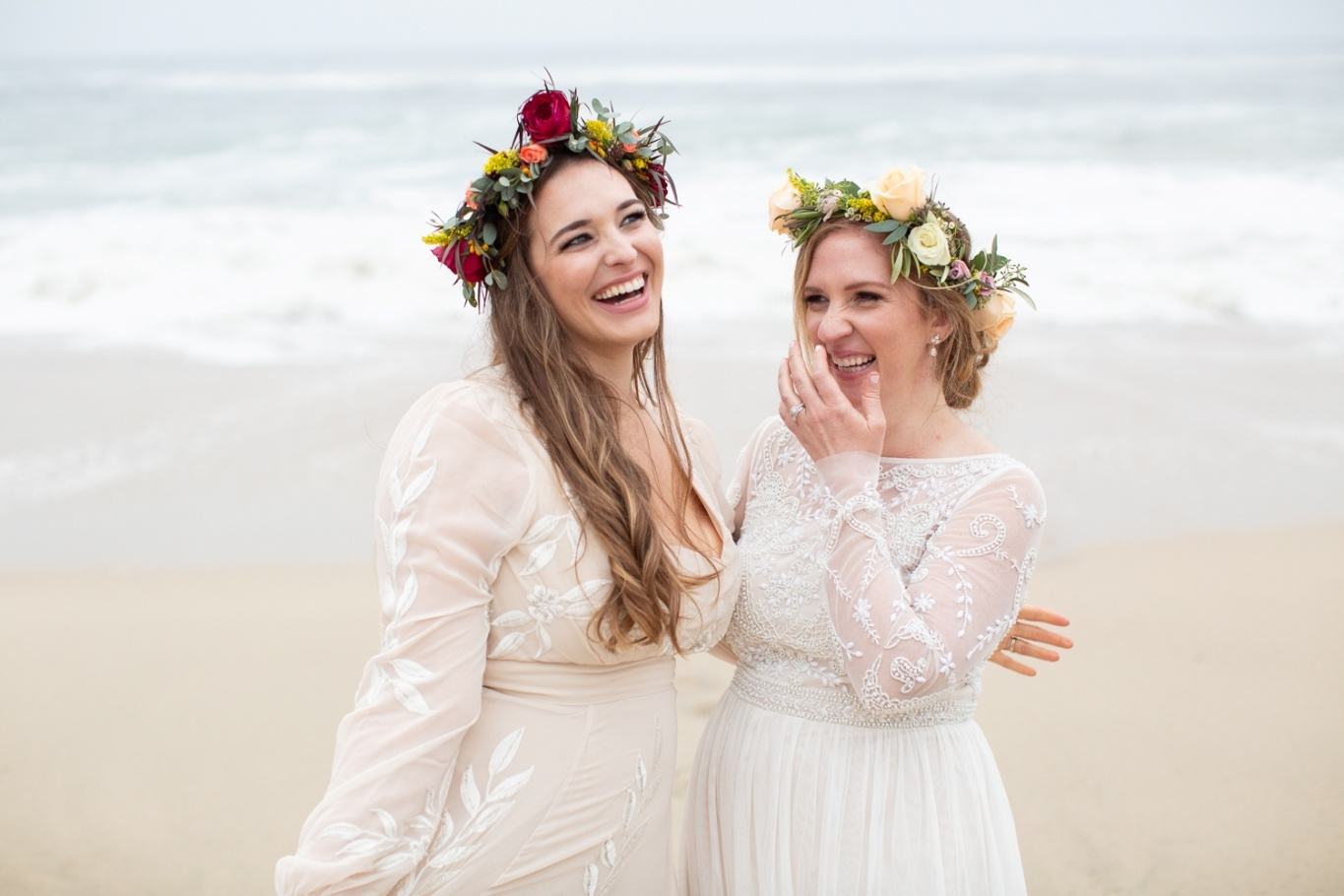 We were very happy with the services provided by Blue Sky Elopements! Everything went off seamlessly, which was of the utmost importance to us.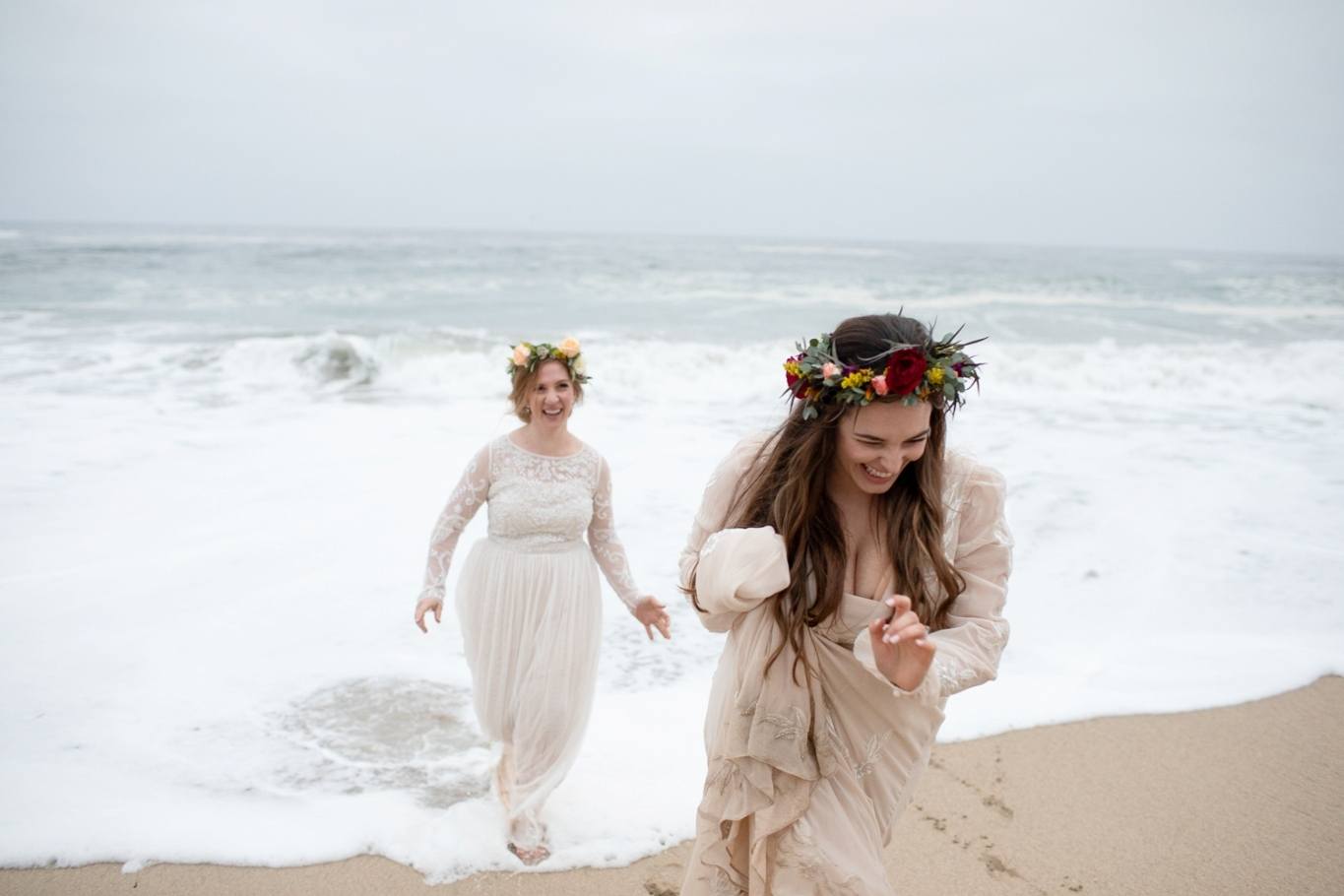 Services included in Madeline and Chelsea's romantic Big Sur elopement package