Kaitlin and Tyler's Garden of the Gods Elopement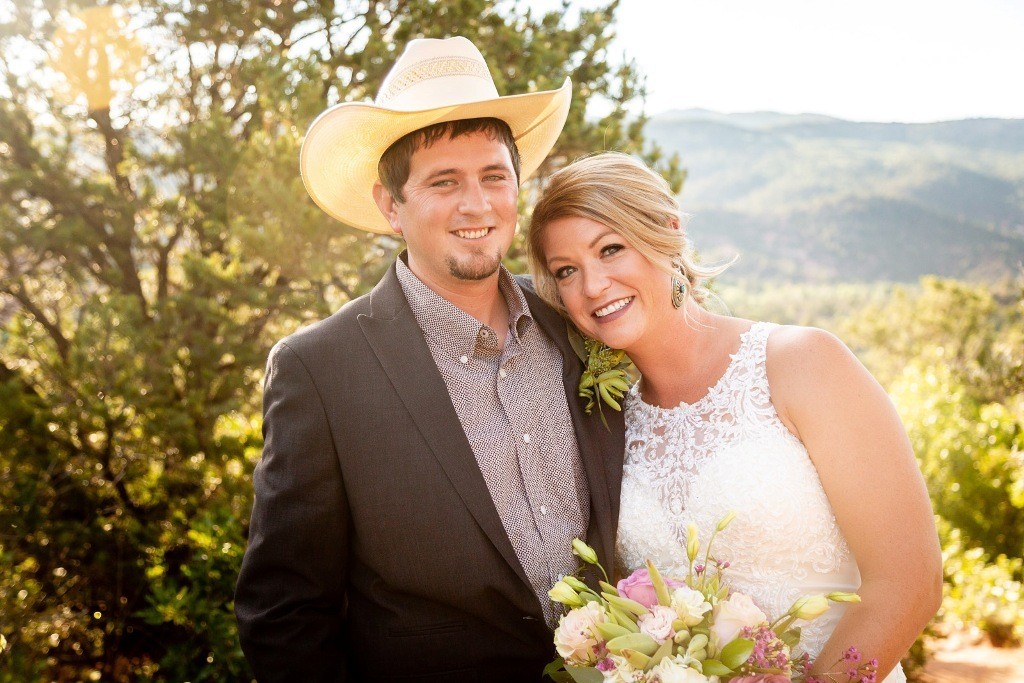 A Summer Garden of the Gods Elopement
Kaitlin and Tyler were just plain fun to work with. So chill and laid back! They drove in from Missouri to elope at Garden of the Gods on a bright summer evening in July. They came with two friends and cozied up at a local Air BnB and simply enjoyed themselves for their entire wedding experience.
Kaitlin and Tyler are active in the rodeo circuit and travel often and extensively for it. When we had our initial consultation, she stressed how important it was that they be able to enjoy their travel to Colorado without having to think about the many details that generally surround their travels. This trip was all about fun, love and laughter.
We made sure Simple & Easy was the theme of the day! (Combined with cowboy boots, blue jeans and white lace–perfect!)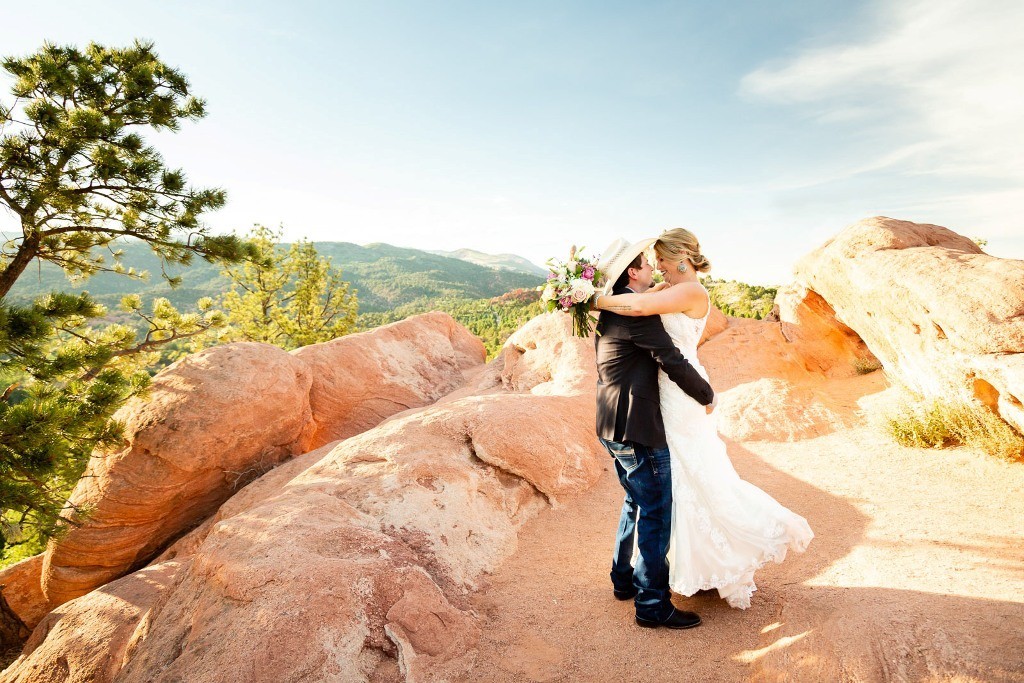 Garden of the Gods elopement photography is tricky
Garden of the Gods weddings are notoriously difficult to photograph. (If you're not familiar with Garden of the Gods, it's not a flower garden, but acres and acres of massive red rocks with spectacular mountains towering in the background.)
In summer, the park can get crowded–a challenge we work around by leading couples to one of our favorite no-name, off-the-beaten-path locations within the park that most don't know about. The second challenge for our photographers is to capture the images of the wedding while ensuring the bright sun bouncing off the red rocks does not turn everyone's skin orange.
Shooting a Garden of the Gods elopement is not for amateurs! You have to juggle the contrast among the brilliant blue of the sky, the various shades of green on the mountains and the brightness of the red rocks all while getting accurate flesh tones.
Fortunately, our talented photographer who shot Kaitlin and Tyler's elopement was a wiz at capturing their personalities while ensuring that their skin tones were accurate (and that Kaitlin's white dress actually shows up as white in the photos!).
And oh, how beautiful these rock formations are!! Such a magical place to say "I do."
Let's have a look!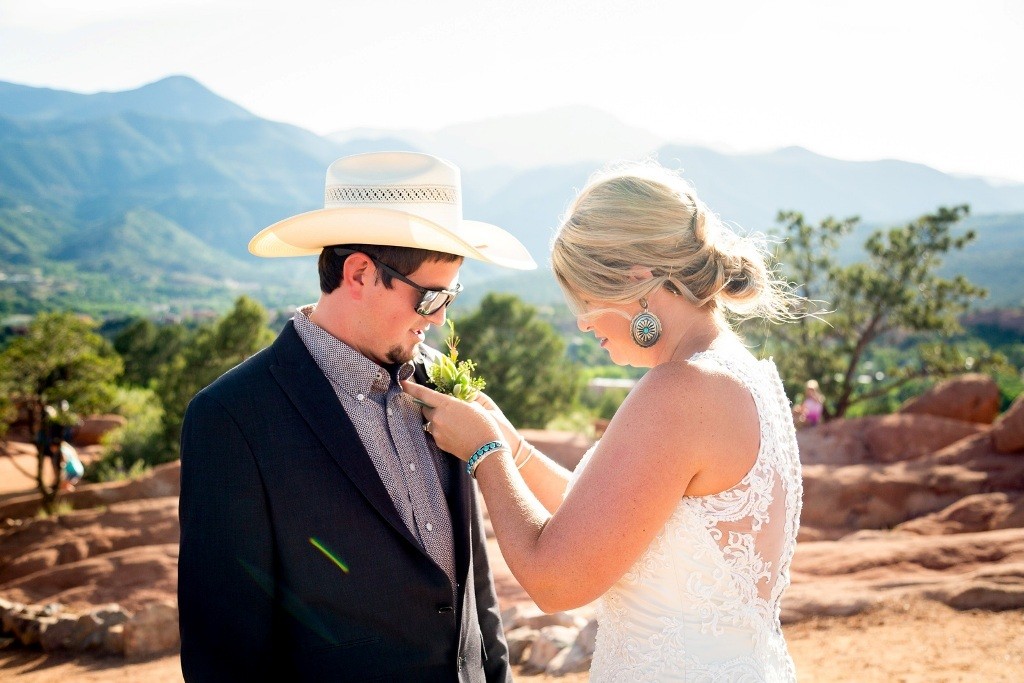 Tyler got a bit of help from Kaitlin to pin on his boutonniere. Kaitlin's bouquet was a subtle blend of pinks, mauve and gray with succulents, ranunculus and roses.
We scheduled their ceremony for 6:30 PM in the hope of taking advantage of softer light and cooler temperatures. But the cloudless July sky and the sun beating on the rocks caused the temps to stay well into the 90's for their entire ceremony and photo shoot.
These two didn't seem to mind a bit; they were totally focused on each other–as it should be!
The red clay of Garden of the Gods makes for great contrast against a white wedding dress.
The Garden of the Gods is massive, so after the ceremony, we took Kaitlin and Tyler around to several spots within the park that offered a variety of backdrops for their photos. They two were perfectly willing to scramble over a few rocks for us!
In their own words
Why did you choose an intimate wedding?  We both have very…complicated…relationships with our families and hometowns. An intimate wedding of us and a couple close friends kept everything focused on our love and our futures.
What made you select the location you did? The Garden of the Gods is a beautiful location and a place neither one of us had been too. A new destination with new memories.
What words best describe your wedding day? Seamless. Breathtaking. Laid back. Loving.
What was your favorite part of your wedding day? All of it. The entire day was amazing. We are very easy going people naturally so an amazingly easy day was perfect for us.
What was the best thing about having an intimate wedding? The size and the value.
Any advice for other couples planning to elope? A marriage is about your love and commitment to each other. Your wedding should start out that way as well. An intimate wedding is a great way to show it.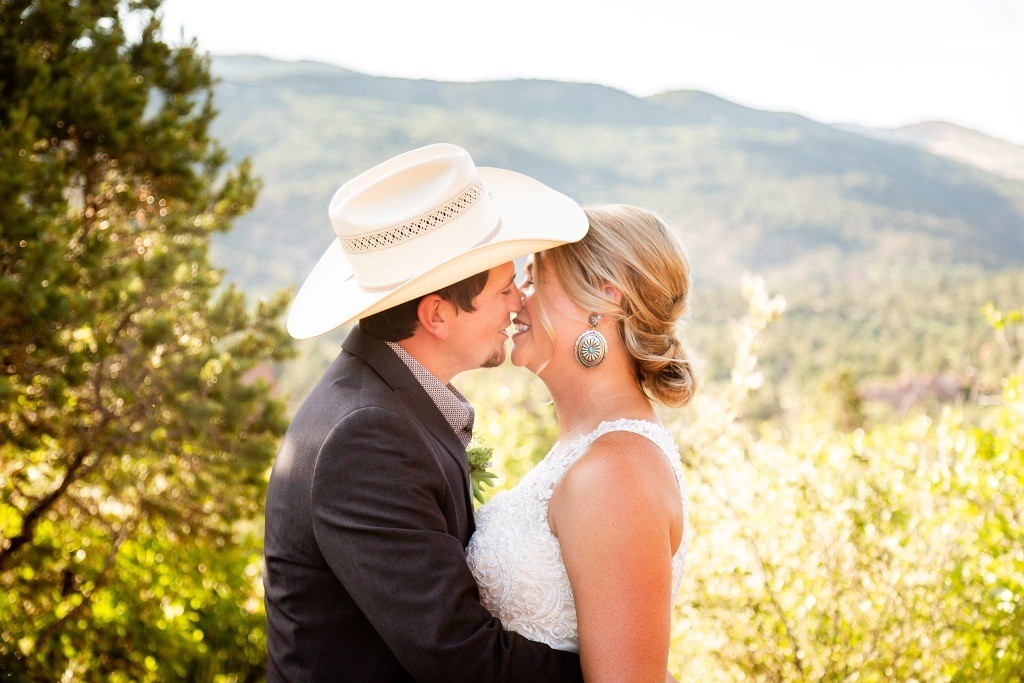 The easiest wedding we've ever been a part of and it was ours! There was nothing to worry about because it was all taken care of. Blue Sky Elopements was the best choice for our wedding. We were exceptionally happy with the services Blue Sky Elopements provided.
Services included in Tyler and Kaitlin's Garden of the Gods elopement package
Location Consulting
Coordination