Ideas to Entertain your Guests for your Destination Micro-Wedding
A destination micro-wedding means you'll have guests traveling from out of the area
The concept of a micro-wedding is to keep things simple and to have an intimate celebration focused on the couple and their closest friends and family members. However, you still need to play host to your guests, regardless of how diminutive the count is.
Don't leave your guests to fend for themselves for your destination micro-wedding. Sure, it's your day and you want the focus to be on you, your love and the start of this new chapter in your lives. But if you've invited friends and family to share in this special moment, you need to make sure they are taken care of while they're in town.
However, don't overschedule activities for your guests
A word of caution before we get into the tips for keeping  your guests happy during your destination wedding: don't feel like you have to schedule activities for every minute of the day. Chances are this is a mini vacation for your people and many may want to simply chill out and relax. Don't force it.
Likewise, don't insist that everyone participate in all activities as a big group. You're probably going to have a variety of ages, interests and energy levels among your guests. Respect that and let folks go at their own pace.
Consider your guests when choosing your venue
Most eloping couples opt for an outdoor ceremony to take advantage of the natural beauty of the area where they choose to be married. Remember that what is easily accessible for you might not be so simple for older guests and children. Don't drag your elderly grandmother up the side of a Colorado mountain at an altitude of 10,000 feet and expect her to be fine (especially if she's using an oxygen tank!). Cliffside elopements on the California coast can be beautiful, but they're not appropriate for small children as most of them don't have protective guardrails.
Outdoor micro-weddings can have you and your guests walking over uneven ground, standing out in the rain and snow and dealing with all kinds of potential hazards that aren't found at an indoor wedding. If you have your heart set on photos wiith dramatic backdrops, consider having your ceremony at an easier-to-access venue and then the two of you can go off with your photographer to visit the more challenging sites.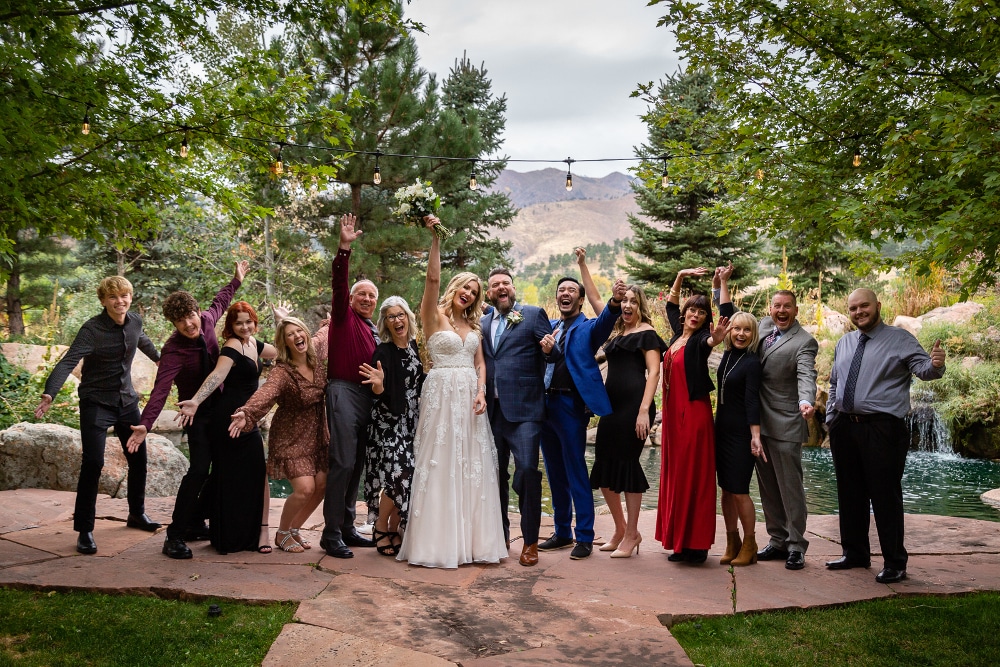 Arrange for welcome "goody bags" for your guests
Delight your guests and make them feel welcome by arranging for goody bags to await them upon check-in at their lodging. Suggestions for what to put in the bags include:
Bottles of water
Snacks
A list of area activities
A map of the area (don't forget directions to your ceremony!)
A timeline of wedding events
A locally-based souvenir or product
Sunscreen and/or bug repellant
A thank you note telling them how much you appreciate that they've travelled to be with you on your wedding day
Be sure to keep your goody bags small. Your guests are travelling and whatever they don't use or consume may have to go into their checked luggage. And don't forget to make up special bags for kids if you have young ones on your guest list.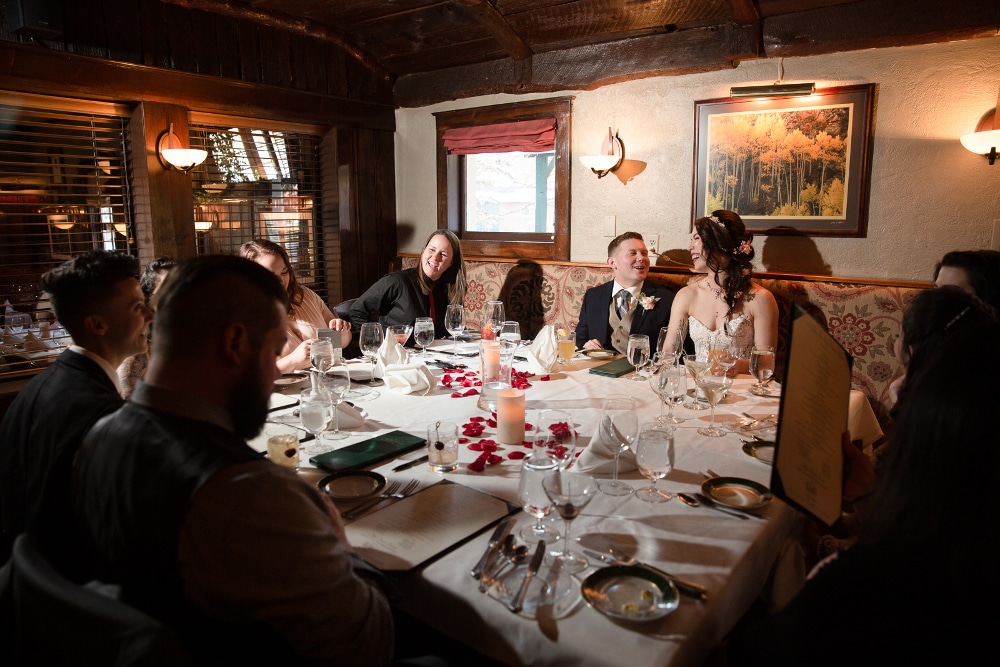 Set up activities that are unique to the area where you're staying
Treat your guests to location-specific activities that they won't find close to home. These will vary depending on your choice of location, but here are some suggestions:
A winery, beer, or distillery tour of a locally-made beverage
A walking or biking tour of the downtown area
Local hikes
Local festivals occurring while you're in town
Kid-friendly events
Jeep or boat tours
A fun museum visit that they won't find in their hometown (e.g. homes of historical figures from the area, museums featuring local activities and art, etc.)
A house tour of local homes
Recreational activities: whitewater rafting, beach activities, local parks
Shopping
Set up activities that allow people to get to know each other or to reconnect
Perhaps your wedding is the first time your two families have met. If so, arrange for some lowkey events that allow people to meet and mingle: a cocktail hour the night before your wedding, a game night or an evening out on the town. Whether your guests are newly acquainted or old friends, they will appreciate the opportunity to socialize.
Plan a simple day-before the wedding get-together
You don't have to break the bank. Consider a simple wine and cheese get-together in the late afternoon, or a dessert and coffee bar later in the evening (just don't forget to offer a decaf option!). If you're able to spend more, think about hosting a catered barbecue.
Do not leave your guests hanging on the wedding day
The one period of time that many couples ignore is the downtime (for guests) between the ceremony and the post-wedding celebration. In all likelihood, there will be a period of time after your ceremony and the guest photos where your photographer will whisk the two of you away for couple photos. This is your opportunity to connect with one another as a couple and to have your photos reflect your personalities. The last thing you want to be worried about is your guests' comfort as they hang around waiting for you to wrap up.
Also, you probably don't want your guests traipsing around after you and your photographer, getting in the way and shouting , "look over here!" as they try to get in their own cell phone photos. Have something set up for your guests to do between ceremony and reception and have your photographer make a tactful announcement (after they have completed group photos) to tell your family and friends where to go and where and when to reconvene. This can be as simple as encouraging your guests to go back to their lodging to relax until dinner, or providing them with appetizers and a cocktail hour so they can mix and mingle while you are getting your photos taken. Be sure to include this info in your itinerary sheet as well.
Don't forget the morning-after fun
If guests are not rushing off to the airport the morning after your wedding, consider hosting a brunch as a final get-together. It'll give you and your new spouse a chance to connect with everyone before you head off for your honeymoon.
One more tip if you want your wedding to be a mini family reunion
Many Blue Sky couples book all-inclusive lodging that allows them and their guests to all stay in one place, while giving them the opportunity to have their ceremony and post-wedding party onsite as well. Options range from a block of hotel rooms to ranches, larger vacation rentals and clusters of cabins or cottages within the same property. This allows you to have an entire place all to yourselves and gives a real "get away from it all" flavor to your destination wedding. We work with a selct few of these types of lodging in both California and Colorado and include referrals as part of lour location consulting services.
A final word of advice: don't make things too elaborate
Simplicity is the name of the game for micro-weddings, and that includes entertaining your guests. You don't have to arrange for photo booths, elaborate scavenger hunts, magicians, and paint and sip classes! All of these things will undoubtedly give you more moving parts than you want to manage for your destination wedding. Keep things simple, provide a variety of options and don't insist on mass group participation and your guests will feel welcomed and appreciated.