A Colorado Rocky Mountain Destination Wedding for Chris and Monica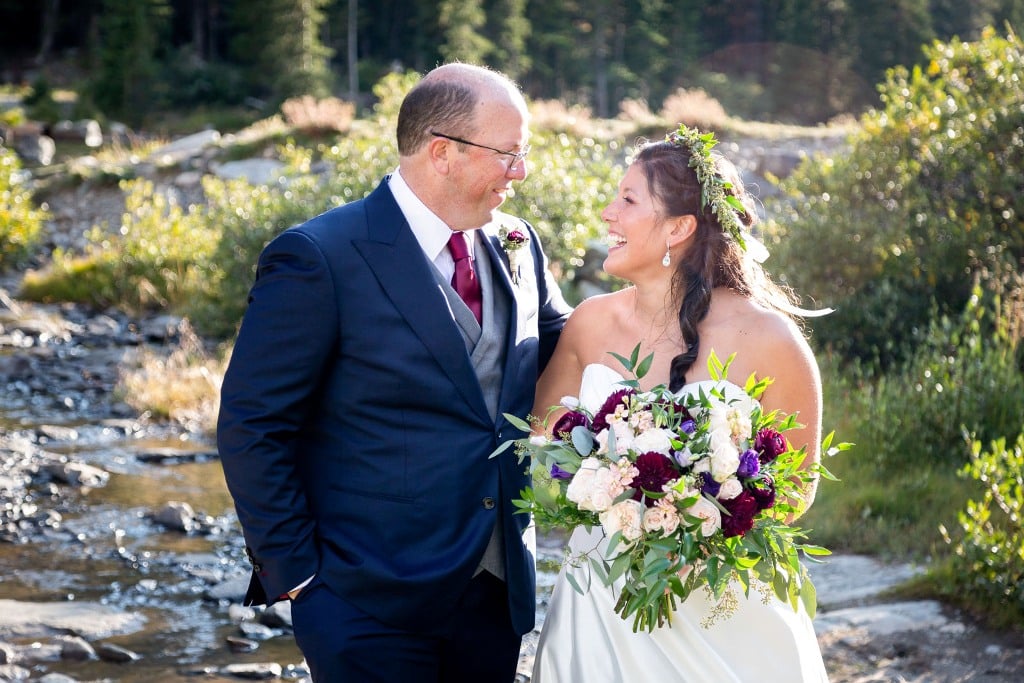 Chris and Monica came from Minnesota for their Colorado Rocky Mountain destination wedding.
Having visited Utah the previous year, they got a taste for the mountain life (who doesn't?). So they knew a Rocky Mountain destination wedding was in the cards for them; they just didn't know which state. Since Monica had never been to our gorgeous state–and less face it–Colorado is pretty synonymous with the Rocky Mountains–Colorado it was!
Wanting a fabulous mountain backdrop, we researched locations together and came up with what has now become my favorite mountain backdrop site in Breckenridge. (I learn so much from my couples who are willing to think outside the box for their wedding venue.) The site, which is in Breckenridge, boasts two waterfalls, several alpine lakes and panoramic mountain views. It's the quintessential Rocky Mountain destination wedding site and since Chris and Monica's wedding there in 2018, we've referred it to countless numbers of eloping couples.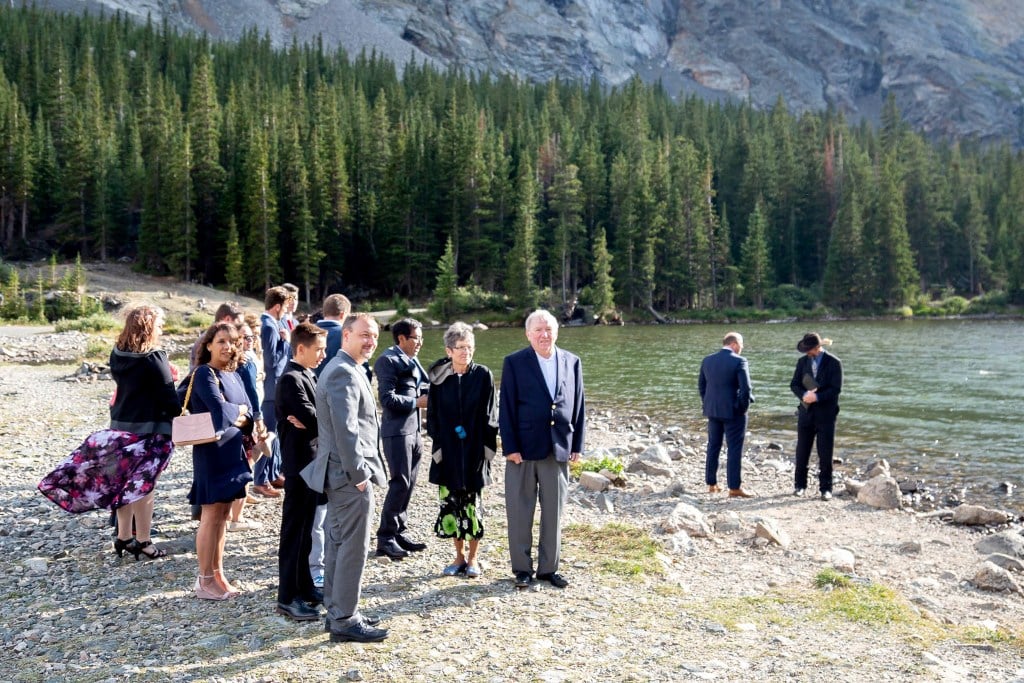 Chris and Monica's First Look
Chris hadn't seen Monica on the wedding prior to the ceremony, so with his back turned and their friends and family expectantly waiting, Monica approached their ceremony site on the shores of the lake with towering Mount Quandary in the background.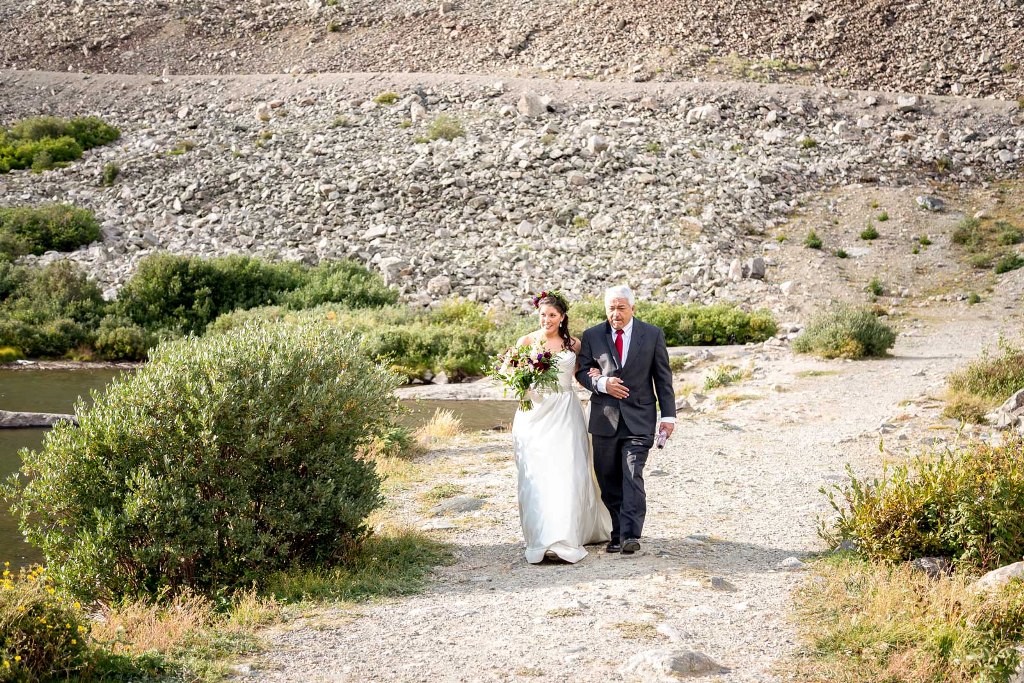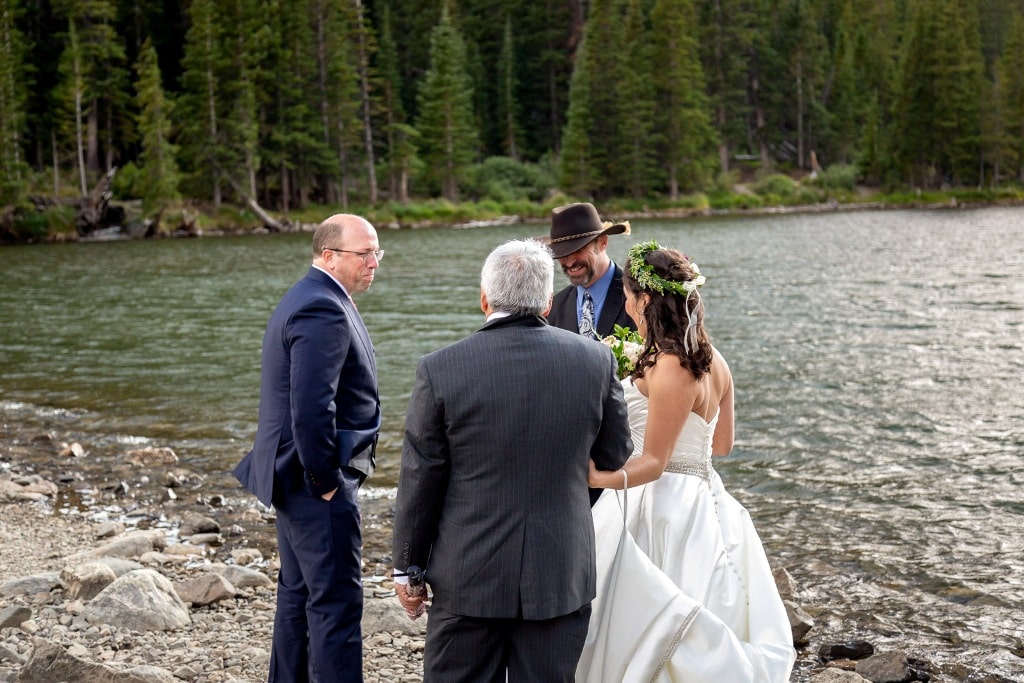 And then! Chris' reaction was priceless!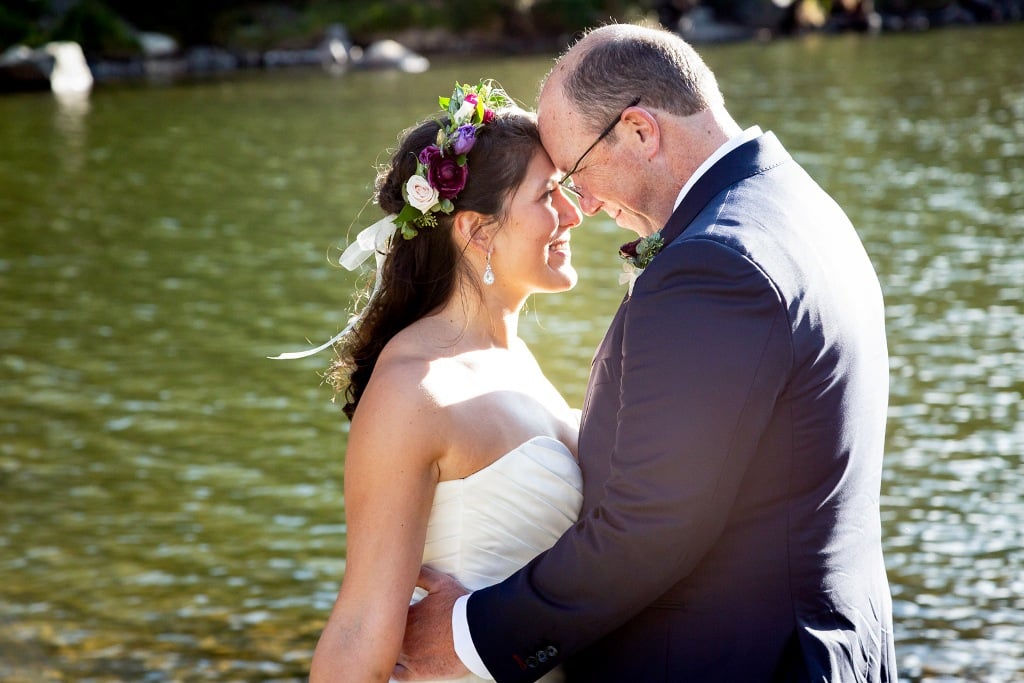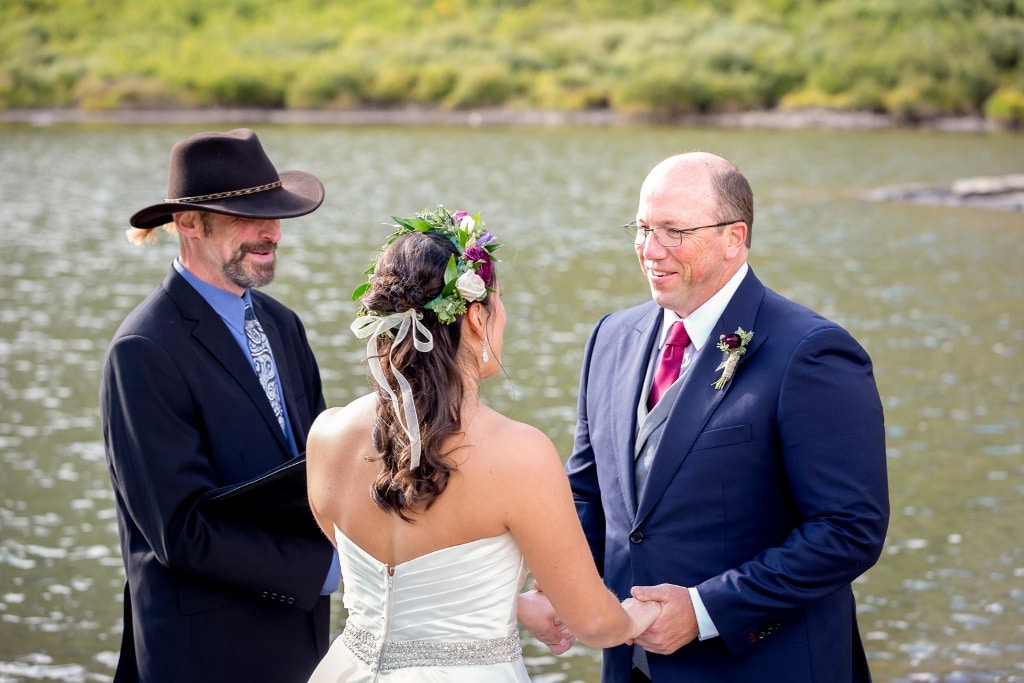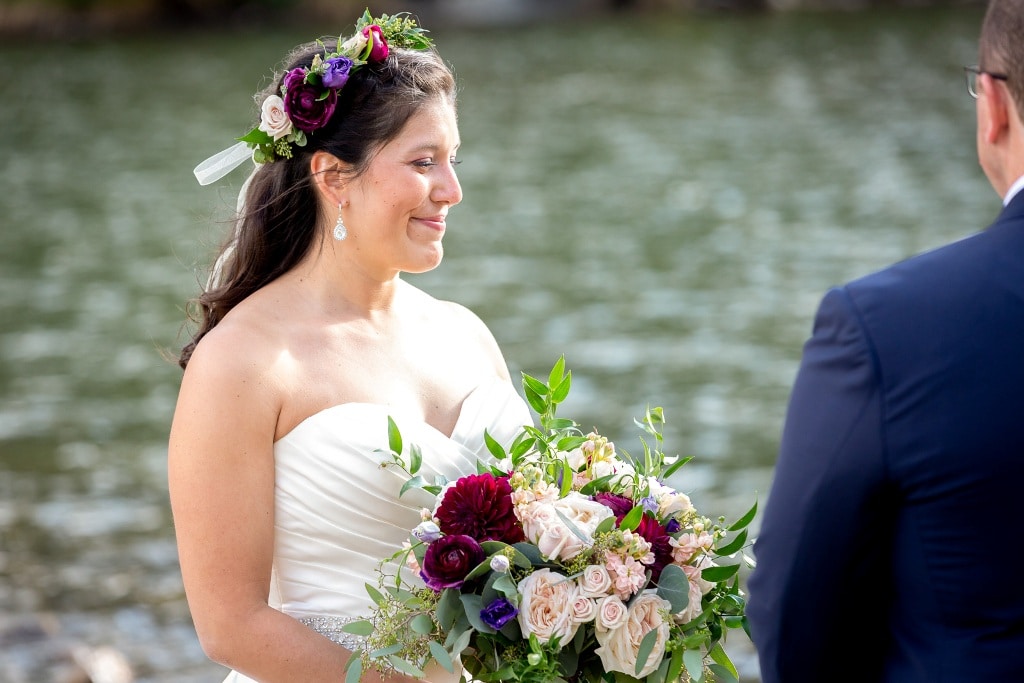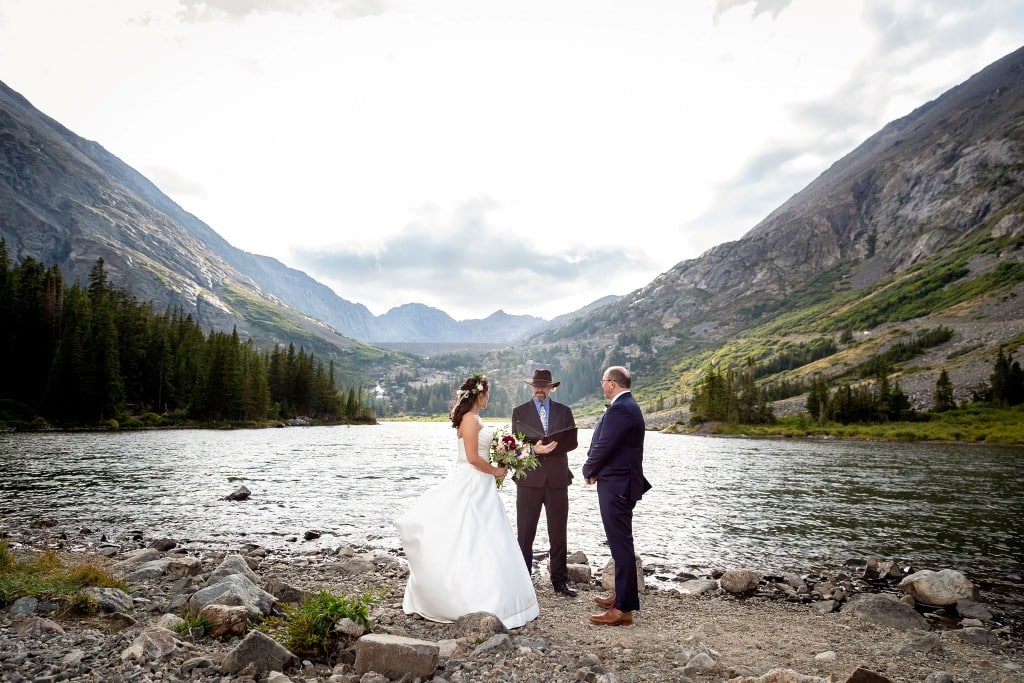 They sealed their vows with the customary first married kiss.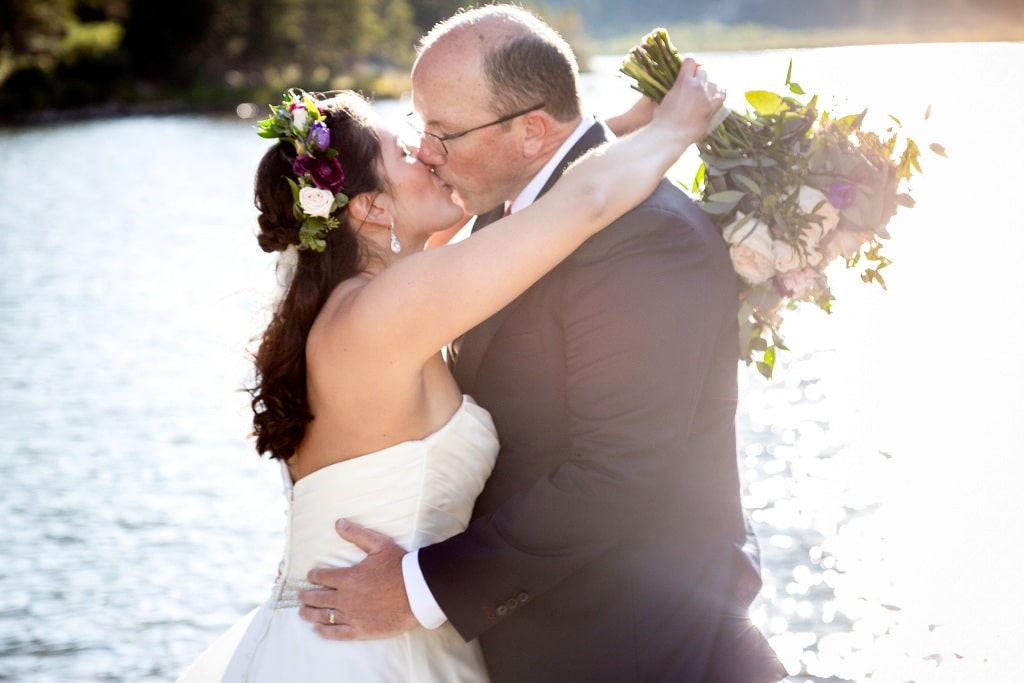 LOVE how jubilant they were!!!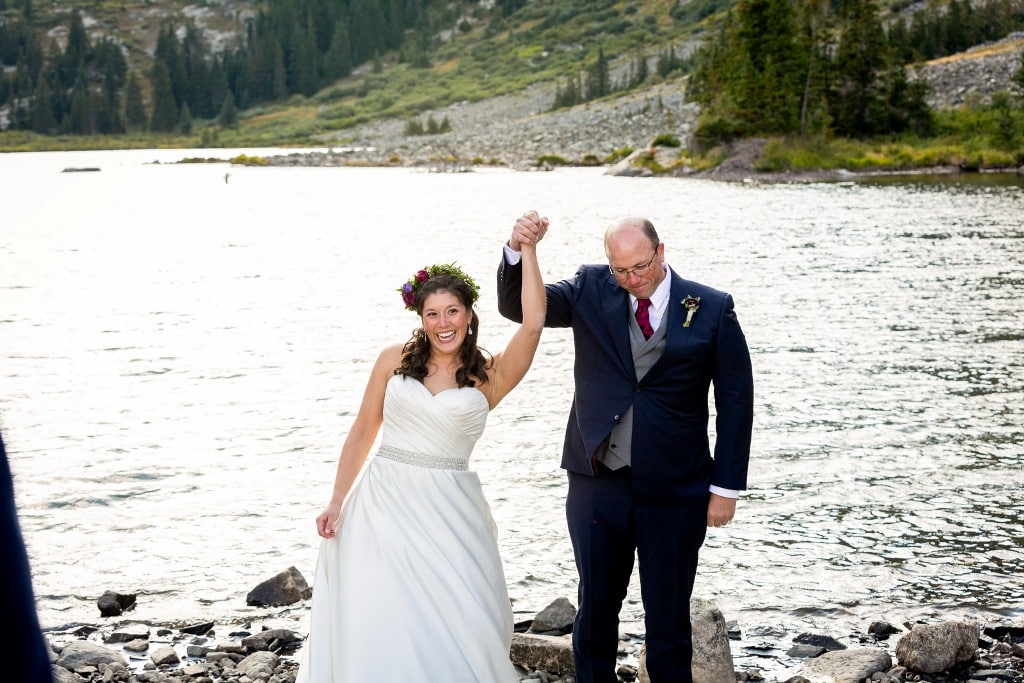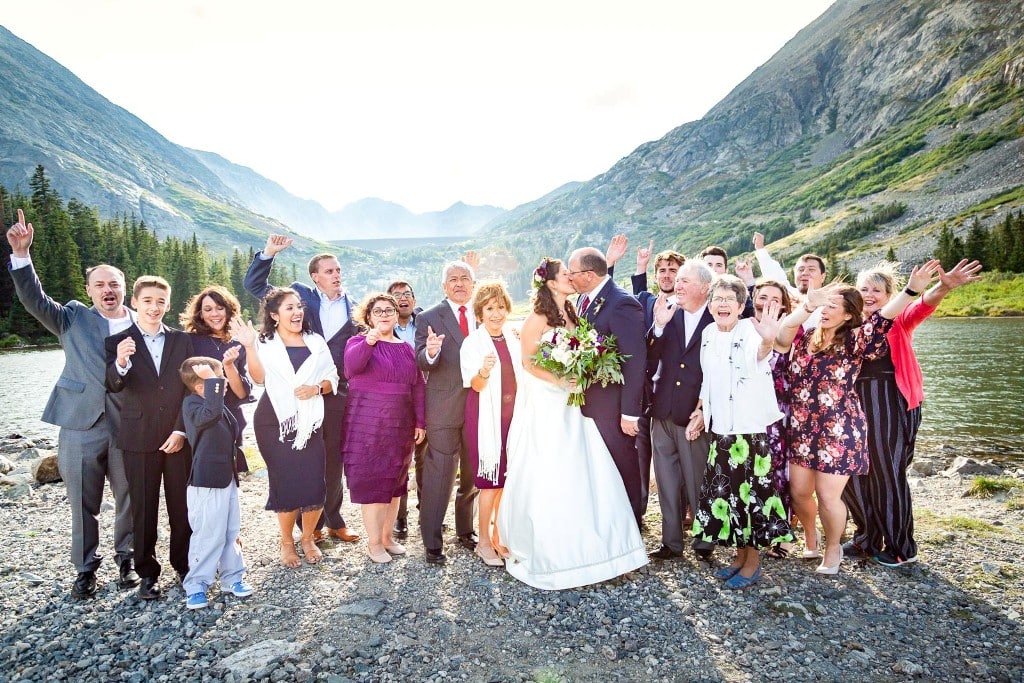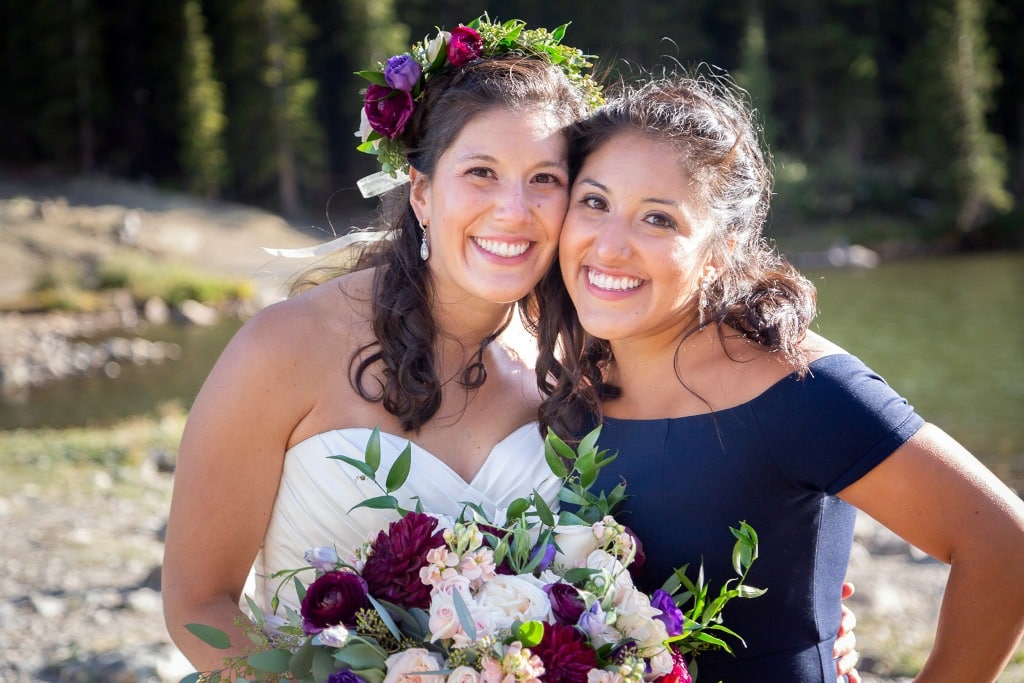 In their own words
Why did you choose an intimate wedding?
Monica does not like to be the center of attention so having a big wedding wasn't an option. We both liked the idea of an intimate ceremony surrounded by our family and closest friends.
What words best describe your wedding day?
Intimate, elegant, unique with a sense of adventure.
What was your favorite part of your wedding day?
For Monica: Touching Chris's shoulder to have him turn around and seeing him looking so handsome in his suit and then watching the tears build up in his eyes when I smiled at him.
For Chris: The magnificent location and marrying his best friend.
What was the best thing about having an intimate wedding?
How stress free it was! Everything was taken care of.
Any advice for other couples planning to elope?
Go for it! It is stress free and everything is taken care of. It doesn't matter if you have a big elaborate wedding or an intimate one, at the end of the day, you are married in both cases.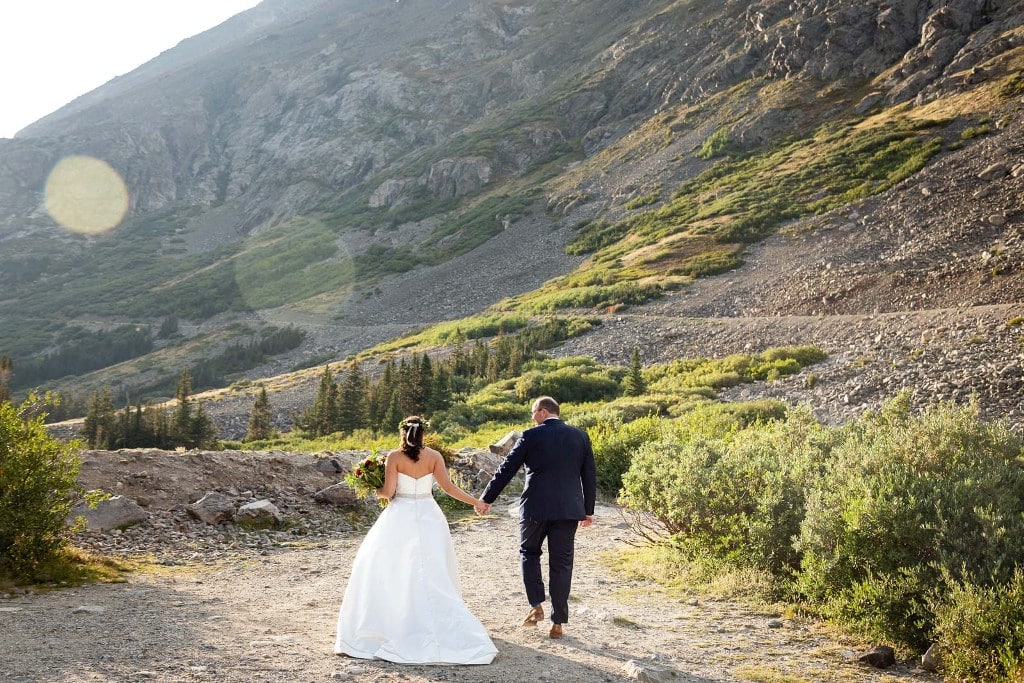 Services included in Monica & Chris' Colorado Rocky Mountain destination wedding package
Location Consulting
Officiating
Photography
Bridal Hair & Makeup,
Flowers