Washington Beach Elopements
The rocky beaches of Washington's coast offer a dramatic backdrop for an elopement wedding. For the most part, Washington beaches are easy to access, yet you feel a million miles away from people. That's the beauty of the Olympic Peninsula Coast!
We'll put together an all-inclusive Washington beach elopement experience for you that includes everything: help finding the perfect beach venue, officiating, photography/videography, flowers, bridal hair and makeup, lodging and restaurant referrals.
If your beach elopement requires a permit (it will if you elope at an Olympic National Park Beach, we'll roll the cost of the permit into your package and obtain it for you. One less thing you need to worry about!
And we'll oversee the entire process for you so all you have to do is show up and say "I do."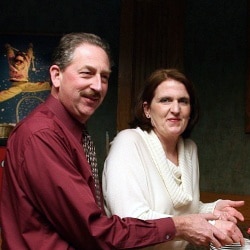 We're husband and wife team Maureen Thomson & Jeremy Myers and we love elopement weddings. (We had one ourselves!) We and our crew of talented local wedding professionals have been putting together small weddings filled with laughter and happy tears since 2002.
Elopements on the beach in Washington are an experience like no other! And when you get tired of coastal photos (yeah… like that ever happens!), we'll take you over to nearby rainforests for more incredible elopement wedding photo opportunities.
Visit our Washington Elopements page for more info on our all-inclusive elopement packages and to get started.