A California Coast Destination Wedding for Olivia and Paul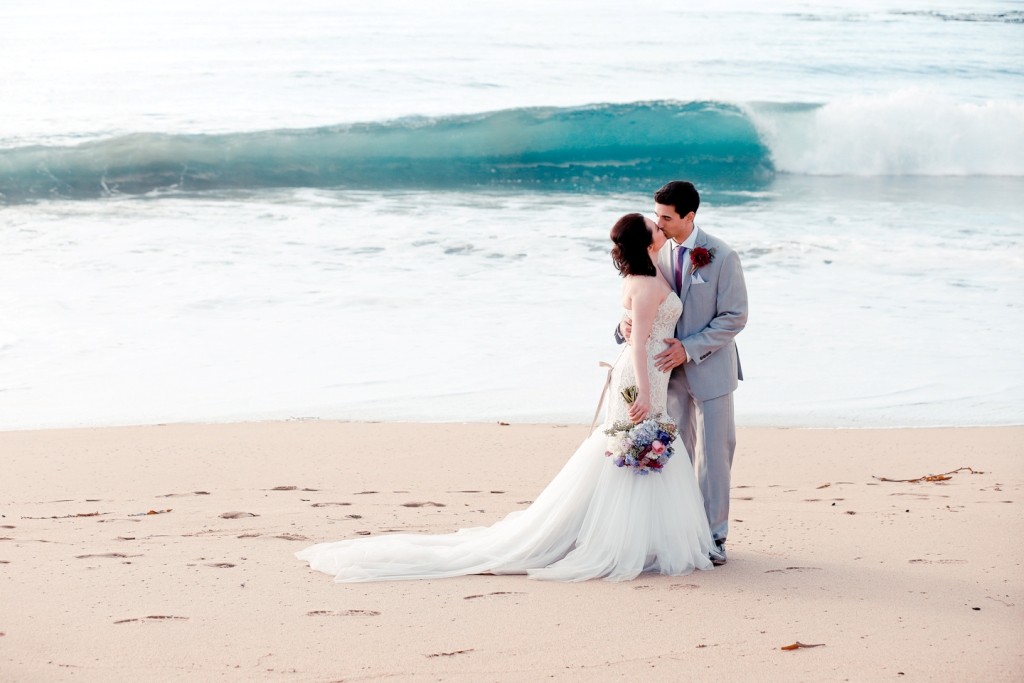 The Rocky Point Restaurant was the venue for the California coast destination wedding of Olivia and Paul.
In early October, these two traveled from Minnesota with their families to tie the knot in an intimate ceremony overlooking the Pacific. The day was gorgeous and festive. The bride was stunning and the groom was beaming.
What more could we ask for?
Olivia had her hair and makeup done by our professional stylist.
Olivia's sister officiated their ceremony.
Olivia's bouquet was a mixture of roses, freesia, lilacs, baby's breath, and hydrangeas  in shades of purple.
Why did you choose an intimate wedding? 
"We'd be lying if part of our reasoning for having an intimate wedding wasn't because of the money we'd save. We decided all the money we saved with a small wedding can go to grander things in the future, including a home, a wonderful honeymoon, and more opportunities to visit our families that are spread out across the United States."
What words best describe your wedding day? 
"Perfect comes to mind. Everything was perfect. Beautiful, classic, elegant, romantic, emotional…We both felt incredibly lucky."
What was your favorite part of your wedding day? 
"We held a dinner following our ceremony for our 18 guests. Since our wedding party was so small, almost EVERYONE stood up and made a speech directed at the bride and groom. We were really moved by this."
What was the best thing about having an intimate wedding? 
"The best thing is being able to look around and know that every single face smiling back at you is truly there because they wanted to be. We knew we were surrounded by the people who would and will support us no matter what."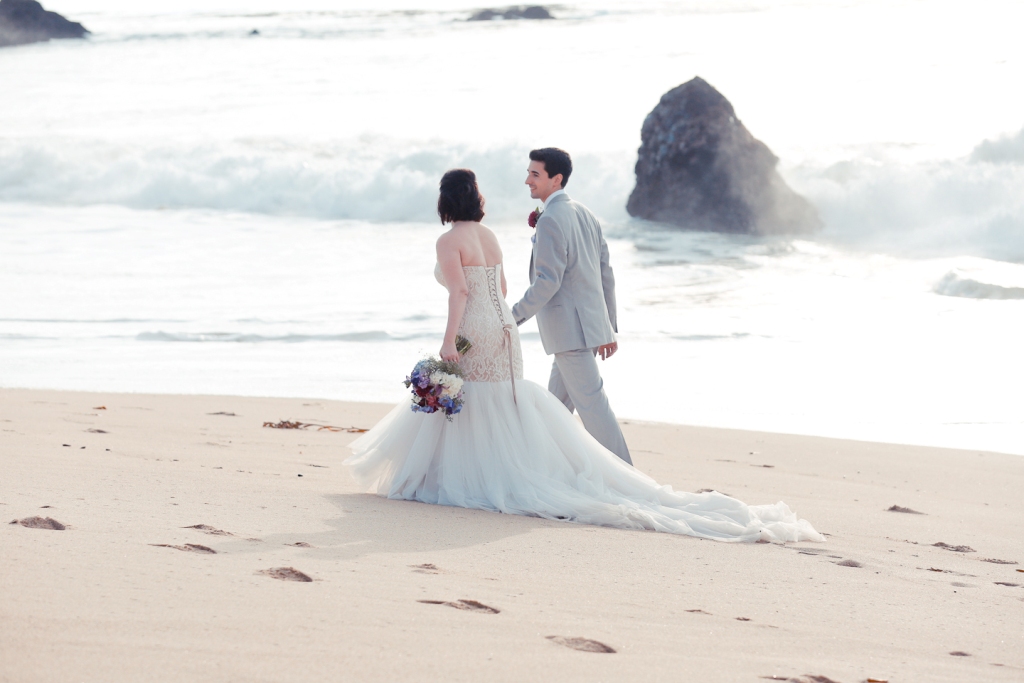 "We were very fortunate to put our trust in Blue Sky Elopements. I lived in Minnesota, my husband lived in New York, and we were trying to plan a wedding in California! It fit within our budget and really took the pressure off the need to "vendor shop". With both of us out of state and doing long-distance, there was no way we could have vendor shopped within our budget. The day of, everyone provided by Blue Sky works like clockwork. We were very happy, especially with the flowers and makeup artist! Thank you so much Blue Sky Elopements for taking the pressure off us and for being patient with our many questions! We had a beautiful day."