A Wedding on Horseback on the Beach for Wendy & Lori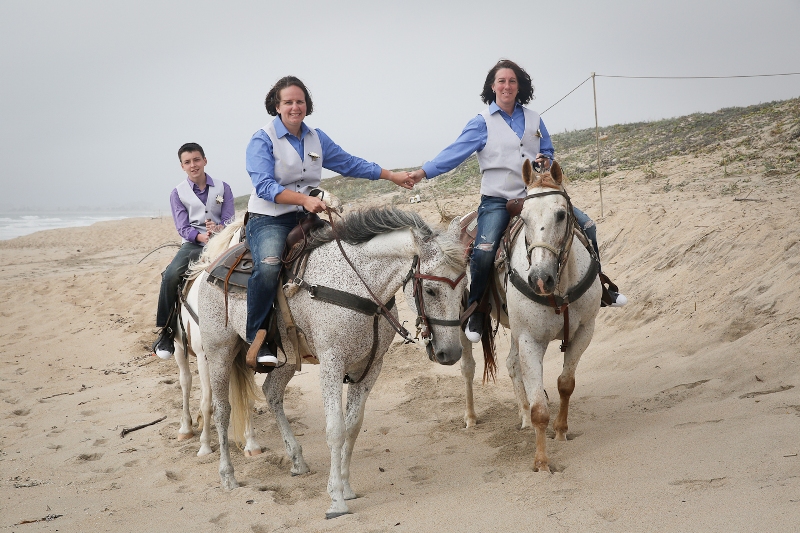 Although I wasn't at this wedding in person, I can tell you I love absolutely everything about Lori and Wendy's elopement. I love the intimacy of just the two of them and their son. I love their matching outfits–and the coordinating one for Jaden. And check out the sneakers. I love that they got married in jeans…on the beach…on horseback.
And I especially love the beautiful ring box they made for the occasion.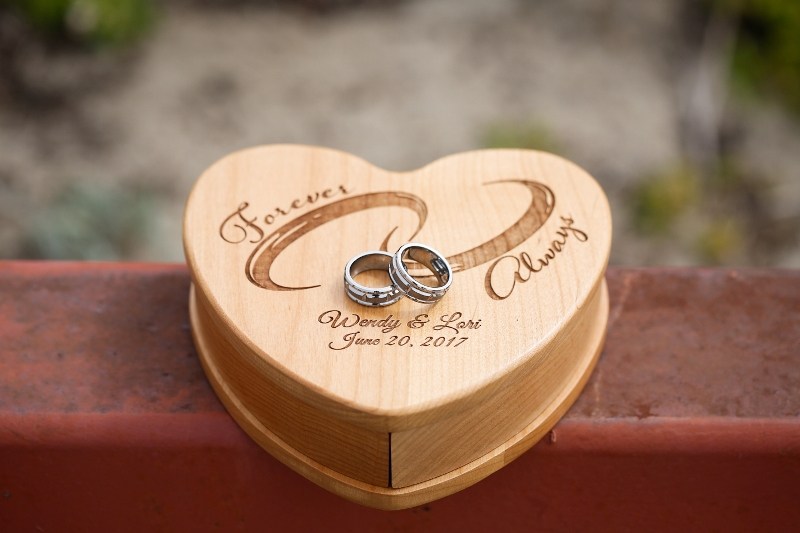 When Wendy contacted me, I knew she and Lori were a perfect fit for what we offer. They wanted simplicity, intimacy, a beautiful backdrop. "Just the three of us," Wendy said.
The horses came later–after they saw a picture I sent them of a previous horseback wedding on the beach that we'd coordinated. Being horse lovers themselves, they thought this was the ultimate icing on the cake for the type of wedding they were seeking.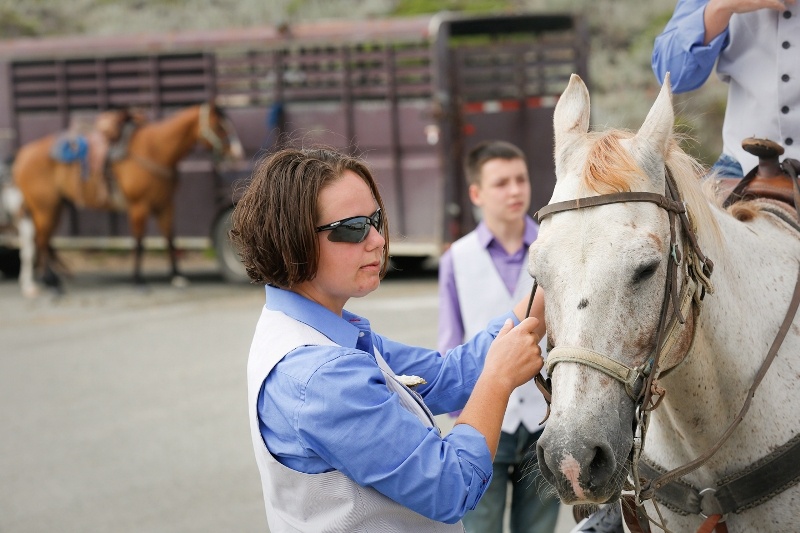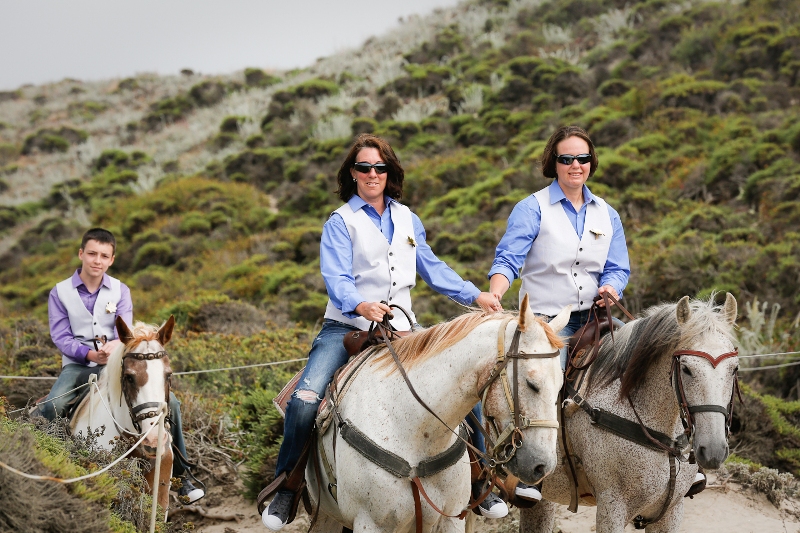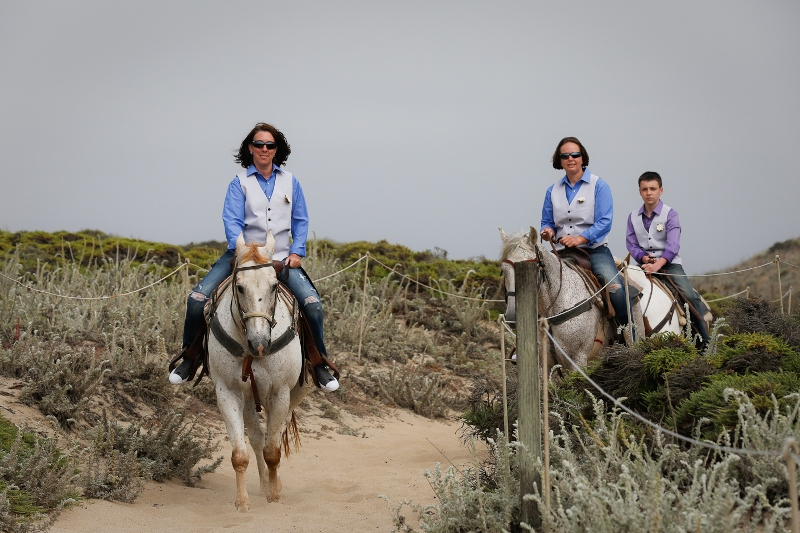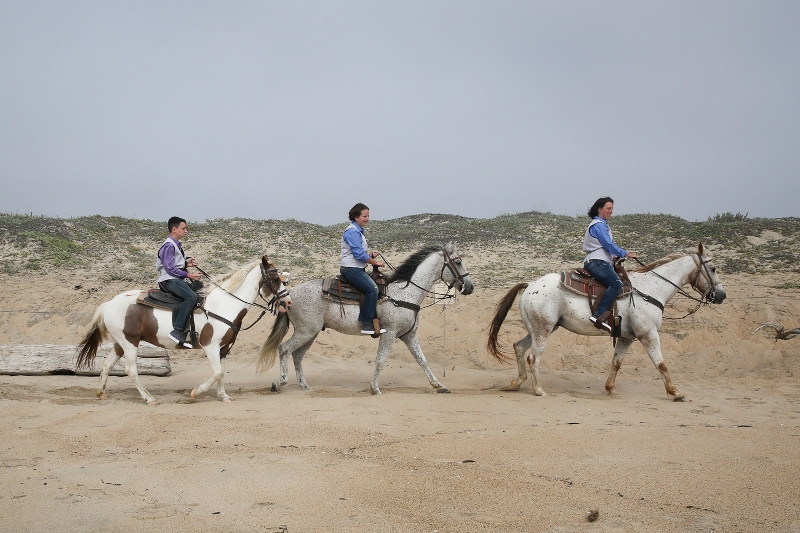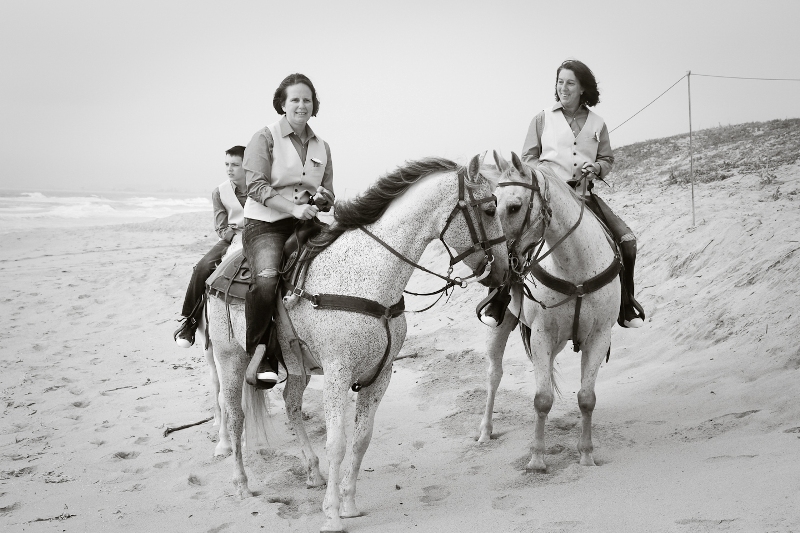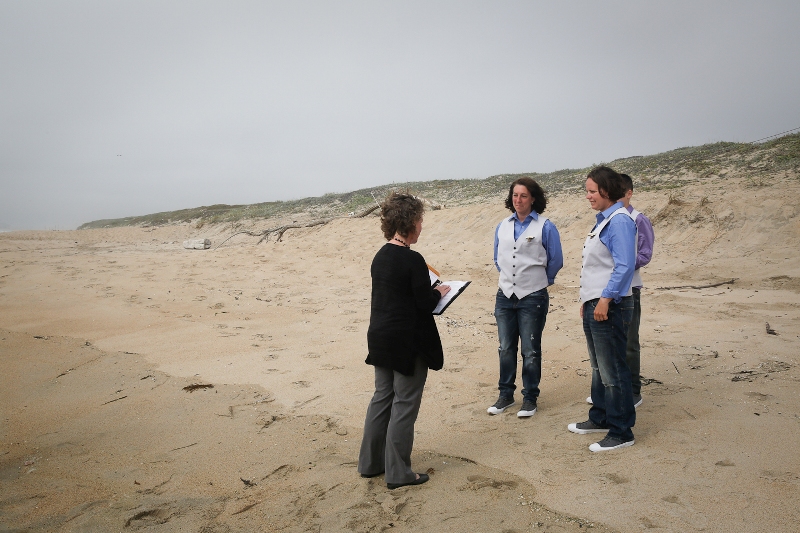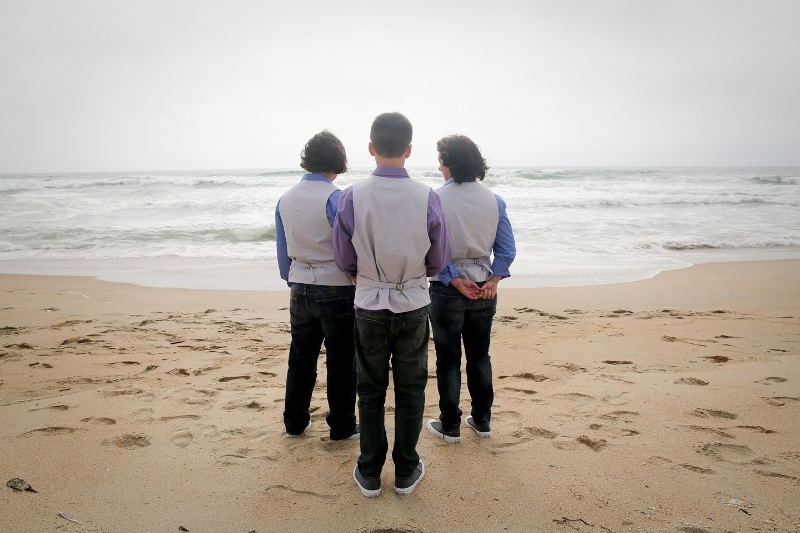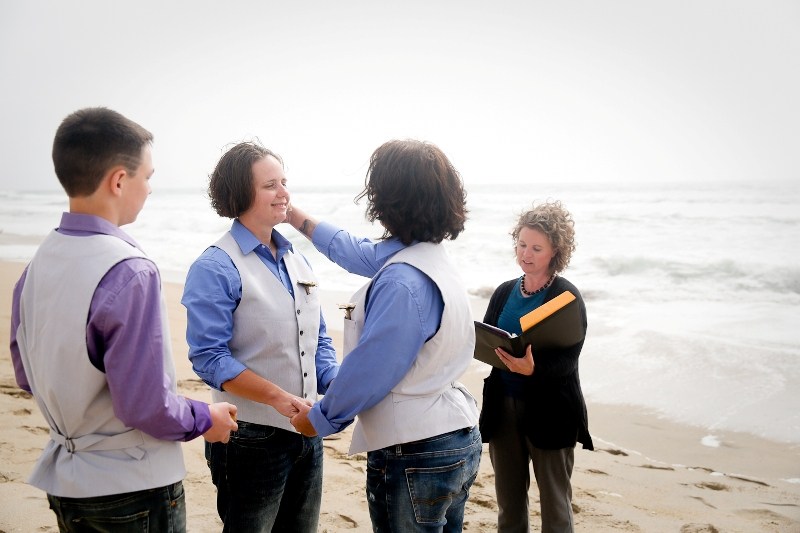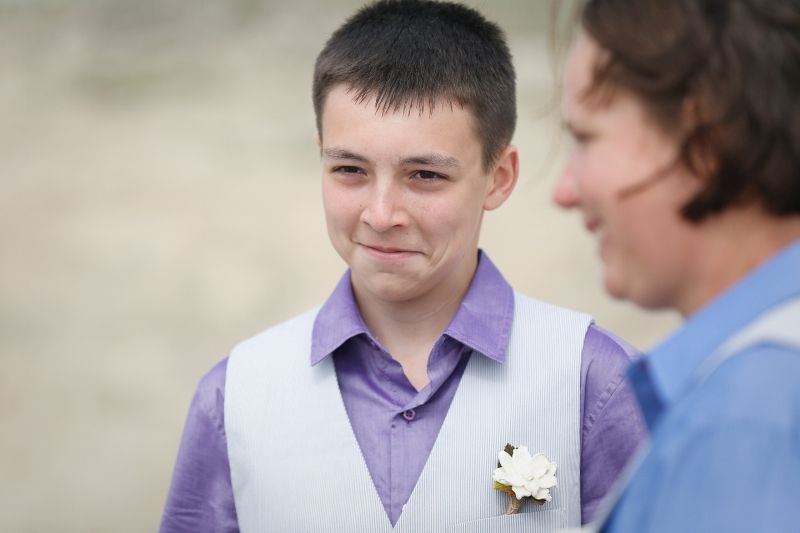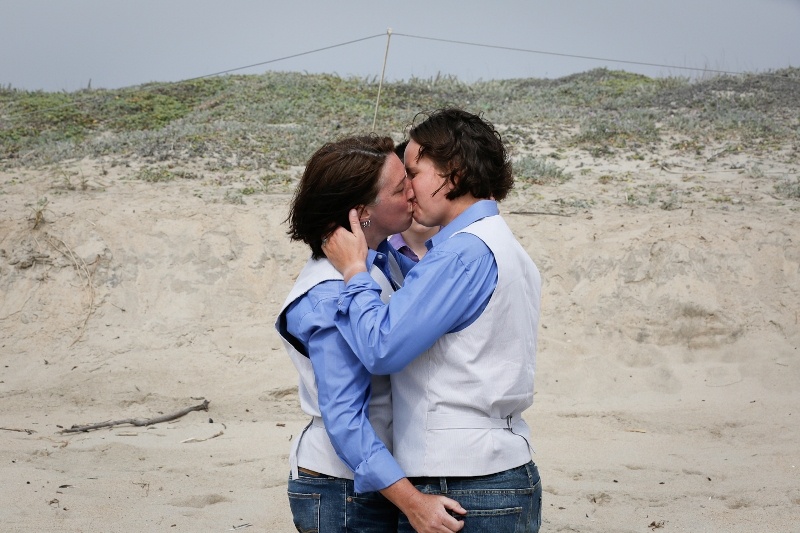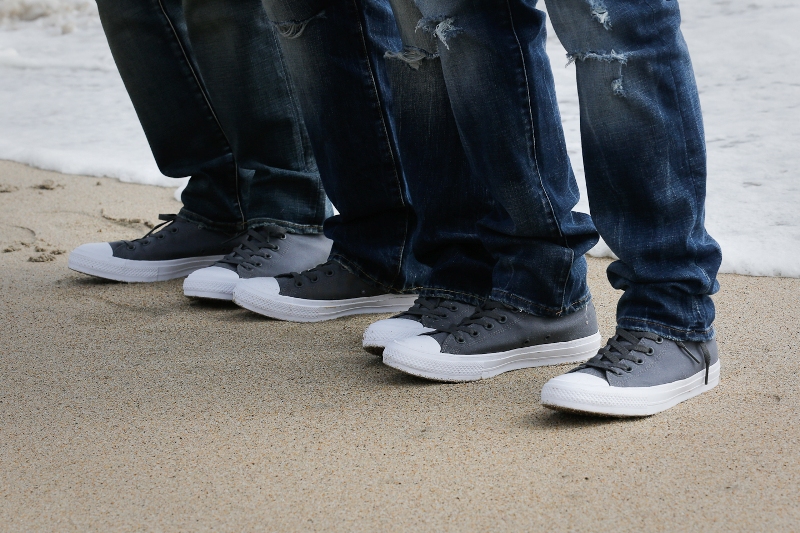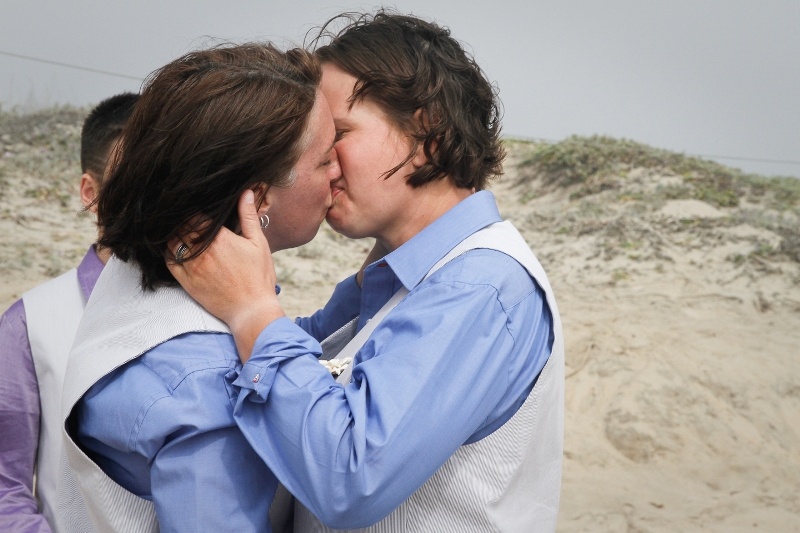 After the ceremony, Wendy and Lori (temporarily!) left the horses in the hands of their handler while they took a romantic stroll on the beach.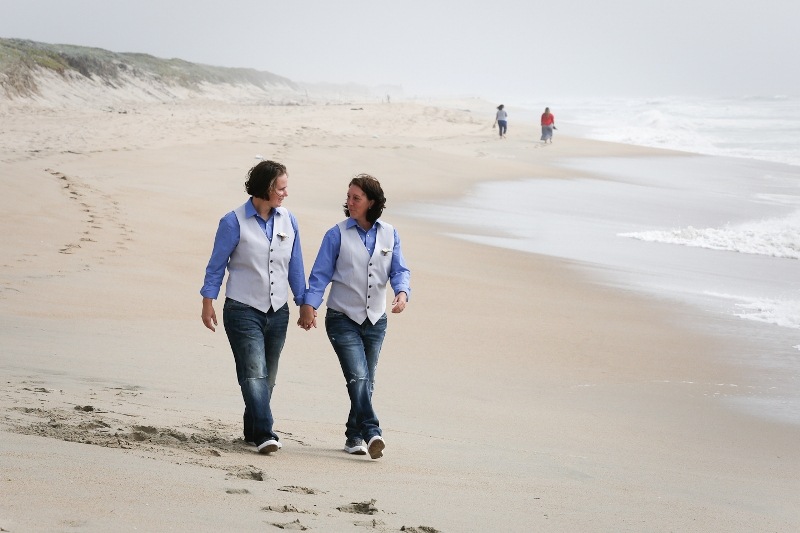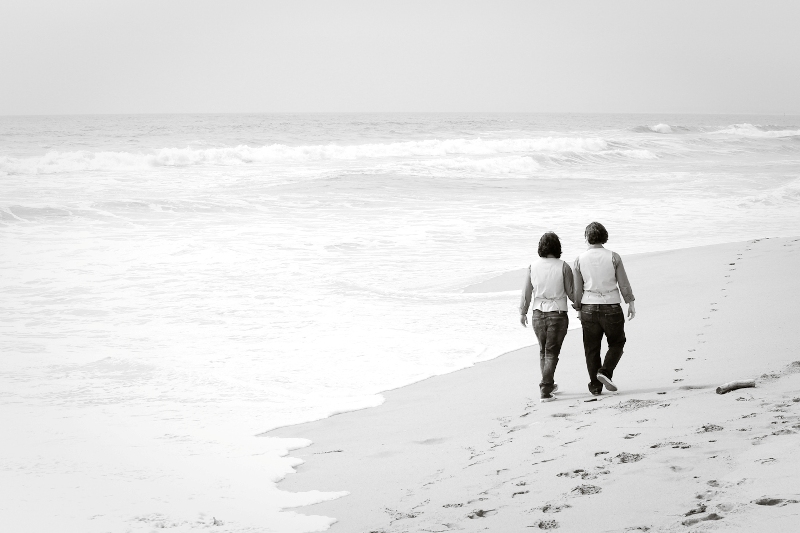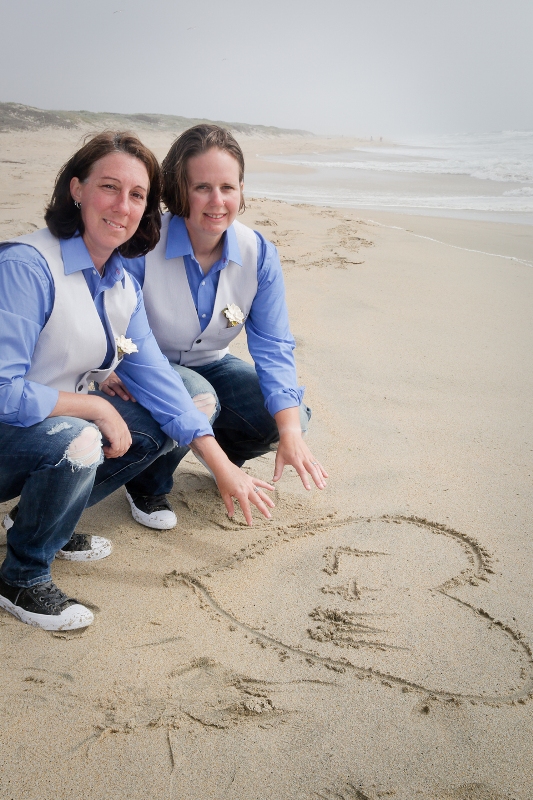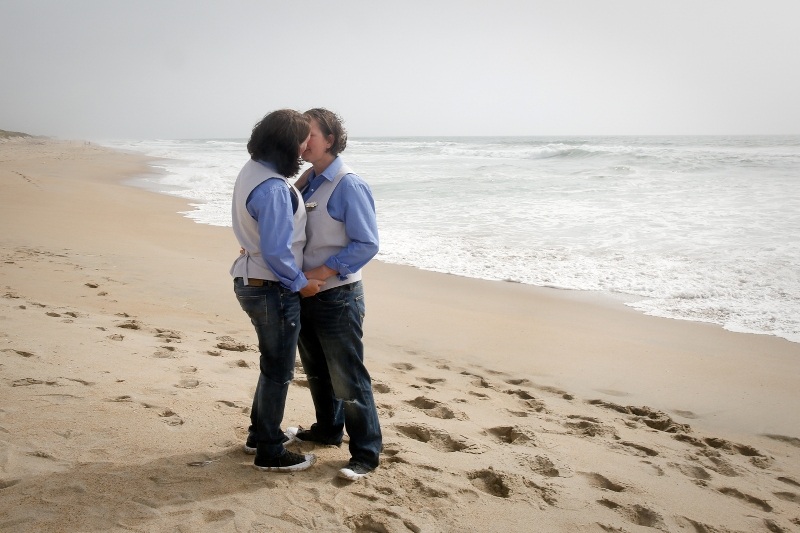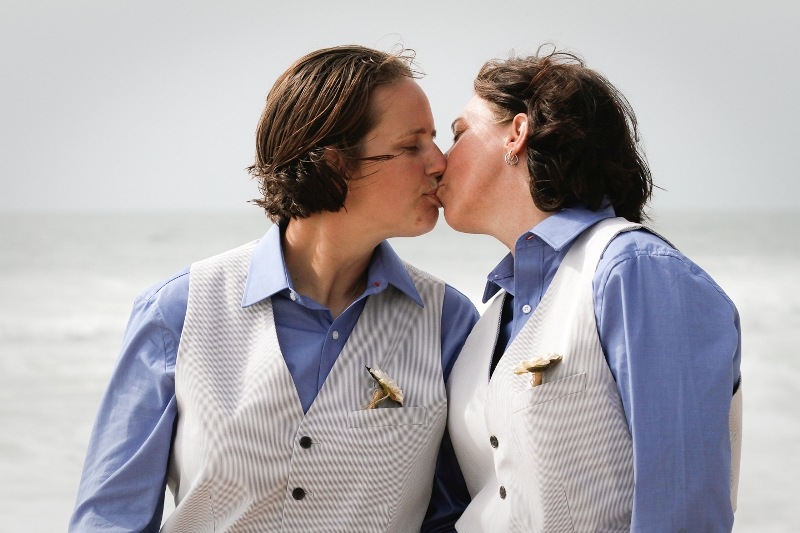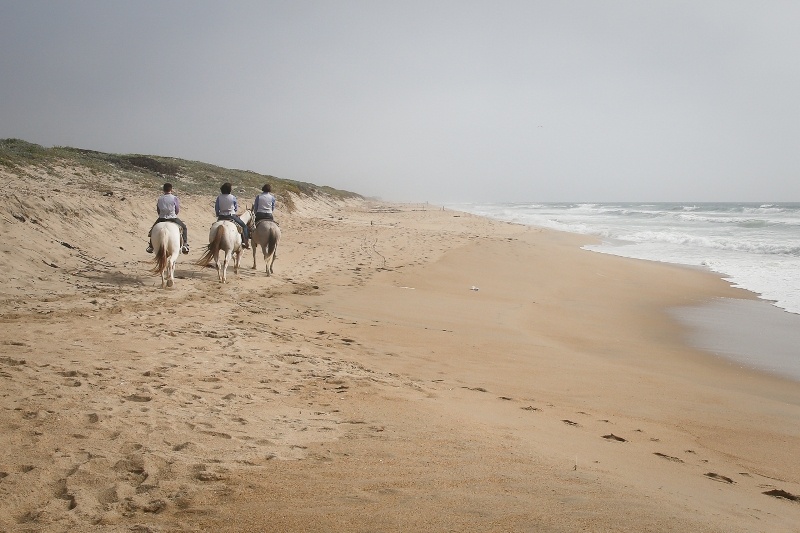 Why did you choose an intimate wedding?
"We both wanted to go away and get married on the beach. We chose an intimate wedding because it suits our personalities."
What made you select the location you did?
"Wendy works in California from time to time. We combined a work trip and our wedding/honeymoon."
What words best describe your wedding day?
"It was what we always wanted. The weather was beautiful. We rode horses to the beach, got married, and got back on the horses and enjoyed a ride on the beach! Fantastic day!!"
What was your favorite part of your wedding day?
"Of course, our favorite part was saying, I' do.'"
What was the best thing about having an intimate wedding?
"It was a private moment for Lori, myself, and my son, Jaden"
Any advice for other couples planning to elope?
"DO IT!! It eliminates the stress and mess of planning a wedding."
Words of praise for Blue Sky Elopements
"The photographer and officiant were extraordinary!! They went above and beyond to make our day special!! I recommend (Blue Sky Elopements) to anyone seeking to elope. They were fantastic and everything was perfect."