A Winter Park Wedding for Jennifer and Mike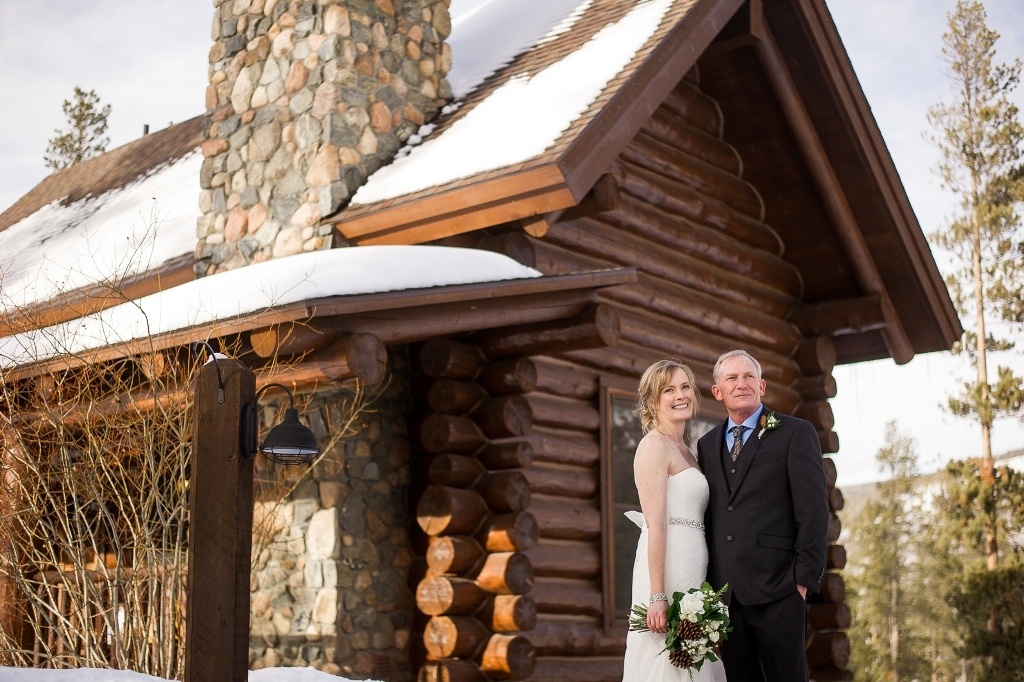 A whirlwind romance led Jennifer and Mike to my (metaphorical) door. Less than a year after being introduced by a mutual friend, these two were planning their Valentine's Day (how appropriate) Winter Park wedding with me.
I was thrilled to help them plan the intimate wedding that was perfect for them. We considered various venues, and they ultimately choose a cozy cabin on the grounds of a spectacular resort in Winter Park. The plan (which came off without a hitch) was to stay in the cabin for a few days and have their wedding on the grounds with a snowy Rocky Mountain backdrop. Plan B–in case of inclement weather–was to have the ceremony inside said cozy cabin.
Plan B was not needed as Valentine's Day dawned with just a few clouds and no storms on the horizon. And the sunny skies made it warm enough for Jennifer to step outside in her gorgeous sleeveless wedding dress.
With only the two of them to please, the mood of the day was joyful and filled with smiles and laughter.
Jennifer's bouquet was a winter-winning combination of white roses, greenery and pine cones. Mike sported a miniature version of her bouquet for his boutonniere.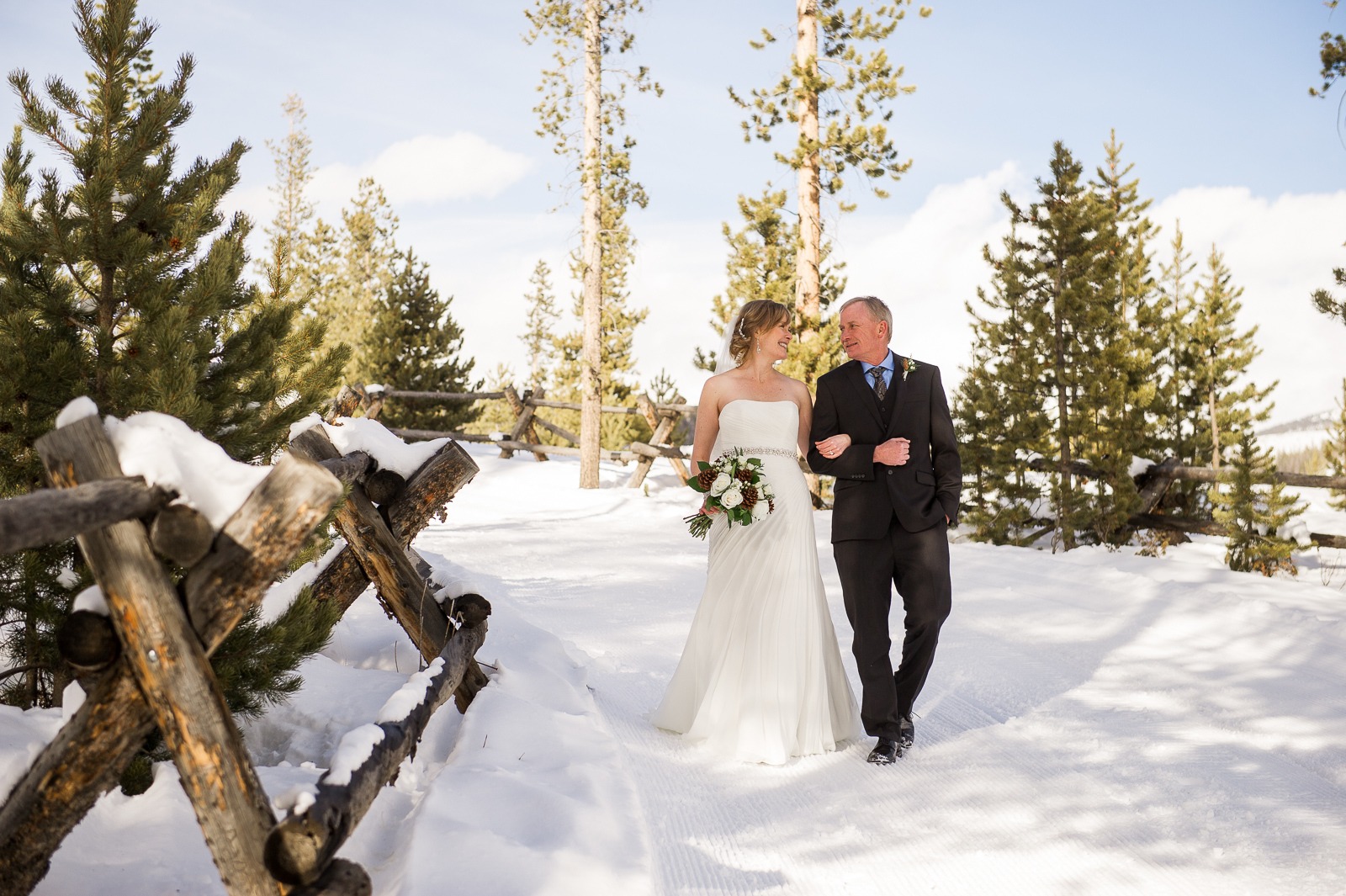 Why did you choose an intimate wedding?
"Since this is a second marriage for both of us we both knew we didn't want all of the fanfare and planning that had been associated with our first weddings. We wanted a day in a special place that we both loved that would truly be about the two of us starting a new life together without all of the hustle and bustle associated with a big wedding."
What made you select the location you did?
"We selected (the resort) because we love Grand County. We had both spent time there with our families over the years and actually got engaged there as well, so it's a special place for both of us that we know we will return to many times as a married couple in the future.".
What words best describe your wedding day?
"Our wedding took place on a perfect winter day. It had been snowing in the days leading up to the ceremony, so we weren't sure what to expect, but the clouds cleared to reveal a clear blue Colorado sky that was a perfect contrast with the fresh snow.The elopement allowed us to have a really low-key day leading up to the ceremony. We had breakfast, enjoyed a couple's massage, and then prepared for the ceremony in our cabin.".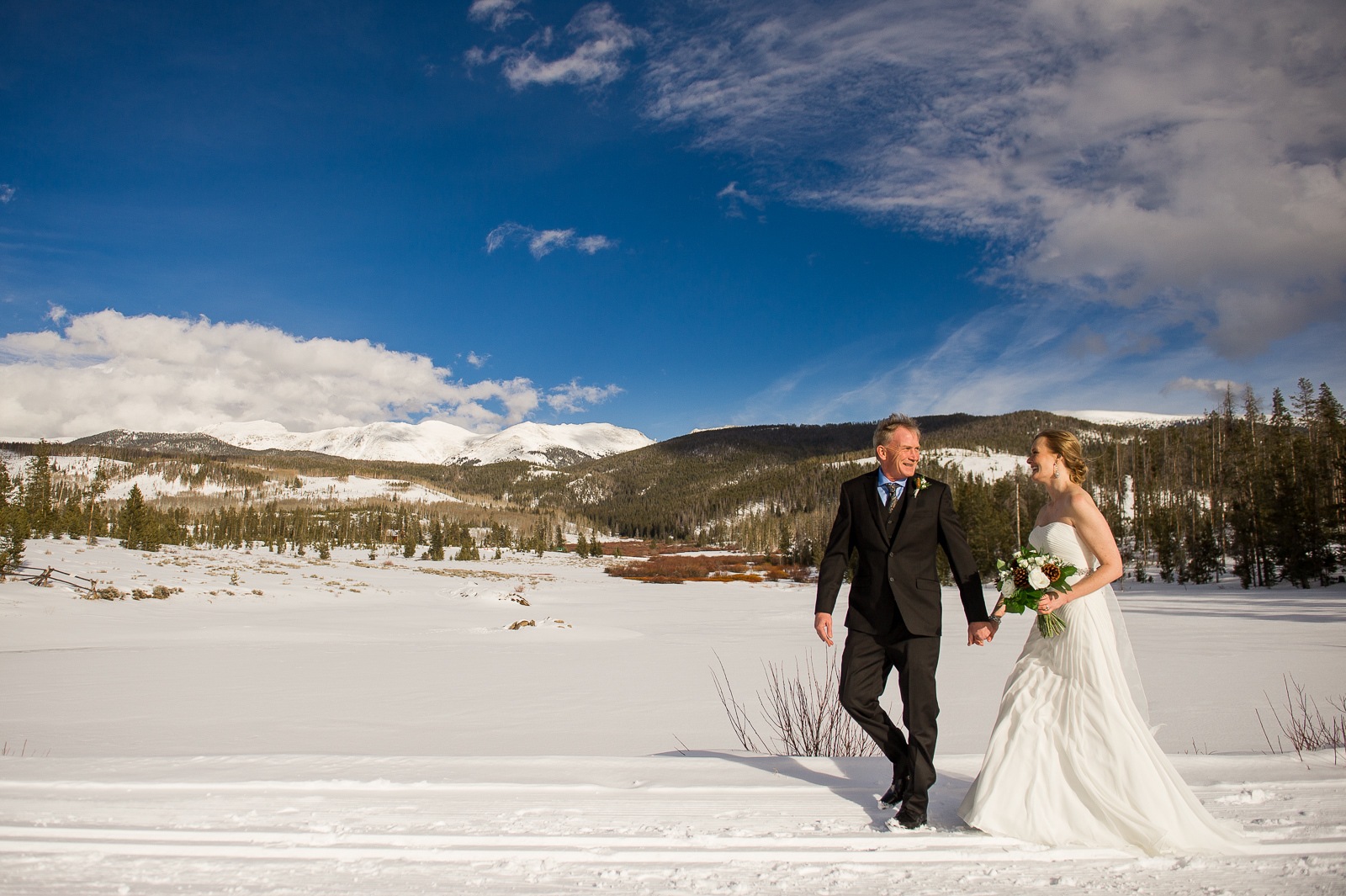 What was your favorite part of your wedding day?
"It's pretty tough to isolate a favorite moment, because everything came together so well. But if forced to narrow it down, I think we'd both say that it was when we were exchanging our vows. We were both so excited and emotional about officially starting our lives together in a mountain setting. It was truly a special moment – it felt like time stopped and we were the only two people in the world."
What was the best thing about having an intimate wedding?
"The best thing about having an intimate wedding was getting to share every moment together without any drama, stress, planning, etc. The day was truly about US – not about making a bunch of other people comfortable and happy."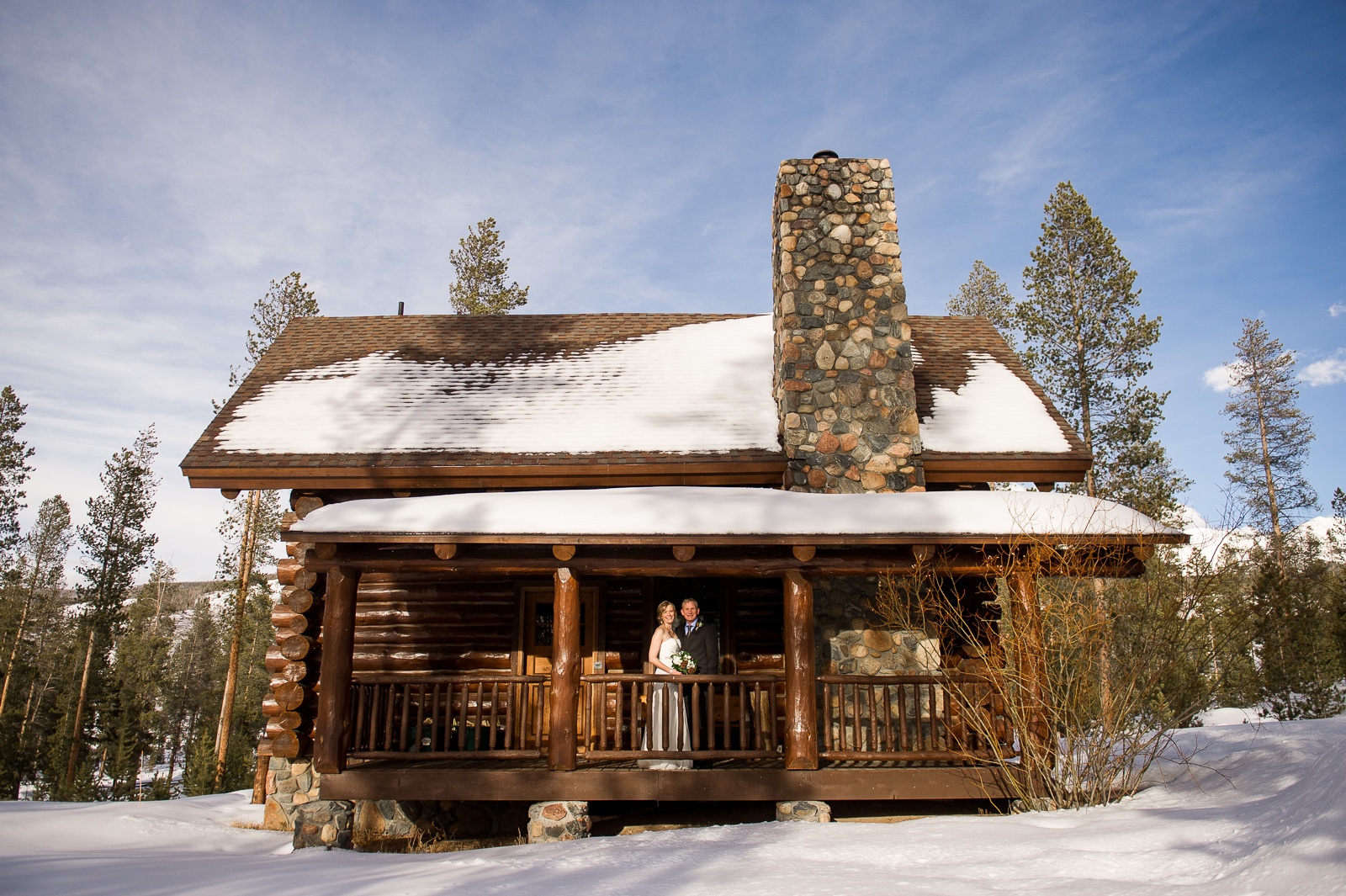 How was was your experience in working with us?
"Our photographer and his wife went above and beyond. We weren't sure where exactly to do the ceremony since the whole ranch was so beautiful, but our photographer picked the perfect spot and even shoveled a path through the snow so we could access it. While the photographer was shoveling, his wife helped Jennifer into her wedding gown. It was really special that they went so far for us, and we are so grateful.
Blue Sky was exceptional! Everything went so well and came together so easily. We would absolutely recommend Blue Sky to another couple.."
Services included in Mike and Jennifer's Winter Park wedding package – Officiant, Photographer, Hair and Makeup, Flowers, Location Consulting and full Coordination