A San Francisco Redwoods Wedding for Kate and Aaron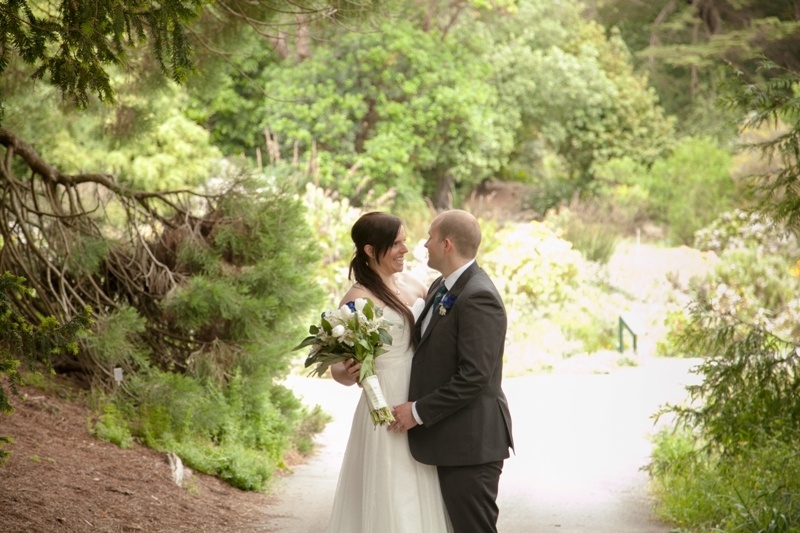 Kate and Aaron opted for a cozy and romantic elopement under the San Francisco redwoods.
Most couples don't think of San Francisco when it comes to having a redwood wedding, but the fact is that there are several pockets of redwoods throughout the city that make a splendid woodsy backdrop.
Our photographer caught up with Kate and Aaron at their hotel for some wonderful getting ready and first look photos.
Their wedding among the redwoods was held on a balmy day in late May. And I defy anyone to look at these photos and not see that these two are totally besotted with one another!
The day was all about the two of them–from first look to redwood wedding to their post-ceremony beach loving antics.
Then it was off to the beach for some post-ceremony dancing, more laughter–and a fabulous soft green wrap for Kate!