Douglas and Elizabeth's San Francisco Garden Wedding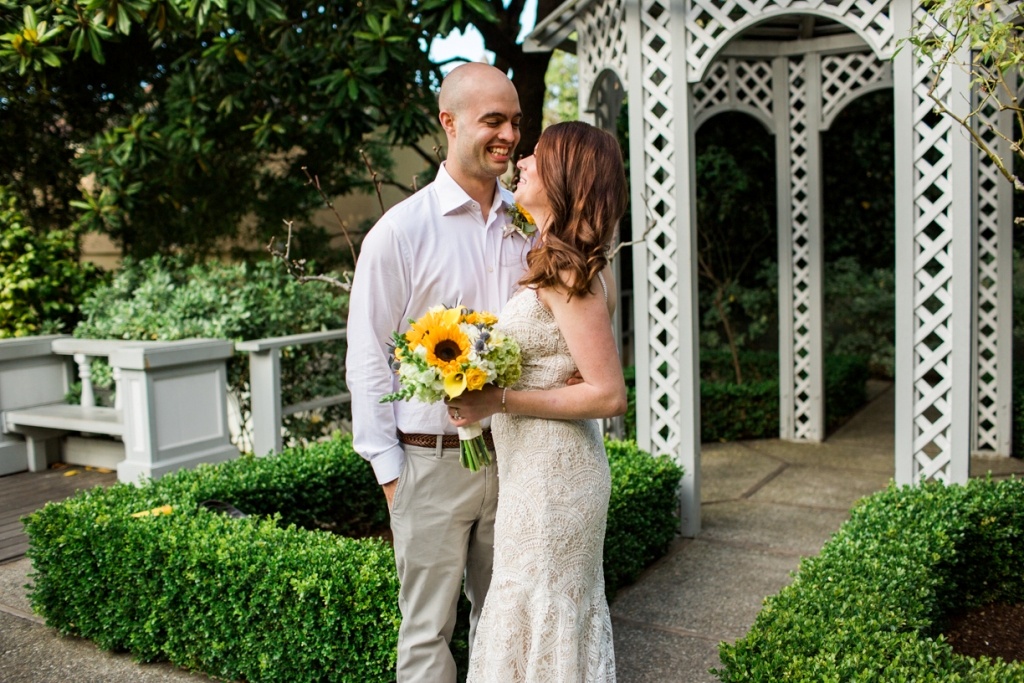 The intimate San Francisco garden wedding of Beth and Doug was filled with so much laughter that in looking for pictures to post here, it was hard to find any where they and their guests weren't in some phase of laughter–ranging from what looked like a happy giggle all the way to doubled-over, OMG I'm gonna pee my pants laughter.
So…ummmmm…definitely not a stuffy church wedding.
We reserved a private garden space in the heart of San Francisco and the weather cooperated nicely for their late-June "I do's."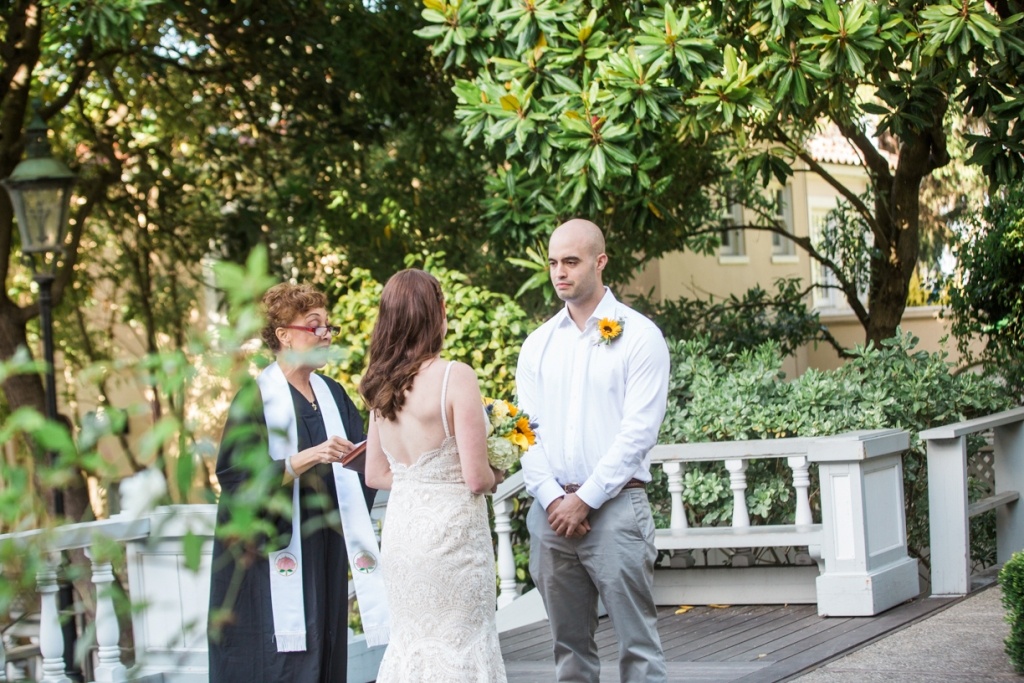 Many couples think of a beach or Golden Gate Park wedding when coming to San Francisco to be married, but Beth wanted something that would be private while still showcasing the outdoor beauty that the City by the Bay offers. As part of their San Francisco elopement package, it didn't take me long to point them in the direction of my favorite city-owned pocket park, located by the "World's Crookedest Street" in San Francisco. Sight-unseen, they trusted my advice and we went with it.
And just because there was tons of laughter didn't mean that the couple took their vows lightly. Their love and the support of their gathered friends and family was so strong you could practically touch it!
After these two said their "I do's" and were officially pronounced husband and wife, we gathered their guests together for some stately, formal, stuffy photos.
Okay, I can't say that with a straight face. It was more like this:
Accompanied by this: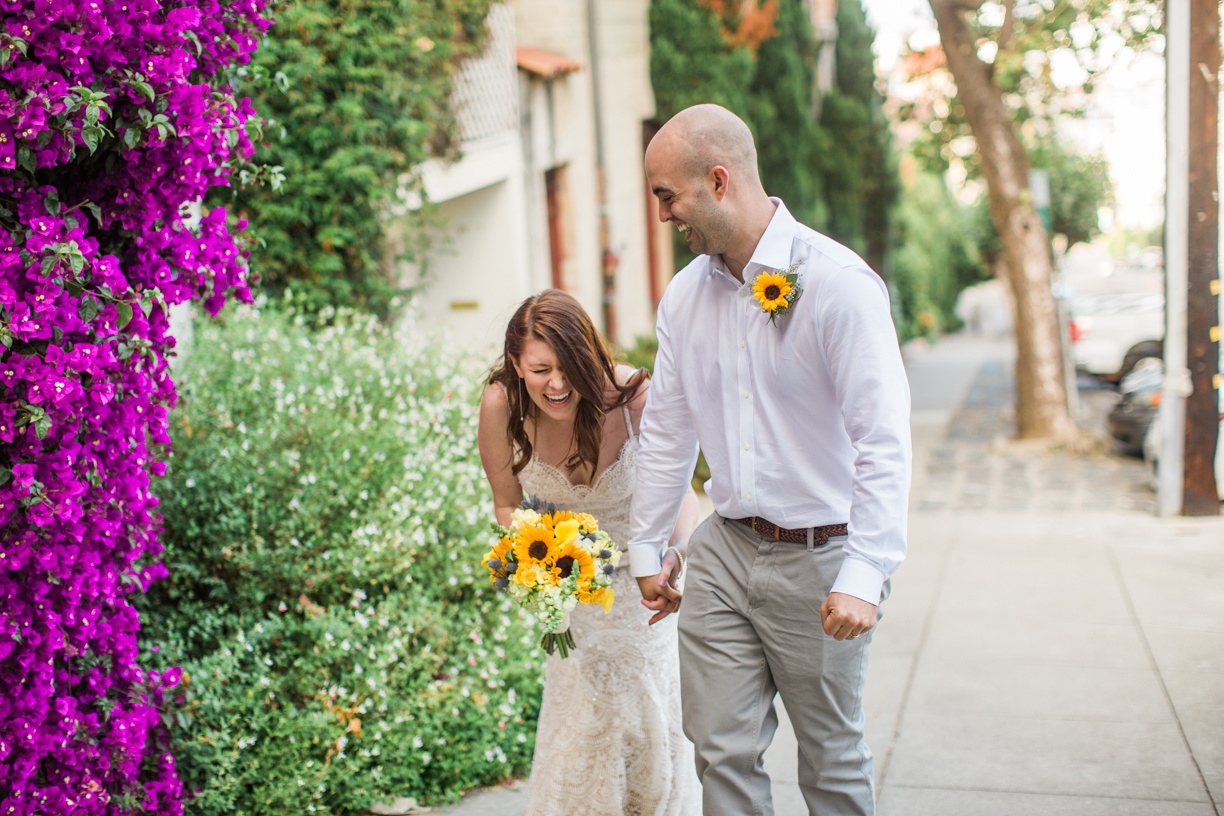 But we did mange to sneak in some less knee-slapping photos too.
And then we sneaked in some couple-only photos to capture the spirit of their intimate garden wedding.
Beth's bouquet reflected the garden setting and was a mixture of white and green hydrangeas combined with sunflowers.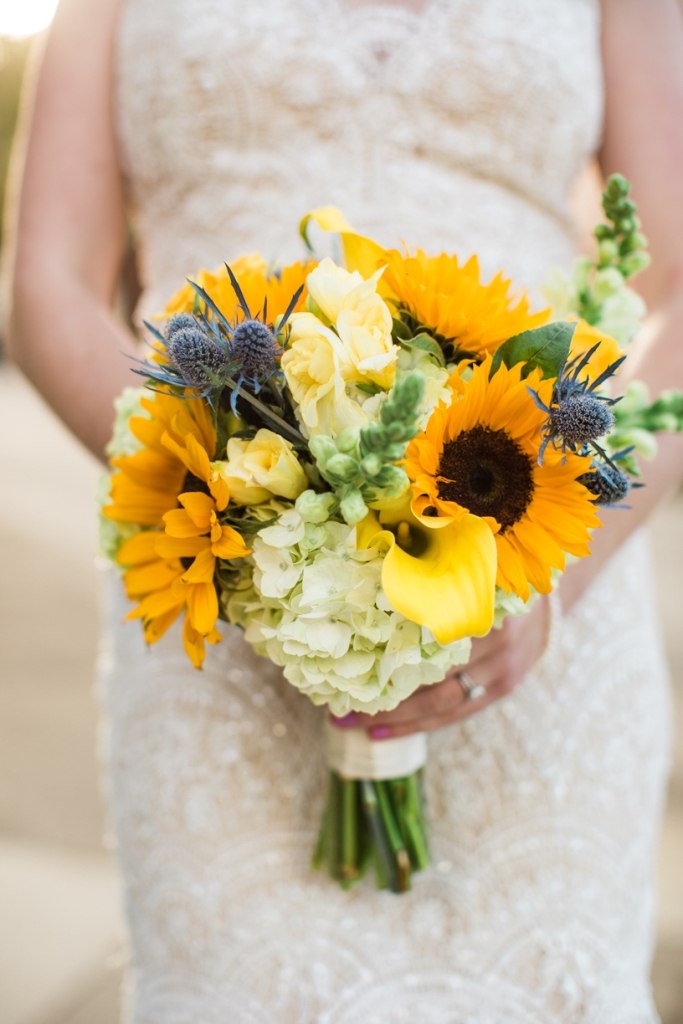 And Doug sported a single sunflower boutonniere
And we wrapped up their photo session with…what else?
Laughter.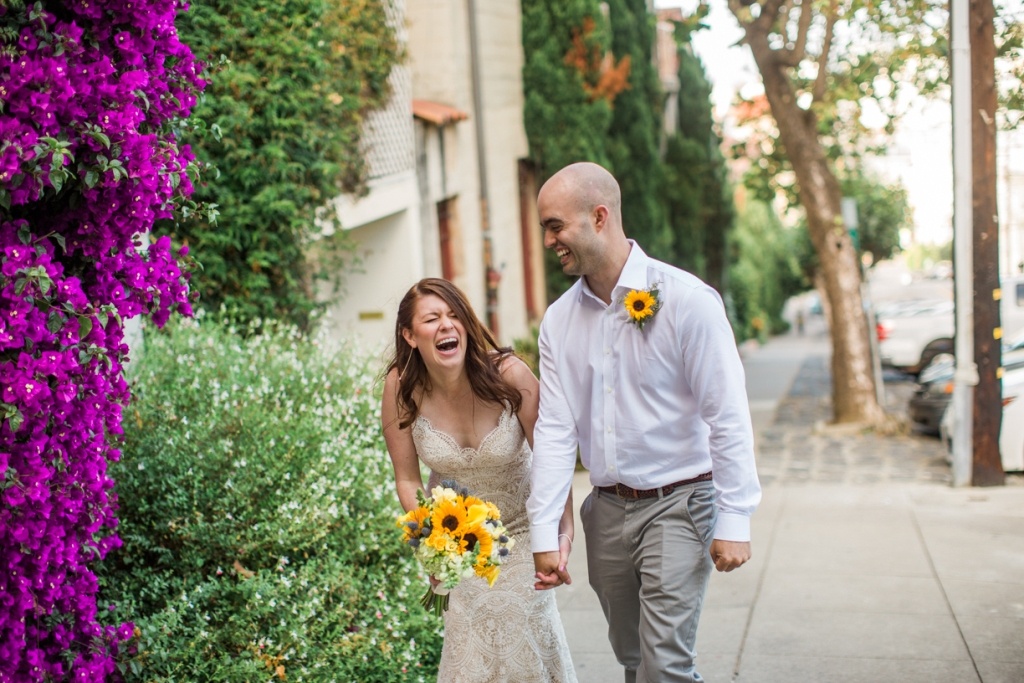 Congrats to Elizabeth and Doug. May you have many years of wedded bliss and shared laughter together!