San Francisco City Hall Intimate Wedding for Lyn and Lamar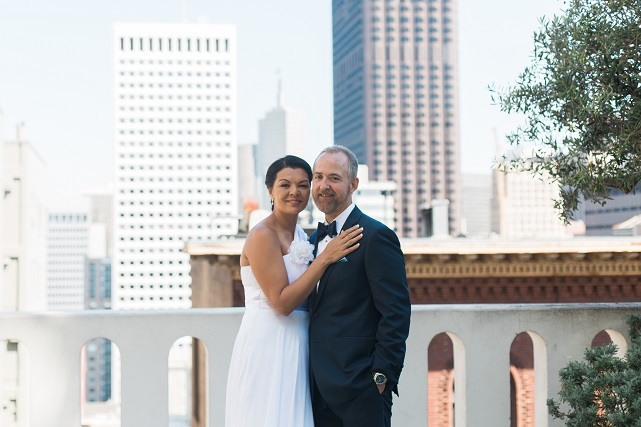 When Lyn and Lamar (who prefers to be called "Lenny," so we're going to go with that!) met many years ago as coworkers they had no idea they would one day be saying "I Do" and yet they have now been together for 9 years!
Knowing they wanted a simple, yet elegant San Francisco wedding, Lyn and Lenny traveled from Maryland to be married in the breathtaking San Francisco City Hall. "Lamar chose this location after looking around for months. It was beautiful and we have always wanted to go to the wineries and ride the coast of California on a motorcycle."
On the day of their wedding, they were able to have the entire North Gallery on the Fourth Floor of City Hall all to themselves.
We think these words from their ceremony totally sum up who they are as a couple.
"You've told each other your stories–many parts of which you have revealed to no one else. And what has emerged from these conversations has been the making of a covenant—a bond of commitment that is uniquely yours. Together, you have decided what you want, what you believe, what you hope for. And that you want to stay together."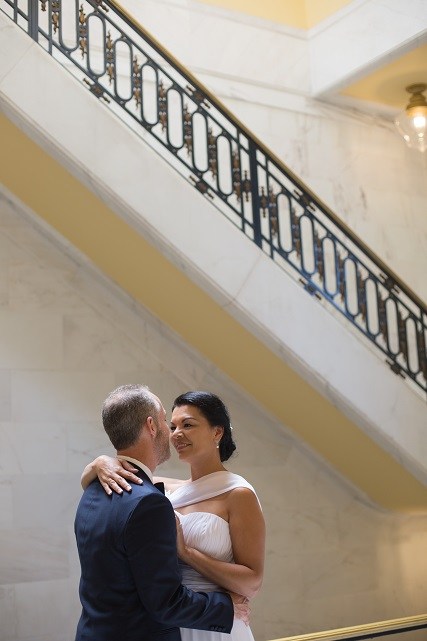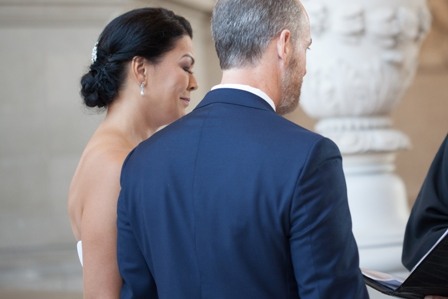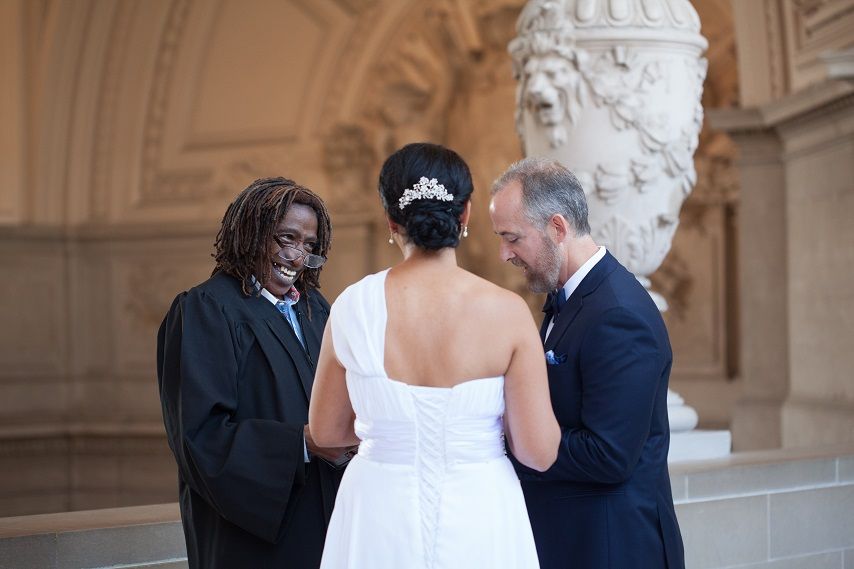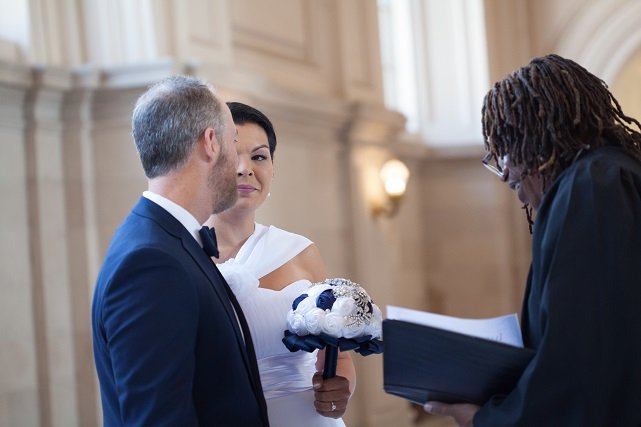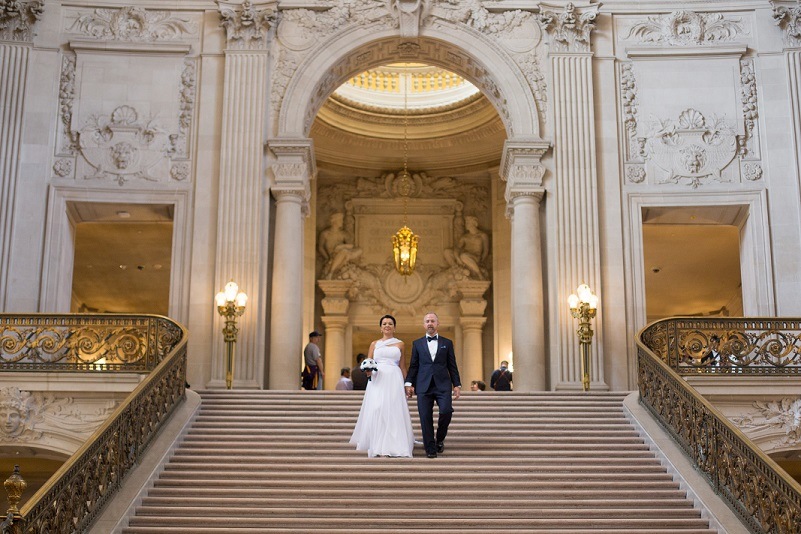 Lyn and Len (do you not love how their names just go so well together???) decided to elope in order to have a stress-free intimate wedding experience that would fully allow them to enjoy themselves and the opportunity they had to spend with just each other.
Eloping was the best decision they could have made.  Lyn, describes her day as "Amazing…Happily Ever After…Dreams do come true…True happiness…True love!"
We think "happily ever after" is definitely in their future!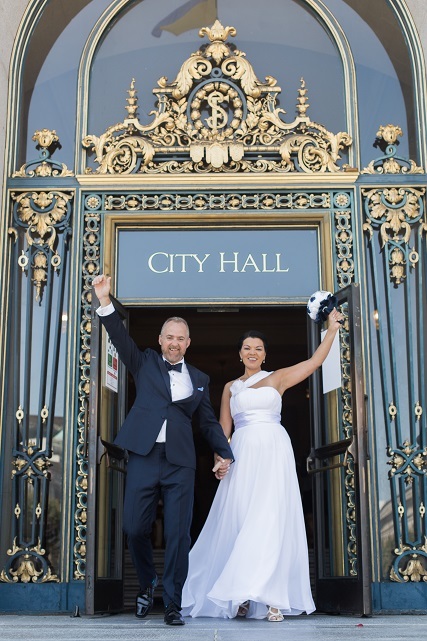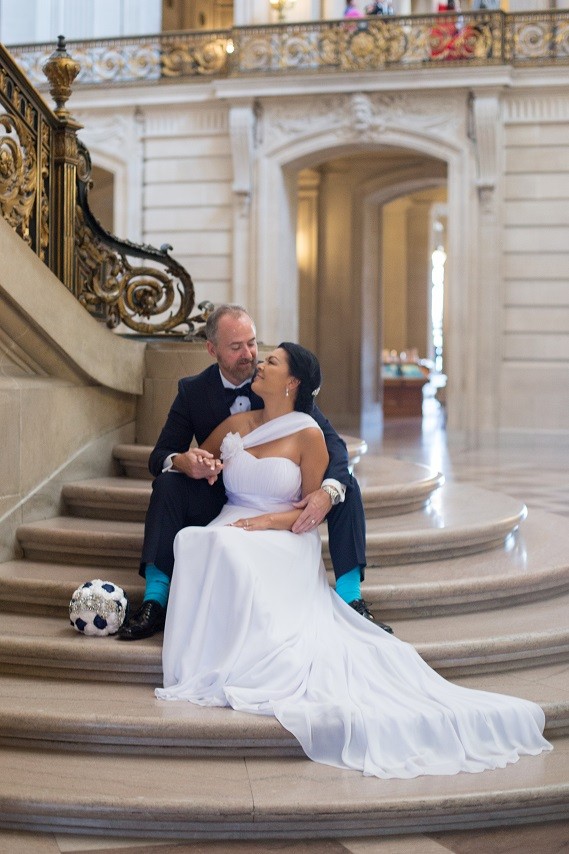 Their favorite part of their wedding day? Finally getting the opportunity to say "I do" to each other–with their hearts full of true love.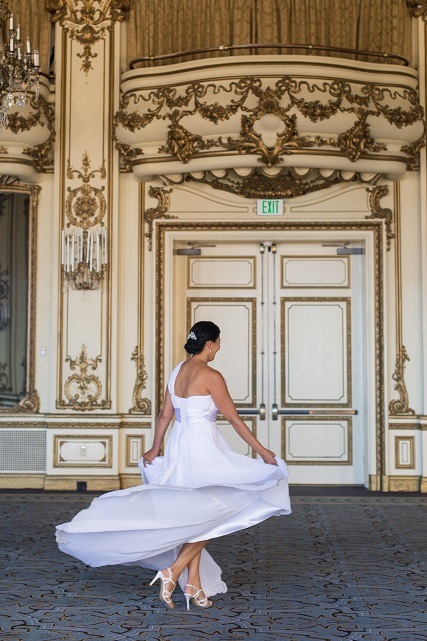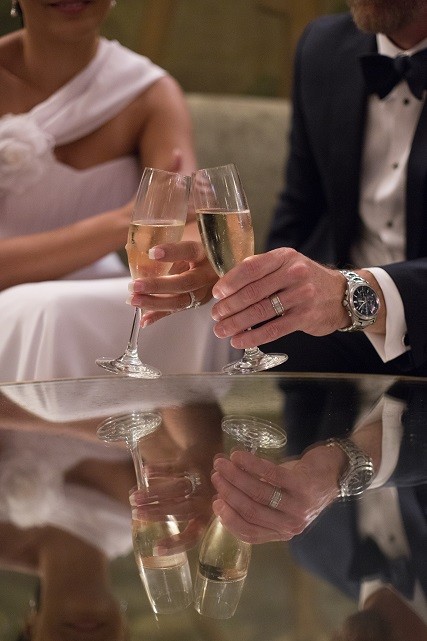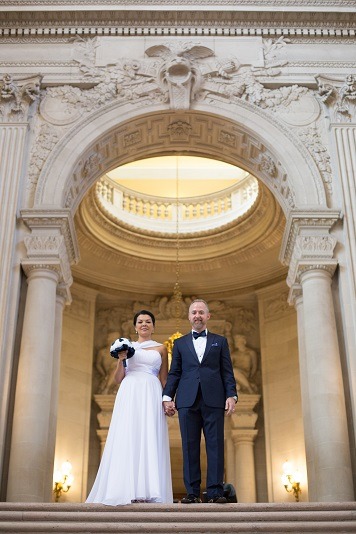 What was the best part about having an intimate wedding for them?
"The best thing about our wedding was that it was simple and stress free while still being elegant!"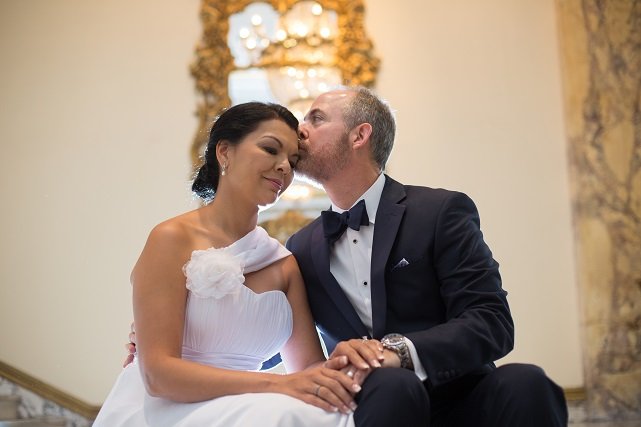 After the ceremony, we roamed freely about San Francisco City Hall taking photos. Lyn and Lamar are so highly photogenic that it made our job easy! They're naturals! They allowed us to photograph them as they shared an intimate Champagne toast.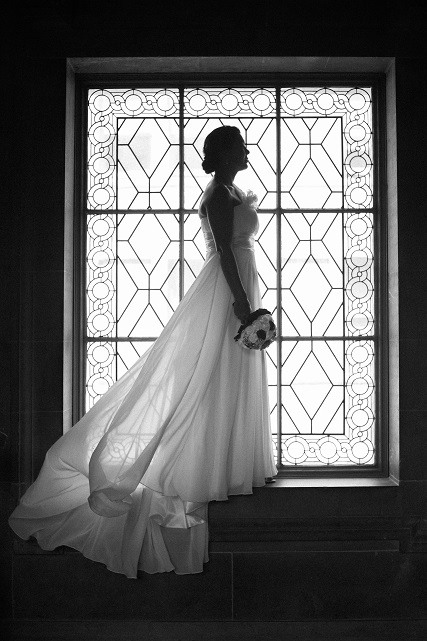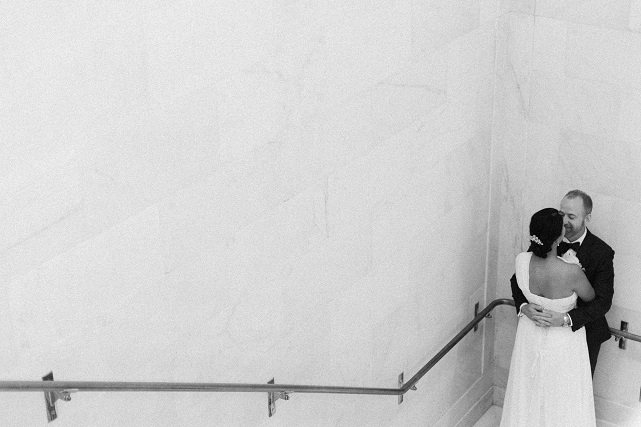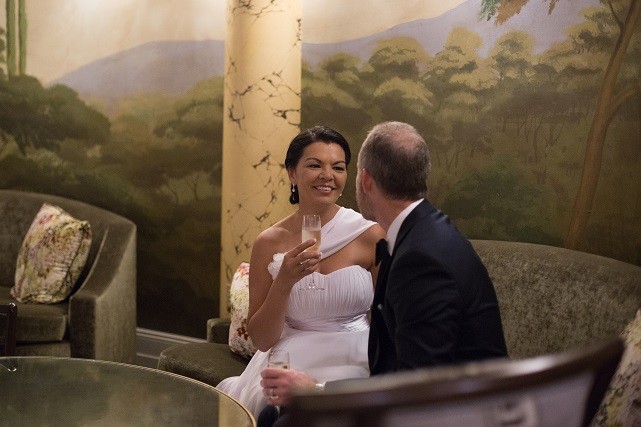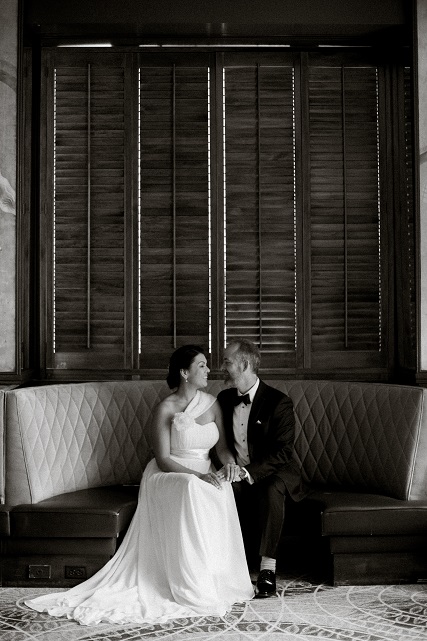 Asked what advice they have for other couples thinking about eloping at San Francisco City Hall, Jennifer replied, "Do it! It's the best way to get married!  Blue Sky Elopements made us very happy. Everything they promised they delivered!"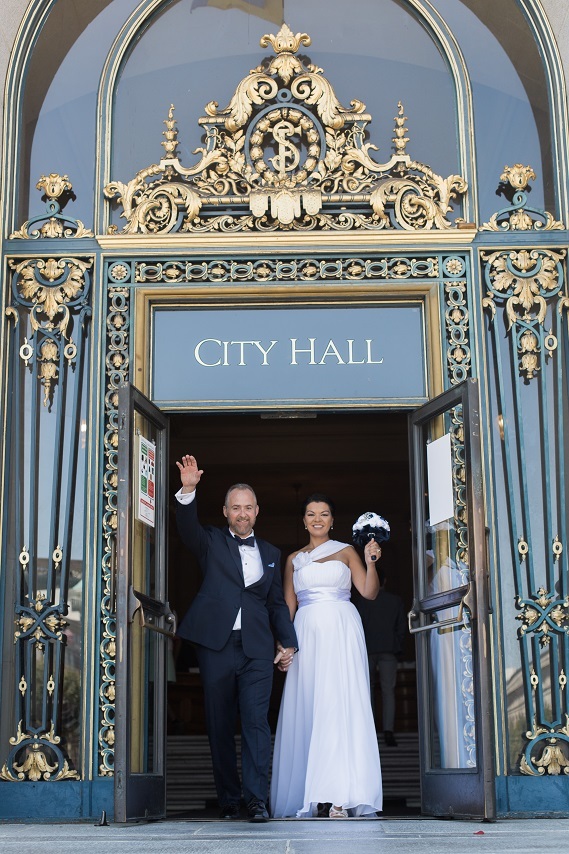 Congratulations to Lyn and Lenny on their San Francisco City Hall intimate wedding!