Jocelyn and Garrett's San Francisco Bay Area Destination Wedding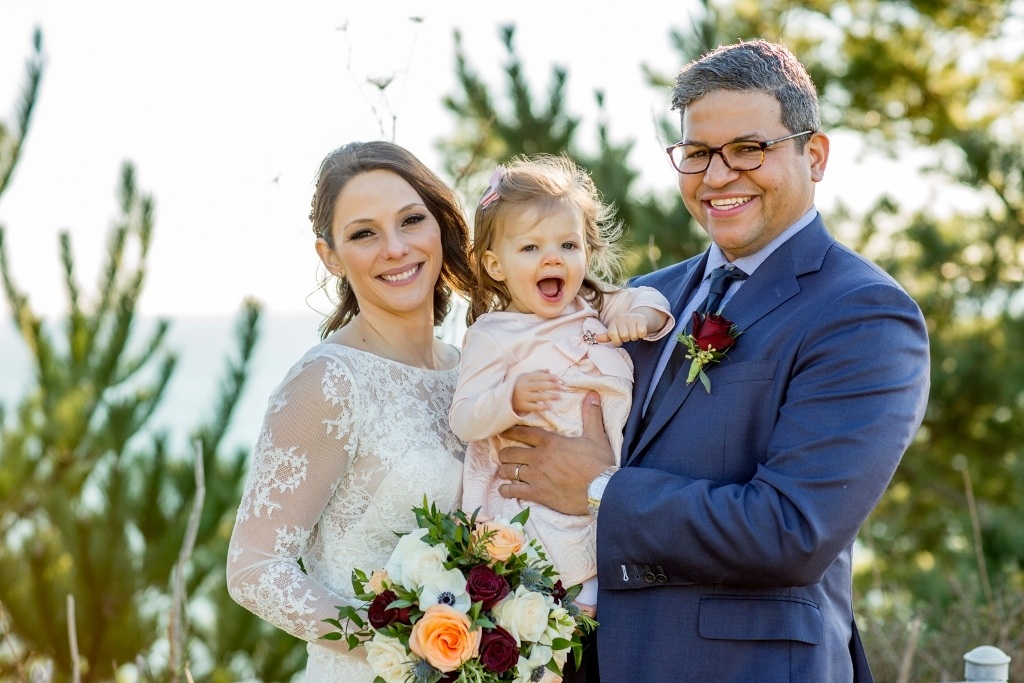 When Jocelyn contacted me in September of last year to talk about her vision of a San Francisco Bay Area destination wedding, she indicated she and Garrett were seeking a dramatic cliff overlook. "No toes in the sand," she directed me.
We connected them with the location that fulfilled their every desire just north of San Francisco in Marin County. What we hadn't bargained for was that the site – governed by the Golden Gate National Recreation Area–would suffer the effects of the recent Federal government shutdown. Minor glitch…our guys contacted their guys and we were able to pull it off.  Proving once again, it always helps to hire a pro!
Garrett and Jocelyn–childhood friends that reconnected seven years ago and have been inseparable ever since–went with the flow. It was going to take more than a government shutdown to upend this couple's wedding day!! Mostly it just meant we had to park a little further away (outside the gated parking lot) show our permit to the skeleton crew staff of park rangers and then we were in!
As always, we feel our job is not complete until someone sheds a tear!
After finishing up with the guest pictures, Garrett and Jocelyn took some couple time for intimate just-the-two-of-them photos.
Jocelyn's bouquet was a gorgeous combination of roses and anemones in blush, burgundy, creams, and greens.
Why did you choose an intimate wedding? We chose an intimate wedding to save on cost, and have it really be special and just about us.
What made you select the location you did? We chose it for the beautiful coastline and cliffs.
What words best describe your wedding day? Stress free, efficient, memorable, beautiful.
What was your favorite part of your wedding day? I can't just choose one…but probably just being able to show up and not worry about anything other than enjoying the moment.
Did you face any challenges in eloping? Other than the government shutdown, none at all.
What was the best thing about having an intimate wedding? It was not overwhelming, I was able to really be in the moment and didn't have to worry about all the details that come with a large wedding.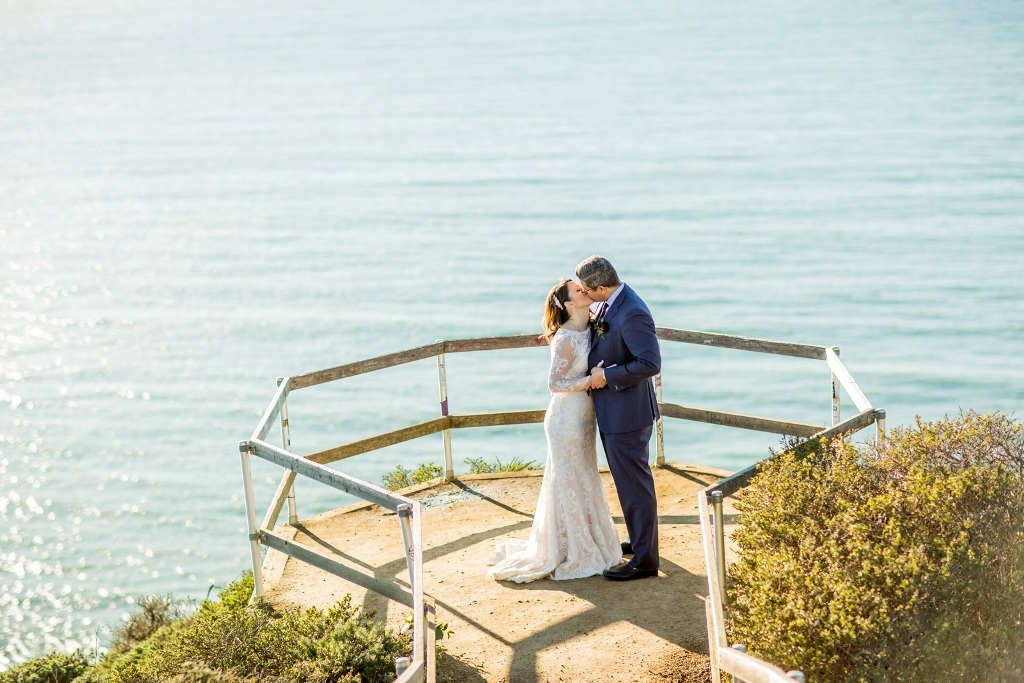 This was so easy to plan, and turned out perfectly. Blue Sky made our wedding super easy and stress free, yet still keeping us in the loop with the plans. If I had questions they answered very quickly. They truly took care of everything! Thank you
Services included in Jocelyn & Garret's San francisco Bay Area destination wedding: Location Consulting, Officiating, Photography, Flowers and Coordination.