James and Lori Kathleen's Romantic California Elopement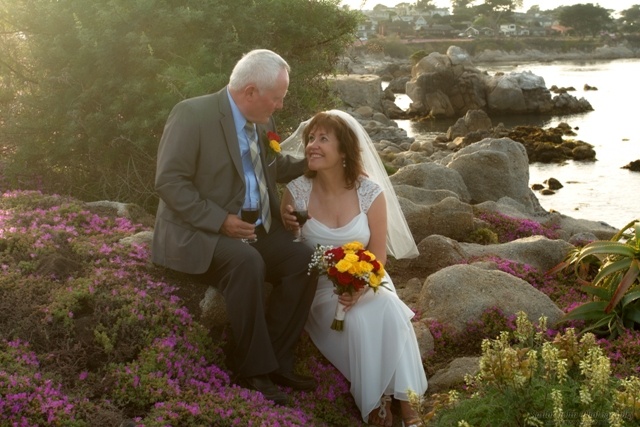 Lori Kathleen and James came to Monterey from Palm Springs for their romantic California elopement. They made a vacation out of it–having us help them with suggestions for winery tours, lodging and other fun things to do.
We referred them to our absolute favorite inn in Pacific Grove–the Seven Gables Inn. Not only is their customer service outstanding, but they have rooms with magnificent ocean views and they're right across the street from Lover's Point, which just happened to be Lori and James' chosen ceremony venue.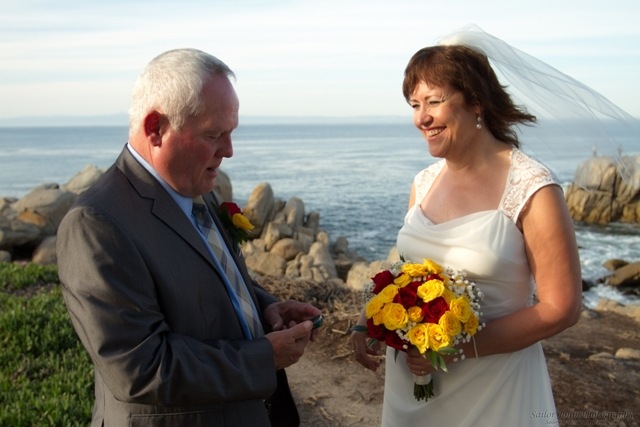 They wanted as private an outdoor wedding venue that we could find them and the grassy area near Lover's Point fit the bill in late April close to sunset.