A Rocky Mountain Winter Wedding for Adam and Laura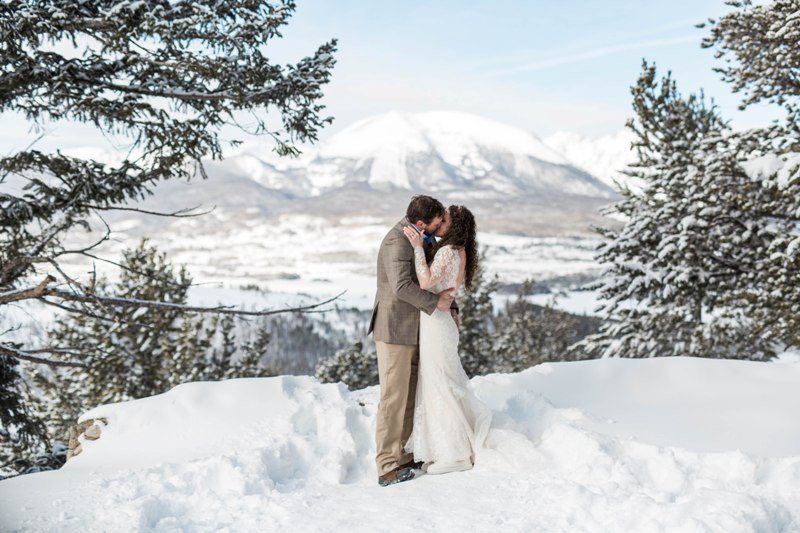 There's no snow in Fort Walton Beach, Florida so when Laura and Adam decided their just-the-two-of-them wedding was to be held in a winter wonderland in the Rocky Mountains, they reached out to me to make it happen.
If you're an avid reader of the Blue Sky Elopements blog, you know what a sucker I am for couples that choose to elope outdoors in Colorado in winter. My own wedding was on a snow-kissed December evening way back when and the magic of a winter wedding simply can't be replicated.
But even I–a born and bred New Englander and a Coloradan for over 20 years–did not have the fortitude to wear the backless-style wedding dress as Floridian Laura donned for her January wedding in the Rocky Mountains. Her boldness paid off–the photos are stunning. I love how you can't tell where her dress leaves off and the snow begins.
And of course, she topped it all off with practical boots–the better for a post-ceremony romp in the snow, my dear!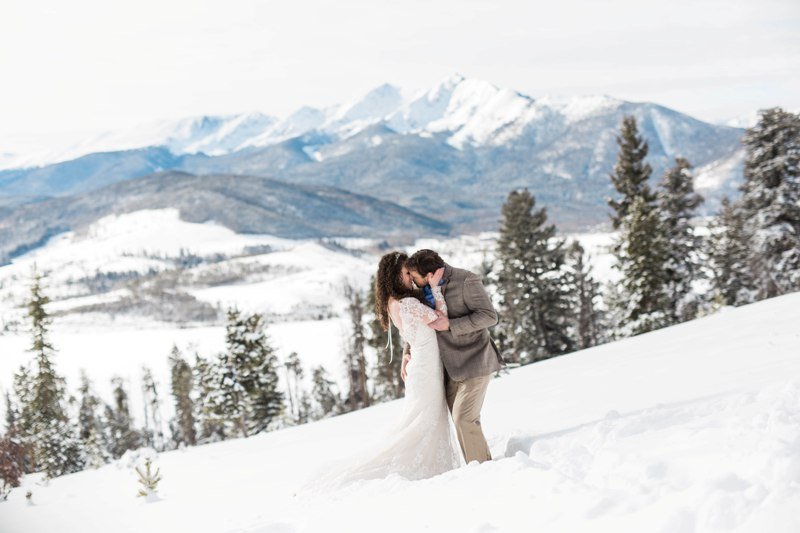 I gave Adam and Laura several options for venues in the Breckenridge area, but I knew without a doubt that they would select my favorite Lake Dillon overlook in the White River National Forest, with its panoramic mountain and lake views and relatively easy winter access. Sure enough, that was their choice!
Laura and Adam had each prepared their own personal vows to share with one another during the ceremony.
In Their Own Words:
I asked Adam why they chose to have an intimate wedding.
"To just be alone with each other and share what we wanted together," was their answer.
What made you select the site you did for your Rocky Mountain winter wedding?
"It was the best place to be and the most gorgeous view."
What words best describe your wedding day??
"Amazing, epic, awesome!!!"
Any advice for other couples planning an intimate wedding?
"Chose a place that works for you and something you want!"