Why We Always Include Officiating and Photography Services in our Wedding Packages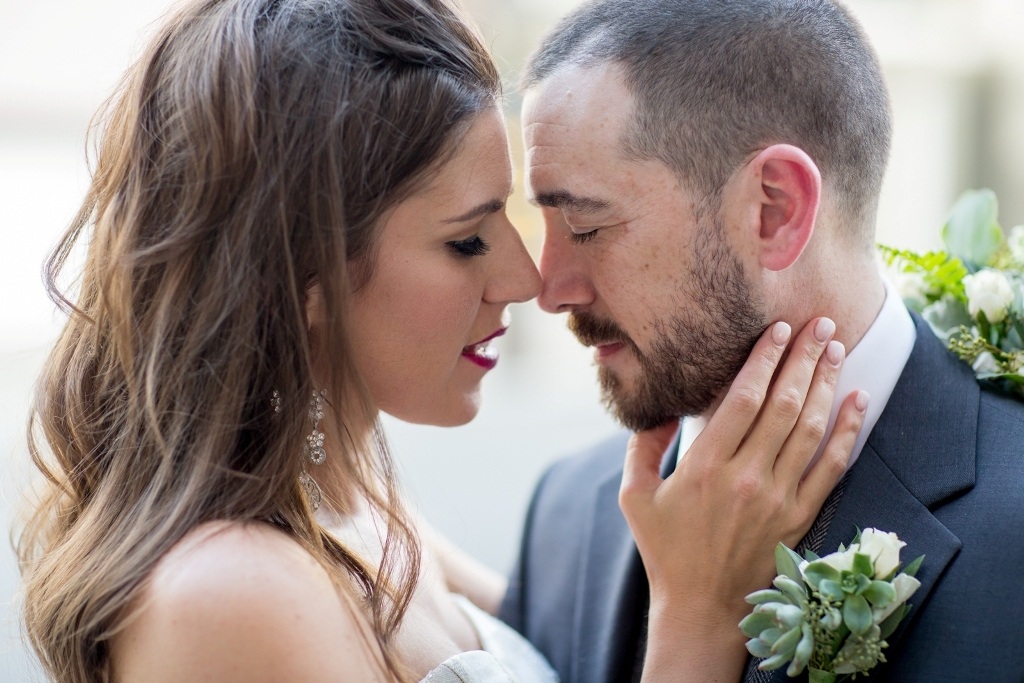 All elopement wedding companies are not created equal
At Blue Sky Elopements, we are more than a service that simply bundles wedding vendors together under one umbrella. If our goal was simply to give couples access to a bunch of disconnected wedding vendors, then sure, it would be possible for couples to cobble together a cafeteria plan of services for their wedding day. You might, for example, provide your own photographer and flowers, but want us to come up with the officiant, help you find a venue, make lodging referrals and coordinate the entire process.
That's one way of doing it.
It's just not our way of doing it.
When I established Blue Sky Elopements, I knew right away that I wanted to focus on the entire wedding day experience. Couples told me over and over again how they didn't want to fuss with the details–any of the details. So I knew that these were the kind of couples with whom I wanted to work. And with more and more couples booking elopement wedding packages, it's become even more critical that we are able to ensure a stress-free day for all our couples.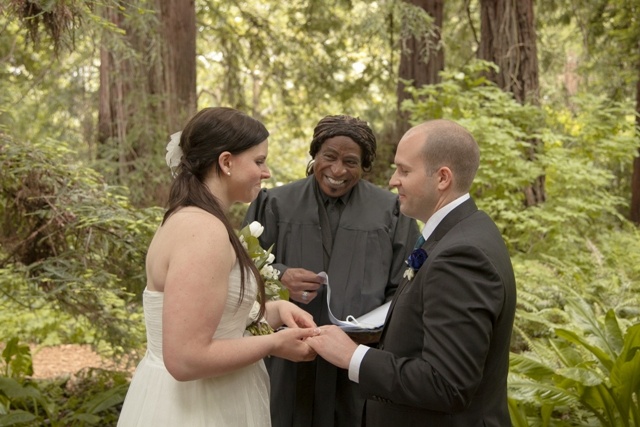 One Well-Oiled Machine Equals One Consistent Outcome
Here's the main difference between one of our pre-screened, experienced wedding professionals and one that you bring in from the outside: all Blue Sky Elopements wedding professionals sign a contract agreeing that they represent Blue Sky Elopements as well as their own craft. So, while they are independent contractors, our vendors also know that they are but one piece of the whole–working together to give a Blue Sky Elopements couple their one-of-a-kind intimate wedding day.
When you're working with the Blue Sky team, everyone acknowledges that there is one team captain (the coordinator) that oversees the show and makes sure the various parts harmonize into one flawless whole. No one goes off and does their own thing without discussing it with the coordinator because they know it will affect the other team members (most notably the couple). If a couple brings in someone from outside the team, they don't represent Blue Sky Elopements, they don't report to the coordinator, they don't communicate with the other members of the team, and in most cases, they don't even know the area. So, in short, we can't guarantee a wedding day of smooth sailing if there is a non-Blue Sky vendor thrown into the mix.
And since we very much expect to be accountable for ensuring you have a stress-free day if you've booked your wedding package with us, you can see why our service model doesn't work for couples that want to combine our services with outside vendors.
I want our couples to immerse themselves in the true experience of getting married, rather than having to juggle any of the details of the wedding day. And the only way I can promise that will happen is if I know they're in the very best hands from start to finish.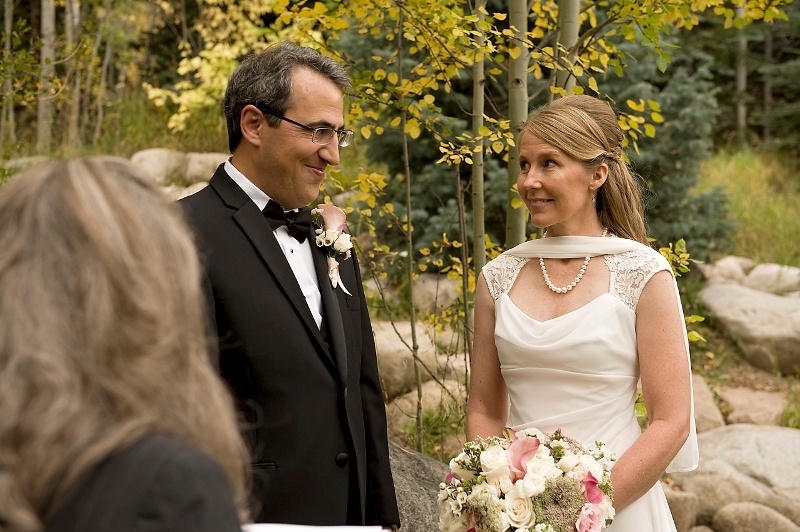 Why do I have to use a Blue Sky Photographer?
In addition to the reasons above, here's another big one: one of the many benefits of booking an all-inclusive package from a trusted source is that all of the parts are accustomed to functioning together as one cohesive unit. Our officiants are experienced in working with our photographers and vice versa.
For their part, our photographers respect the sacredness of the ceremony and are pros at getting their images without being intrusive. While they want to get the best images possible for you, they also know that there is more to being a good elopement wedding photographer than that. Elopement weddings are different than big weddings. Photographing them is more about catching the intimacy of the moment and the romance of the day than it is about getting in all of those pre-scripted ceremony images and the posed family photos. A good wedding photographer is not necessarily a good elopement wedding photographer.
Our photographers also know the ins and outs of the venues in the areas that we serve. And I mean they really know them. Being locals–and having specialized in intimate weddings for many years–they know that just around the bend from your ceremony venue is a fabulous backdrop for more photos. They know that the stone staircase heading down to the beach makes a stunning "make-an-entrance" shot for the couple. They know that moving a few steps down the way will get you out of the wind.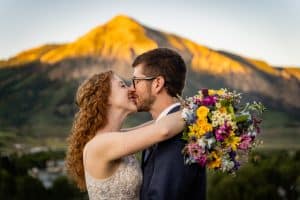 We've had situations in the past when the couple has brought in their own photographer and–let's face it–they just don't get it. In one instance, the photographer met with the couple an hour before the ceremony to get some initial pictures, then wandered all over (with the couple in tow!) looking for additional interesting backdrops. They ended up getting lost and our officiant had to track them down and the ceremony started over an hour late. Talk about a stressed-out bride! We did our best, but at that point, it was mostly damage control.
That's not how we want our weddings to go. It's impossible to give a couple a stress-free day under those conditions. And let's face it–the Number One Reason people decide to elope is to avoid stress!
So the photographer needs to be one of ours.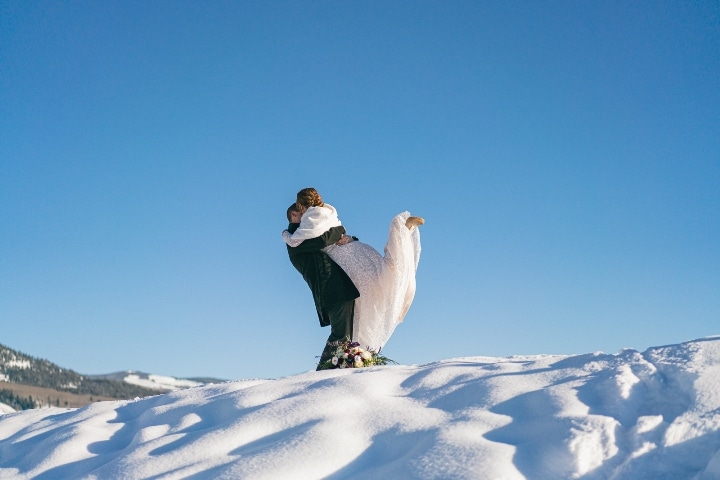 But I have  Found a Photographer Whose Style I Really Like
Well, you've got several options.
Option #1. Reconcile yourself to the fact that Blue Sky Elopements is simply not a good fit for what you're seeking. You may find another company that will allow you to DIY your photographer while they provide the rest of the services you want.
Option #2. Since you have found one wedding service on your own–you may want to find everything else independently. You're either a DIYer or you're not. A hybrid is tough to accommodate! Think of it this way–if you're in the mood for pizza, you either call up and order one (all-inclusive) or you make one from scratch (DIY). You don't call Domino's and say, "Make me a pizza with onions and olives; I'll provide my own pepperoni, but I expect you to guarantee that the pizza will be delicious!"
Option #3. Our base photography package includes a minimum amount of photo coverage (based on the number of guests you have). You could bring along your own photographer for additional shots before and after our scheduled photo coverage window.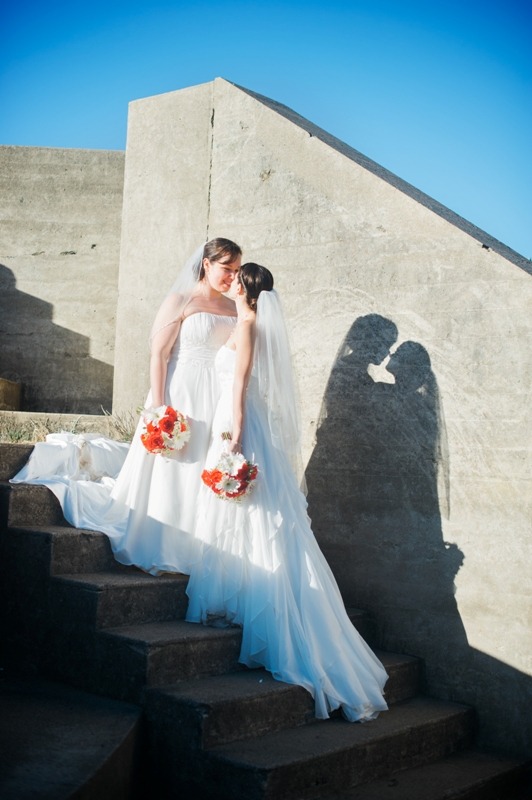 It's Important to me to have my __________ (best friend, sister, frat brother) officiate the ceremony. I want that personal touch
Okay, I get that. One quick aside–just because your person is a proficient public speaker in a court of law or in front of a class of six year olds does not mean they know how to properly deliver a heartfelt and legal wedding ceremony.
All of the reasons why we don't want you to bring in your own photographer also apply to your choice of officiant. Our officiants and photographers have a synergy that is practically tangible. Everything just flows! Our officiants know that the photographer wants that shot of them holding up the rings before the couple places them on each other's fingers. They know to step to the side so the photographer can get that million dollar shot of your first married kiss without the officiant's head being in the way.
And then there is the part of making sure your marriage is legal. (Oh yeah–that!) Does Uncle Phil know what is required to make a ceremony legal?  Can college buddy Zach advise you on where to get your marriage license? And once the license is obtained, can sister Tifffany ensure it will be filled out correctly?
Yeah…I'm guessin' not.
The good news is that we can accommodate Uncle Phil to officiate your wedding–at least most of it. We just require that our officiant be onsite to coordinate the flow of things, perhaps get the ceremony started and then introduce Uncle Phil and most important, to ensure that you're legally wed at the end of the day.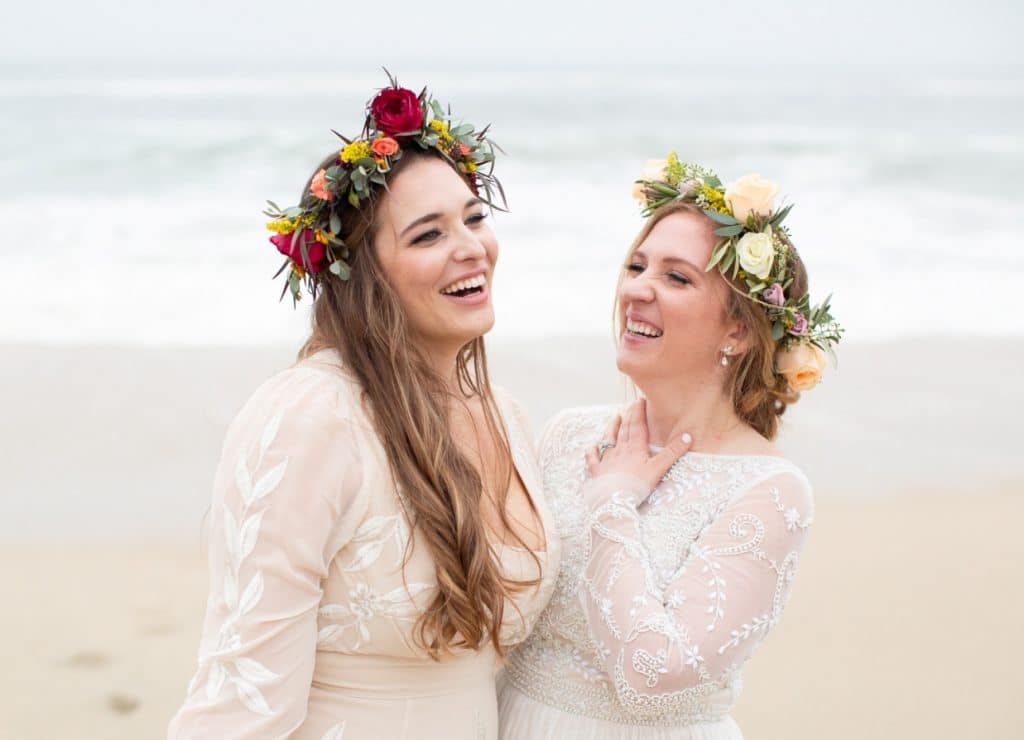 In summary
Call me a control freak (seriously–it's okay–you won't be the first!) but it's my job to guarantee the success of your wedding day–and since that success is–in part–based on the behavior and actions of the wedding professionals with whom you're working–then I'm only going to place you in the hands of vendors that I know will knock themselves out to ensure a perfect wedding day for you. No exceptions.
When you entrust Blue Sky with the honor of handling your most special day, we immediately become accountable to you for the success of the day. And the only way we can truly accept that important responsibility is if we can guarantee the outcome of everyone involved.