Renato and Vanessa are Married in the San Francisco Redwoods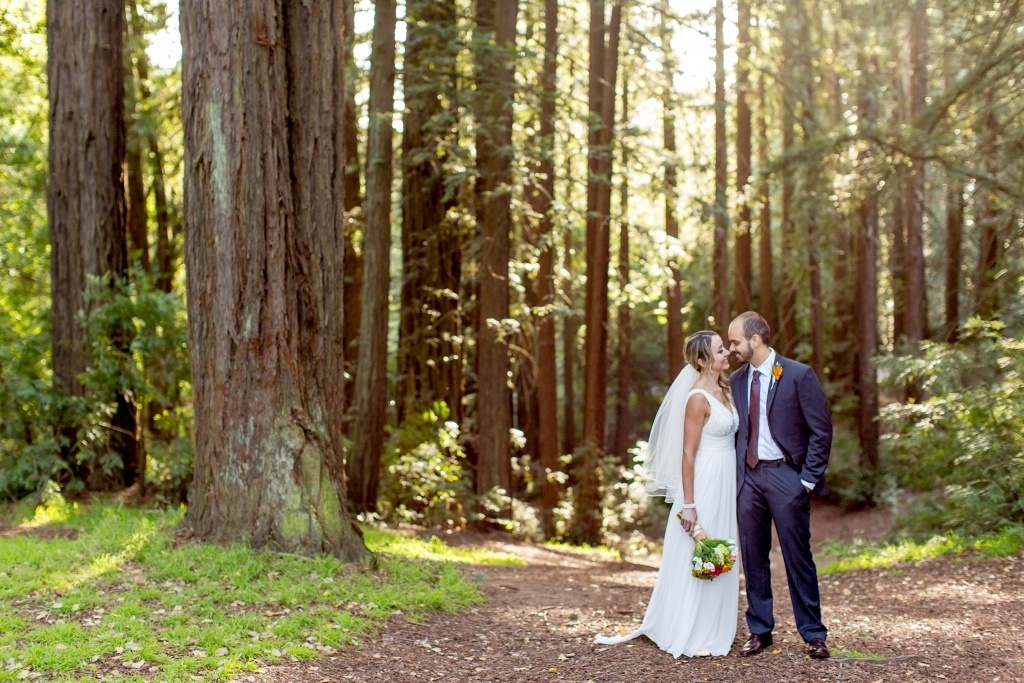 Renato and Vanessa live in Brazil and came to the United States to be married in the San Francisco redwoods. When we talked, they explained that they wanted to feel away from the world, with a deep-in-the-forest feel, but with close access to city amenities.
Many couples–indeed many Bay Area locals–don't realize that an opportunity such as this exists right across the Bay Bridge in Oakland. The area is ripe with redwood forests perfect for an intimate ceremony; yet within 30 minutes of saying "I do," you can be seated in a posh downtown restaurant having your wedding dinner with your new husband/wife.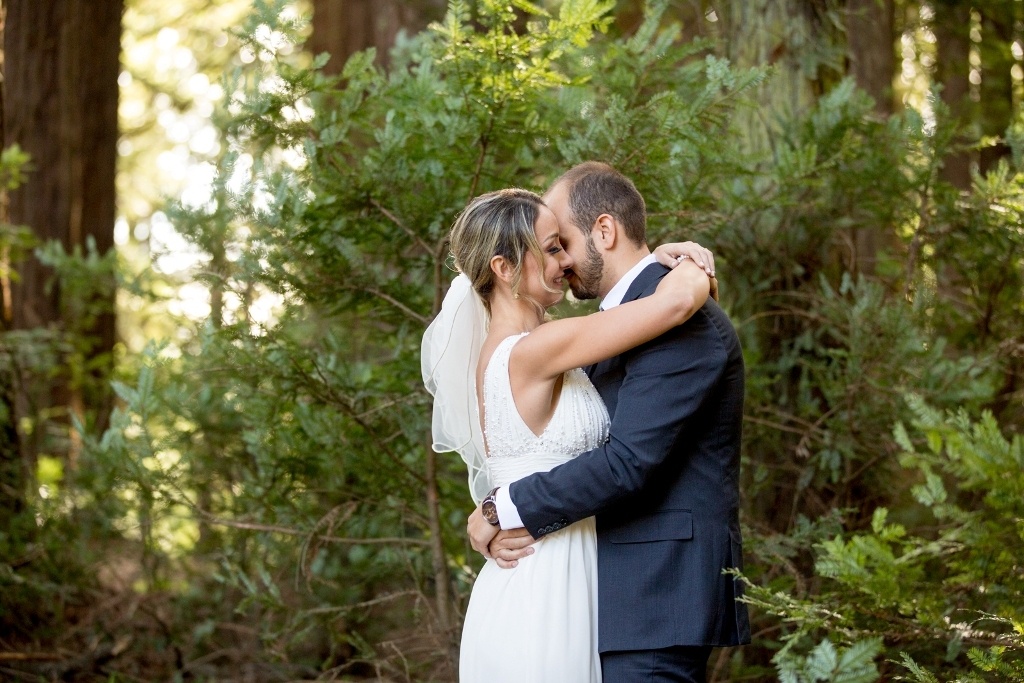 The couple stayed at the Hotel Zephyr in the heart of San Francisco and Vanessa started the day with onsite pampering by my favorite stylist, who did amazing things with Vanessa's blonde hair.
Due to a slightly delayed arrival on the part of our officiant–who got turned around (only momentarily!) in the East Bay redwoods en route, our photographer extraordinaire took advantage of the extra time to shoot the two lovebirds among the afternoon sunshine as it poured through the redwood trees.
Vanessa and Renato went with the flow!
With the arrival of officiant Ken, we switched from photo shoot to cermony mode and Renato and Vanessa exchanged their vows beneath towering redwoods.
The words they used to describe their wedding day:
"Wonderful, Perfect, Magic. Amazing"
And the best thing about having an intimate wedding?
"You get 100% of what you really dream about"
Any advice for other couples thinking about eloping?
"If you are not local to the wedding area you must contract someone to organize everything."​
Good advice!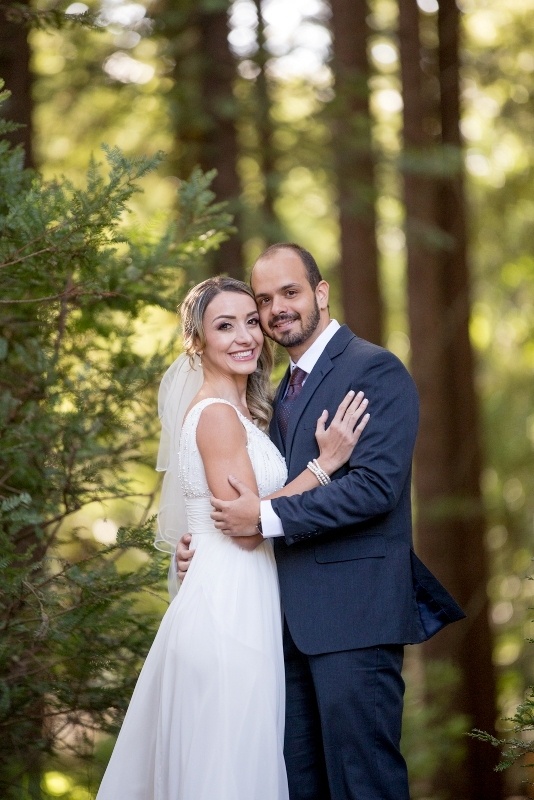 Congratulations to Renato and Vanessa!! You were such fun to work with. We wish you years and years of happiness together!