A Low Stress Elopement in the Redwoods for Tallie and Michael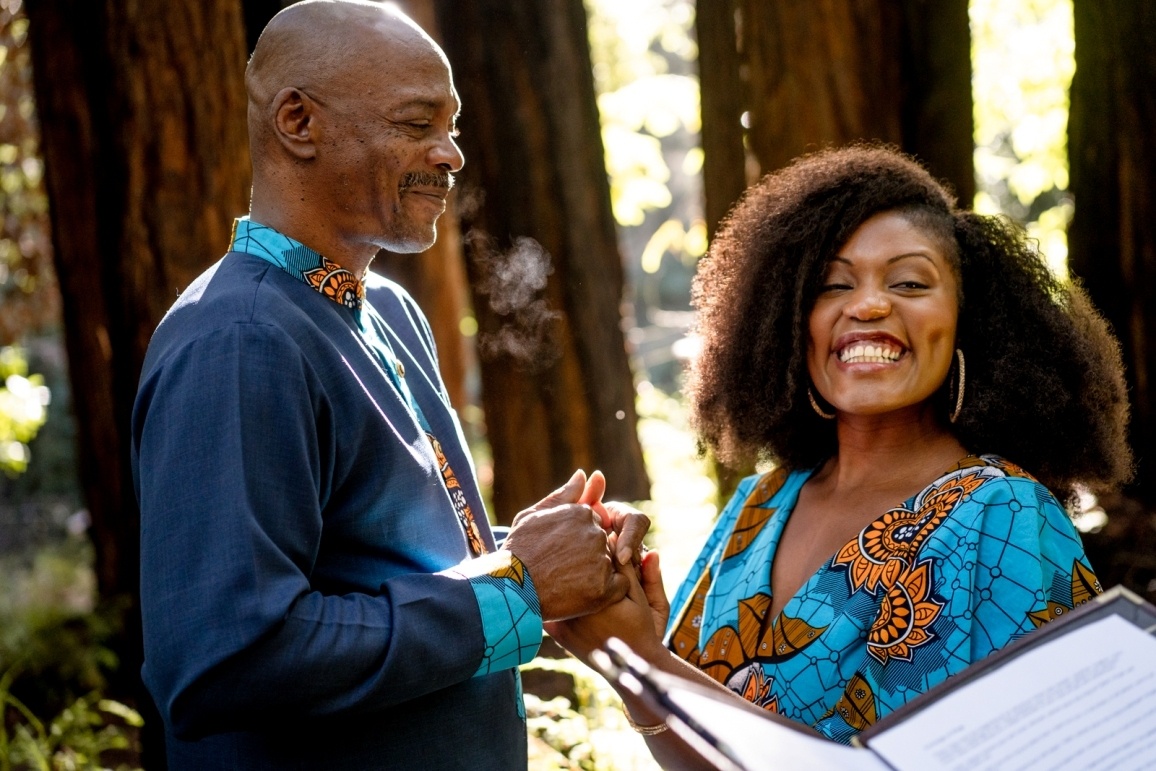 "Having this be hassle free is the dream…"
… was the first thing Tallie said to me in her inquiry for a redwood elopement for her and Michael in the Santa Cruz area. If you know anything about me and Blue Sky Elopements, you'll know she was preaching to the choir. When she confessed that they'd "been in too many weddings that were exhausting just to be in them," I was determined that their wedding would be stress-free from start to finish.
Luckily, these two made that easy!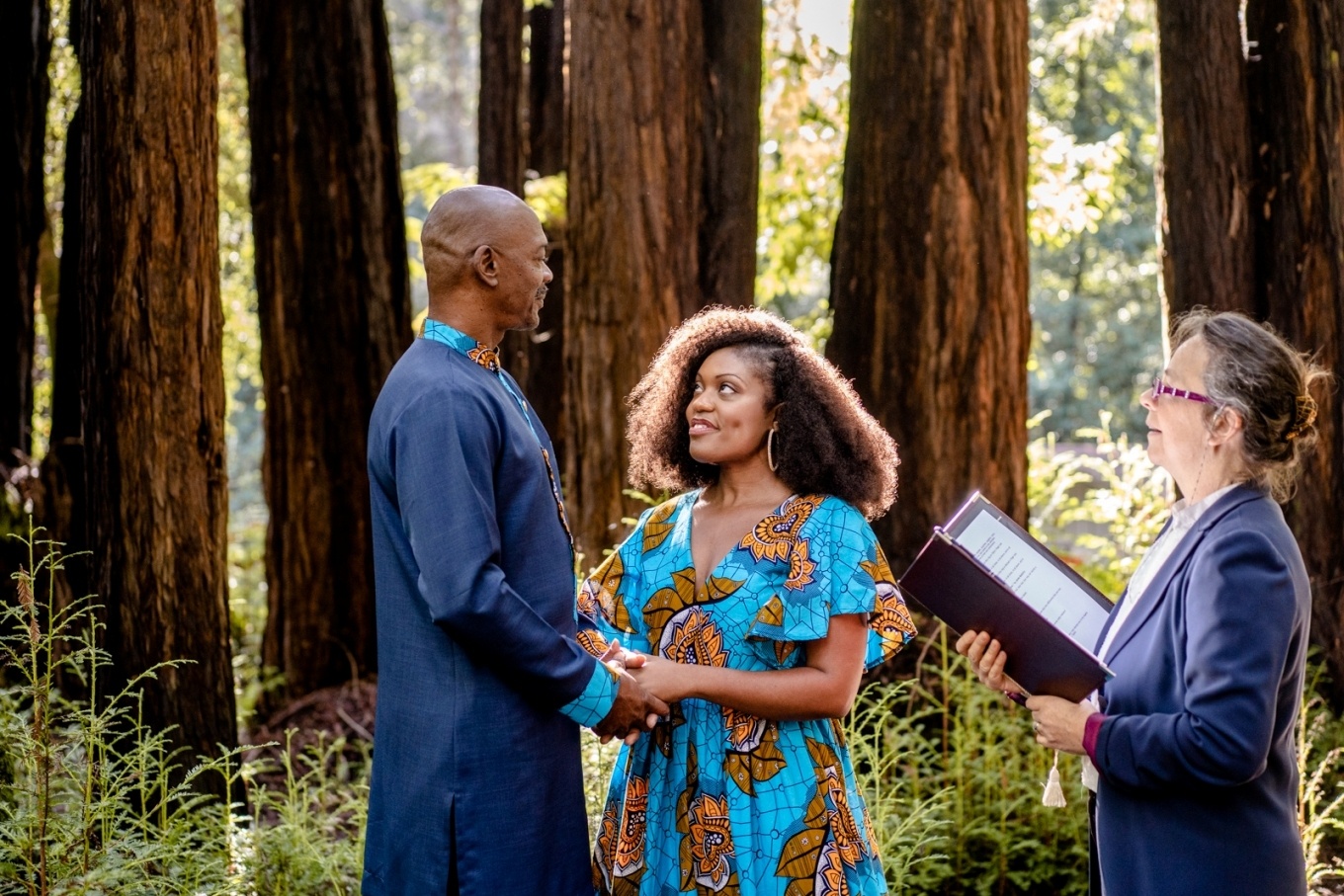 Their January ceremony was held at a private redwood site just outside of Santa Cruz. And while I'm no fashion critic, I'd be remiss if I didn't call attention to their spectacular attire. No white dress and tuxedo for these two! Tallie's print dress was absolutely stunning and the pattern was echoed on Michael's jacket cuffs, collar and pocket. The entire effect was absolutely gorgeous–and very "them."
Plus the flowers we ordered for them coordinated perfectly.
Reading their own personal vows to one another was emotional and touching.
In their own words…
Why did you choose an intimate wedding?  It is true to how we are as a couple. We are low key couple. We like to write love letters to each other. We like quiet and we felt our wedding is about us not trying to please other people. Even the thought of inviting people the guest list starts to get long fast and then you have to worry about pleasing other people. We wanted our wedding to be relaxing and feel like a vacation the entire time.
What made you select the location you did? We actually love Santa Cruz. We have been there a few times to celebrate New Years. We find it relaxing, calm and a break from the hustle of living in Los Angeles. We love the redwoods how beautiful and peaceful they are. Feels like heaven!
What words best describe your wedding day? Love. Peaceful. Calm. Beautiful.
What was your favorite part of your wedding day? Saying our vows! We both got emotional and choked up. Considering we have known each other for so long it was surprising.   Also, just being in the redwoods.  It was a great location that Blue Sky found for us. No one else was around but us. The area just felt epic and incredibly beautiful.
Did you face any challenges in eloping? No. We are both adults. At this point in our lives we do what makes us happy. It was a very easy process. We knew what we wanted and Blue Sky made it so easy for us.
What was the best thing about having an intimate wedding? It felt at peace and it was easy. We were able to focus on the important thing which is each other.
Any advice for other couples planning to elope? Just go with Blue Sky Elopements! But also don't worry about what other people think.  In the end, everyone will be happy for you no matter what you decide.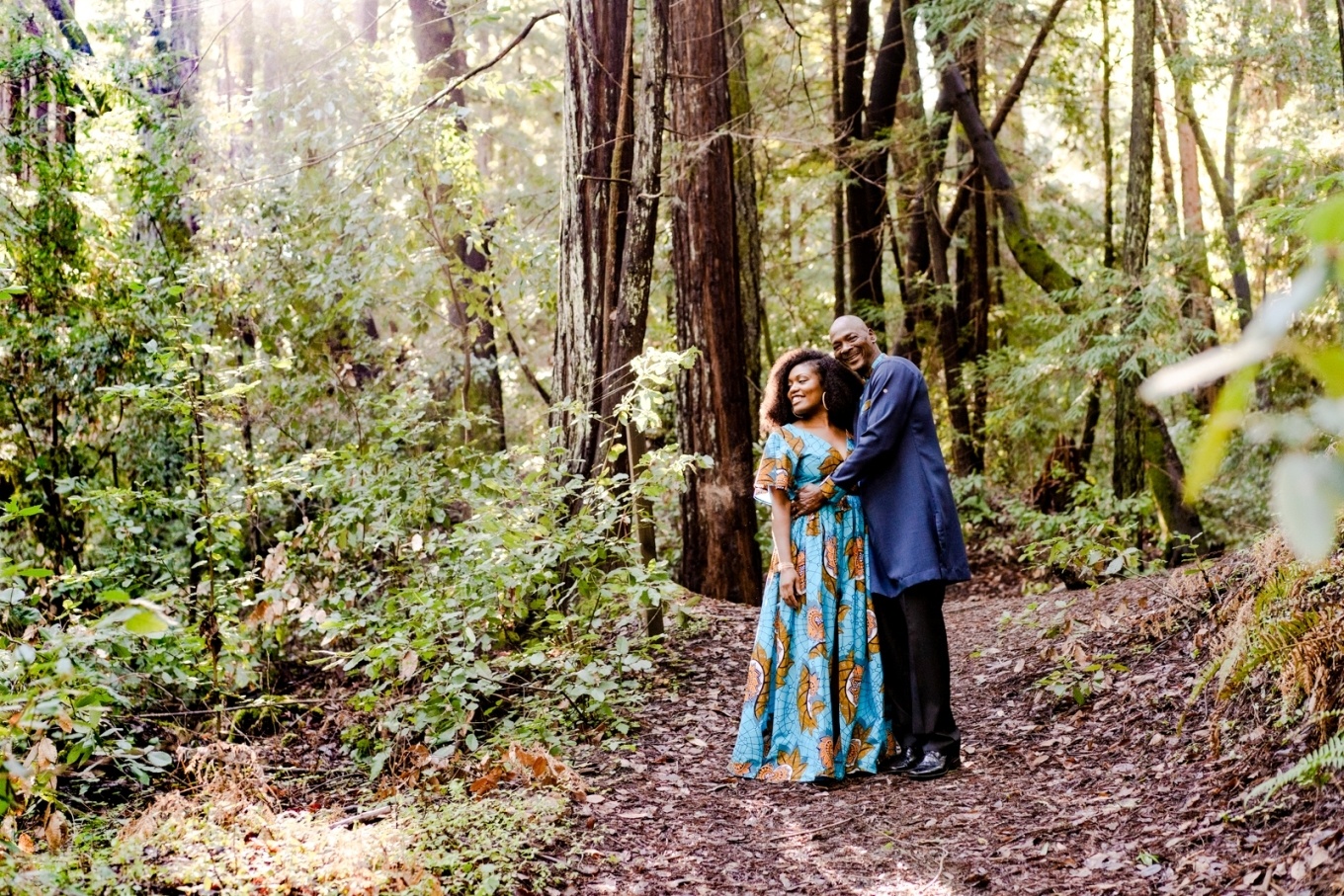 We want to say thank you again to Blue Sky Elopements for making this process so easy and seamless. They understood our vision. We never had to worry about anything. Love is love. It should feel calm and peaceful. Weddings don't have to be stressful. They are always beautiful if you focus on the true meaning and gift that they are.  We are so happy with them. I knew from the beginning it was a great choice, and they exceeded my expectations.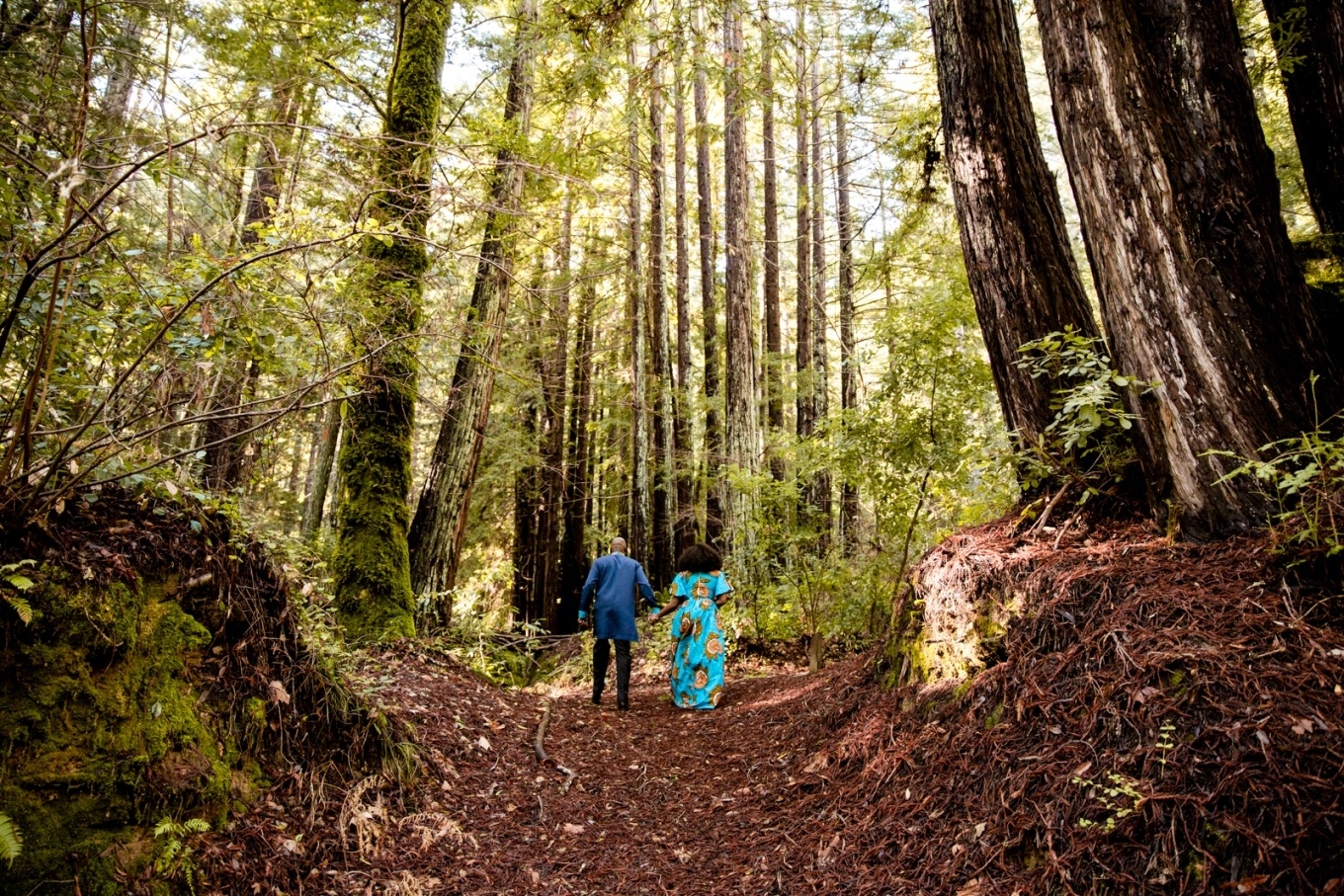 Services included in Tallie & Michael's no-stress redwood elopement
Location Consulting
Photography
Bridal Makeup (Tallie did her own hair)
Coordination