Jayden and Tyler – Eloping in Colorado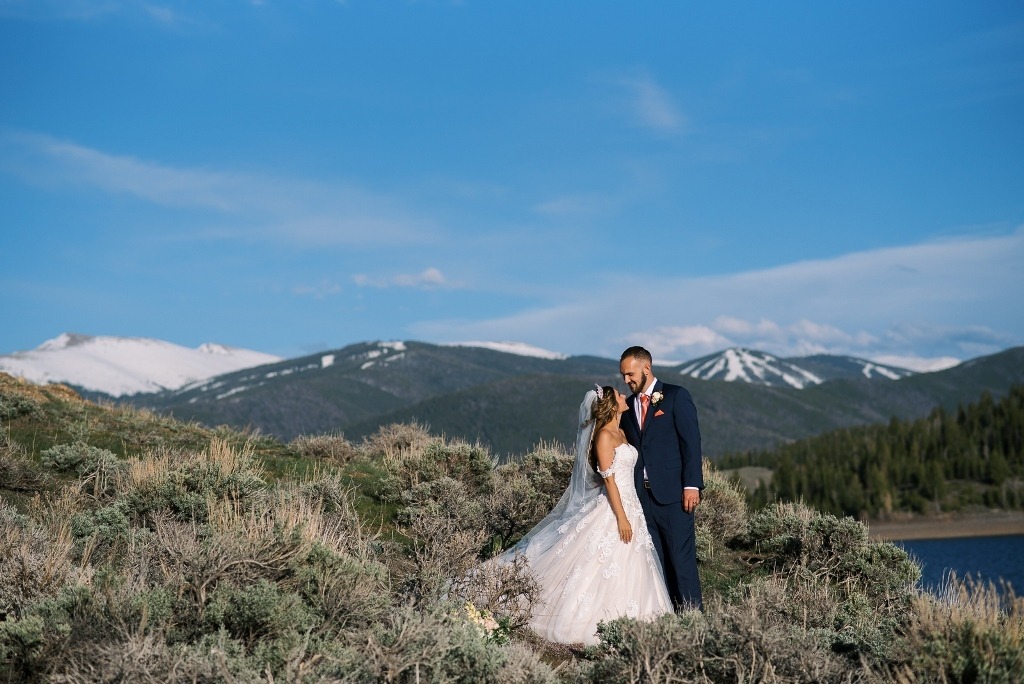 Coming from Oklahoma for a June wedding, high school sweethearts Jayden and Tyler didn't know a whole lot about eloping in Colorado. (Fortunately–we do!) They just knew they wanted a gorgeous mountain backdrop and fabulous photos to showcase the event.
It Pays to be Flexible when Eloping in Colorado
Most couples think "mountains" over "lakes" when it comes to eloping in Colorado, but the fact is, there are many gorgeous alpine lakes once you get into the high country. Jayden and Tyler originally chose a different site than the one at which they were married. Their original site was higher in the mountains and accessible only in summer. And in Colorado, sometimes Mother Nature decides summer is going to come a bit later than expected. Their original site was snowbound until later in June.
So, we went with Plan B. (We always have a Plan B!!!)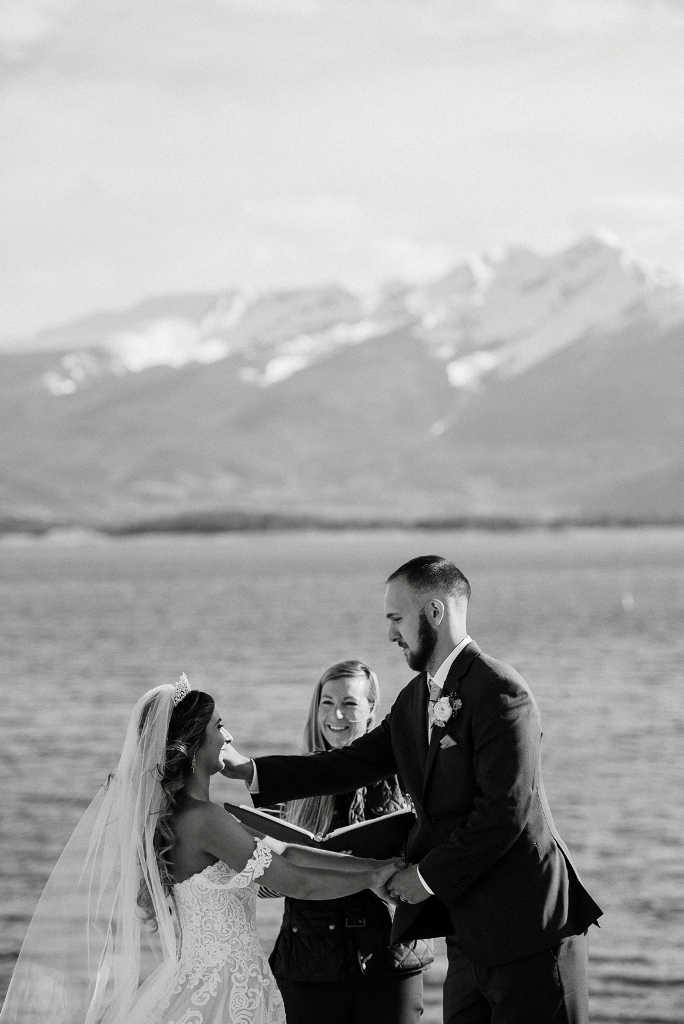 As it turns out, they didn't have to sacrifice anything by going with their alternate option. The day was gorgeous and the Colorado sun on the snow-capped mountains and lake was breathtaking.
These two were naturals in front of the camera. They look like they belong in a glossy bridal magazine!
Jayden & Tyler…in their own words
Why did you choose an intimate wedding? We have too many family members and wanted our wedding experience to be stress free and fun.
What made you select the location you did?  A beautiful mountain View on the water, what more could we ask for? It was perfect.
What words best describe your wedding day? Magical, breathtaking, stress-free!
What was your favorite part of your wedding day? My favorite part of the wedding day was the photography, they did an amazing job!
Did you face any challenges in eloping? We had to change locations last minute due to snow, but we weren't worried and we knew it would be beautiful regardless.
What was the best thing about having an intimate wedding? We didn't have to entertain guests, we could just be ourselves and chill out afterwards.
Any advice for other couples planning to elope? Do it! You won't be sorry you did. Our experience was perfect!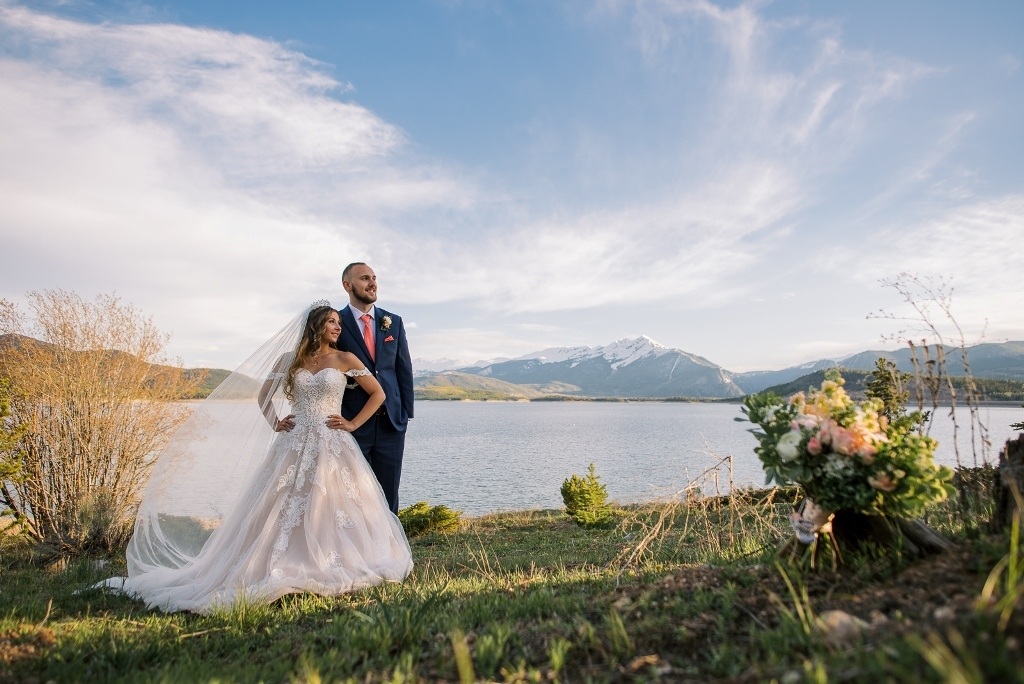 Blue Sky Elopements did everything for us! They made it the most stress free time of our lives! They are amazing! I am so happy we decided to use them!
Services included in Jayden and Tyler's Colorado elopement package
​Location Consulting, Officiating, Photography, Flowers, Bridal Hair & Makeup and Coordination.