Christina and Mitchell Elope on the Beach in Santa Cruz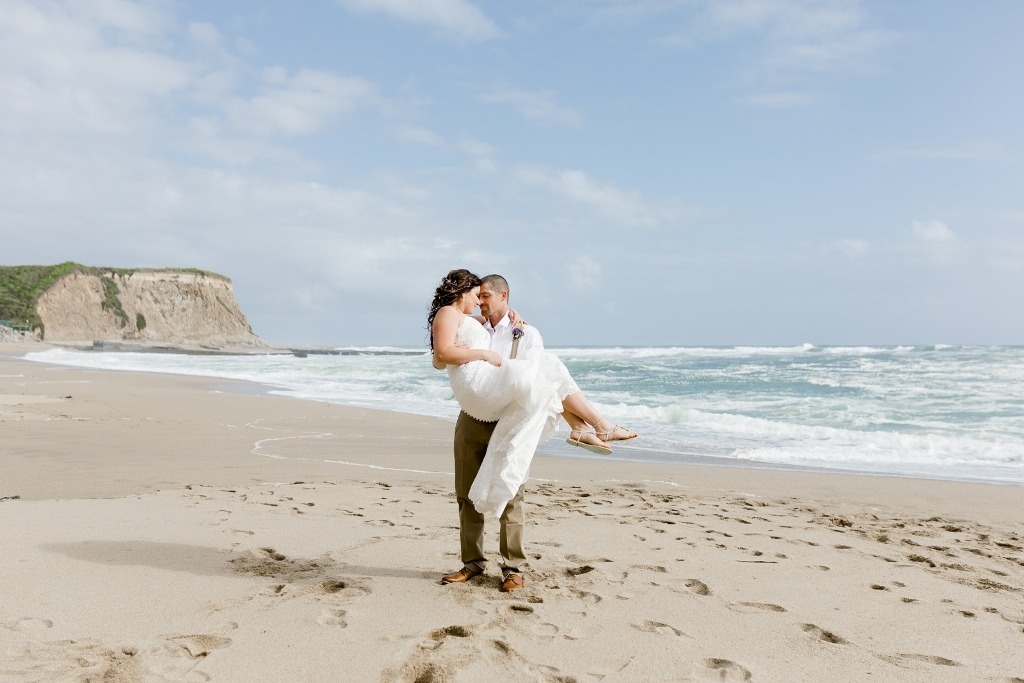 Christina & Mitch wanted stunning photography and a breathtaking ocean backdrop for their Santa Cruz Elopement
Fortunately, those two things happen to be areas in which we shine. After discussing the options for beach elopements from Santa Cruz to Monterey, the two opted for a small little-known beach just north of Santa Cruz. This got them away from the early-tourist summer fray at the more well-known beaches in Santa Cruz and also saved them the cost of a beach wedding permit (required at all the state beaches in the area).
And as far as the photography? Well, see for yourself: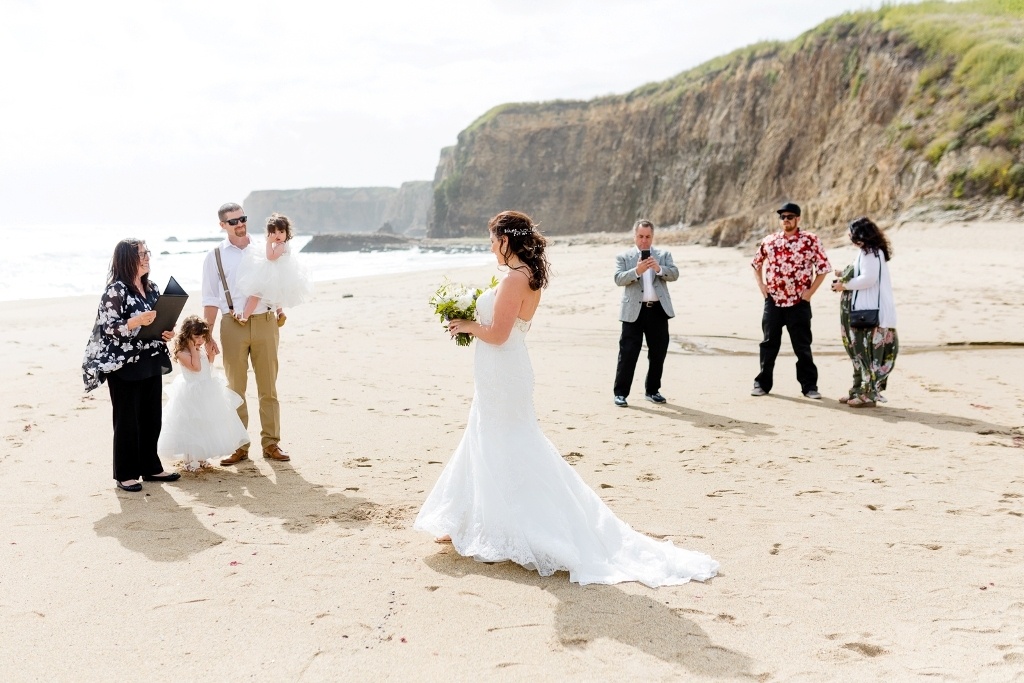 As we'd hoped, the couple and their guests virtually had the beach to themselves for their mid-May, weeknight elopement.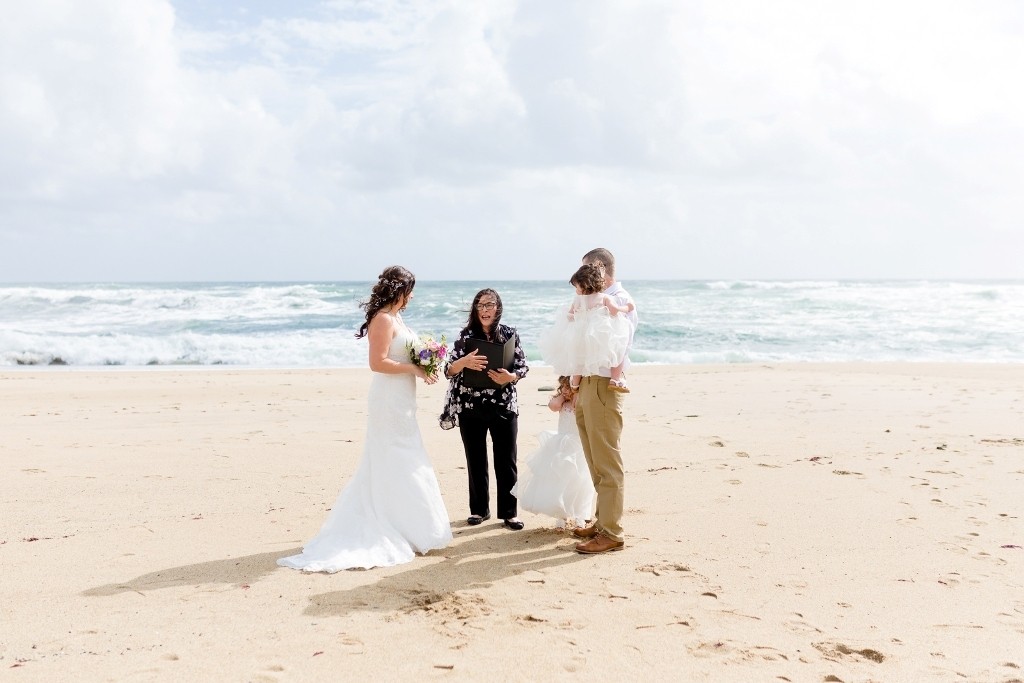 The couple's two daughters were adorable in white dresses that  matched Mom's.
Making Time for Each Other
After taking some time for family photos, the guests whisked off for appetizers (taking the girls with them–yea grandparents!) so Mitchell and Christina could have some time alone on the beach.
For some nuzzlin'…
And some dancin'…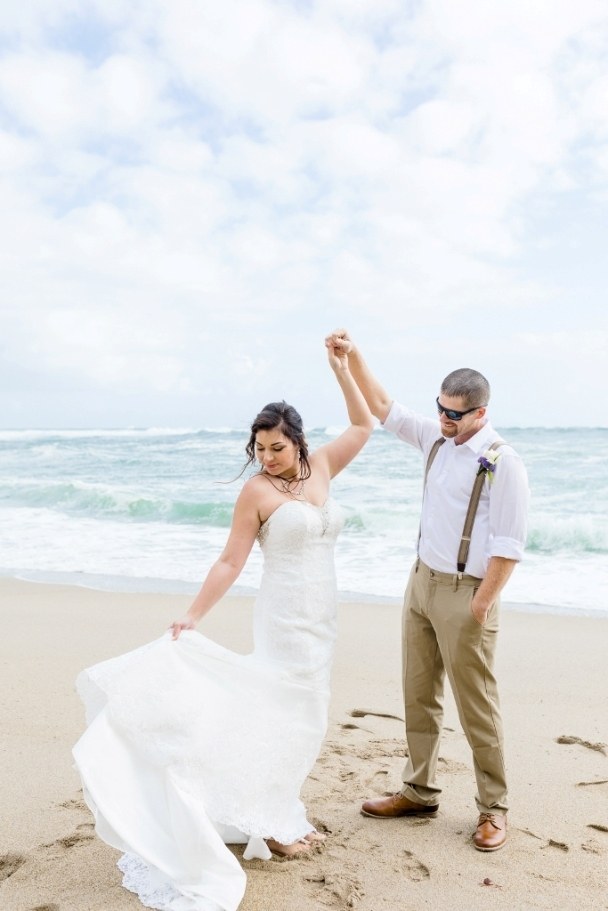 And some dippin'…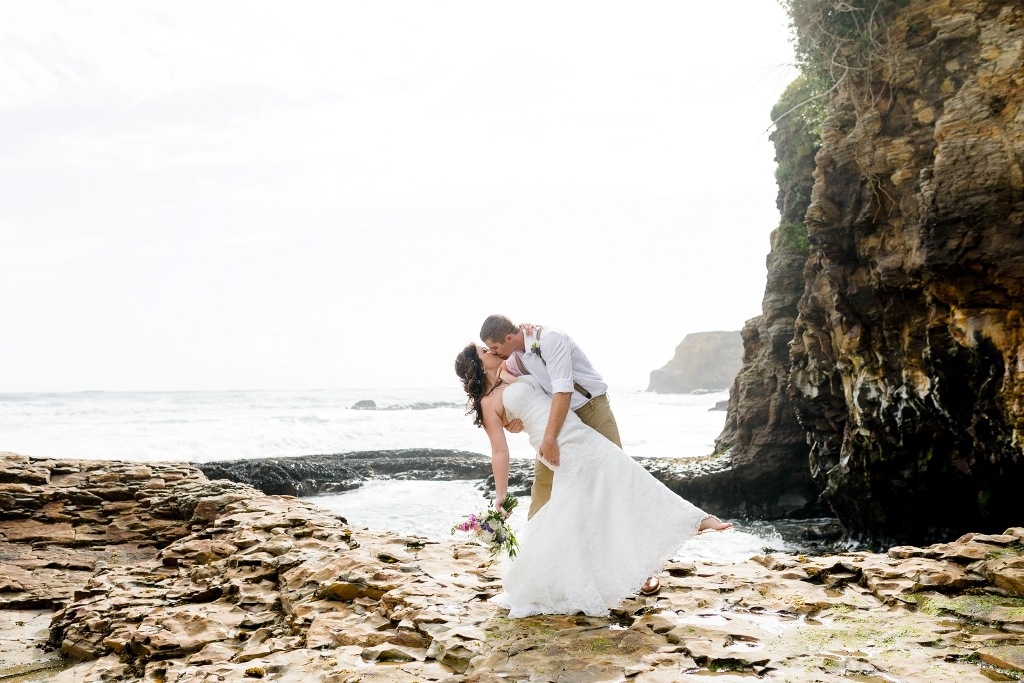 And some kissin'…