Gaby and Mike Elope in Big Sur (in the rain!)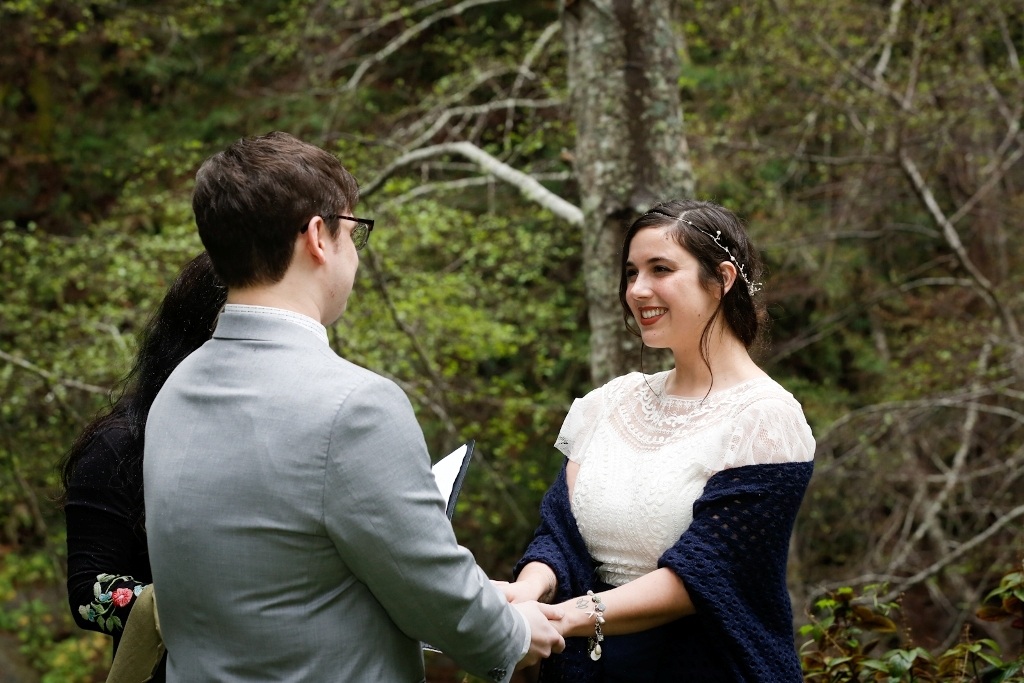 Being fellow east-coasters, Gaby and I clicked right away. There's just something about the east coast vibe–you can live in the west for years and instantly recognize a fellow New Englander.. After chatting briefly, I came upon something else we had in common–a love of elopement weddings.
She and Mike had been planning the traditional wed-a-palooza, but then big wedding stress hit them hard. In Gaby's words, "We decided to elope when we realized that all of our wedding planning seemed to be for other people. Our vision for our wedding is that it's intimate, personal, and a celebration of us and our relationship in a way we don't normally get to celebrate it. Our wedding kicks off a week of seeing the Bay Area and beyond in a road trip around central/northern California."
Oh my! Come to me, My Pretty…let me make all your wedding dreams come true. I couldn't wait to work with them.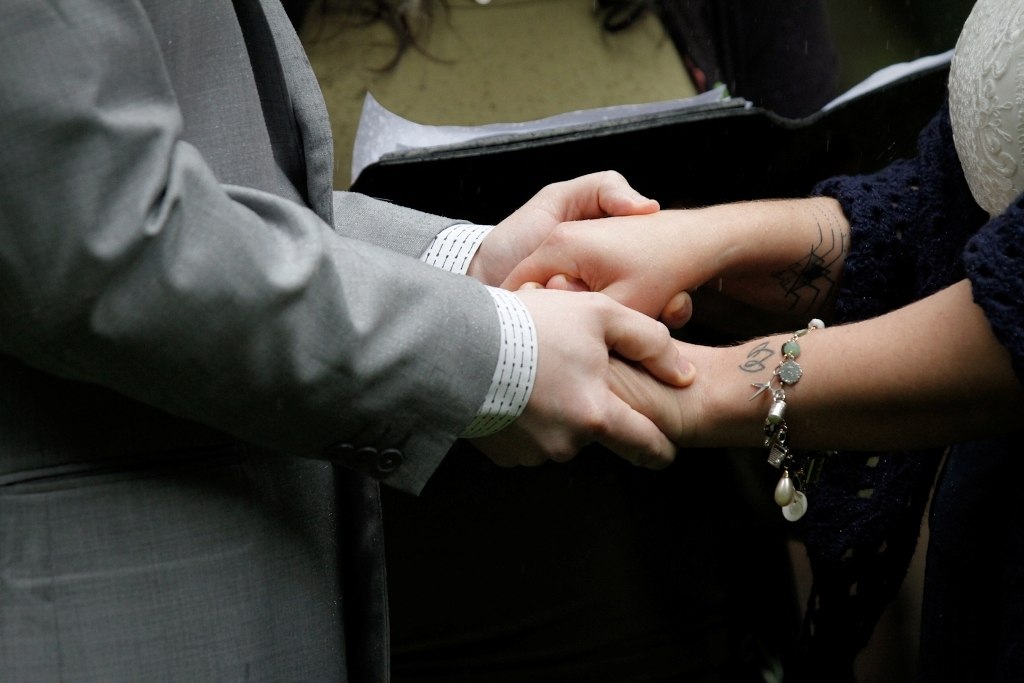 We focused on Big Sur so they could have their intimate just-the-two-of-them elopement in the redwoods with as much privacy as the area affords. With a March 12th wedding date, I knew the chance of rain was there, but we are generally able to dodge the rain drops when this happens.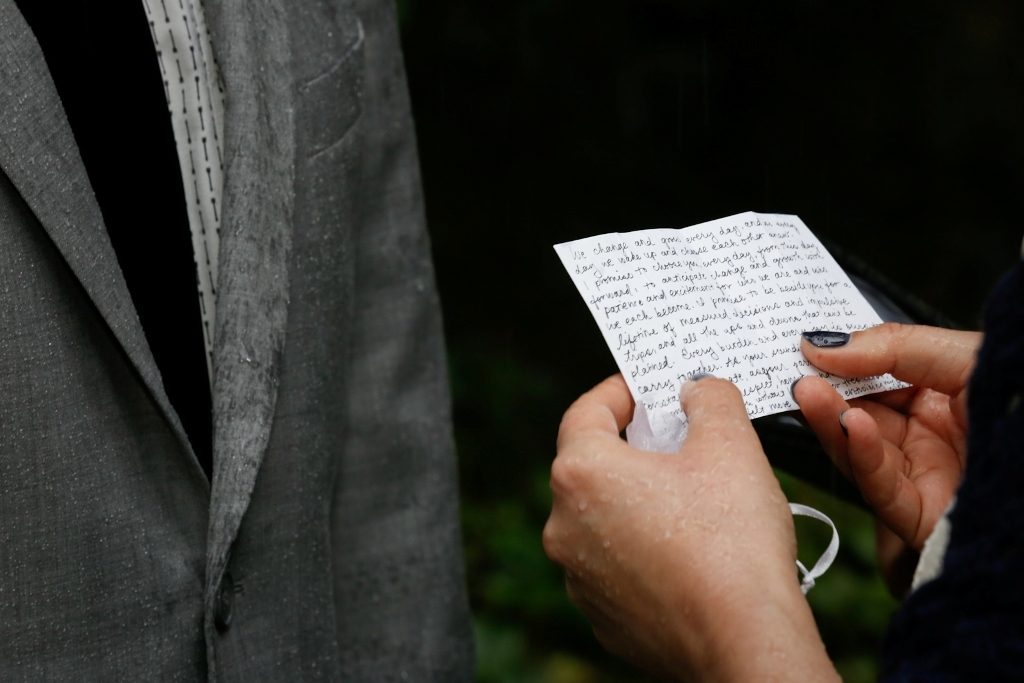 Mind you, I'd never hope for rain on anyone's wedding day, but if it had to rain, this was the perfect couple for Mother Nature to bless with her abundance. Because they absolutely rolled with it. To watch the two of them cavorting in the rain (yes–they cavorted!!) you'd think this was exactly how they planned things. As Gaby stated, "I did my own hair, so who cares??"
That's the spirit!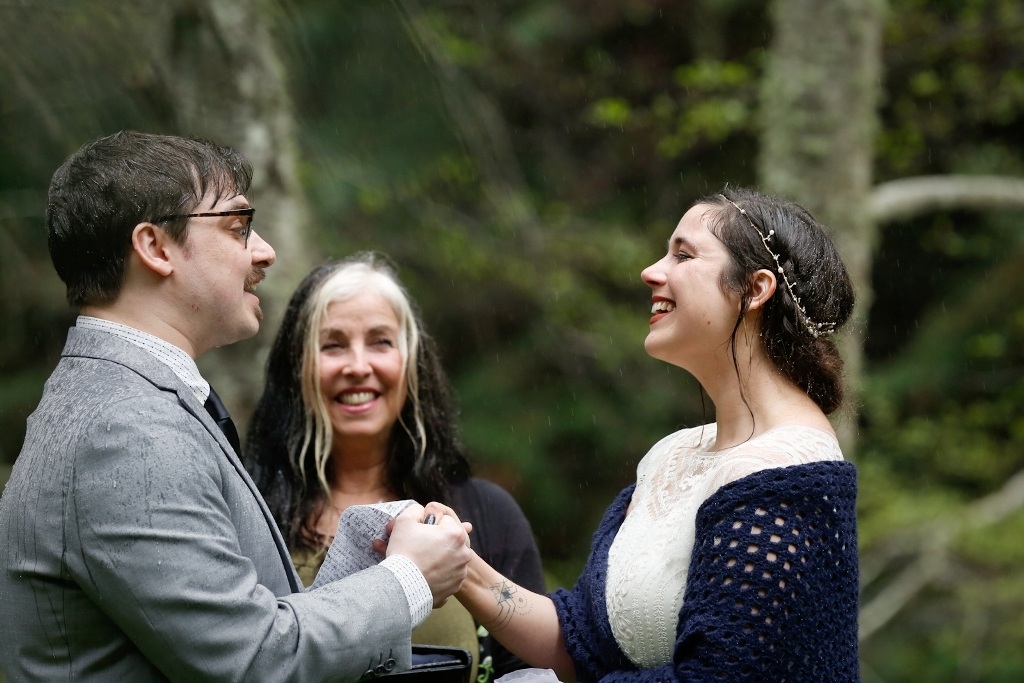 And who cares if everyone's written vows got a little soggy????
Gaby lost the shoes first. Michael needed a bit more enticement, but as you can see, he ended up frolicking in the creek as well. Yep! They cavorted and frolicked! You just don't get to do enough of that at a wedding for 200 people!
Mike describes the day as a "laugh riot," Okay–a wet laugh riot. But there's no denying that these two have a relationship with a great deal of humor sprinkled in.
And kissing. I have to tell you, it was tough to find photos for this blog post where they're weren't kissing.
No worries…I can work around that!
What words best describe your wedding day?
"Personal, emotional, surreal, laid-back" We've already established that Mike defines the day as a "laugh riot," but he also wanted me to point out that they "got hitched without a hitch!" I'm thinkin' I might have a new business tag line.
What was your favorite part of your wedding day?
​For Gabrielle: "Either sitting outside eating amazing breakfast sandwiches after picking up our marriage license, or convincing Mike to take off his shoes and stand in the river with me in the pouring rain."
For Michael: "Trying to get through my vows without laughing (and crying), and dancing in the cabin late at night."
What was the best thing about having an intimate wedding?
"It was all about us: how we were feeling, what we wanted out of the day. We were able to focus on each other from start to finish, and we had the space to be together without worrying about guests, flowers, or even the weather. It was all about the two of us deciding to be together.  It rained in the middle of our wedding ceremony, and who cares? With just the two of us, the only things we couldn't plan for were impossible to plan for. And since Maureen took care of all the big things, it made the details we were responsible for stand out more: I got to focus more on writing my vows, how much fun we had taking pictures. I can't imagine getting more out of a traditional ceremony."
Any advice for other couples planning to elope?
Gabrielle: "If you're going for a location you don't know, like we were, hire a planner. I didn't worry about a single thing on my wedding day. Aside from my hair, of course, and then it rained, so… yeah, don't waste your energy."Michael "Don't joke about it or threaten elopement; just do it. So many couples we talked to about our wedding said they wish they could do it. Just do it. It's so worth it."
How was your experience in working with us?
Gabrielle: "The day was spectacular. Maureen, our officiant and our photographer were absolute pros and we are so, so grateful."Michael: "Maureen sure knows how to pick officiants and photographers. Our wedding pros were incredibly accommodating. They didn't hesitate in the face of the rain."
"Although it poured down rain for our ceremony and photographs, it made us Northeasterners felt right at home. Our photographer was perfectly joyful at being out in the rain with us for an hour– getting fun and creative shots for us. Our officiant was downright graceful and perfect, even though her pages turned to pulp in the rain, and we couldn't have been more grateful. Thank you, Maureen, for putting together this incredible team for us. We are incredibly happy!"