Anna and Sam Elope in the Big Sur Redwoods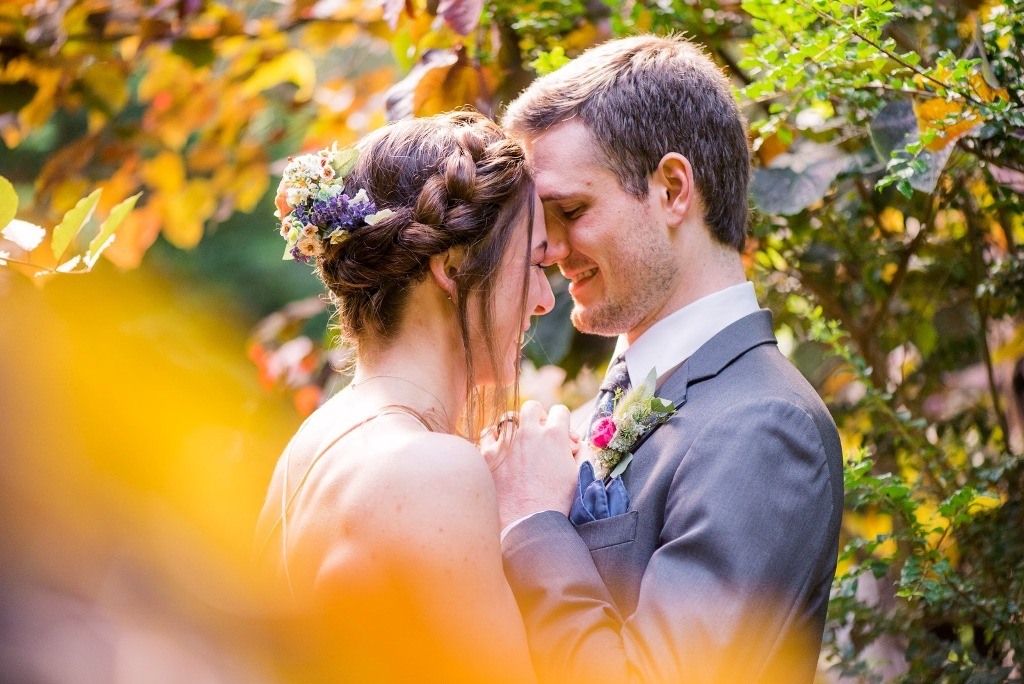 Eloping in the Big Sur Redwoods made sense for Anna & Sam
Sam and Anna are in medical and graduate school. They know themselves well enough to be convinced that they had neither time nor energy to plan a large wedding. Choosing a stress-free alternative was the way to go.
The two love the forest so choosing a private site for their ceremony among the Big Sur redwoods was the obvious choice.
Before the ceremony, they took time to have us photograph their first look.
Then it was off to meet officiant Nate at the ceremony site.
After their perfect first married kiss, we set off around the venue to explore its many nooks and crannies–redwoods, creeks, forests and kittens (yes–kittens!).
Anna left the design and colors of bouquet up to the florist–stating "I like colors…anything but sunflowers!" The result was a colorful wildflower-style mix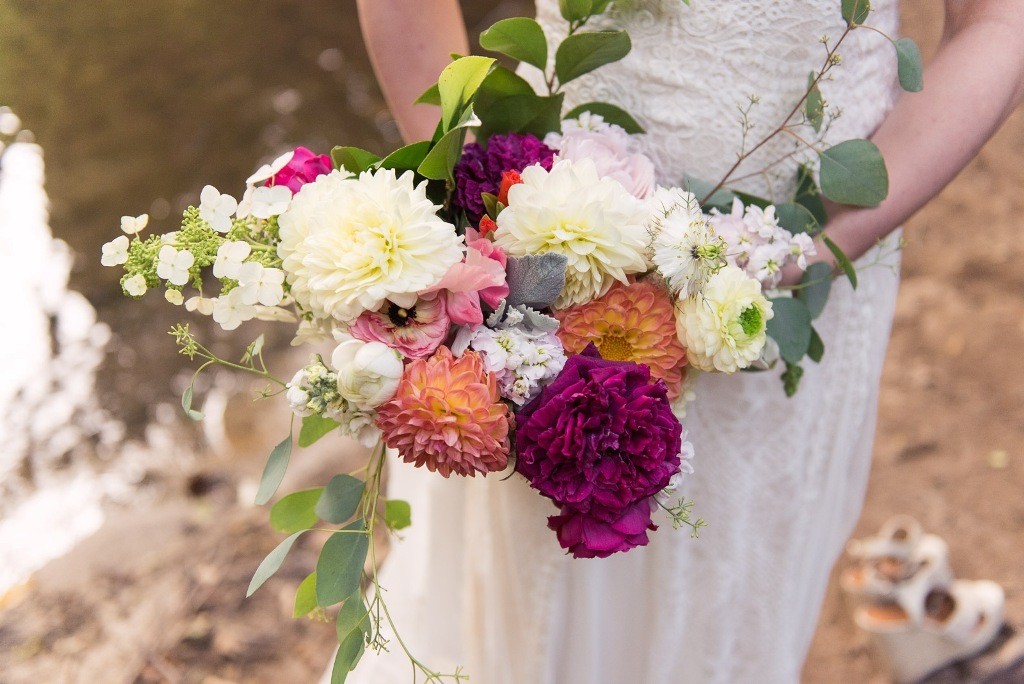 The Art of Elopement Photography
I think the hallmark of a good photographer is that they're able to get the couple to relax in front of the camera. If they can get the couple to forget the photographer is even present, that's a sign of a great photographer.
Look at these two! We nailed it.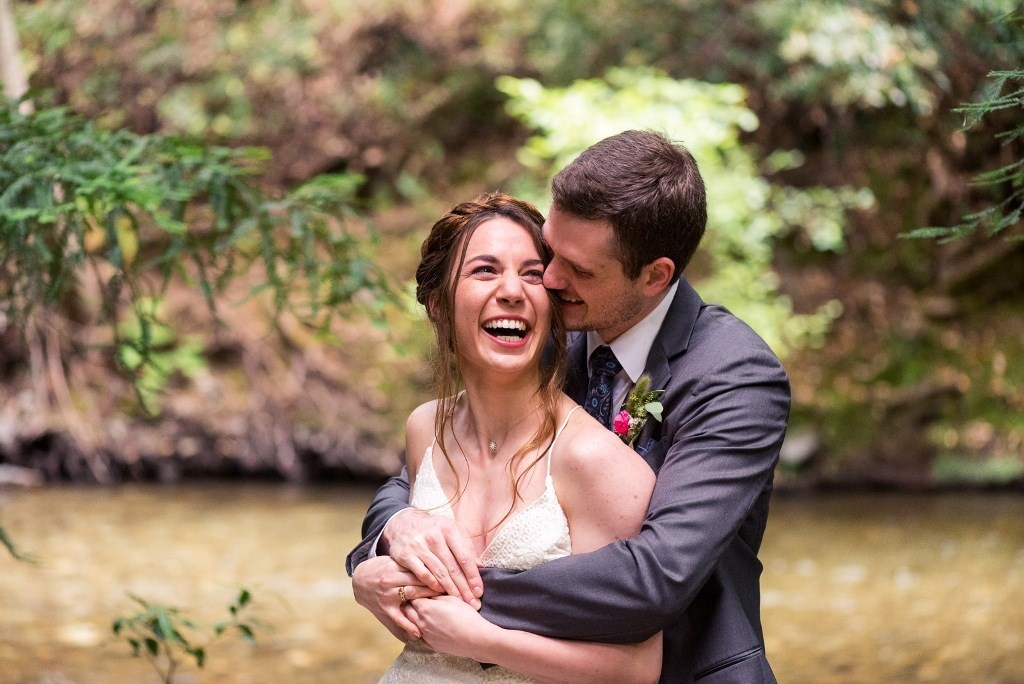 Of course, we can't take all the credit. The best photos happen when the couple is up for anything (like kicking off their shoes and wading in a creek) and they don't insist on adhering to typical, traditional wedding "poses" in front of the camera.
Anna and Sam simply had fun getting married. Our photographer just followed along.
Note: Do not try this with a rented tux!
Kittens make any occasion sweeter
Oh yes…the kittens. How could I forget? Apparently, these little wedding crashers showed up announced, but were welcomed by our couple. (The kitten photos were shot through a glass window so not our usual clarity..but…geeze…who doesn't like cute kittens pics regardless?)
What words best describe your wedding day? Our wedding day was an adventure!
What was your favorite part of your wedding day? Jumping in the river in our wedding attire! Also, there were four kittens in the back of our cabin. We went on a wedding night adventure for take-out pizza and to get cat food!
What was the best thing about having an intimate wedding? I actually got to spend my wedding day with my now husband! Also, minimizing the choices and amount of planning we had to do was a relief.
Any advice for other couples planning to elope? It's a fantastic experience, especially for indecisive brides/grooms. The number of choices to make for large weddings is overwhelming. Having a simple, elegant wedding in nature was the way to go for us!
Services included in Anna and Sam's Big Sur Redwood Elopement Package
Location Consulting
Officiating
Photography
Bouquet/Boutonniere
Bridal Hair & Makeup
Coordination Services
Click here to learn more about our Big Sur redwood elopements
Our photographer was amazing! She even took pictures of the adorable kittens in the back of the cabin for us. We were able to let the professionals handle everything and just enjoy!