How to Choose the Best Date for an Elopement

Choosing the Best Date to Elope (for you!)
You've found each other; the question has been popped; and the decision to go small for your wedding has been reached. Even your families are supportive of the two of you eloping or having a micro-wedding. Phew! The hard part's over.
Not so fast…
Even though those three important steps have been taken, many couples struggle with choosing the best for an elopement. To be honest, I don't feel terribly qualified to advise on this, since it's such a personal thing. But I hear the question so often, I feel compelled to take a stab at it.

So, how DO we go about picking a date to elope?
Choosing a date to elope is super overwhelming to more couples than you might think. But it doesn't have to be. Obviously, the more guests you invite, the more involved the process of choosing a date might become. If your dad is a tax accountant, for example, you don't want to plan your wedding for early April (unless you don't want him to be there! 😀) If you want your kids to be at your wedding, then you might have to work around their school or work schedules.
Assuming you've taken your guests' schedules into account (if you are to have any), there are some other factors to consider in choosing a date to elope. Let's explore some of them and see if it helps you to narrow things down. (I'm going to assume for purposes of this article, that you've chosen the general "where" to elope. Some dates make better–or less–sense than others depending on your elopement venue location. Florida in summer will be too hot for most people and snowy winter conditions in states like Colorado are not for everyone.)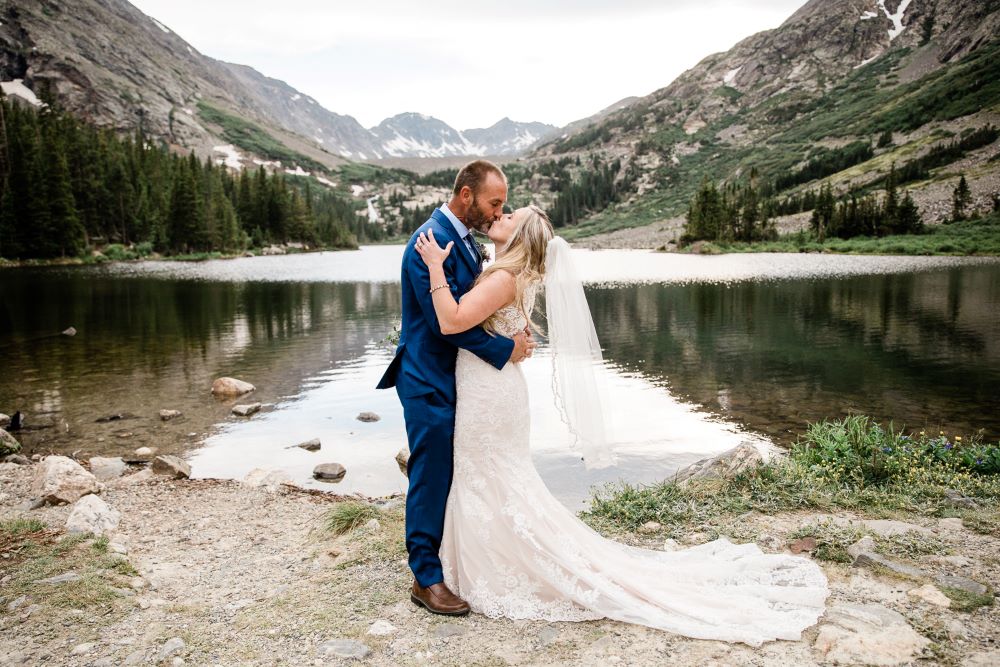 Choose a date that has meaning for the two of you.
When Jeremy and I eloped, choosing the date was a no-brainer. We were married on the two-year anniversary of our first date. My running joke is that only giving him one anniversary date to remember would lessen the chances that he'd forget our anniversary. It must have worked, because of this writing, it's been nearly 15 years since we tied the knot and it's yet to slip his mind! (Or mine.)
Other dates to use as a basis for choosing your date include:
The anniversary of the date of the proposal
One of your parents' or grandparents' anniversaries
The midpoint between your two birthdays
The anniversary of the date you told each other you loved one another
Choose a date to elope that is practical
It's not unromantic to simply choose a date that works for your work schedules. This is especially effective if you are travelling for your elopement. Choose a date that minimizes juggling for your workload. It'll be one less thing to stress over.

Choose a season or general time of year that you love and let vendor and venue availability determine the exact date
Speaking as someone who has to line up venues and vendors for couples, I can tell you it is so much easier to accommodate you if you have some flexibility on your date. It's much easier to find quality wedding vendors and gorgeous venues when a couple tells me "sometime in May of next year" versus "it must be the Saturday of Memorial Day Weekend of this year." (Yeah… good luck with that.)
If everything else is equal, choose a date that is a weekday
Places will be less crowded and, in many cases, elopement package fees will be less expensive. Overall, lodging, airfare and rental car fees will cost less too.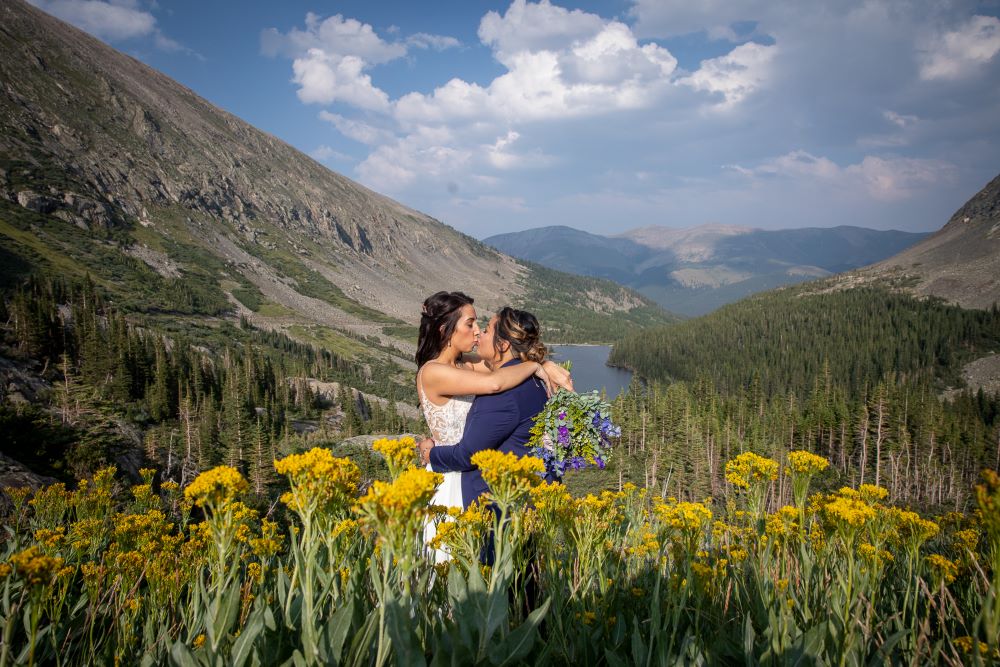 Choose a date that you want to claim as your own
It may sound counter-intuitive, but some couples choose dates that previously had negative associations for them. A few years after 9/11, we had a large number of couples that requested that date. When I asked why, several of them told me it was because they wanted to "take back" that date and infuse joy into what otherwise was such a devastating date for our country.

Choose a date that's catchy or quirky
These dates go fast, so plan ahead. Dates like: 4/3/21, 2/2/22, 2/22/22, 11/11/22 booked up quickly, as did dates reflecting "multiples" (such as 7/14/21). Believe it or not, Friday the 13th dates generally book quickly as well. The first and last date of the month are also popular–as are repeating month and day numbers (06/06, 09/09, 10/10, etc.).

Choose a "holiday" that has special meaning for the two of you
But not a major one like Christmas, Valentine's Day or the Fourth of July. The summer and winter solstice dates are ones to consider (they're gaining in popularity, though) as are the spring and fall equinoxes. Saint Patty's Day is fun (especially if you're both Irish). Halloween appeals to some couples. If you're into humor, consider World Belly Laugh Day. Kiss your Mate Day is very appropriate, in my opinion. Do you enjoy the great outdoors together? How about National Trails Day? Are you both Southpaws? Try National Left-handers Day.

Use numerology or astrology to pick the date to marry
Numerology is used often in Eastern religions as a basis for choosing an auspicious date to marry. Some folks rely on celestial signs to assist them (click here on how to use astrology to help you choose a wedding date). If astrology isn't your thing, you might still consider the night of a new or full moon to tie the knot. Or a solar/lunar eclipse. (There must be a metaphor in there somewhere!)
Your budget may determine your wedding date
In most areas of the United States (not all),  April through October  is "high season." You may fare better financially if you choose a date outside of these months.

One thing to possibly avoid in choosing the date you want to elope
We serve Colorado and California, where pot is legal. Every once in a while, we get someone who insists they want to get married on 4/20 at 4:20 in the afternoon. You may love getting high as much as the next guy, but I just don't understand why that vibe deserves to take front and center on your wedding day. To be honest, it's a red flag for wedding vendors when we have a couple that insists on a 4/20 date. We can't legally perform a ceremony if a couple is… well… stoned at the time. (Don't laugh, we actually had a couple show up and the groom was virtually incapacitated for his 4/20 wedding several years back.) So it's something we watch for when someone requests that particular date.

The bottom line on choosing a date to elope
It's easy to overthink it. When it comes right down to it–give it the consideration it deserves, but don't get twitterpated over choosing an elopement date. It's not worth the stress. Look at it this way–you didn't choose your birth date, did you? And that's worked out fine for years!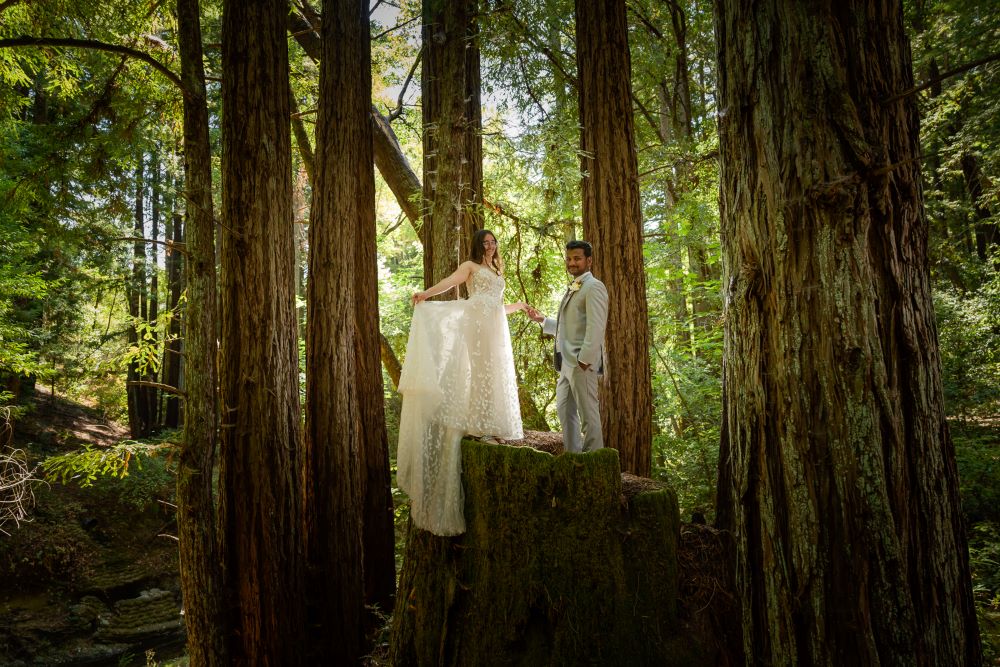 Please contact us if you'd like some help choosing a date to elope in either California or Colorado. We can help you sort through the options.