Trish and Kathy's California Beach Destination Wedding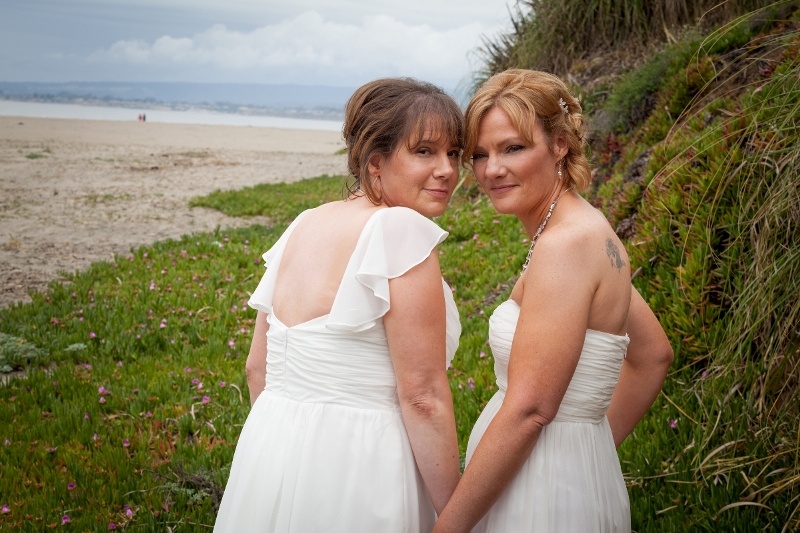 A destination wedding on the beach was the order of the day for Trish and Kathy, who traveled from North Carolina to be married on sun-kissed California beach.
But you know what they say about the best laid plans! The day dawned rainy, so we opted for Plan B–having them get married inside their suite at the Seascape Resort. But then it cleared a bit so we jumped to Plan C–getting married on the lush green lawn of the resort. It was perfect! And then the sun peeked through and we were able to go down to the beach and get their ocean-backdrop photos after all.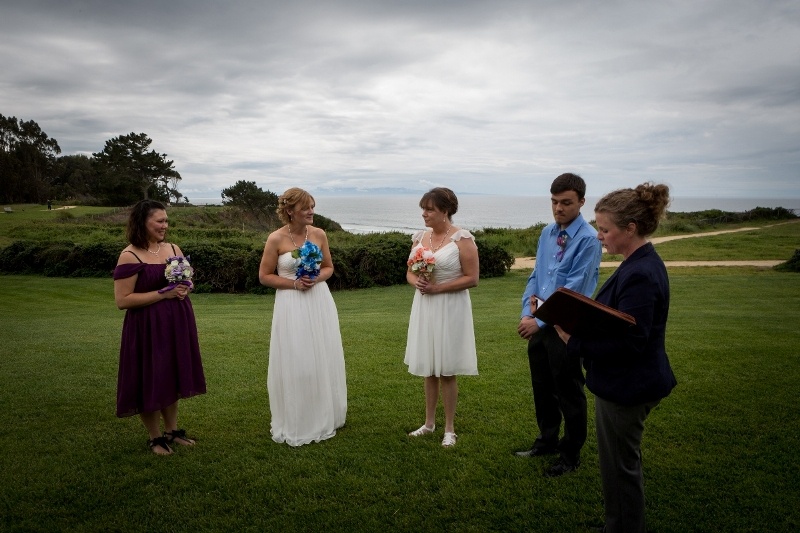 To the beach!
After their beach romp, it was back to the Seascape Resort for cake and Champagne with their guests. Check out the 2-bride cake topper–one blonde and one brunette!