Jenna and Michael's Big Sur Cliff Elopement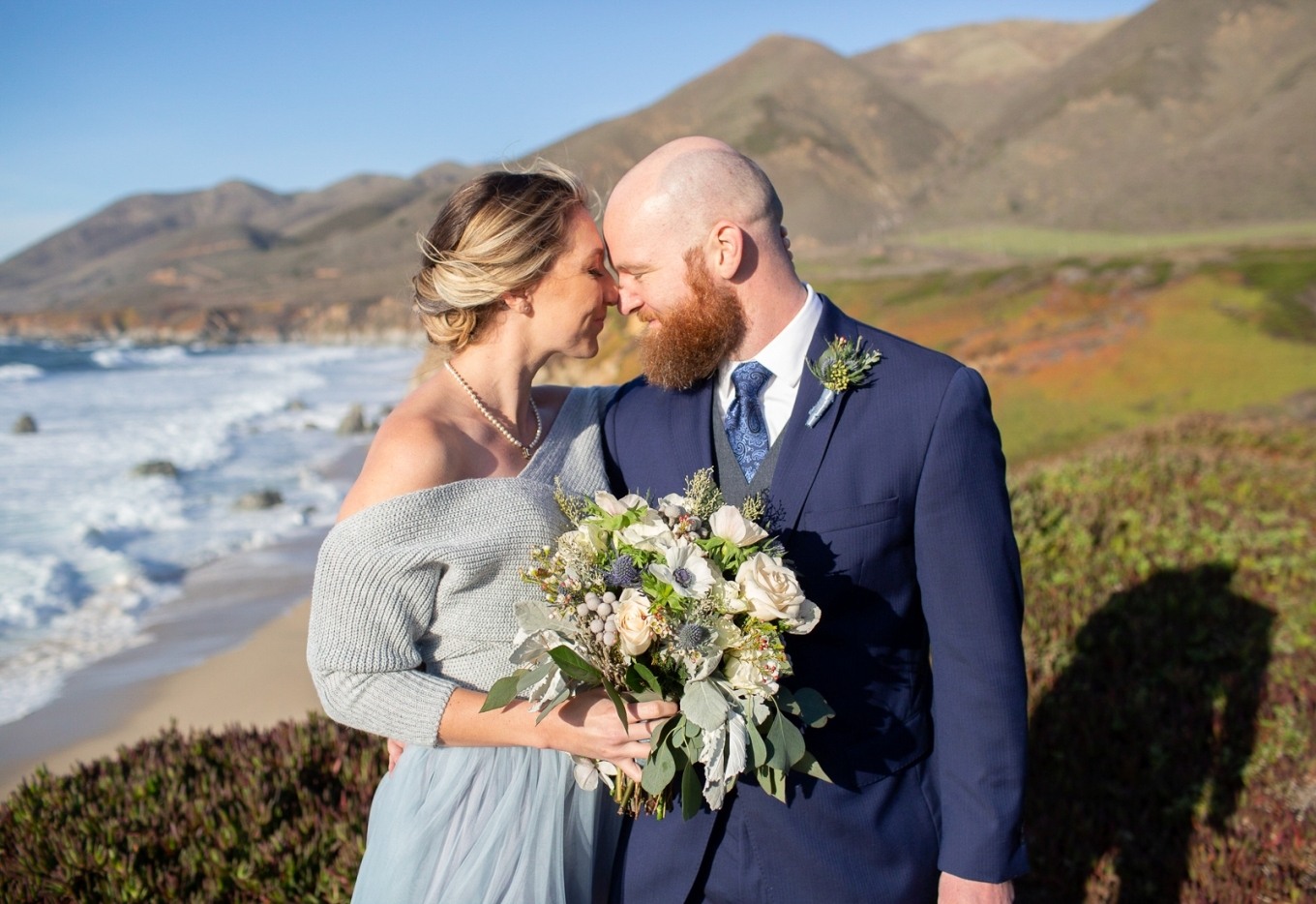 Keeping their wedding simple on the Big Sur Coast
When I had my first consultation call with Jenna and Bryan, I was taken with how down to earth and connected (to each other) they were. Explaining that the Big Sur/Carmel area was the location of their first vacation together, they were eager to return there to be married on the cliffs overlooking the ocean.
They wanted their wedding to be about them, their commitment and their connection. So there was only one guest present–a very special four-legged one.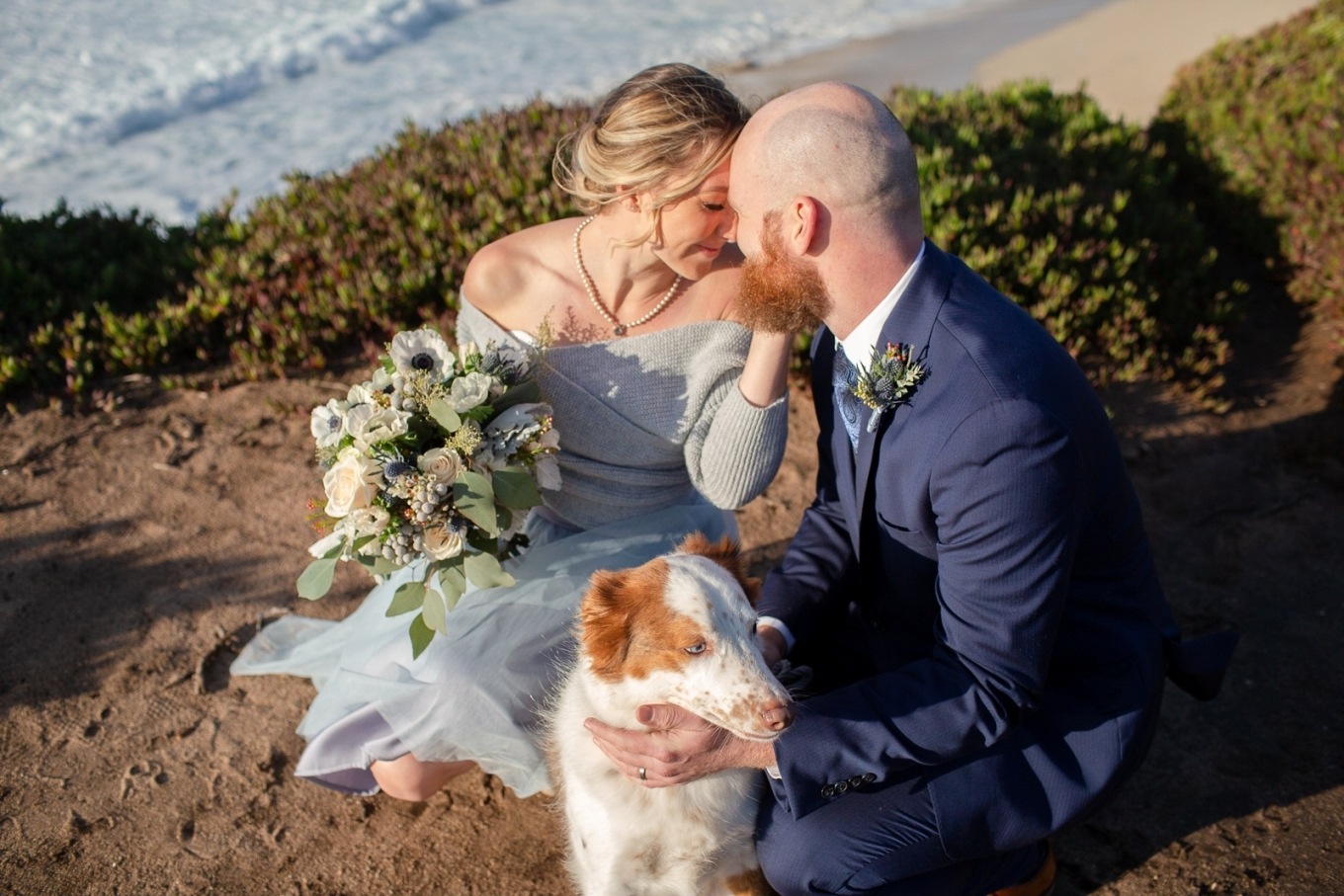 We found them a cliff overlook site that had the "Big Sur essence" they were seeking and that would be easily accessible for the two of them. They choose the wedding date of December 19th and booked our most popular elopement wedding experience–combining officiating, photography, flowers and bridal hair and makeup services for Jenna.
The day dawned crisp, sunny and a little bit windy–which gave Jenna's light blue dress an ethereal quality when the wind decided to make her skirt dance.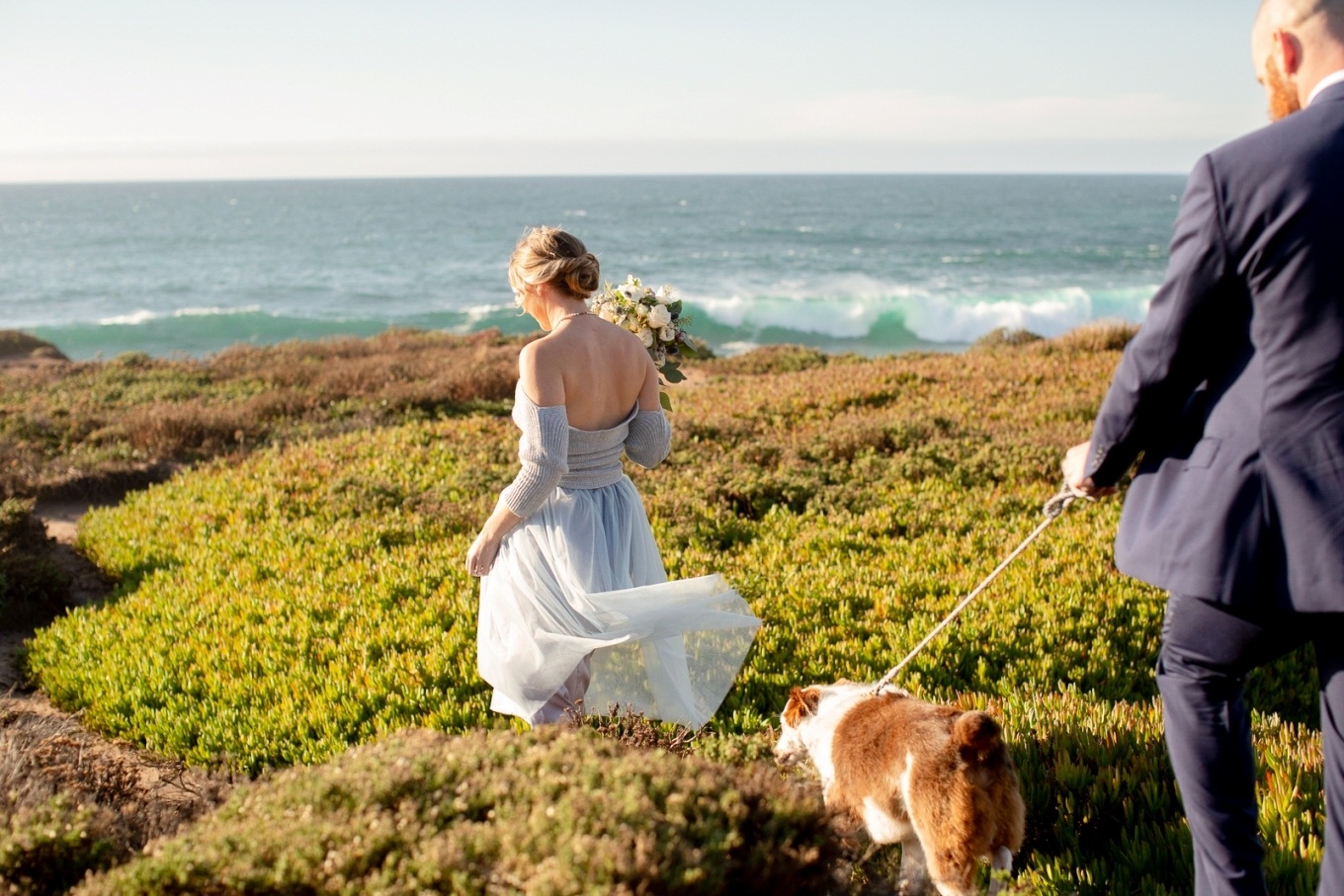 The walk to their cliff overlook site is lined with ice plant.
And the guest was very attentive and well behaved!
Officially husband and wife, we took them on a short walk down to the beach for more photos..
Jenna and Michael's Big Sur Cliff Overlook elopement in their own words
Why did you choose an intimate wedding? We are adventurers and life partners who like to share special moments just for us to deepen our loving bond.
What made you select the location you did? This was the place of our first vacation together and its our special place for getaways. Our dog loves it too.
What words best describe your wedding day? Romantic, intimate, powerful, connection, perfectly us, beautiful
What was your favorite part of your wedding day? Saying our vows overlooking the ocean
What was the best thing about having an intimate wedding? Sharing it together and making it about us on our day. It was also stress-free!
Any advice for other couples planning to elope? Do it! This is a special day to celebrate your partnership together. Make it about you two and enjoy each other's presence.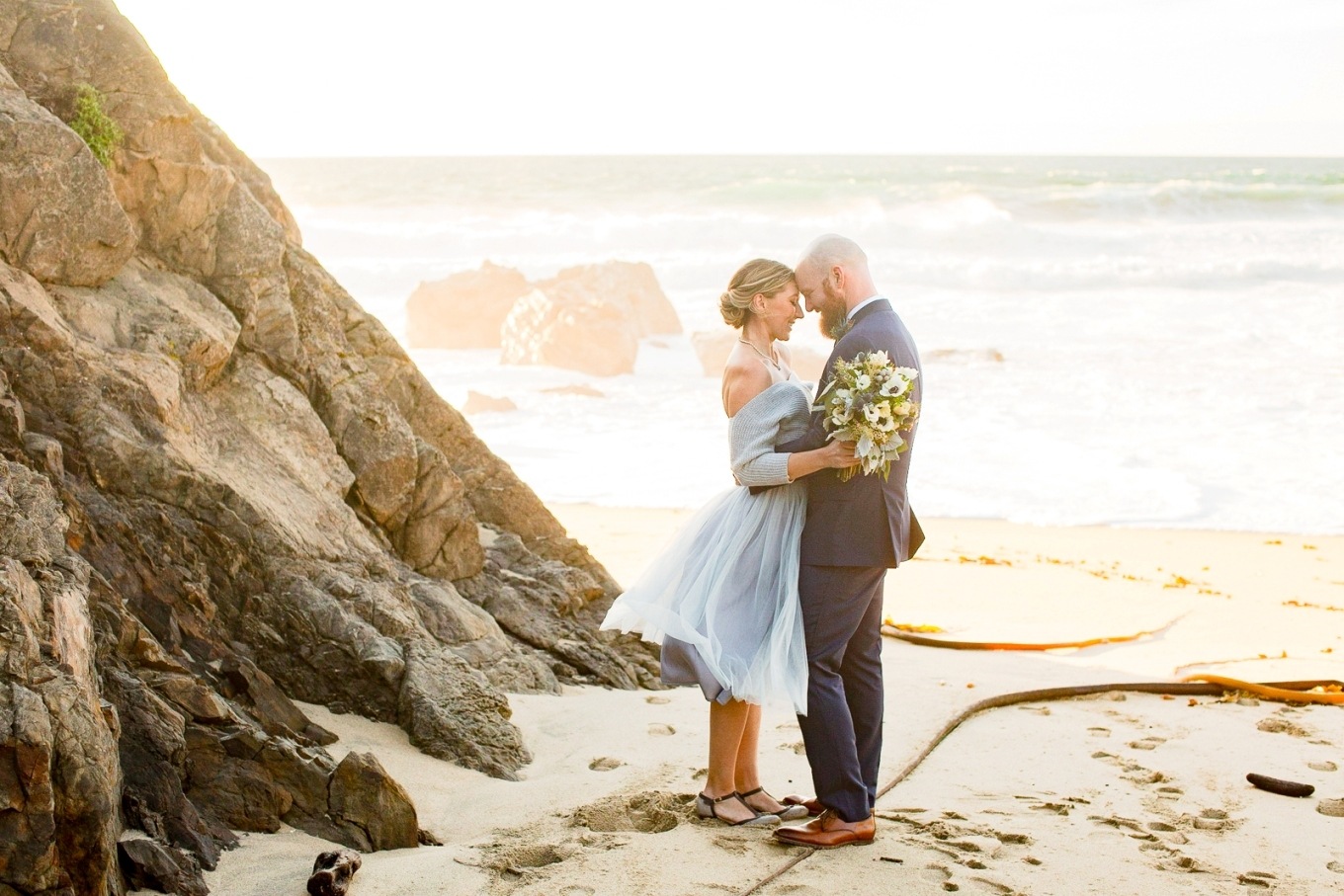 We were extremely happy with the services provided by Blue Sky Elopements. Everything was stress free and well organized. The photographer was phenomenal! Everyone was kind and made our day very special.
Services included in Jenna and Michael's Big Sur Cliff Overlook elopement wedding experience
Location Consulting
Officiating
Photography
Bridal Hair & Makeup
Flowers (Bouquet/Boutonniere)