A Big Sur Beach Wedding for Elena and Marty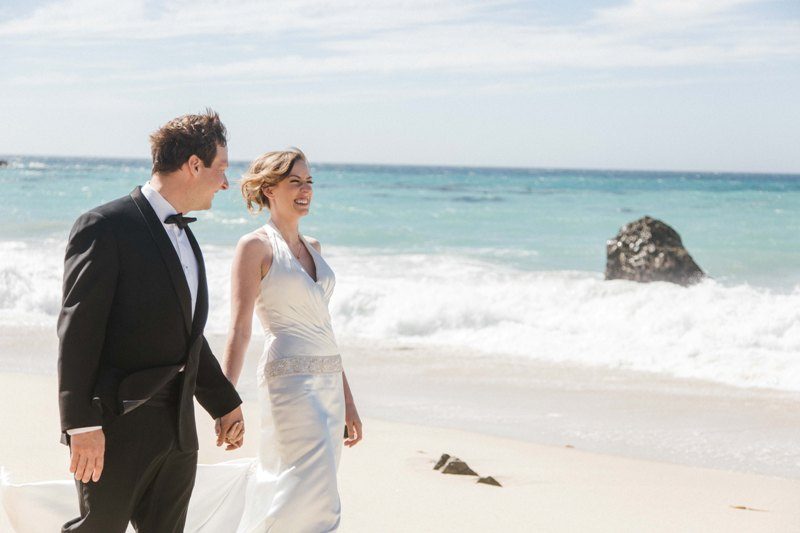 A Big Sur beach wedding is the dream of many couples. It's probably the number one request that I receive from couples looking to elope on the California coast.
It's not always easy to pull off, however. And it's often not the fantasy that many couples envision. Big Sur beaches can be crowded in summer–so crowded, in fact, that parking is impossible (and I mean that literally–not difficult–not "be prepared to walk a ways." I mean "there are no spots and the attendant turns you away" impossible!
Permits are required at most (although not all) Big Sur beaches, which can be a deterrent to frugal couples. And then there are the considerations inherent in all beach weddings–like weather–that have some couples running for an indoor wedding venue.
I explain all of this to couples asking about a Big Sur wedding, then I tell them how we can work around the obstacles–generally by being selective with the date and time chosen for the ceremony.
Marty and Elena followed my instructions–choosing to get married in the fall (slightly less frenetic than summer) at a state beach on the northern end of Big Sur.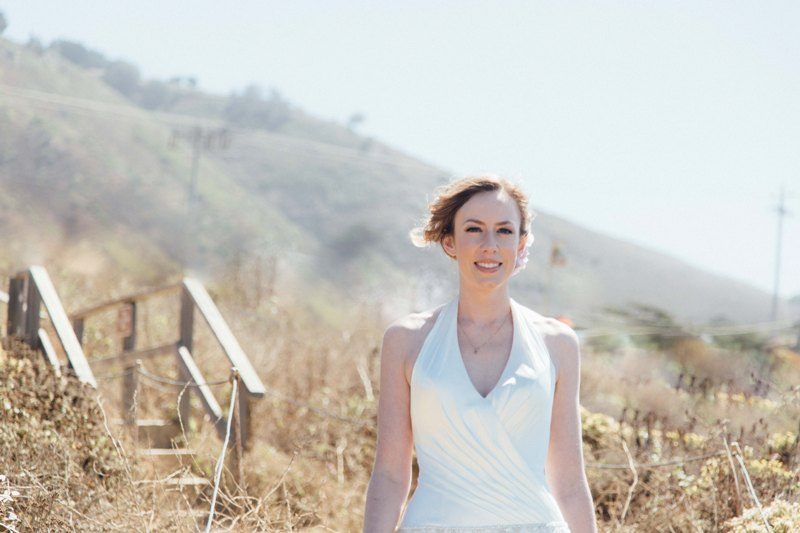 The beach has a grand staircase and walkway, making it possible for Elena and her dad to make an entrance prior to Elena and Marty's first look.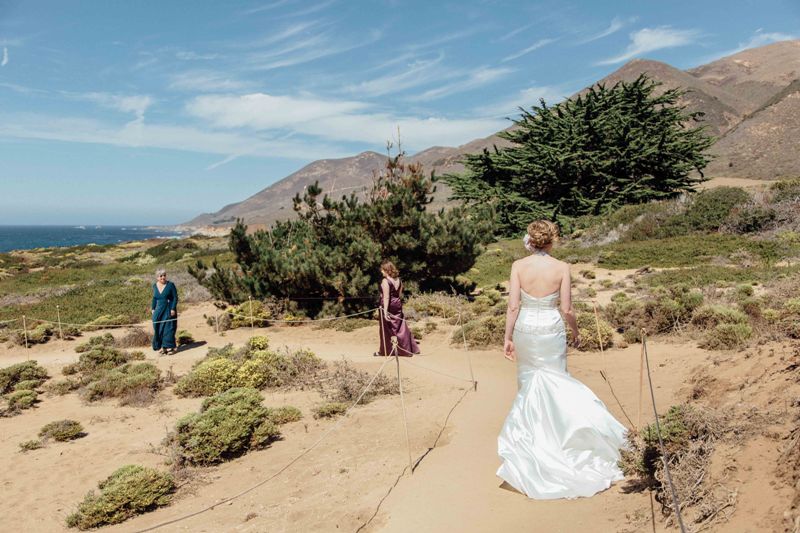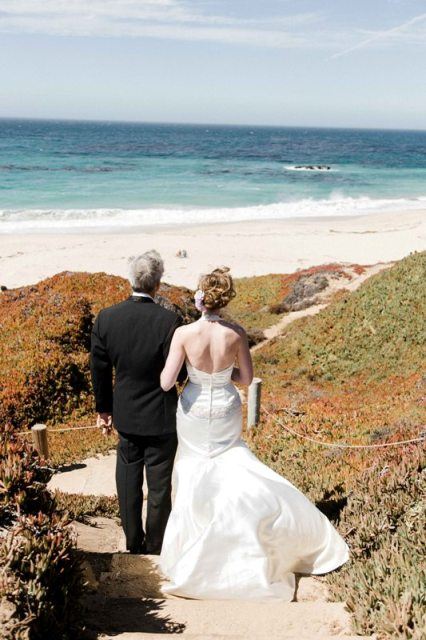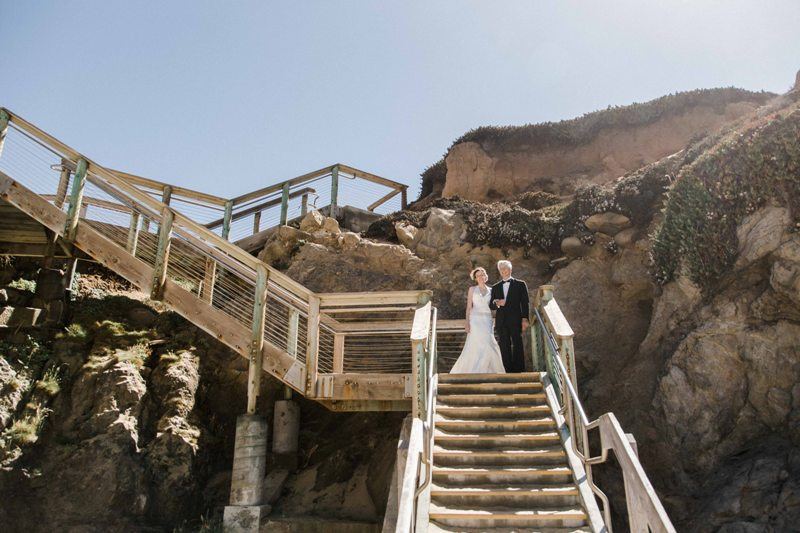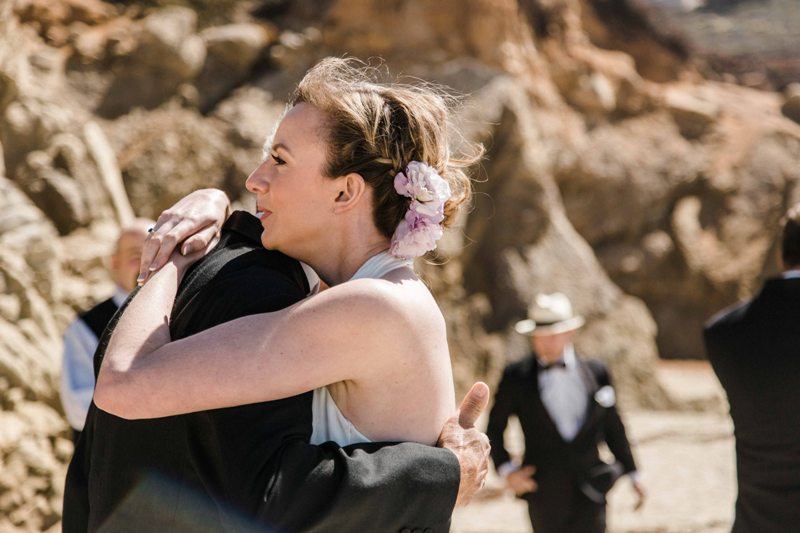 Elena and Marty integrated their first look with their ceremony processional, which I thought was remarkably clever.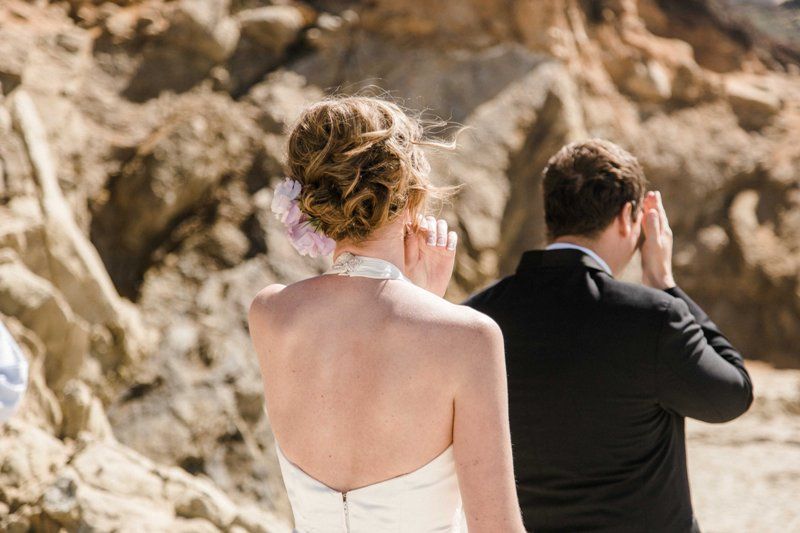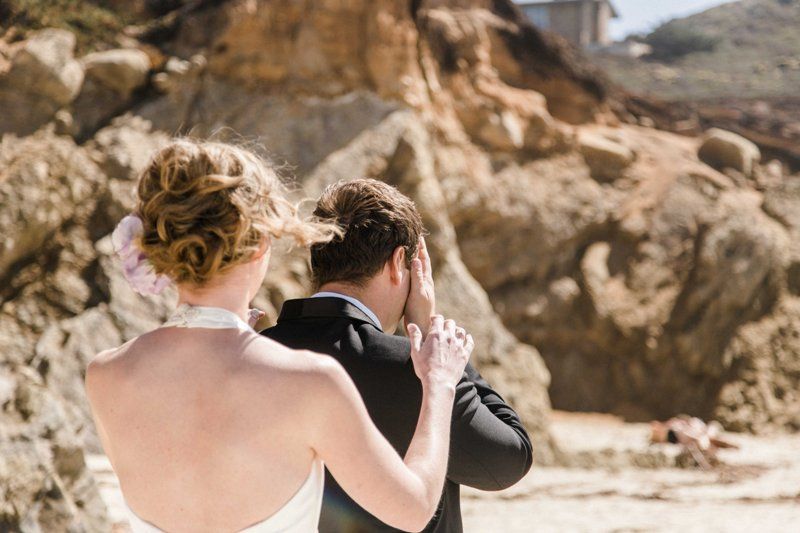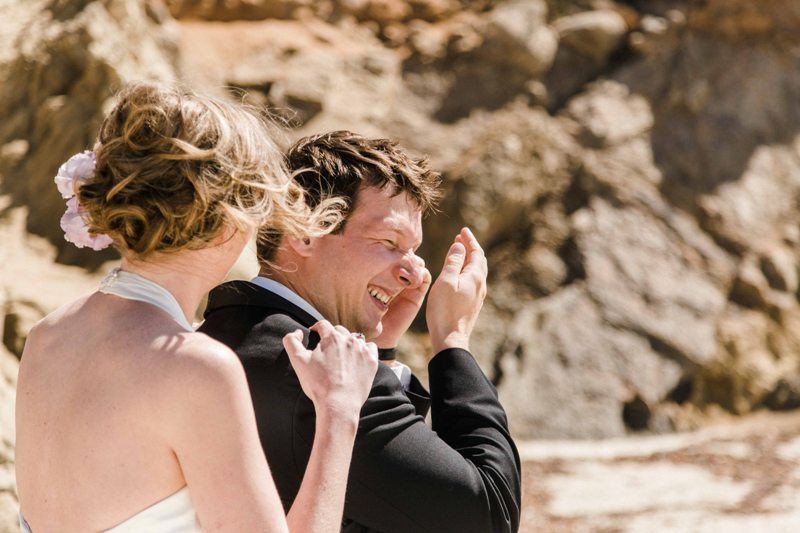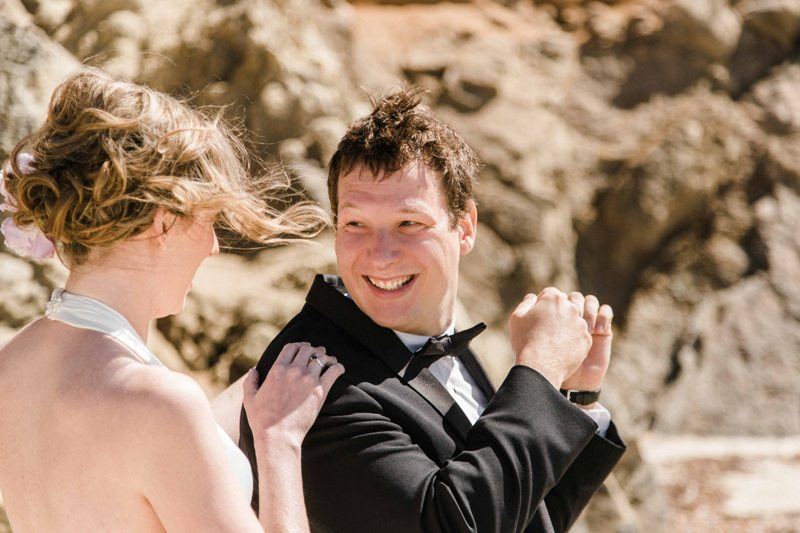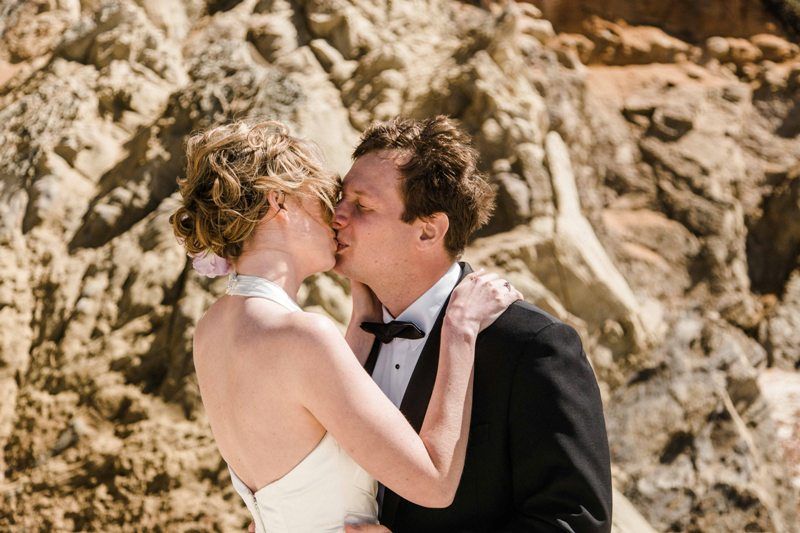 Then we held the ceremony under a sunny Big Sur autumn sky.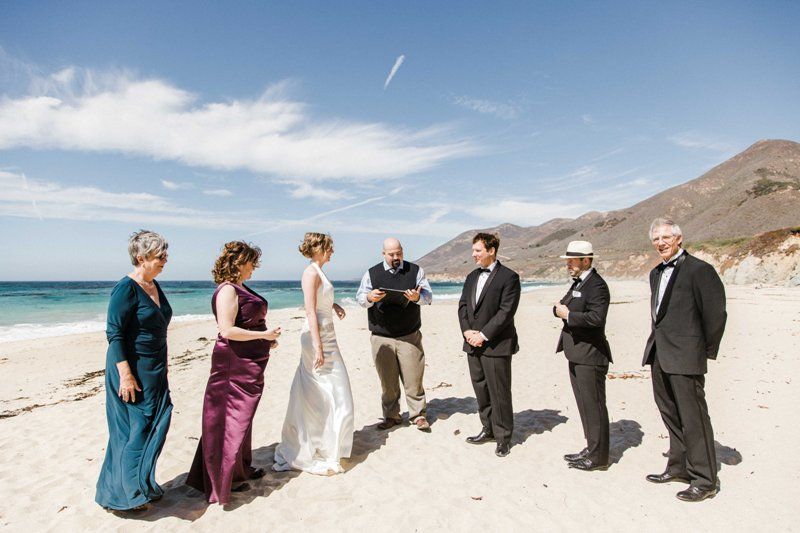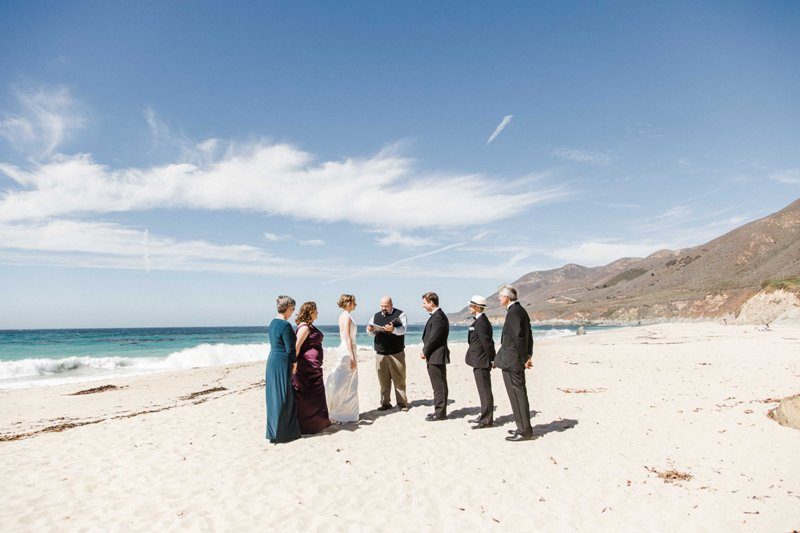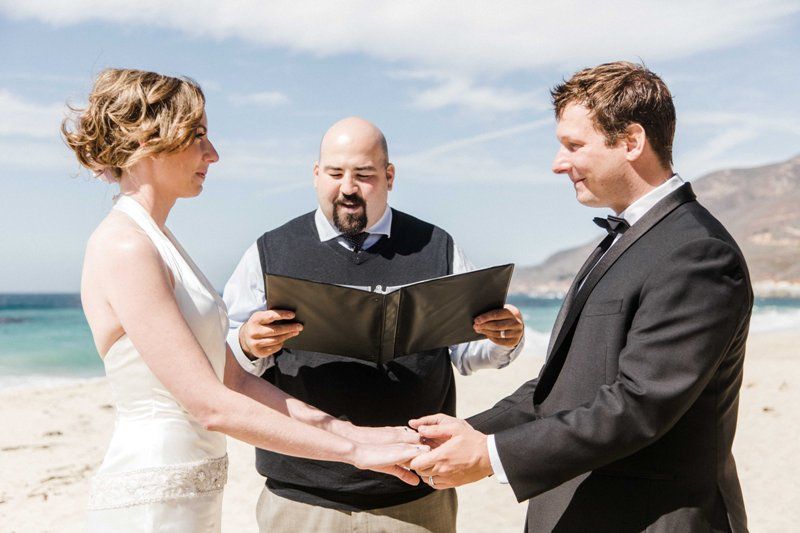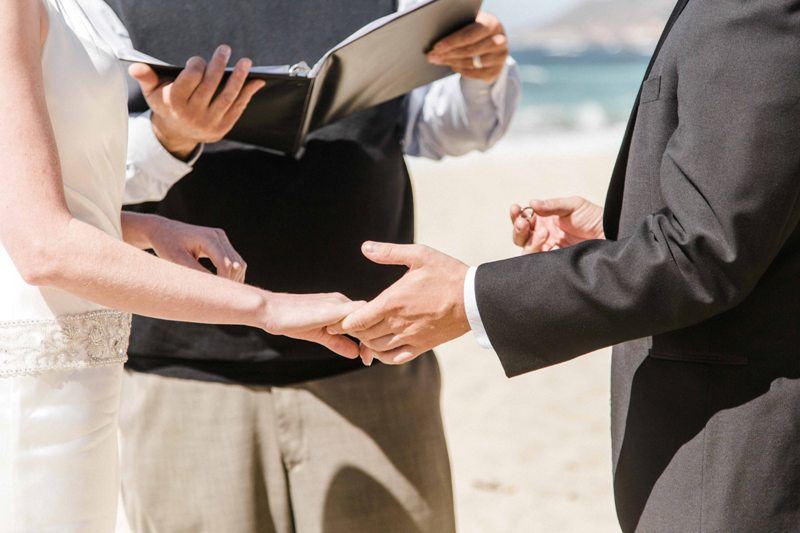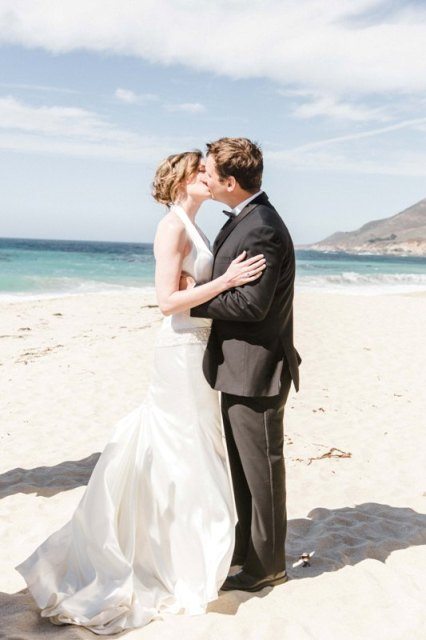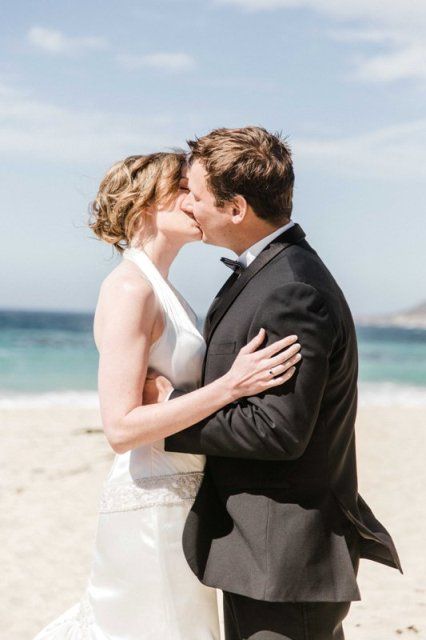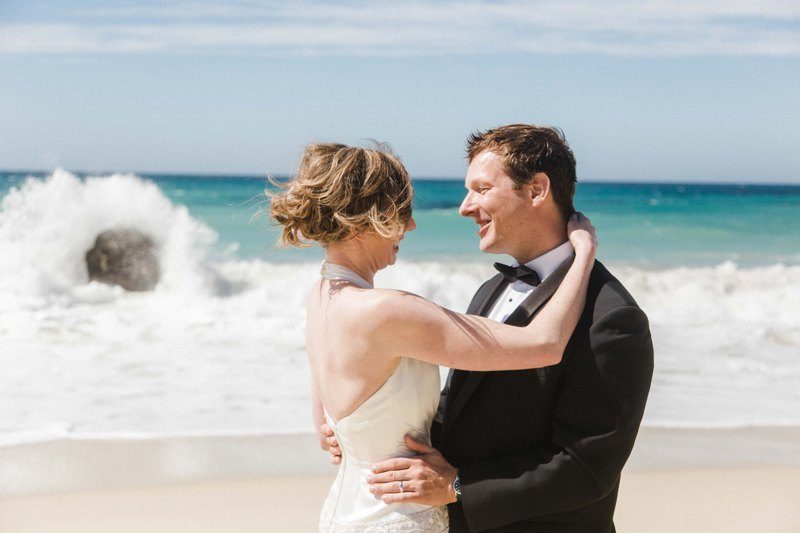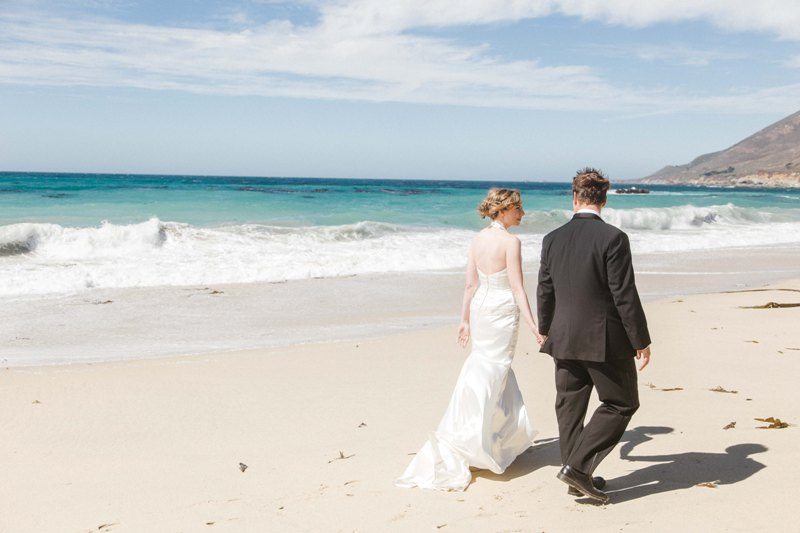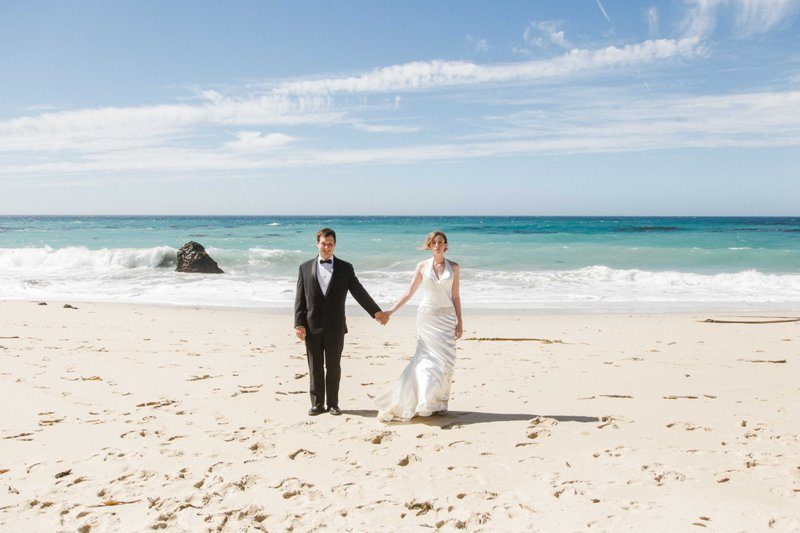 And then there were beach shenanigans from the wedding guests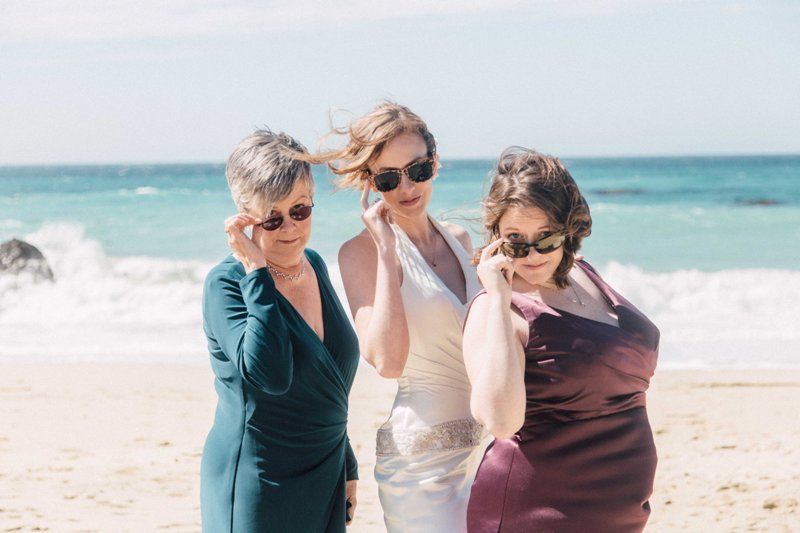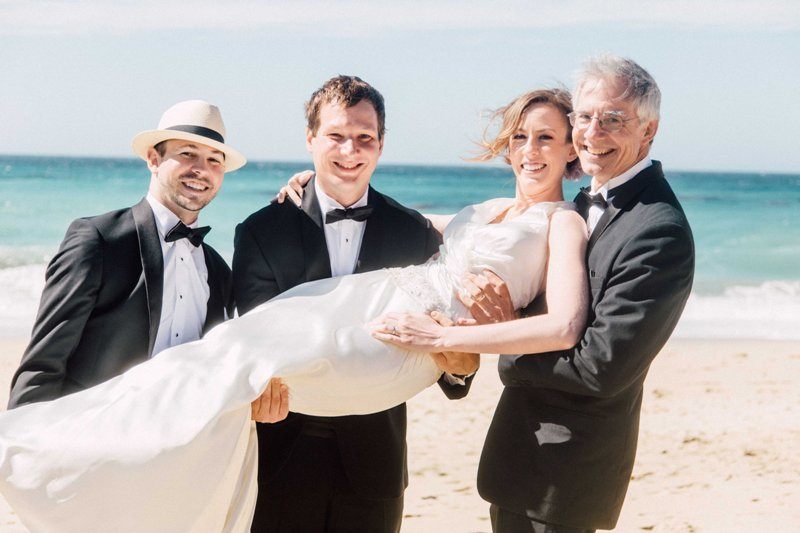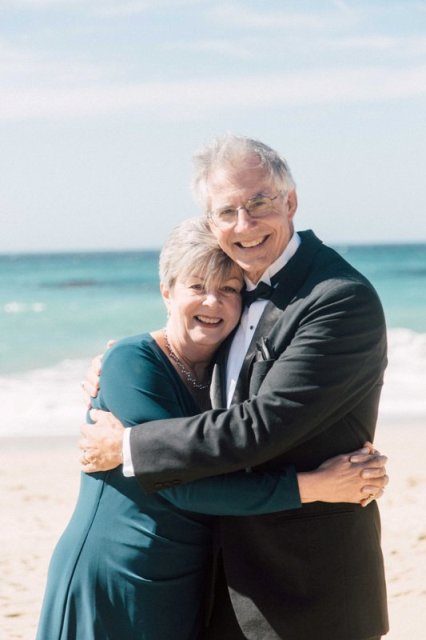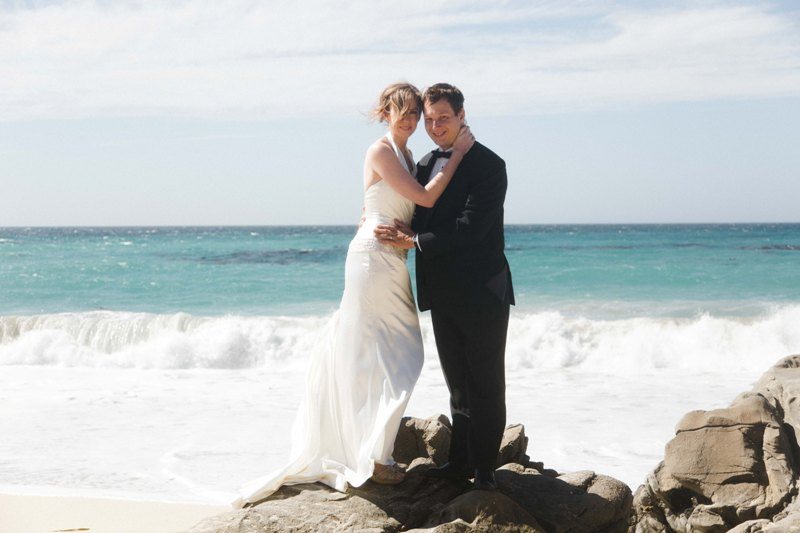 One of the things we love about Garrapata is the variety of backdrops for beach wedding photos. It's not just surf and sand–there are unique rock formations, wildflowers and other green vegetation and of course–that dramatic staircase.