A Beach Wedding in California for Kristen and Dan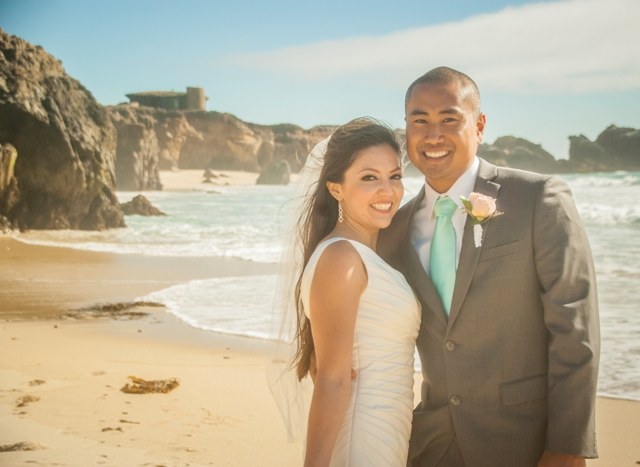 Sun, surf and family were the order of the day for Kristen and Dan's beach wedding in California. Oh yeah–and some fishing! Can't forget the fishing.
They wanted a dramatic toes-in-the-sand backdrop so I directed them toward Garrapata State Beach–just north of Big Sur and south of Carmel. For an intimate beach wedding in California, the location can't be beat.
Garrapata is managed by the state of California and so requires a permit (at this writing, about $400) for weddings of any size. But the breathtaking views and spectacular rock formations make this site well worth the investment.