An Intimate Wedding in Vail for Karla and Matt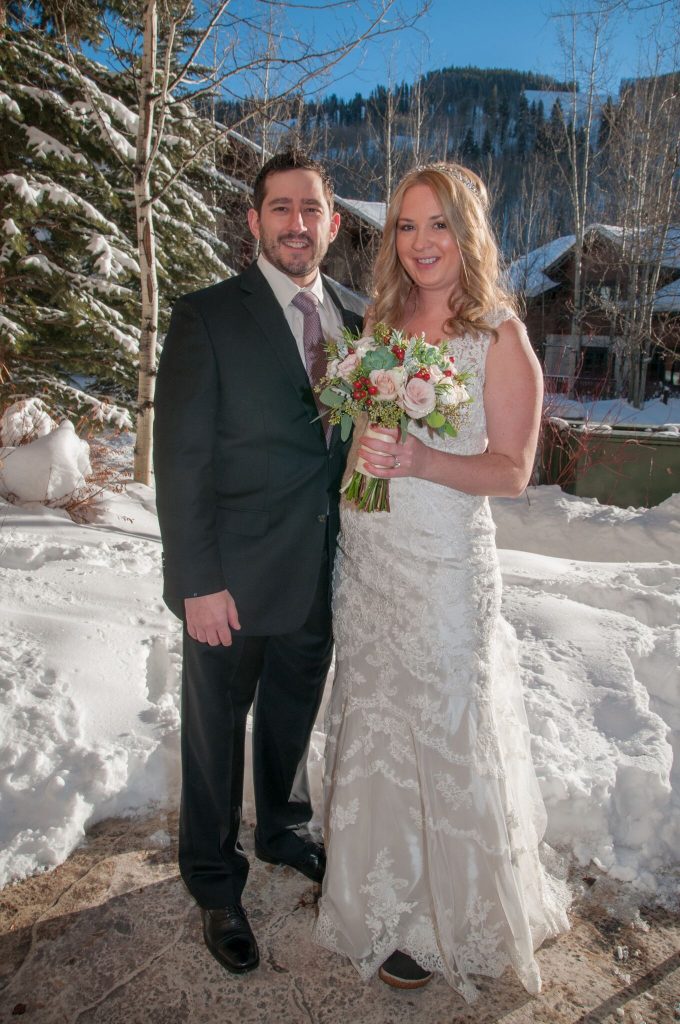 Karla and Matt, who are originally from Texas, traveled with family to Colorado to elope at Hidden Gem, near Vail.  As Murphy and his Law would have it, however, a nasty case of altitude sickness for one of the parents forced us to make a last minute change in venue to their hotel suite. No sweat! Dad was able to make the ceremony and the reality of Vail is that there is virtually no "bad" place to be married anyway. So, everyone went with the flow and the end result was spectacular..
Even with a change in ceremony site, the snowfall in early December gave Karla and Matt's wedding a Winter Wonderland feel.
Karla mixed a little practicality with her gorgeous wedding dress by wearing galoshes. Fancy high heels or slippers wouldn't have survived that snow!
The balcony from Karla and Matt's hotel offered wonderful views overlooking Vail. Even though their original plans didn't work out, they enjoyed a lovely Christmas elopement in Colorado.