An Intimate Glen Oaks Ceremony for Anne and Chris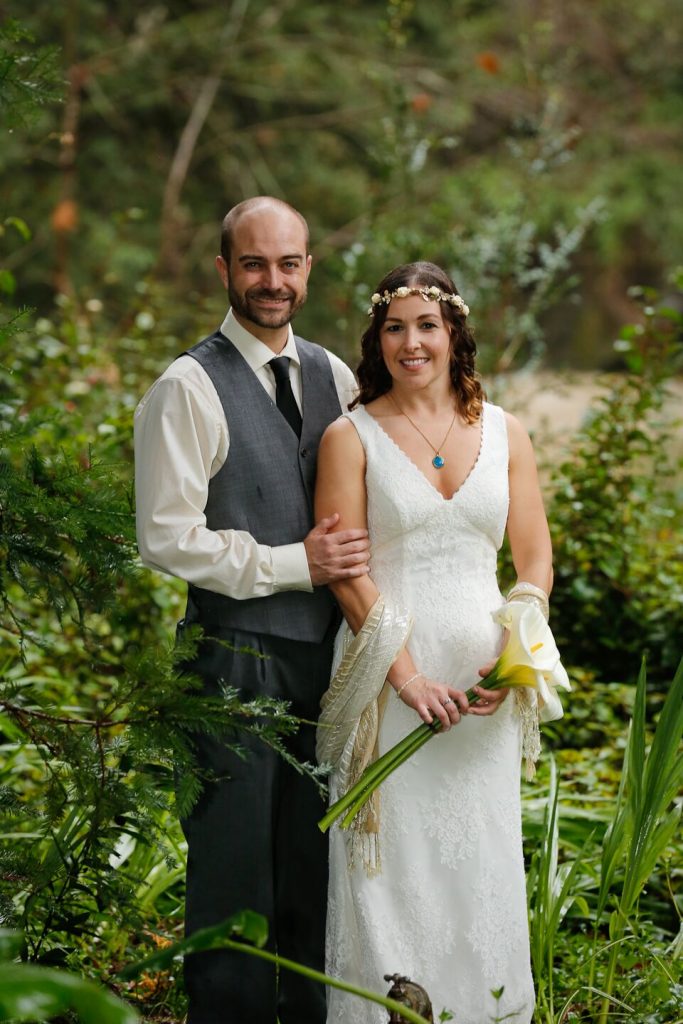 Chris and Anne had their hearts set on eloping in Big Sur, with a specific venue in mind. But because of the Soberanes Fire, mudslides, flooding, and difficulty in securing wedding site locations in the area, I stepped in and offered an alternative setting.
Planning an elopement from a distance can be tricky, especially if you're not familiar with the area. It's always good to play it safe and consult with a local, experienced expert who knows the region and venues, including the best "secret" spots for ceremonies.
I advised Chris and Anne to consider Glen Oaks as their wedding site; it offered the private redwoods setting that appealed to them and provided easier accessibility with the many closures in the Big Sur area. As it turned out, my suggestions and planning prevented a disaster on their wedding day.  Their original choice for the ceremony was forced to evacuate guests on the day of Chris and Anne's wedding because of another mudslide.
Blue Sky Elopements has an exclusive arrangement with Glen Oaks. We are allowed to perform weddings in a gorgeous creekside setting on the property when no other events are currently scheduled, if the couple books a cabin with them.  This agreement helped make it possible for Chris and Anne to marry in Big Sur with the least amount of stress and the smallest chance of disaster on their wedding day.
"Operation Big Sur elopement was a success!!" wrote Anne and Chris after the wedding. "We're officially hitched. It all worked out and was absolutely beautiful. Thank you so much for all your help and guidance in making our special day happen. It certainly was a wild ride!"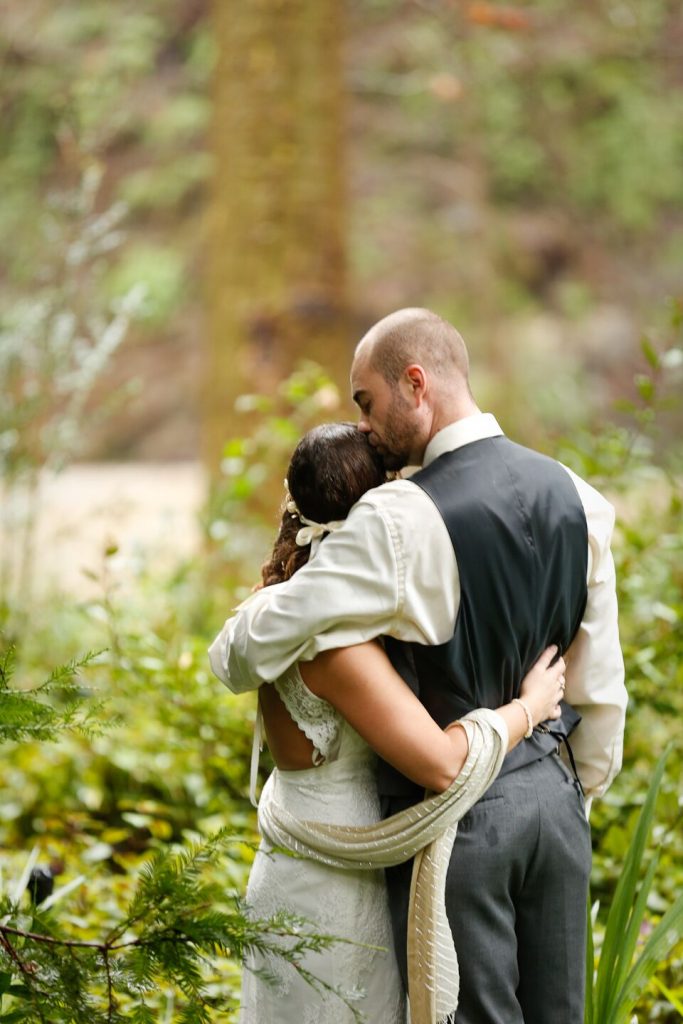 `