A Colorado Rocky Mountain Winter Elopement for Emma and Bryan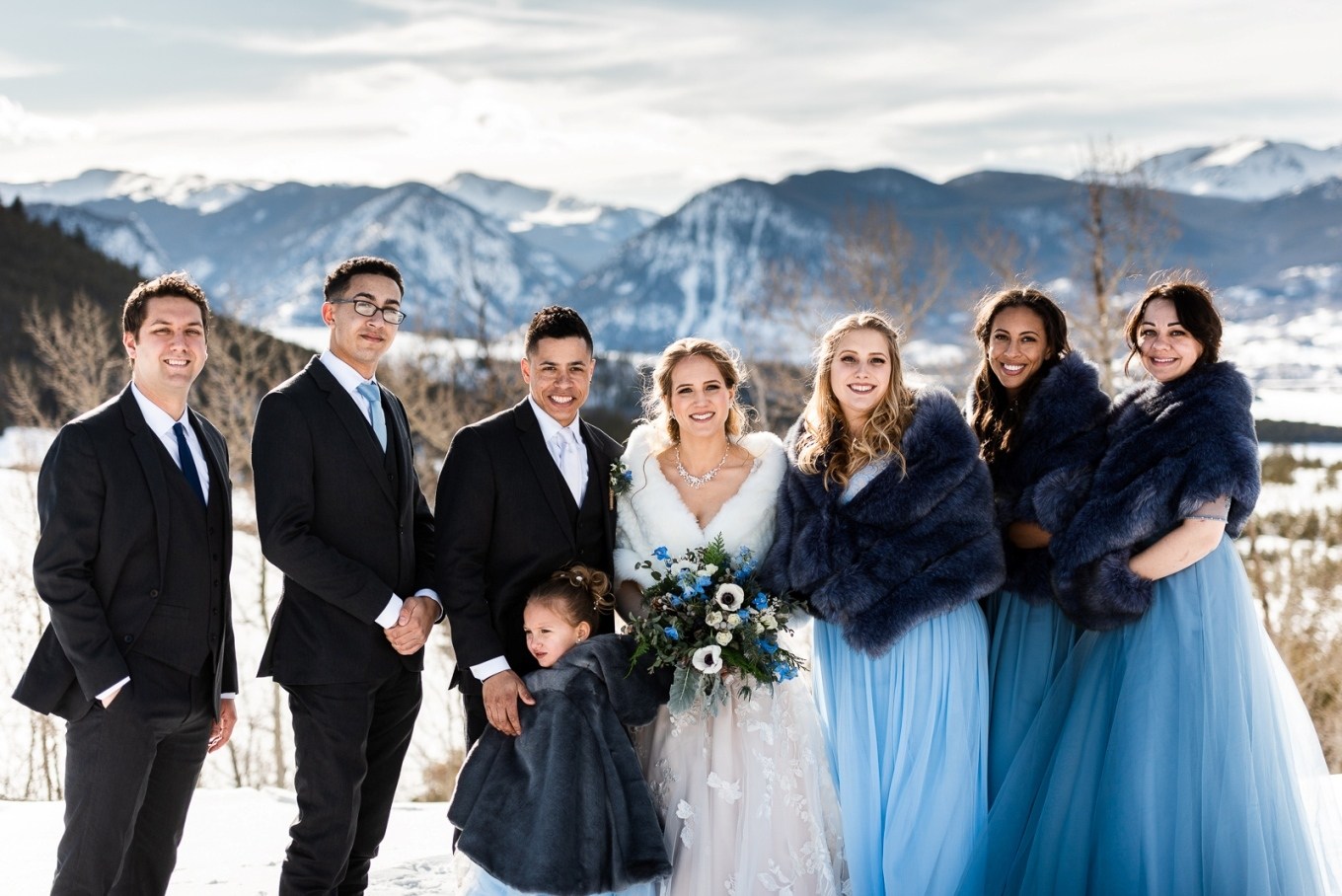 It takes a special kind of couple to plan a Colorado Rocky Mountain winter elopement
I know this from firsthand experience as my own wedding was a winter one, outdoors in the Colorado mountains. Couples who undertake an outdoor wedding in the Colorado winter inevitably have a sense of adventure and a willingness to go with the flow. This is a good thing,  as Colorado winters can throw a few curve balls at a couple–mostly in the form of weather challenges.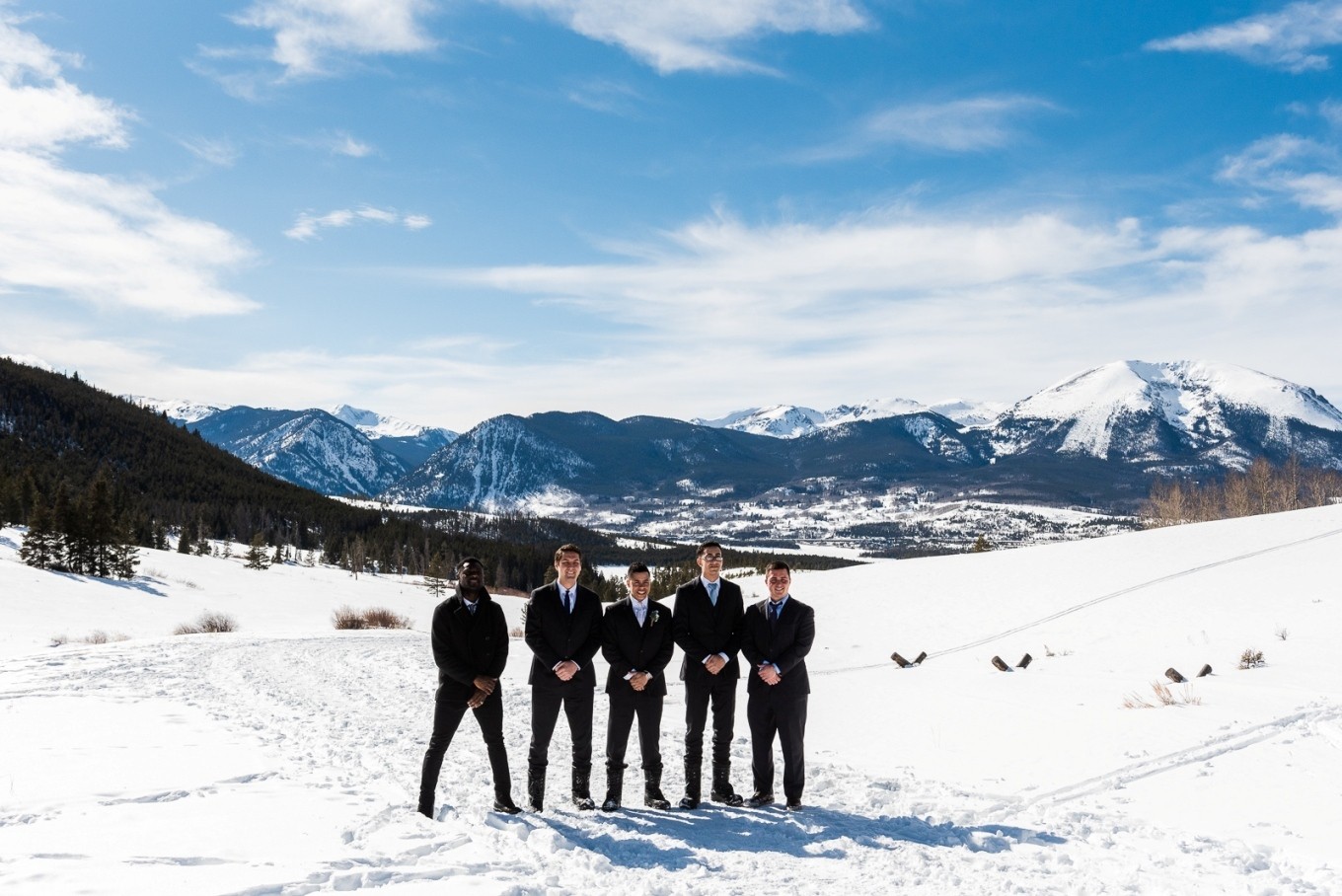 Colorado outdoor elopement venues also present a challenge when it snows
The site that Emma and Bryan chose in Breckenridge has glorious mountain and lake views, and the day dawned crisp and sunny (and by "crisp," I mean cold!). The recent snowfall had blanketed their outdoor venue a couple of days before the wedding, and even though we went out there ahead of time with skis and snowshoes in an effort to pack down the snow, there was still some slippin' and slidin' on the part of their guests as they endeavored to make the short walk up the hill to access the ceremony site the couple had picked.
Everyone went with it, though, and it seemed little more than a chance to laugh and be joy-filled on such a wonderful day (which was Leap day 2020, by the way, so these two are only going to get a "true" anniversary every four years!).
I'm not sure which moment captured by this image is more precious–their first married kiss or the look on their little girl's face!
Their wedding in their own words
Why did you choose an intimate wedding? We decided to go with an intimate wedding to really focus on the meaning of why we decided to give each other all of ourselves in the first place. We are close to our families, but we are very much the intimate type that likes to keep our relationship more personal and deep. I also have a 5 year old child from a previous relationship that we wanted to include in our intimate wedding focused on our little family.
What made you select the location you did? We used this opportunity to be able to travel to a location we both have wanted to go, but just haven't been able to. We both have wanted to explore the mountains of Colorado (both of us snowboard as well so wintery mountains are just perfect for us).
What words best describe your wedding day?  It was a beautiful day filled with adventure. It was not your normal wedding, as we trucked up a hill that was covered in over 4 feet of snow. Our immediate families were there which made our day so much more eventful, but filled with joy.
What was your favorite part of your wedding day? My favorite part was when Bryan and I were alone after everyone had left to view the mountains and gorgeous scenery as newlyweds. Taking in that moment as best as we could.
What was the best thing about having an intimate wedding? We didn't feel like we had to put on a show having an intimate wedding. It made the mishaps and unexpected trials more entertaining then stressful if it were in front of many people. It was about us and our immediate families who grew up with all our flaws and imperfections. It made our day about us being us, not about us being perfect.
Any advice for other couples planning to elope? We highly recommend it!! If you want to use your wedding as an opportunity to travel, with significant less stress than traditional weddings, an elopement is just perfect!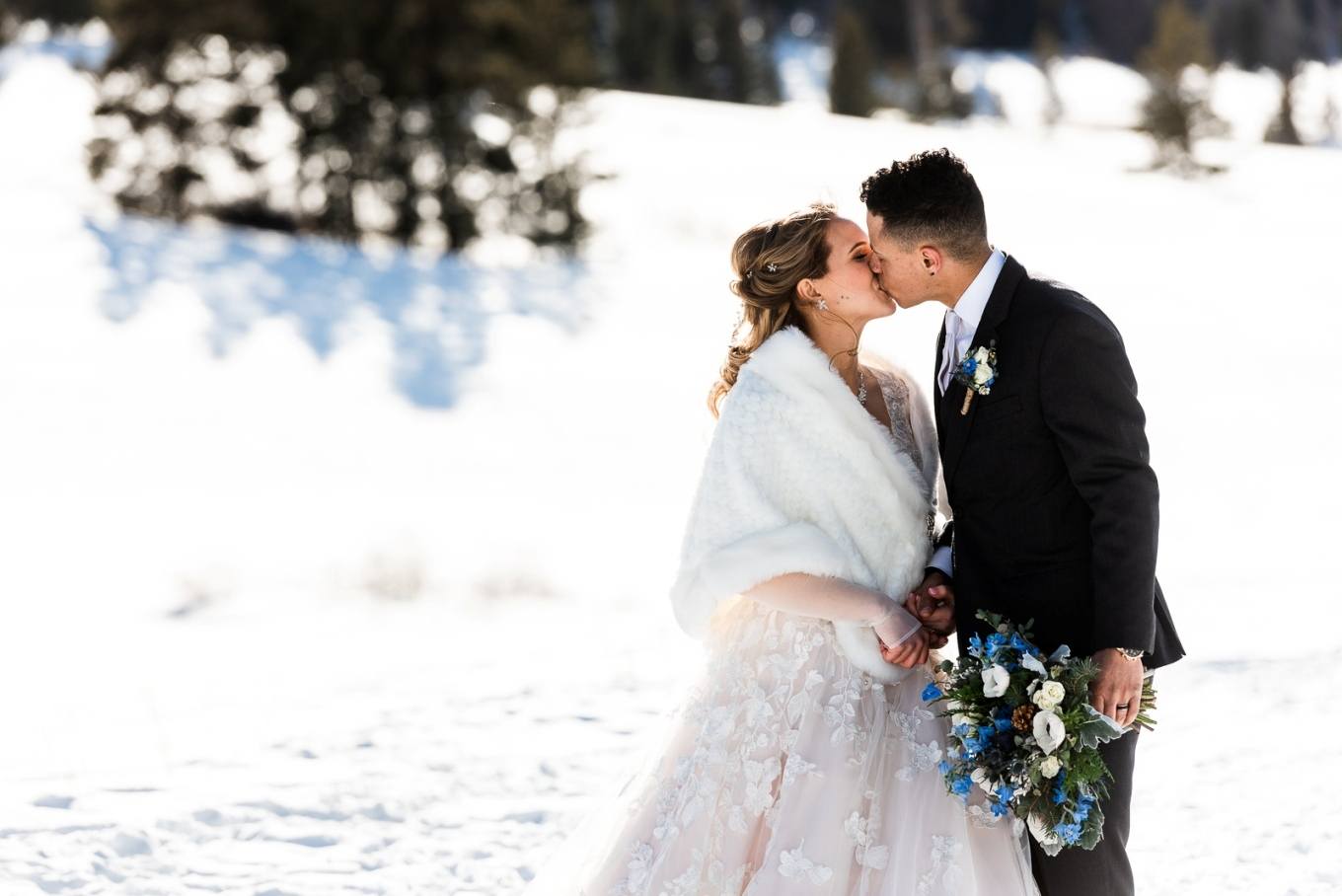 It was an amazing experience. The communication was very precise and frequent. All the vendors knew exactly what was going on and what to do. We didn't have to worry about anything during our wedding weekend. Thank you for making the most important moment of our lives stress free and such a beautiful experience. I loved that you had a ceremony specifically directed towards having children involved in the wedding. It was beautiful to be able to include our daughter in our ceremony and signing our marriage certificate.
We were extremely happy with every part of the process that Blue Sky Elopements assisted us with. They are a phenomenal company that truly holds up to everything they say they provide. I will always be so grateful and thankful of everything this company did for us for one of the most important day of our lives.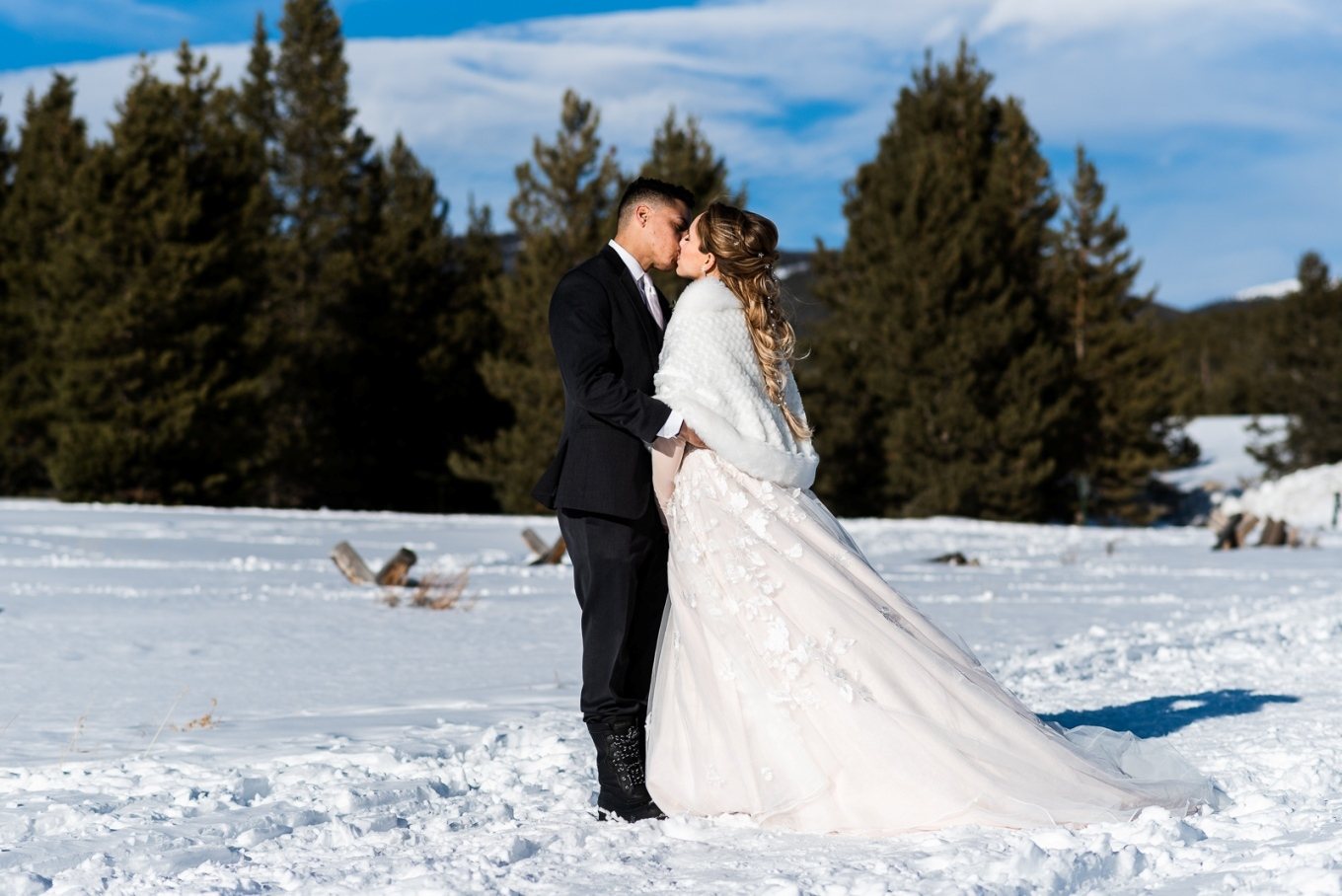 Services included in Emma and Bryan's Colorado Rocky Mountain winter elopement
Location Consulting
Officiating
Photography
Flowers (Bouquet/Boutonniere)
Videography
Coordination