Michael and Lori's Intimate Redwood Forest Wedding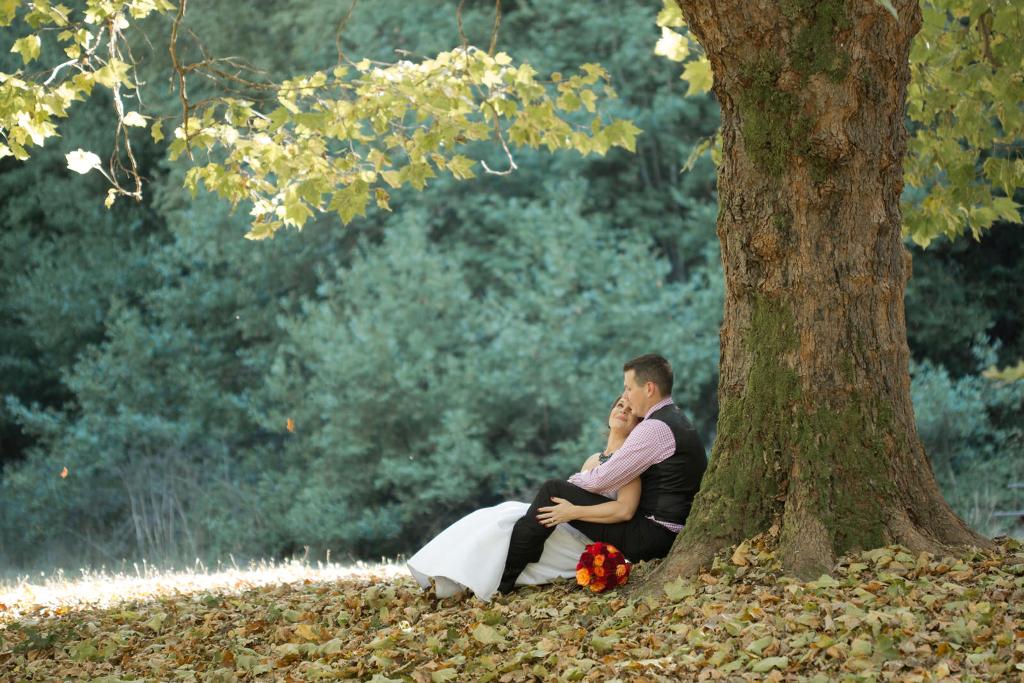 Michael and Lori's Intimate Redwood Forest Wedding
Michael and Lori traveled from Florida to the San Francisco Bay Area to get married among California's giant redwood trees. They have always shared a love for outdoor adventure, and had never seen the redwoods of Northern California, so we found them the perfect redwood location in the east bay.  With a road trip up the Pacific Coast being on their short list of dream vacations, the decision to get married at Redwood Regional Park was perfect. Michael and Lori flew into San Francisco a few days before their wedding. They spent this time enjoying all of the attractions that the city has to offer, and getting ready for their intimate redwood forest wedding.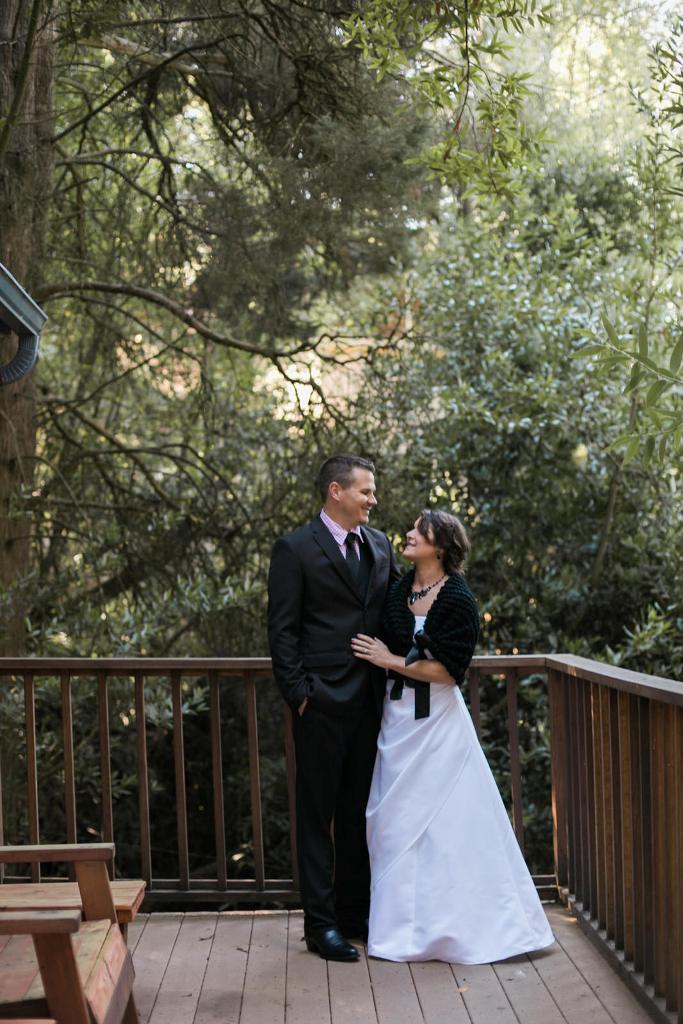 This adorable couple met in 2012. Lori was at a neighborhood bar with her roommate and was playing the pinball machine near the front door. A group entered wearing Tampa Bay Buccaneers jerseys, and had just come from one of the pre-season games against the New England Patriots. Lori asked one of them (Michael) who had won the game,  Michael took this as "flirting" and they struck up a conversation. Michael still insists to this day that Lori was expressing her interest in him, but according to Lori she just wanted to know the score, They exchanged numbers that evening nonetheless, and the rest is history.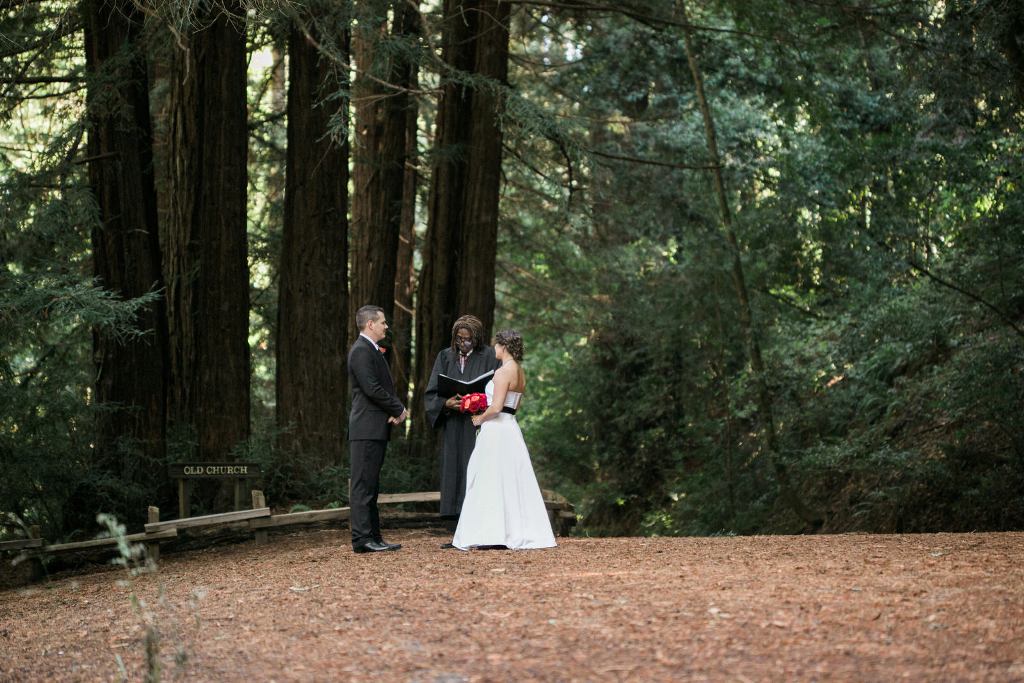 Why they chose to have an intimate wedding…
Michael and Lori both come from large families that are scattered about the country. Knowing that getting everyone together would be both difficult and stressful (and expensive), they decided to take the stress out of planning an event, and keep the focus on what mattered most about the day…them!
What was the favorite part of your wedding day?
(Besides making a commitment to share the rest of our lives together) The location. The Redwoods were absolutely beautiful​.
What was the best thing about having an intimate wedding?
It was stress free, and we don't have a huge financial burden after starting our new life together.
Any advice for other couples thinking about eloping?
Do It! We were completely satisfied with our experience. Everyone who helped us making everything happen quickly and easily.  Our entire wedding from start to finish was stress free.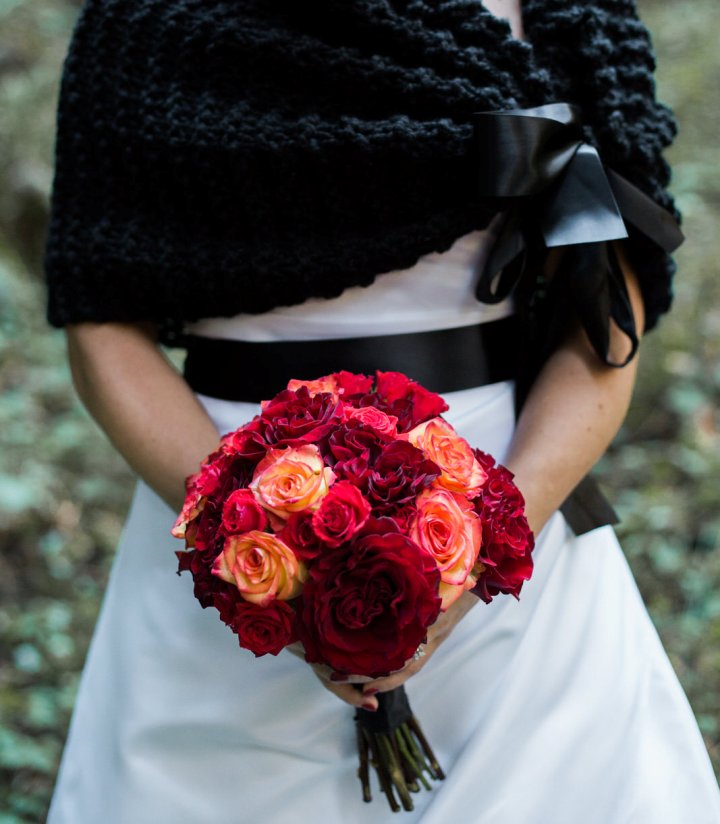 Lori gave our florist a lot of freedom in designing her bouquet, requesting simply "a variety of roses in fall colors keeping the backdrop of her California redwood wedding in mind." The result was stunningly festive.
We weren't kidding when we said that Michael and Lori share in a love of outdoor adventure. After the wedding, they headed to the Avenue of the Giants, drove along the southern Oregon Coast, hiked to beautiful waterfalls in the Columbia River Gorge, took pictures atop Mount St. Helens, and hiked on Mount Rainier.
Congratulations Michael & Lori, we hope that you share in many more outdoor adventures in your years to come!