A San Francisco City Hall Elopement for Chris and Rob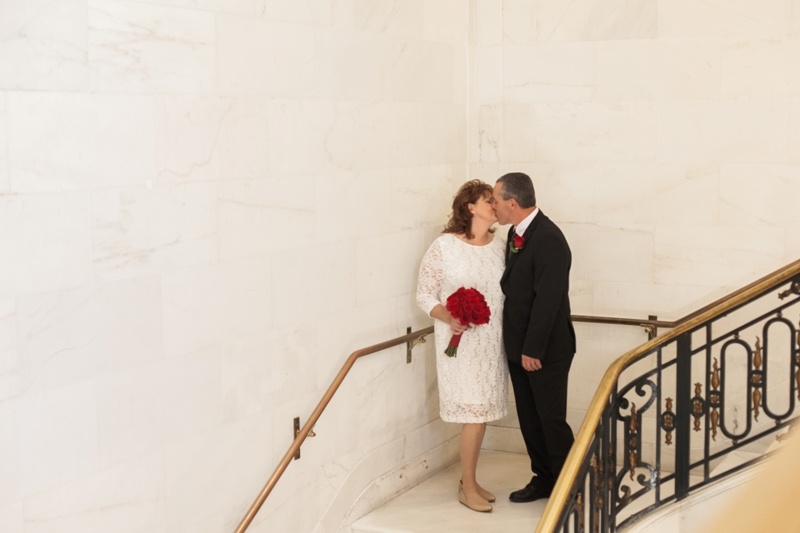 We had such fun putting together a San Francisco City Hall Elopement Package for Rob & Chris.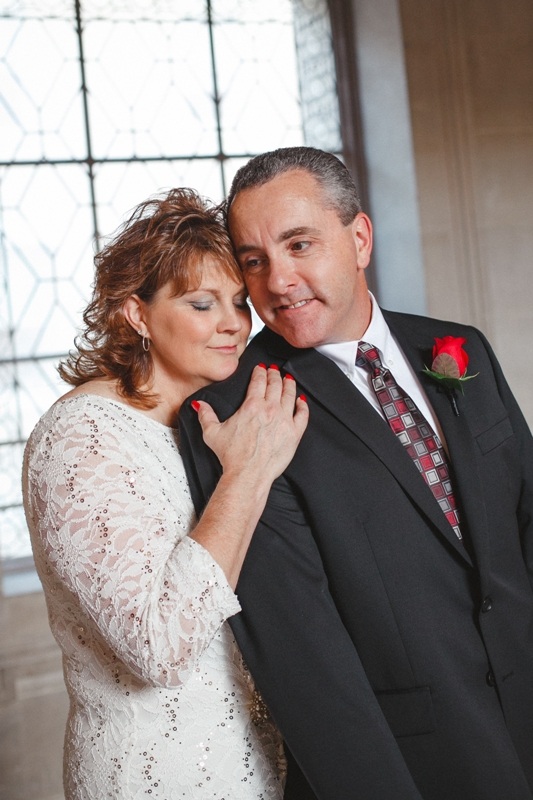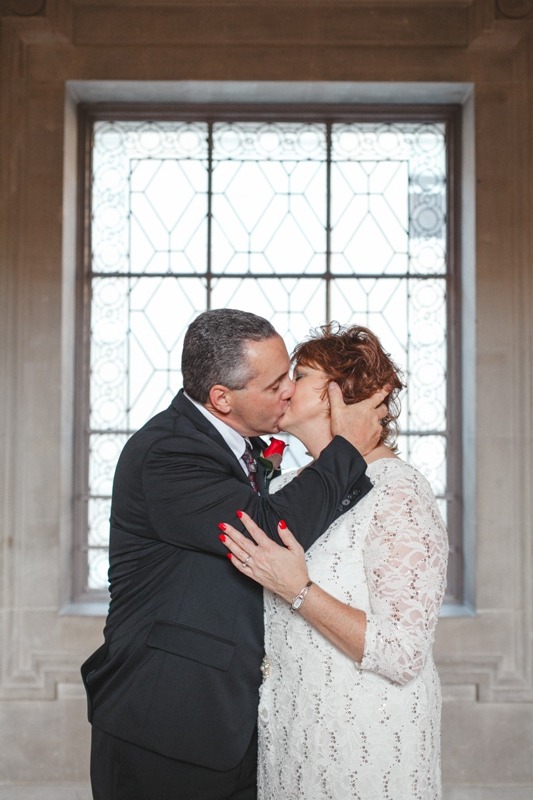 The evening before their elopement, we received a phone call from the assigned photographer…who was sick…like 103 temp can't get out of bed sick…
Uh oh–time to launch into crisis prevention. As it turned out, it was a piece of cake. We lined up another one of our equally fabulous shooters, who stepped in to give Chris and Rob an absolutely seamless elopement wedding day experience at San Francisco City Hall.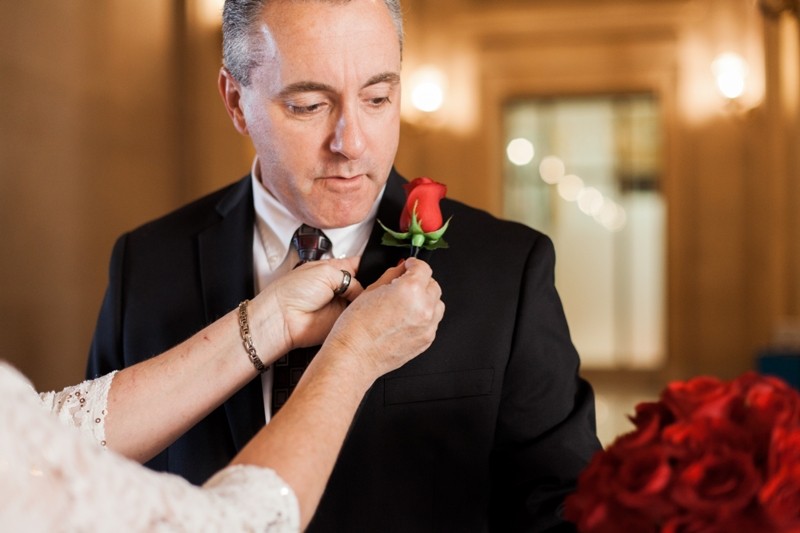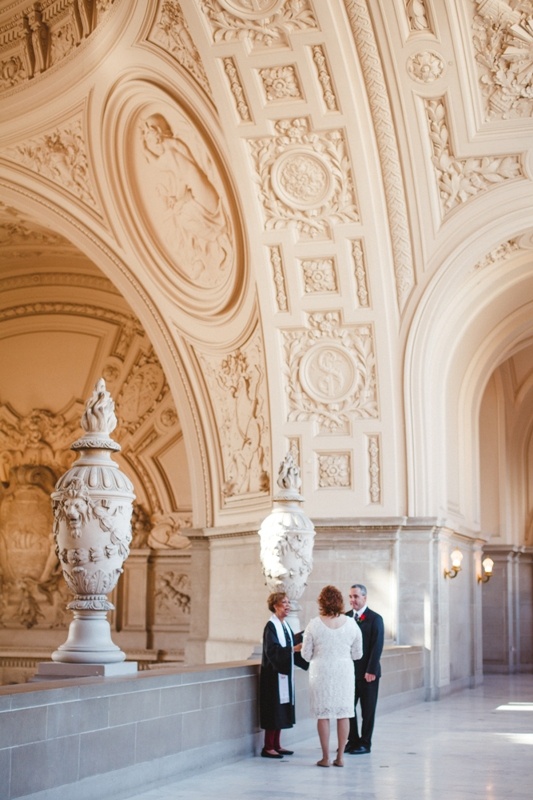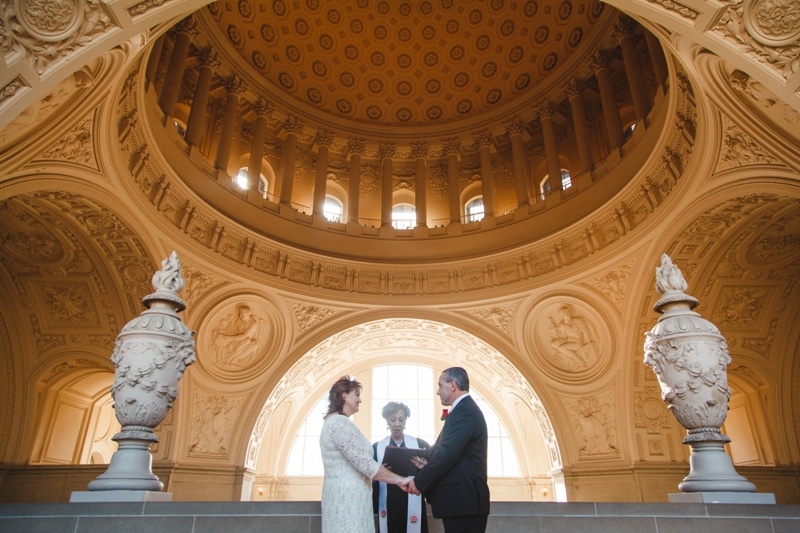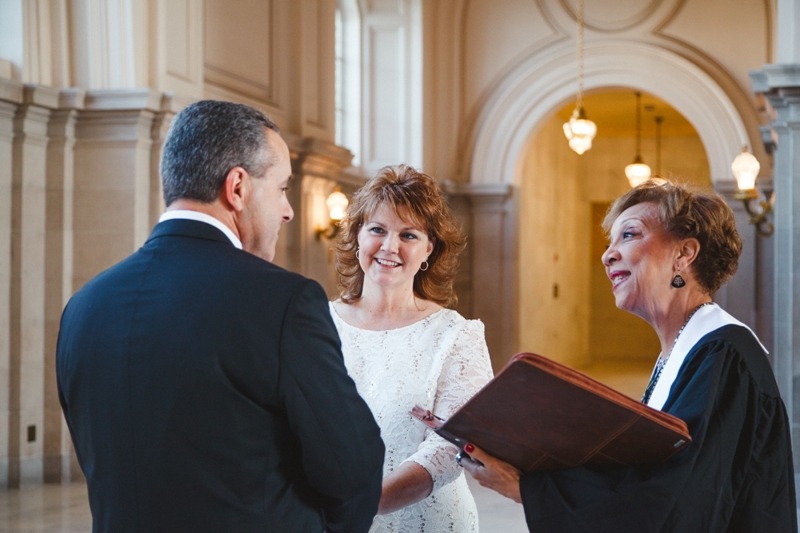 With our intimate elopements at San Francisco City Hall, there's no need to reserve a space. On the day of the wedding, we'll guide you to the most secluded space available. Chris and Rob really lucked out. We married them on the Fourth Floor Balcony and there was not another soul around.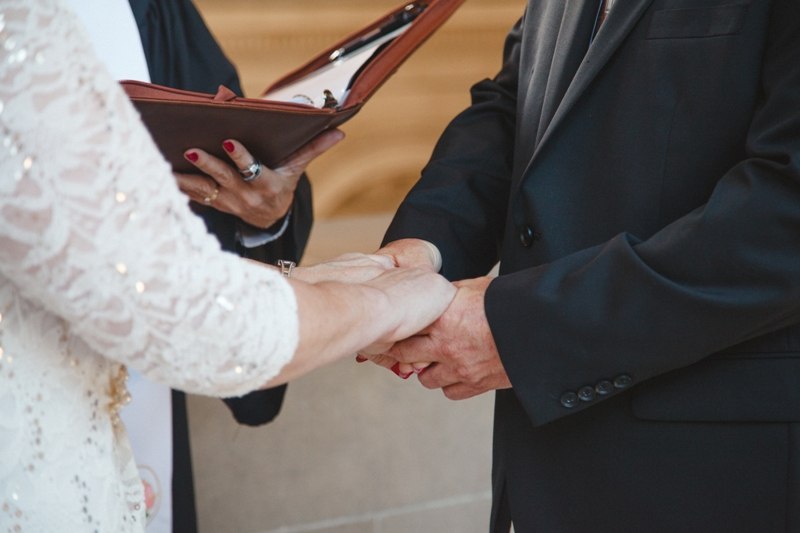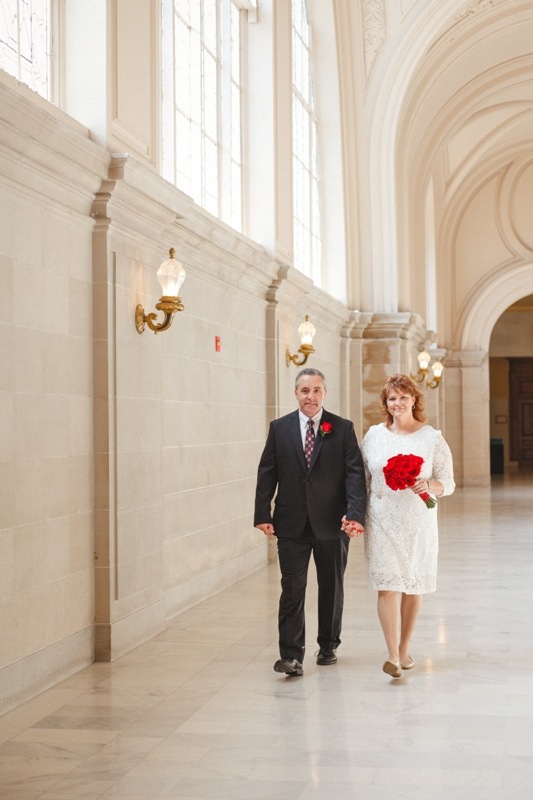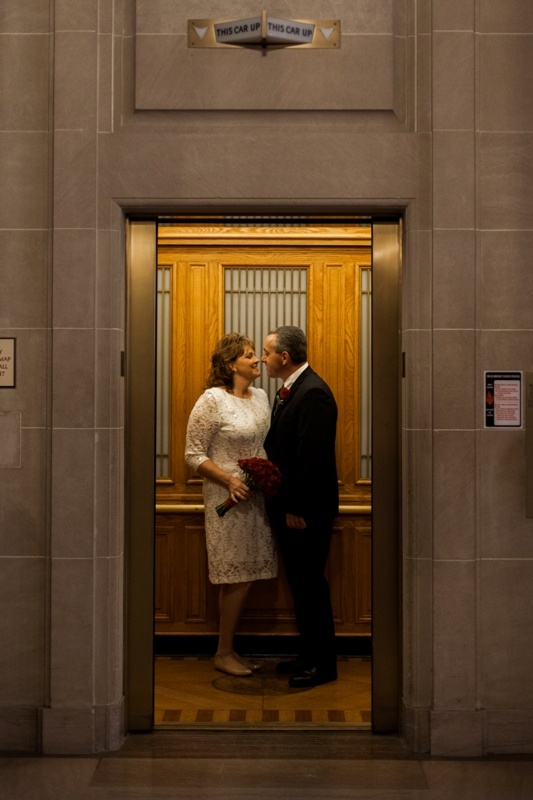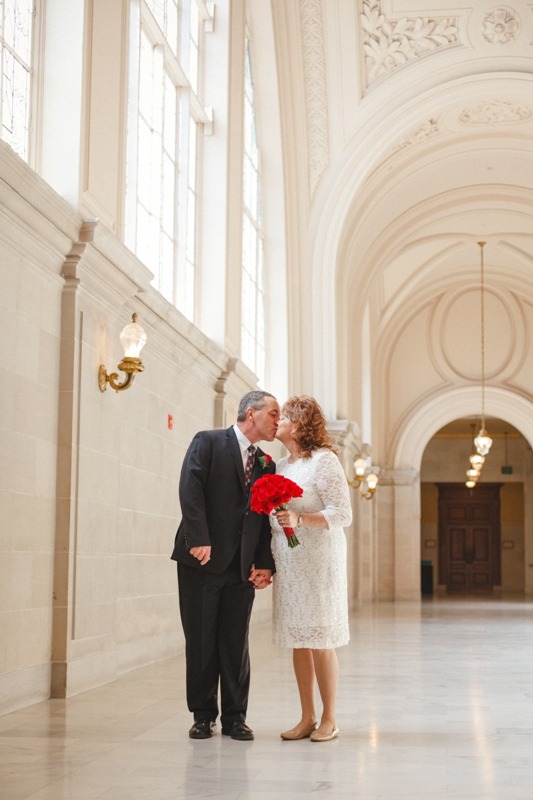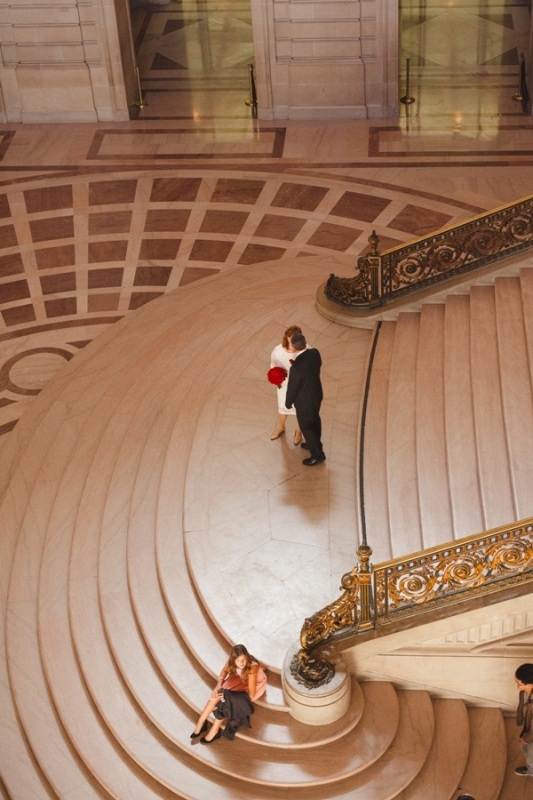 What were you looking for when you decided to book Blue Sky Elopements for your San Francisco City Hall elopement?
"An affordable price ($3,000'ish or less). We wanted a turnkey service so we didn't have a million decisions to make, or any trepidation that we may get taken advantage of. We didn't want a litany of choices. We appreciated the flexibility of the package options, and the fact that we weren't bombarded with add-on choices."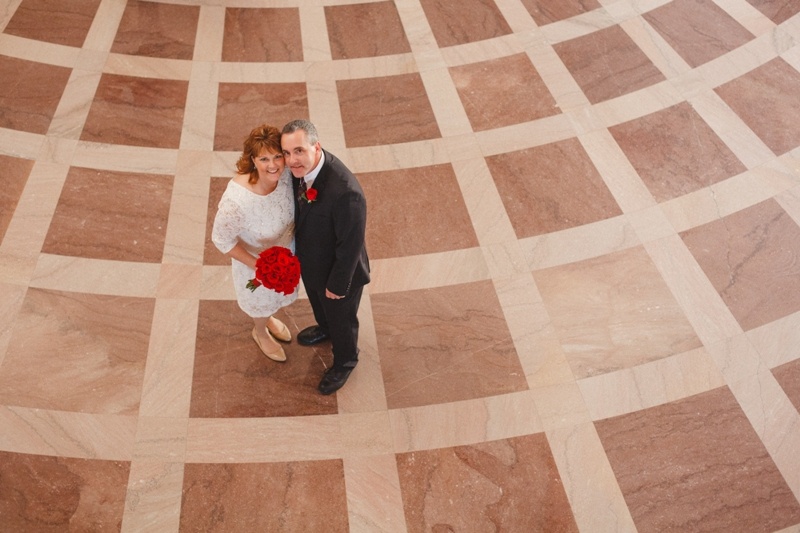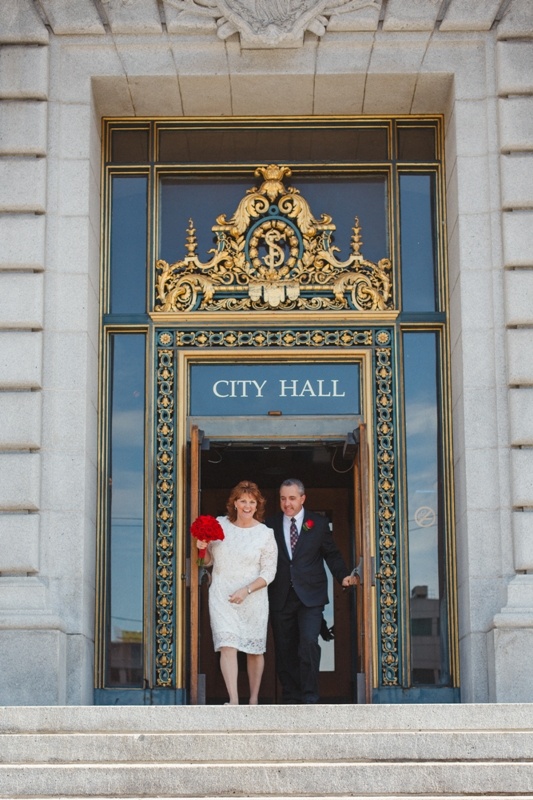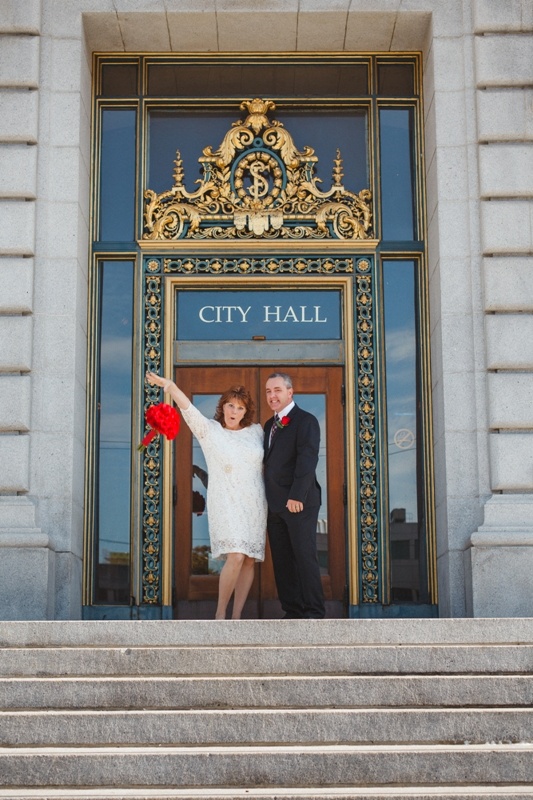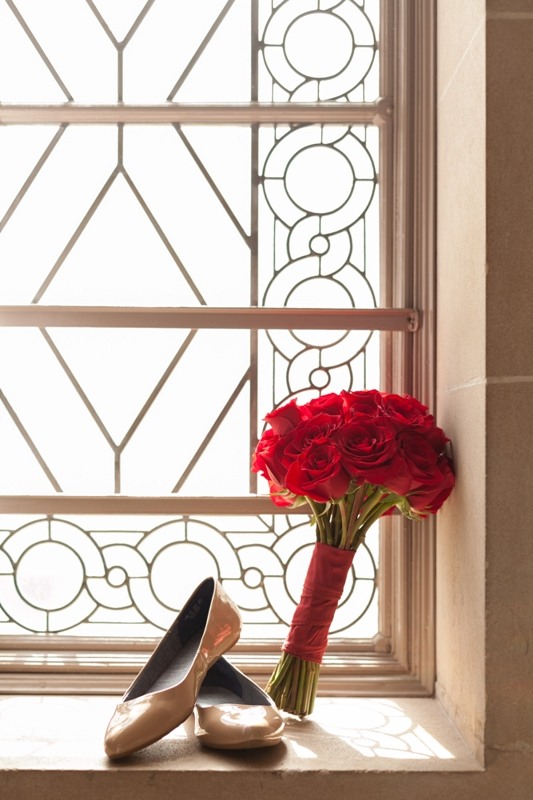 Why was a San Francisco elopement right for you?
"We both have busy work lives, and we have seven kids between us (all in their 20's). One is planning a wedding and one is pregnant, so we didn't need any additional stressors or drama by planning a wedding ourselves. Your service was simple, elegant, and honest (you delivered everything you promised)."
Words of praise for Blue Sky Elopements
"We were THRILLED with how everything turned out. We LOVED working with all the wedding pros at Blue Sky and honestly, we couldn't be happier with the elopement wedding package you put together for us. It was affordable, classy, and absolutely went off without the slightest hitch. It was perfect, and we'll be forever grateful,"