Lauren & Steve's California Beach Elopement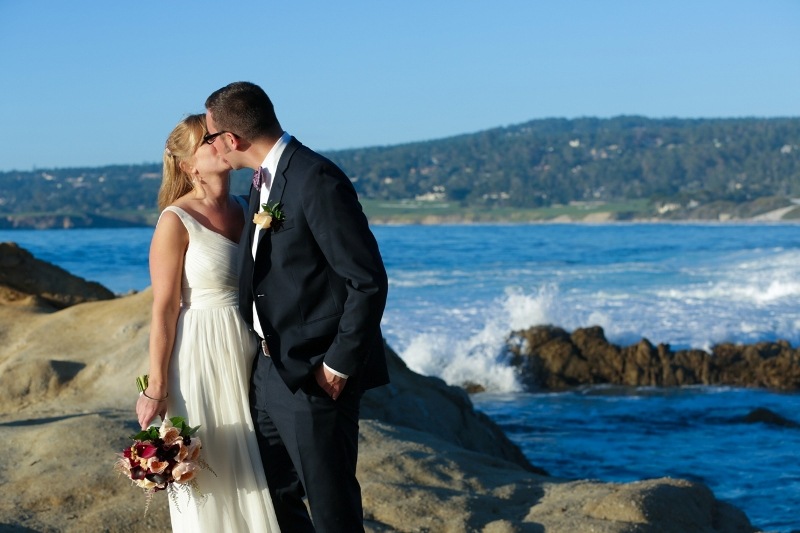 Buffalo, New York winters are cold and snowy. (Definitely not conducive to Lauren's fabulous sleeveless wedding dress!) So a California beach elopement for just the two of them was the order of the day when they married in November. We pointed them in the direction of Carmel Beach–our favorite beach wedding venue in California due to its powdery sand, gorgeous cypress trees, room to spread out and no need for a permit!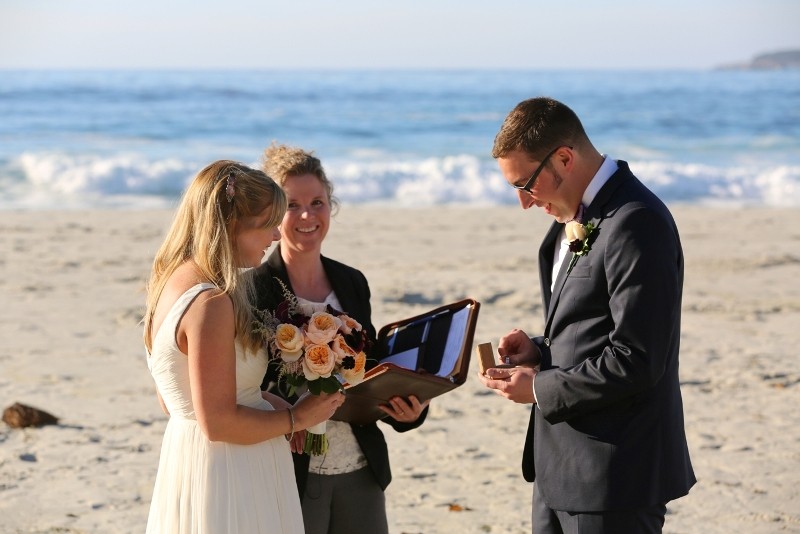 Lauren and Steve wanted to express their love to each other through a simple ceremony. "We wanted the focus to be on committing to each other, starting our marriage together, and not be distracted by all the things involved in planning a big traditional wedding," Lauren told me.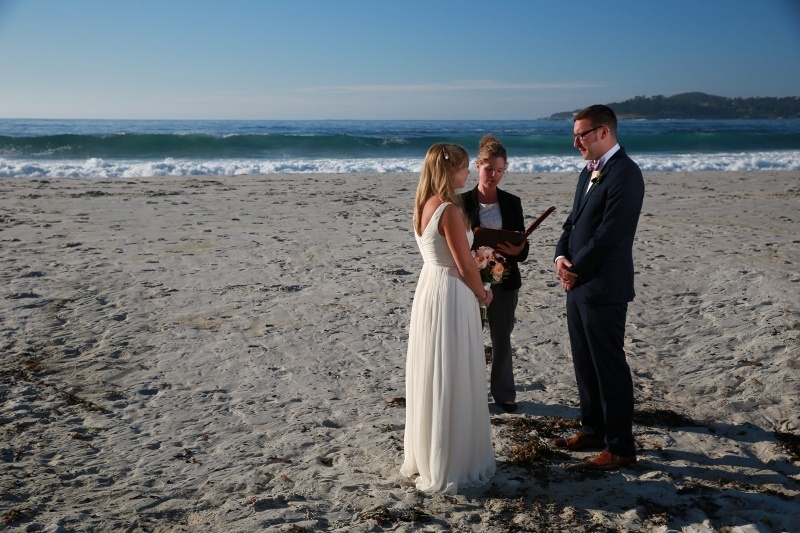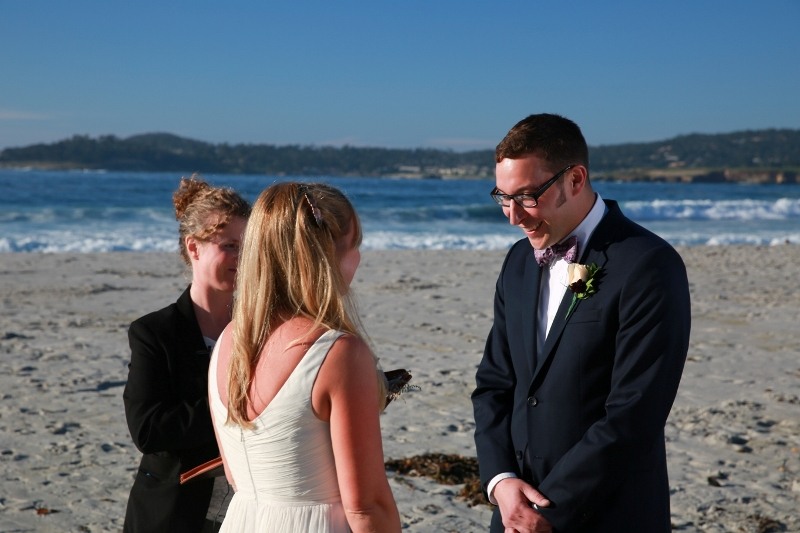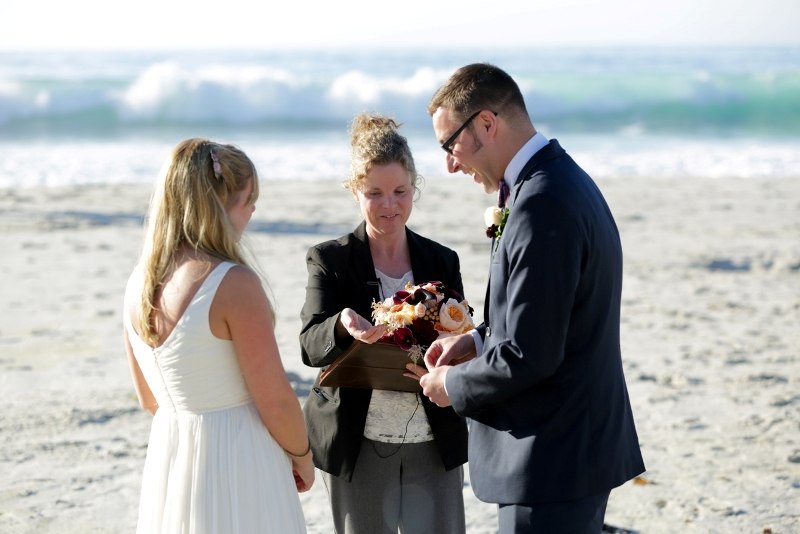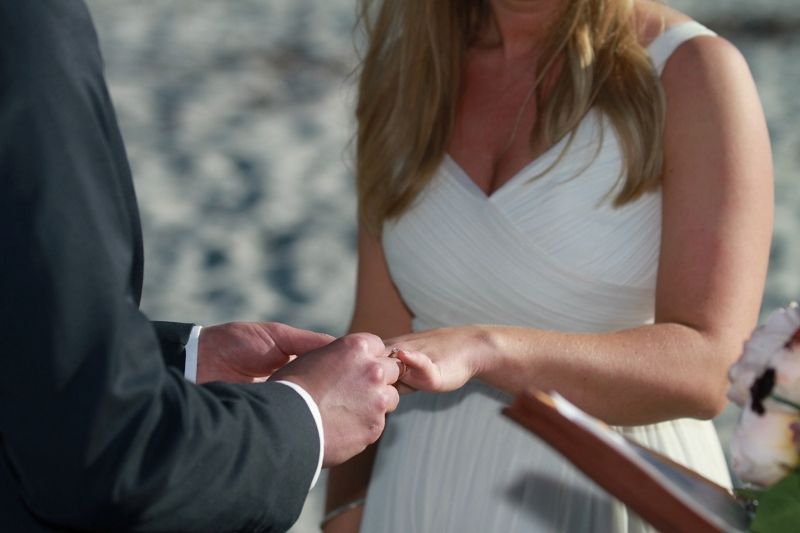 I'm always intrigued by how couples choose to break the news of their elopement wedding to their families. Lauren and Steve kept their November marriage a secret and told their families at Christmas.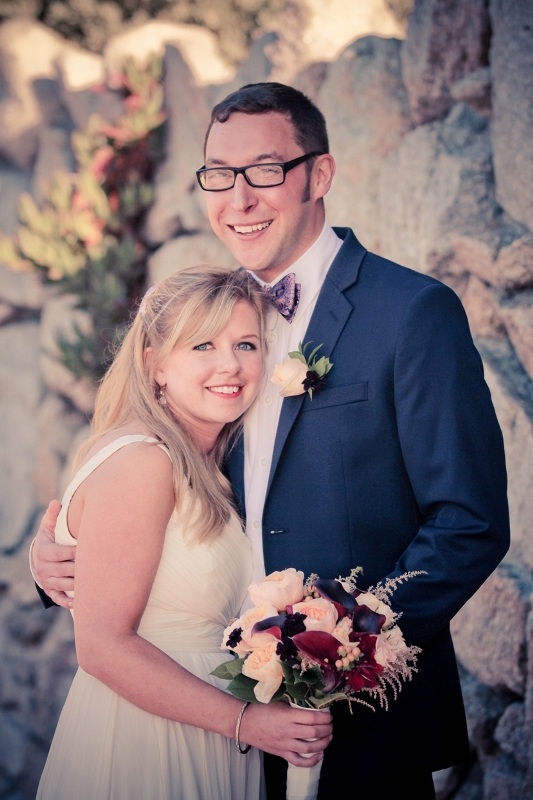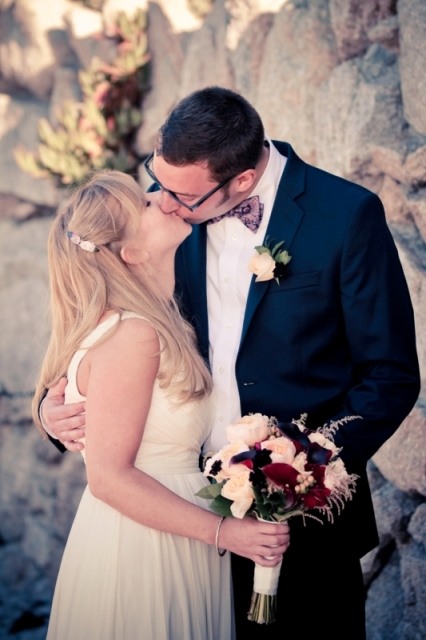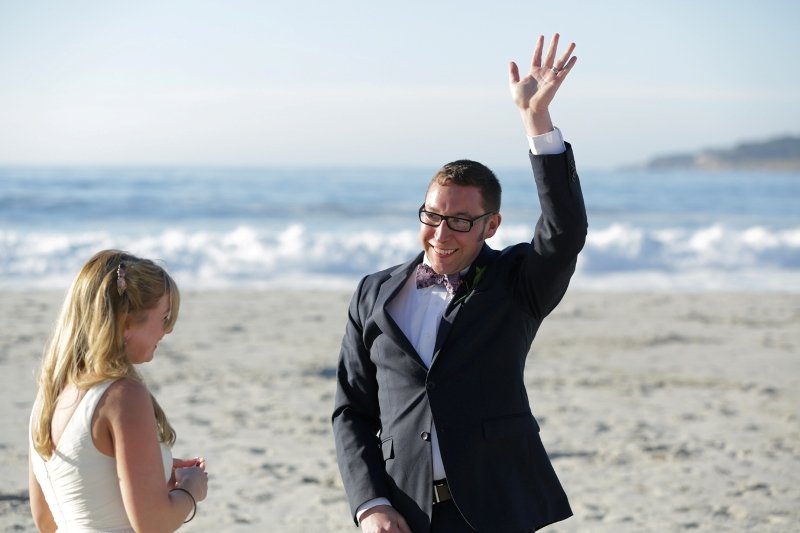 "I remember strangers on the beach clapping and cheering when we shared our first kiss." Steve–ever the gentleman–took a moment to acknowledge their well-wishers.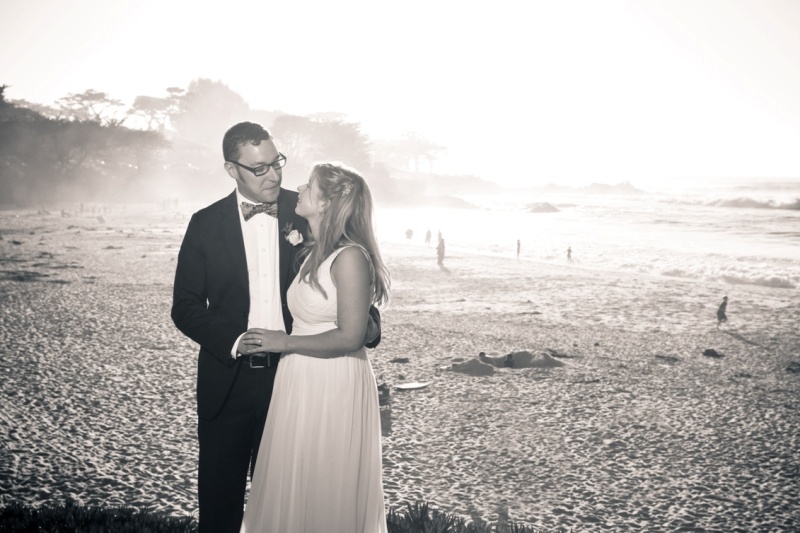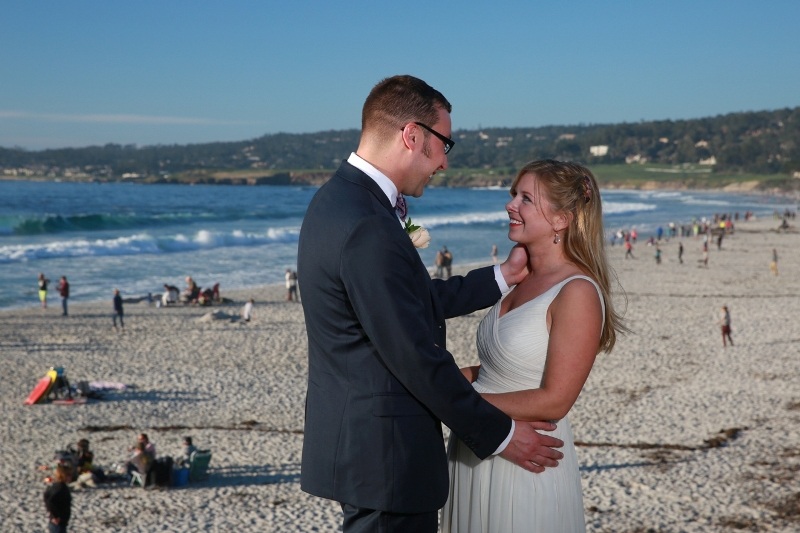 We provided the flowers for Lauren and Steve–getting them from our favorite Monterey florist. Lauren requested that her bouquet be "peach & cranberry–a mix of shapes and sizes, big and small, loose and wild looking." Everyone loved the end result!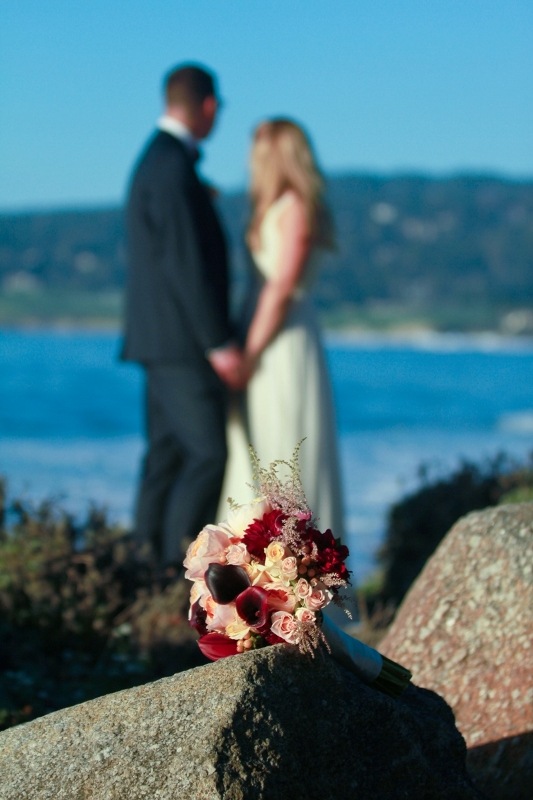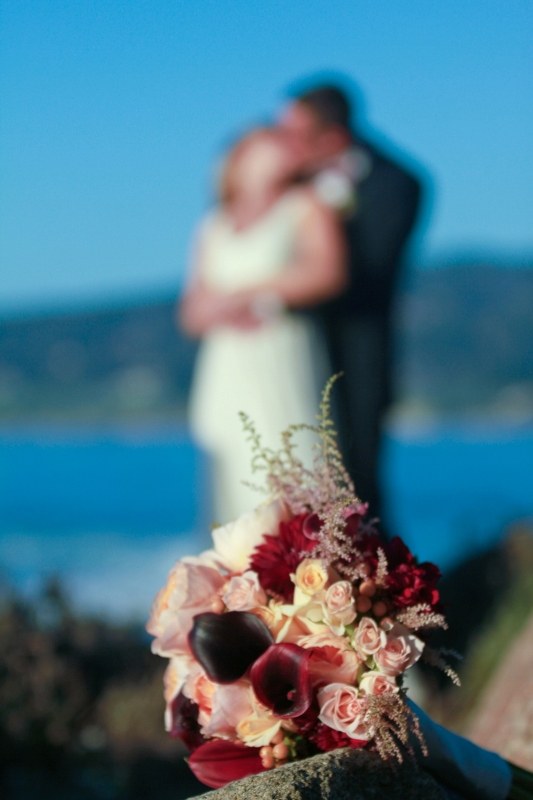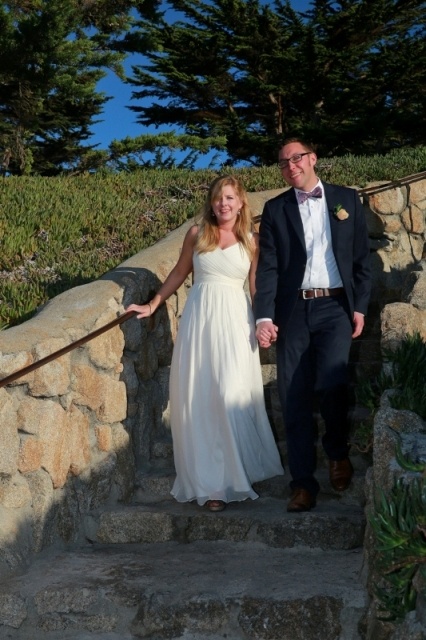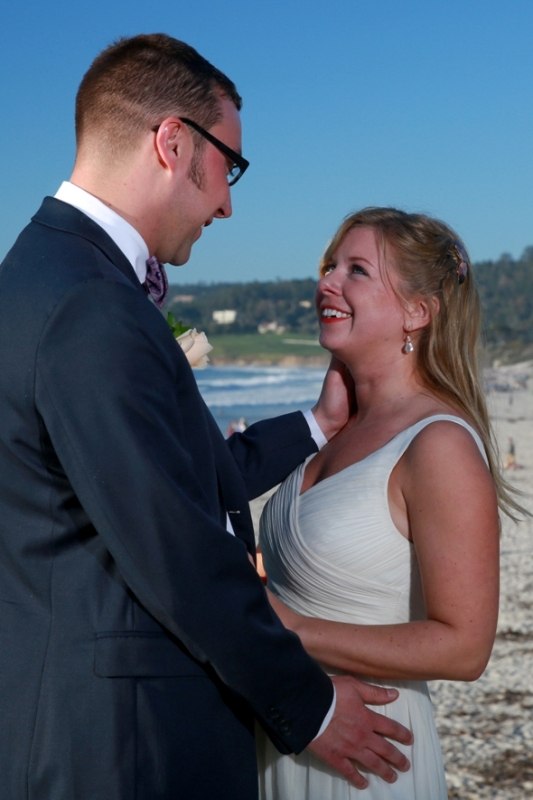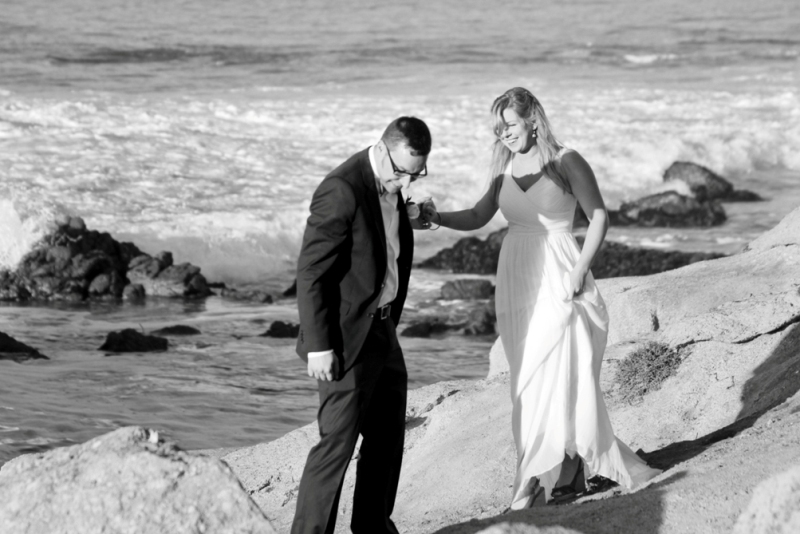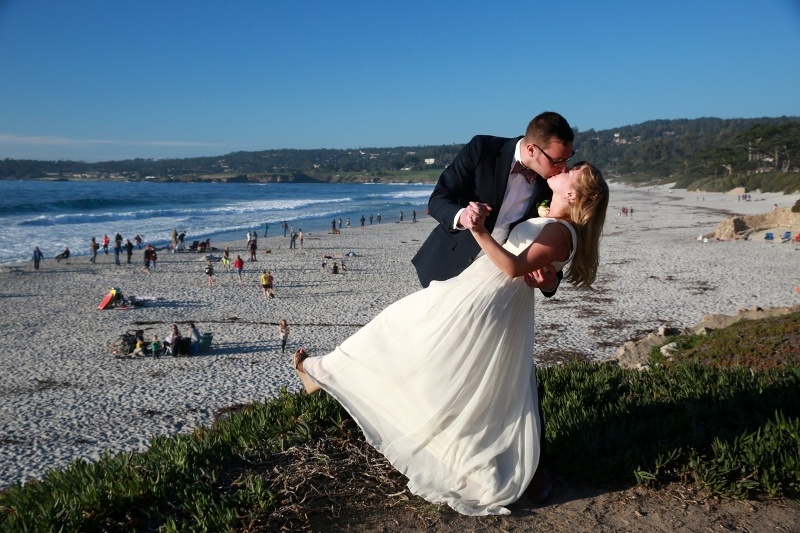 "We loved working with Blue Sky. Everything was so easy and stress-free. Our officiant and photographer were both wonderful and we are so happy with how our wedding turned out."