Amanda & Henry's Golden Gate Park Elopement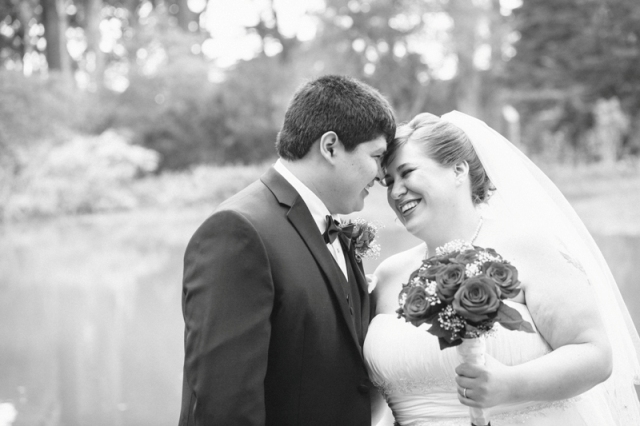 Every time I look at these photos form Henry and Amanda's wedding in Golden Gate Park, the song "Crazy for You" pops into my head! I can't help it! These two are clearly nuts for each other and their love shines through in every photos we took of them at their Golden Gate Park elopement.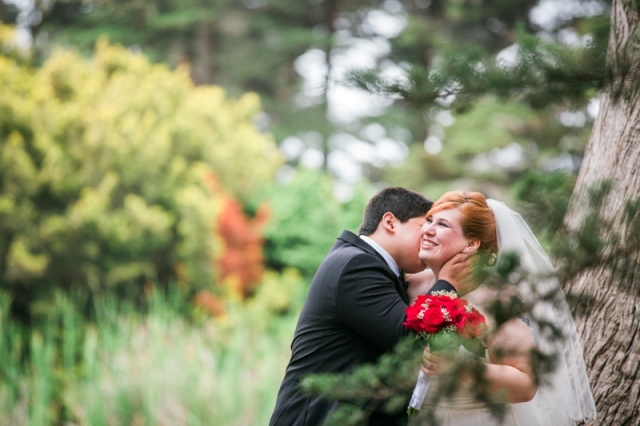 From Amanda "It's your wedding so it's all memorable and for me every part of it precious. If I had to pick a fondest moment though, it would probably be the drive to the lake (in Golden Gate Park) where we got married. We were staying just outside of San Francisco so the drive was maybe an hour away. We were both dressed in our wedding attire and I had my bouquet across my lap. All I could do was smile and look at Henry thinking how lucky I was to be marrying him. Knowing that we were driving to our wedding and making the transition from being a boyfriend and girlfriend to being a husband and wife. It was a surreal and overwhelming marvelous feeling. He was perfect looking,"
OMG…can we have an awwwwwww?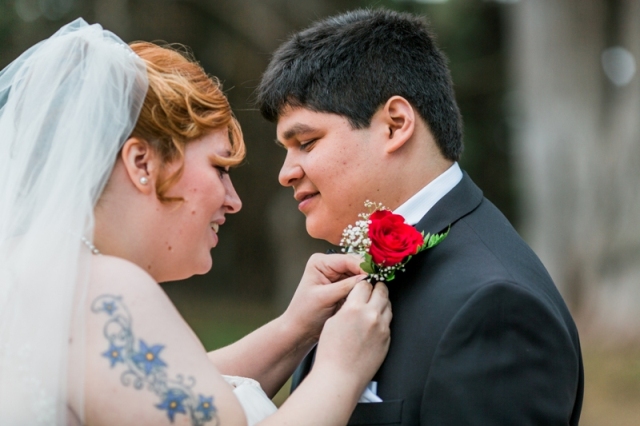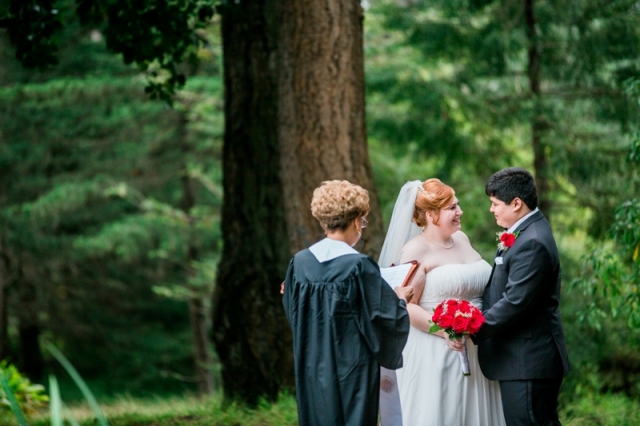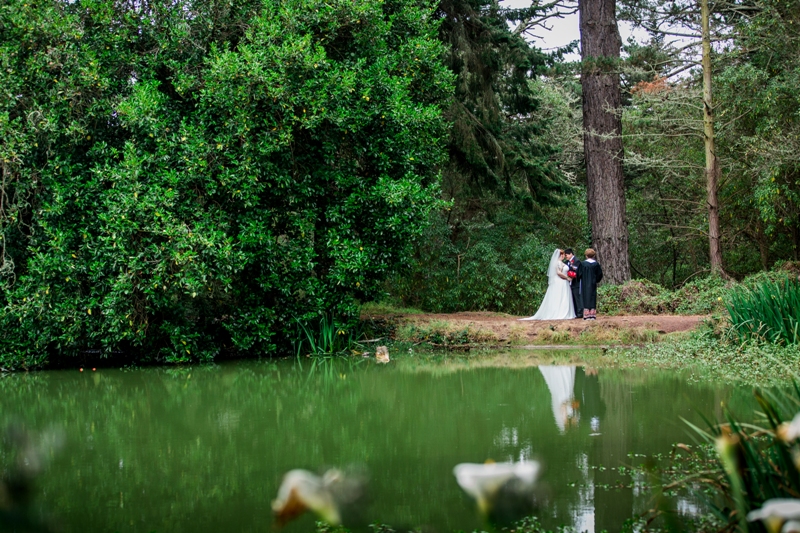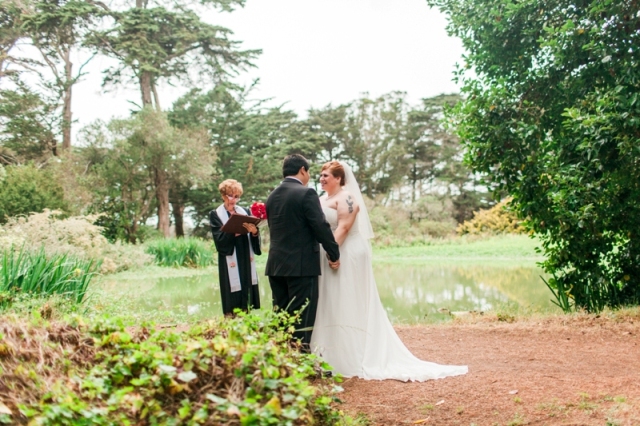 The lake where they exchanged vows is a little-know gem in Golden Gate Park and I love suggesting it to eloping couples. It's in a part of the park that gets much less traffic, has its own parking lot and it feels wonderfully secluded. Throw in an adorable little lake, various blooming flowers at different times of the year and giant trees, and it's a perfect elopement spot. Plus, there is no permit required!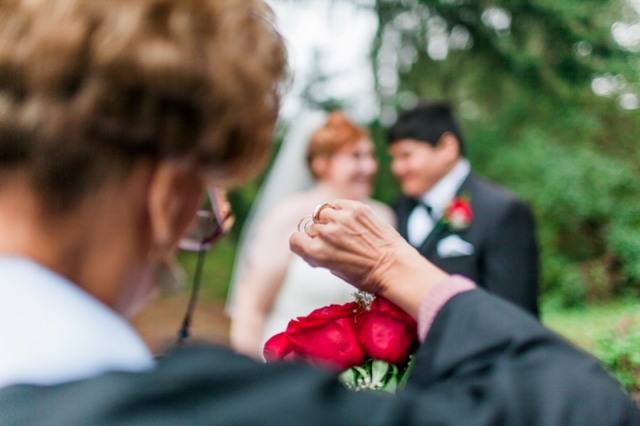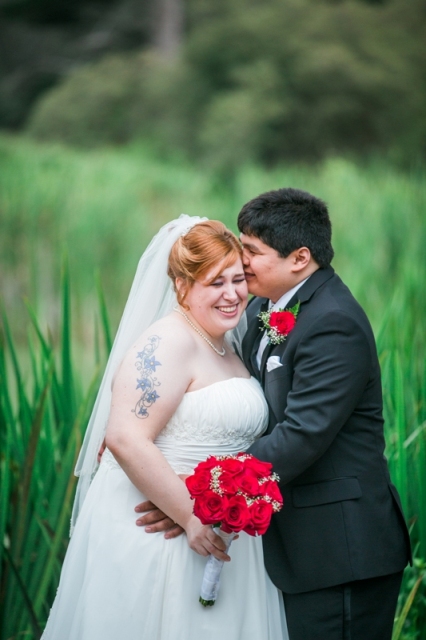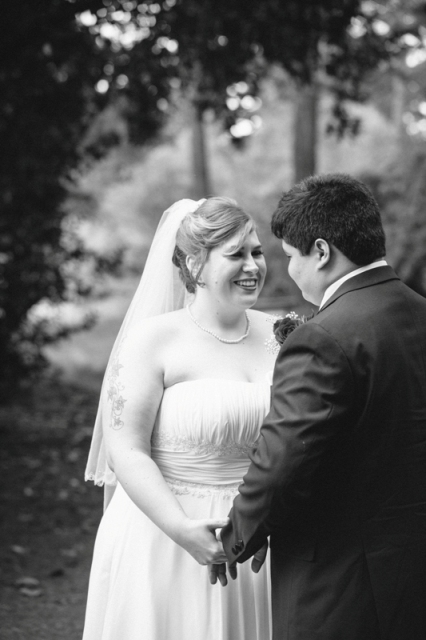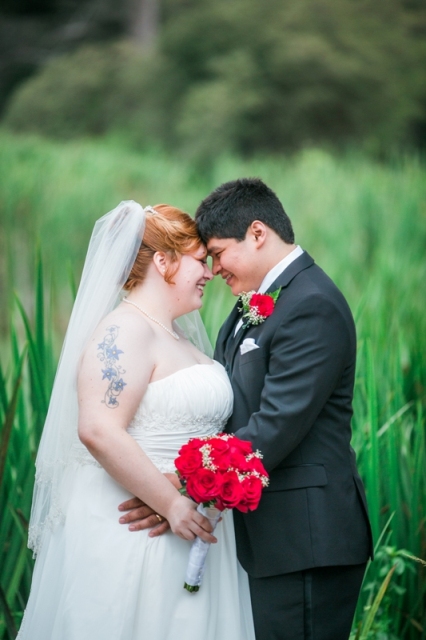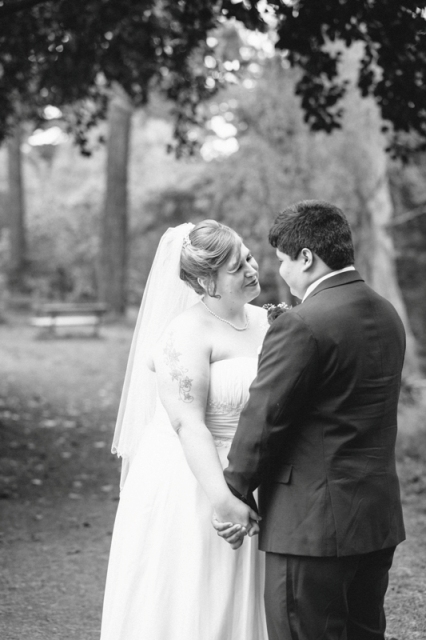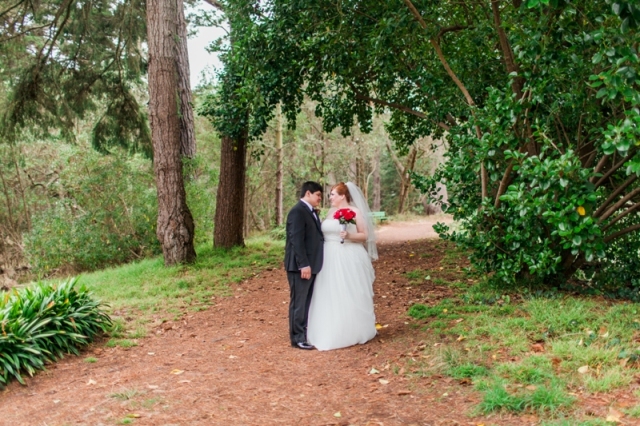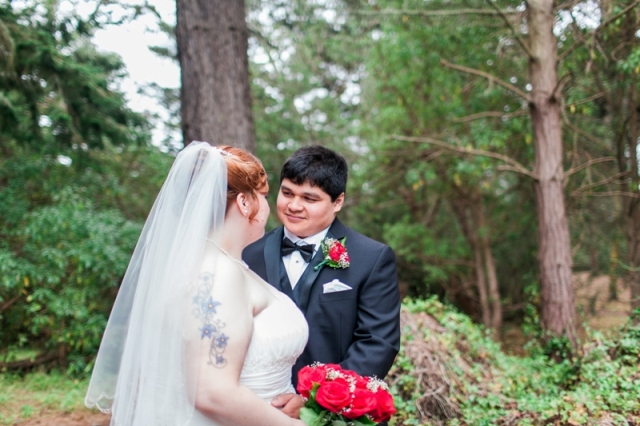 Amanda and Steve choose to get their flowers on their own. From the bride herself: "Although San Francisco has just about endless shops and options for anything and everything, we chose to go to a small shop in San Pablo. It was a family owned flower shop and because we were getting married that day the shop owner and family was so accommodating to us. I love flowers especially exotic ones so I had thought I would have chosen something like that but when we were in the shop looking at them I really fell in love with the red roses. I was very pleased with them and thought they were just beautiful,"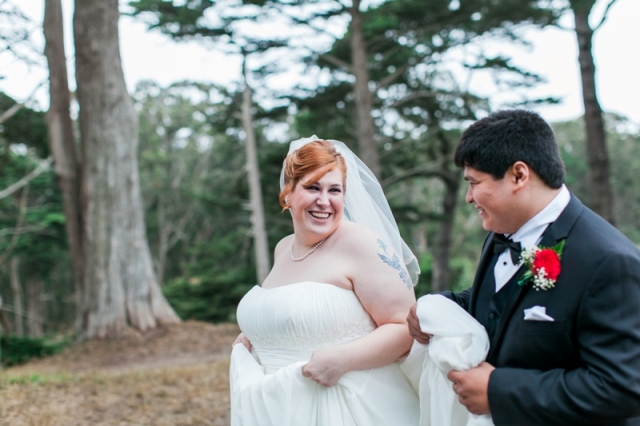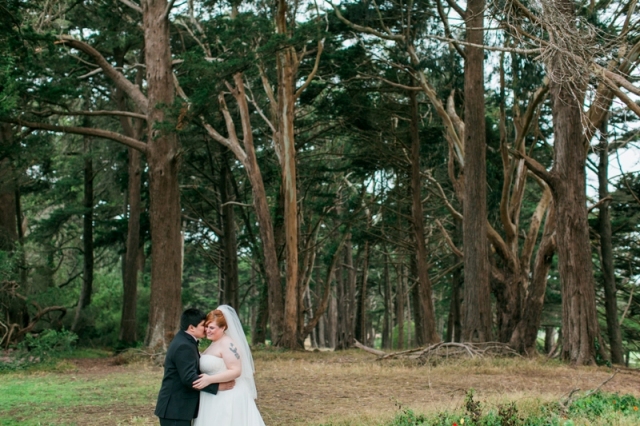 "We want people to know that our wedding was beautiful and just what we hoped it would be. We are very blessed to have been able to celebrate and have our union on our own terms and ideas…. In the end, how you marry and your surroundings…are small details because what matters most is who you marry,"